When you think about tropical islands, Bora Bora, the Maldives, Seychelles, Maui, or Bali might come to mind. There's no denying that these destinations are some of the world's most beautiful islands, but they certainly aren't the only ones worth visiting.
With some 45,000 tropical islands scattered across the planet, there are many you've probably never heard about. Why not choose one of them for your next exotic escape? It's the perfect way to avoid bumping elbows with photo-snapping tourists while immersing yourself in tranquil nature and perhaps getting to know a rich and unique culture. From one of the world's smallest countries to remote island territories, these "secret" islands need to be on your must-visit list.
Niue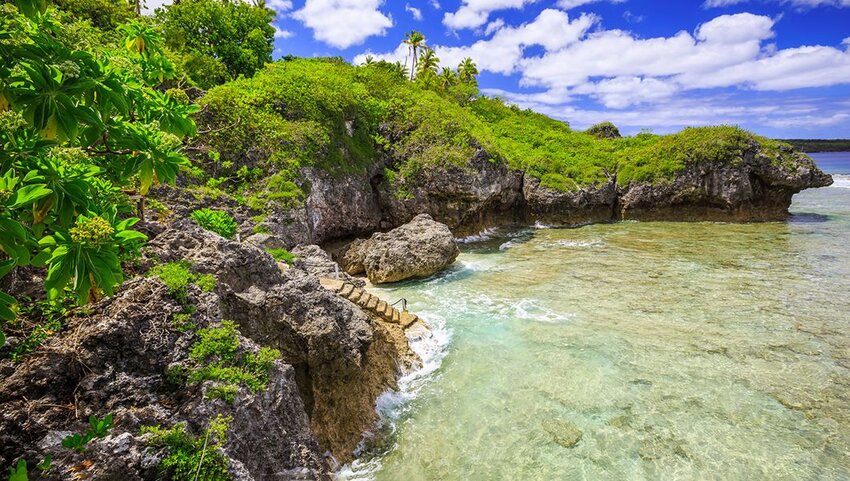 An island state in the South Pacific, Niue is a 101-square-mile island set about 1,500 miles northeast of New Zealand. It has no direct neighbors and it's one of the world's smallest nations, about 1.5 times the size of Washington, D.C., yet it's the largest raised coral atoll on Earth. Sparsely populated with minimal tourist infrastructure, it's the kind of place where you can fulfill a Robinson Crusoe fantasy. It's filled with secluded beaches and caves, some of which have never been explored.
For whale lovers, there are few better places to go than Niue. As the water is very deep close to the shore, during the humpback whale migration time, the animals swim just 65 feet from the coast. At night, you can hear their tails slapping and by day, you can jump in and swim right alongside them.
Lady Elliot Island, Australia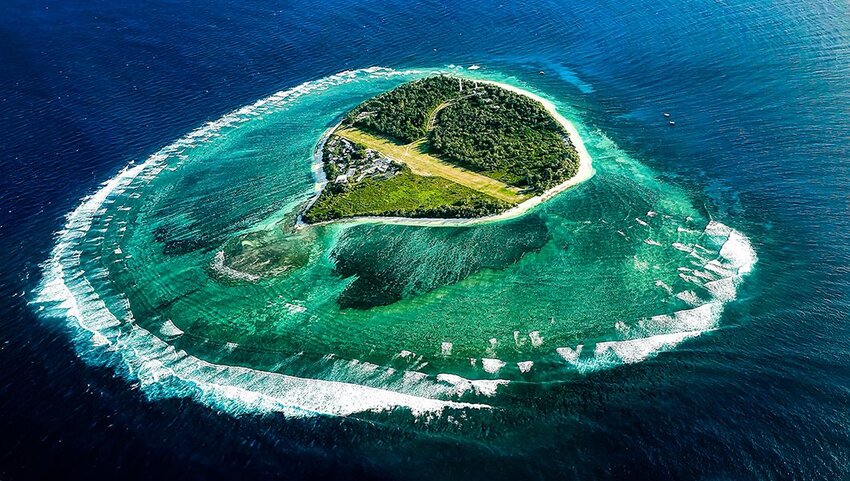 One of the southernmost islands of the Great Barrier Reef in Australia, Lady Elliot Island is a diver's paradise with 45 different dive sites. It's renowned for its large population of manta rays and sea turtles with over 1,200 species of marine life along with vibrant coral, and countless seabirds. Non-divers can enjoy some of the world's best snorkeling, glass-bottom boat tours, and exploring the island on foot via two different walking trails. From February through April, there are turtle tours that will bring you to watch newly hatched baby turtles make their way to the water.
Lady Elliot can only be reached by plane, with flights departing daily from Bundaberg, the Gold Coast, Brisbane, and Hervey Bay on the Fraser Coast. Overnights are possible at the island's one resort, Lady Elliot Island Eco Resort, which offers an eco-friendly stay with no TVs, radios, or telephones, giving you the perfect excuse to disconnect and enjoy some peace and quiet.
Tsarabanjina Island, Madagascar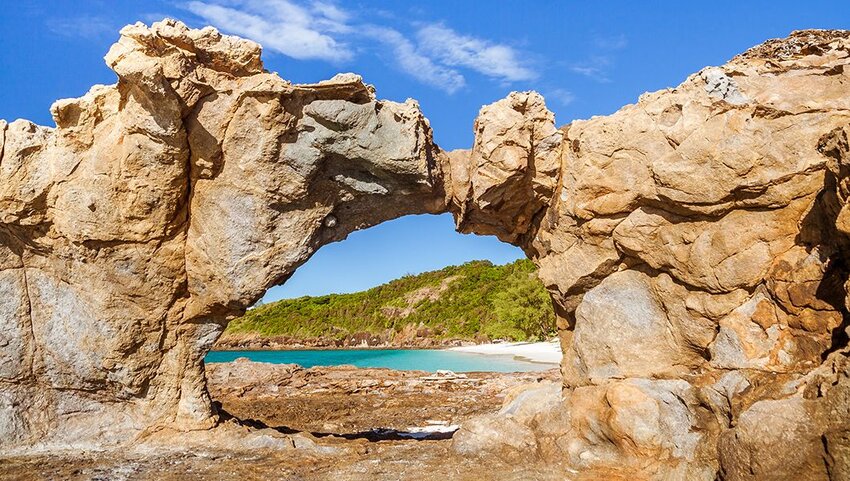 It's not easy to get to and its name is not exactly easy to pronounce, but Tsarabanjina is a standout island to remember. Located northwest of Madagascar, the island is completely isolated from the African mainland. That isolation has allowed wildlife to thrive, bringing the opportunity for visitors to view creatures that can't be found anywhere else on the planet, including the world's smallest chameleon, just over a half-inch long when fully grown.
The few who have heard about Tsarabanjina probably saw it onscreen in the 1994 BBC documentary, "Girl Friday." The uninhabited island is home to a single resort, Constance Tsarabanjina, which hosts 25 thatched villa bungalows nestled in the jungle. They overlook powdery soft sands and unspoiled reefs with warm, pale blue waters. Getting here is an adventure itself, requiring a chartered boat across the open sea, adding to the sense of being a castaway washed up onto an untouched island of your fantasies.
Huahine Island, French Polynesia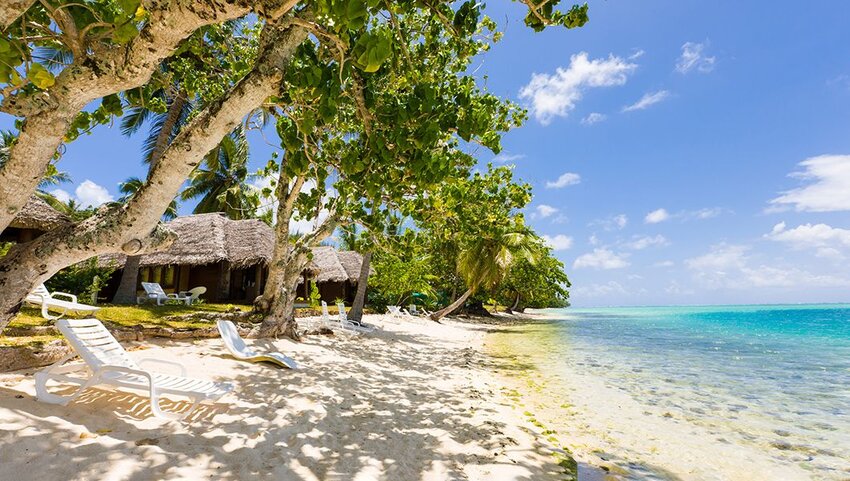 French Polynesian islands like Bora Bora and Moorea have long been famous honeymoon destinations, but there are plenty islands nearby that are just as stunning yet attract just a handful of visitors, including Huahine. Accessed via a 40-minute flight from Tahiti, Huahine is actually made up of two islands with untouched forests that are surrounded by a crystal-clear lagoon with colorful fish. Sometimes referred to as the real-life Garden of Eden, it offers the relaxed, laid-back pace of old Polynesia with friendly locals, postcard-perfect white sandy beaches, vanilla orchids, coconut plantations, banana groves, and watermelon fields. Hidden throughout the dense jungle is a culturally preserved sanctuary with sacred temples.
Sumba Island, Indonesia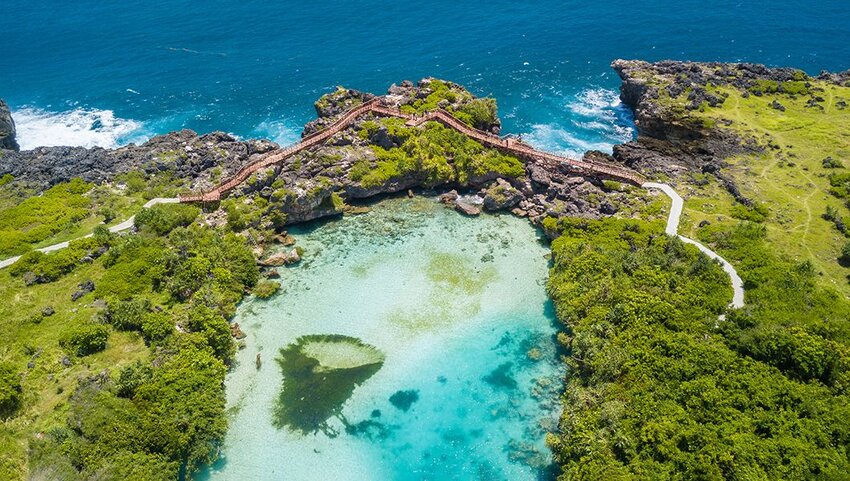 While Bali may be one of the world's most popular island destinations, an hour's flight away you'll find Sumba. The island is twice its size but has a sixth of its population.  Sometimes compared to the feel of Bali before its popularity boom several decades ago, as you travel through, you might see men with machetes hanging from their waists and women carrying water on their heads from the river to their villages.
The island still provides glimpses of long-held traditions, including the mock battles between villages with hand-carved spears and swords, while most families still live in traditional huts. In recent years, things have started to change in terms of tourism, yet few have heard of Sumba, other than some of the most avid surfers. After getting word about the island's legendary breaks in the 1980s, a small group of surfers settled here and eventually, a modest retreat was developed.
Today, NIHI Sumba is one of just a handful of resorts on the island. It not only caters to those who ride the waves but offers opportunities to snorkel, ride horses on pristine beaches, take part in yoga sessions, indulge in spa treatments and even volunteer in local communities. It also gives back to the locals who are some of the most impoverished in the country.
Increasing tourism can be a double-edged sword, but the aim is to develop Sumba responsibly by building the economy and providing locals with better access to water and other essentials.