Everyone loves a good getaway — and that includes the President of the United States. Being the Commander in Chief has always been a demanding job, and getaways are essential for recharging with family and friends, as well as entertaining foreign dignitaries and the occasional stubborn senator. Former First Lady Nancy Reagan famously said, "Presidents don't get vacations — they just get a change of scenery." She wasn't wrong ... modern Presidents travel with upwards of 200 staff, ensuring that they can respond instantly to any crisis that may arise while they're away from the White House. But even a change of scenery can be refreshing, along with the opportunity to engage in non-Beltway activities.
George Washington was the first presidential "vacationer," visiting all 13 colonies during four extended road trips in an effort to unite the fledgling nation. But for a number of Presidents, the number one getaway is "Home Sweet Home." John F. Kennedy retreated to his family's compound in Hyannis Port, sailing the waters off Cape Cod and attending his brother Ted's annual clambake. George W. Bush preferred to clear brunch at his sprawling ranch outside Crawford, Texas, while Jimmy Carter returned to his Southern roots by heading to his peanut farm in Plains, Georgia.
One of the perks of the presidency comes in the form of Camp David, the official "country home" of POTUS. Located just 62 miles from the capital, the 200-acre property in Maryland's Catocin Mountain Park is served by a helipad and has 11 residential cabins, a bowling alley, and a swimming pool. Many foreign leaders have been entertained at Camp David, including Soviet Union Premier Nikita Khrushchev during the Cold War.
In addition to Camp David and their own private family homes, here are a few of our Commanders-in-Chief's favorite spots for presidential getaways.
Hotel Colorado (Glenwood Springs, Colorado)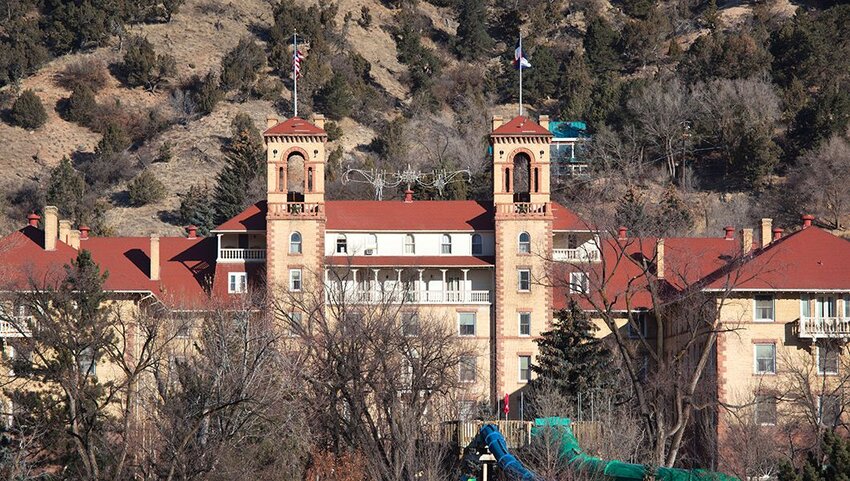 Colorado has lured its fair share of Presidents: Gerald Ford was an avid skier and hit the back bowls of Vail, where a squad of Secret Service agents accompanied him down the slopes. (He and wife Betty retired in nearby Beaver Creek.) But the grand Hotel Colorado in Glenwood Springs is nicknamed "Little White House of the West," having played host to Theodore Roosevelt no less than seven times while he served as President, including a six-week trip so that the famed outdoorsman could hunt bears, enjoy crisp mountain air, and soak in the 1893 hotel's famed hot springs pool.
Martha's Vineyard (Massachusetts)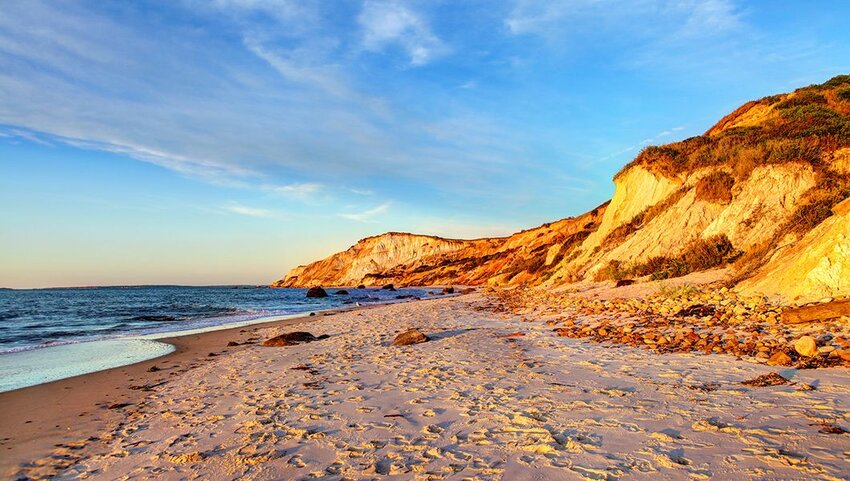 The Cape Cod region of Massachusetts is especially alluring in summer — the Kennedy compound is only an hour by ferry away — and the moneyed island of Martha's Vineyard has played host to heads of state since Ulysses S. Grant arrived to relax in 1874. While current President Joe Biden prefers a beach in his home state of Delaware, his two Democratic predecessors, Clinton and Obama, frequently opted for escapes to private homes on Martha's Vineyard, where they and their families enjoyed cycling, shopping, and indulging in the area's famously fresh seafood — often capped off with an ice cream cone.
Sunnylands (Rancho Mirage, California)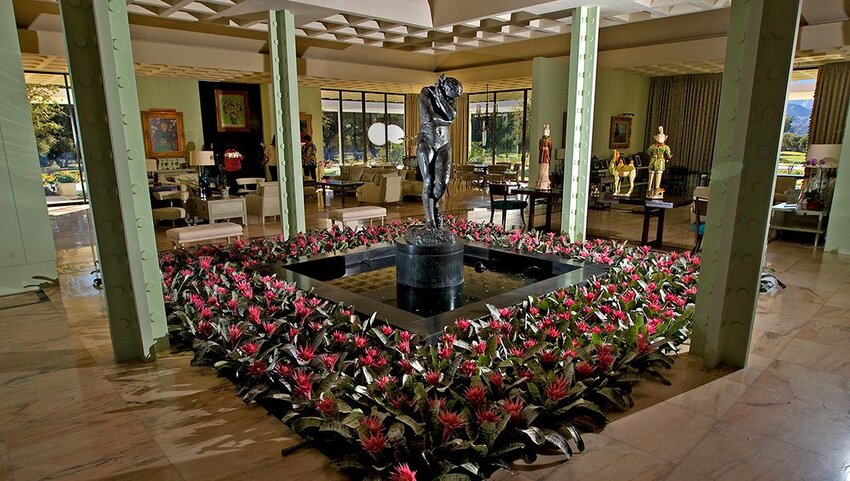 Publisher and former ambassador to the U.K. Walter Annenberg and his wife Leonore commissioned Sunnylands, a stunning estate in the Coachella Valley. Dwight D. Eisenhower was one of the first guests when it was completed in 1966, and since then the 25,000-square-foot mid-century modern property has established itself as the "West Coast Camp David." Eight Presidents have enjoyed the hospitality of Sunnyland, along with Queen Elizabeth and Prince Philip, Bill Gates, Bob Hope and Frank Sinatra (who married his fourth wife on the grounds). Richard Nixon sought a friendly refuge here after his resignation, and Ronald Reagan rang in the new year at Sunnylands 18 times. Still the site of high-level summits, the home and gardens have been open to the public since 2012.
Bedford Springs Resort (Bedford Springs, Pennsylvania)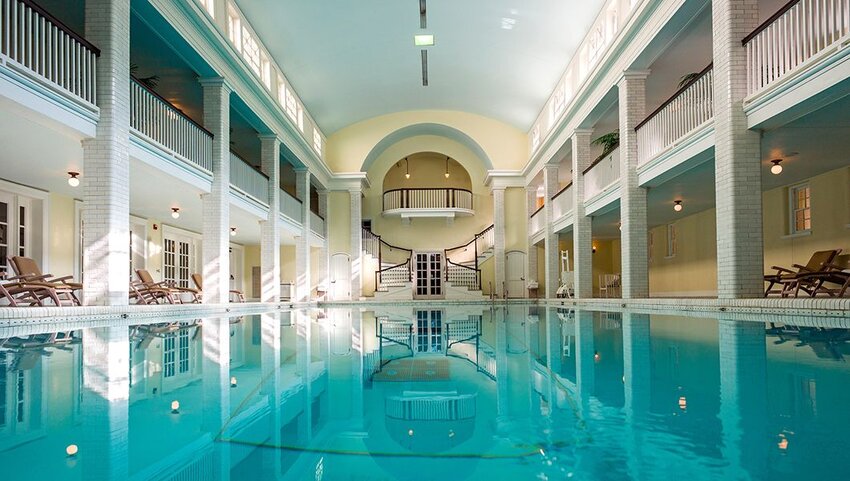 No one needs a relaxing soak more than POTUS, which may be why James Buchanan first arrived for the Bedford Springs Resort's mineral-rich waters in 1821. The 15th President immediately declared the Bedford to be his "Summer White House," and returned for the next 40 years. The luxurious hotel was home to one of the country's first golf courses — and one of its first indoor pools —  and its guest book also includes the names of former Presidents Andrew Jackson, John Tyler, James K. Polk, Zachary Taylor, James Garfield, and William H. Taft.
Little White House (Key West, Florida)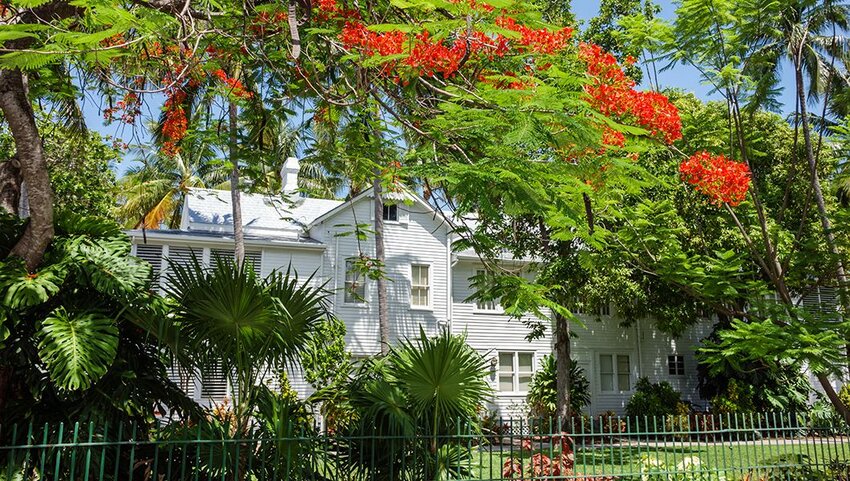 Harry S. Truman spent 175 days during 11 working vacations at this naval officer residence in Key West's Old Town, dubbing it his "Little White House" The 1890 home was witness to the development of the Marshall Plan and many other crucial post-WWII debates. This is where Truman famously declared "The buck stops here," and visitors on the public can see the sign with his slogan on the desk where he worked. Presidents Eisenhower, Kennedy, and Clinton also visited the Little White House, which is now a state historic site and museum.