Nothing highlights a dreary long-haul flight or complements short hop from city to city more than delicious food service. Unfortunately, over the years, airline food has become synonymous with wilted salads and cold lasagna. But a few airlines go above and beyond with their in-flight service, dishing up exquisite dishes for their passengers. Whether you're flying high in first class or going the budget route with a seat in economy, these are the airlines with the best food service. Sit back, relax, and enjoy your dining experience in the sky.
Singapore Airlines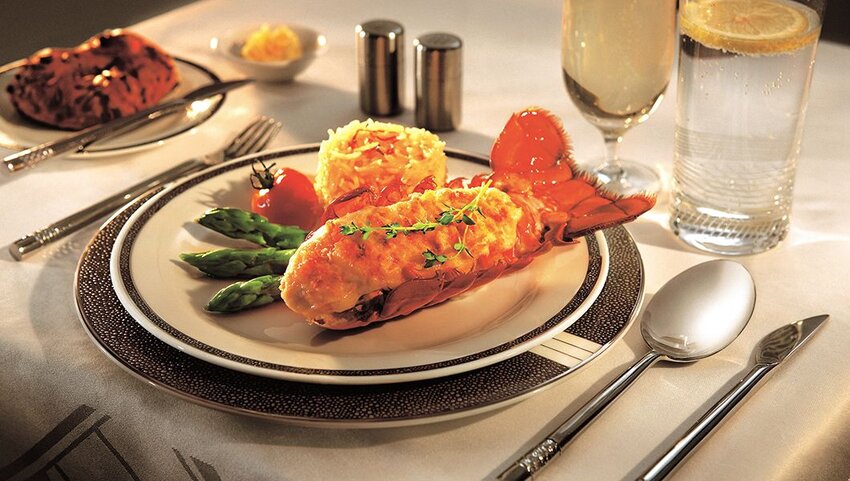 Singapore Airlines is frequently rated as having the best cuisine in flight. With a fleet of wine experts and an international culinary panel of world-class chefs, expectations should be high. Passengers can enjoy Book the Cook, a program  offered 24 hours in advance of flight time, that allows them to choose a meal created by a renowned chef. Inspired heavily by classic Singaporean cuisine, the airline also focuses on healthy offerings that are said to help reduce the effects of jet lag.
The lobster thermidor and chicken satay skewers are revered among Singapore Airlines loyal consumers. Even economy flyers have much to look forward to with meals like braised beef and mushroom ragout or congee with century egg.
Cathay Pacific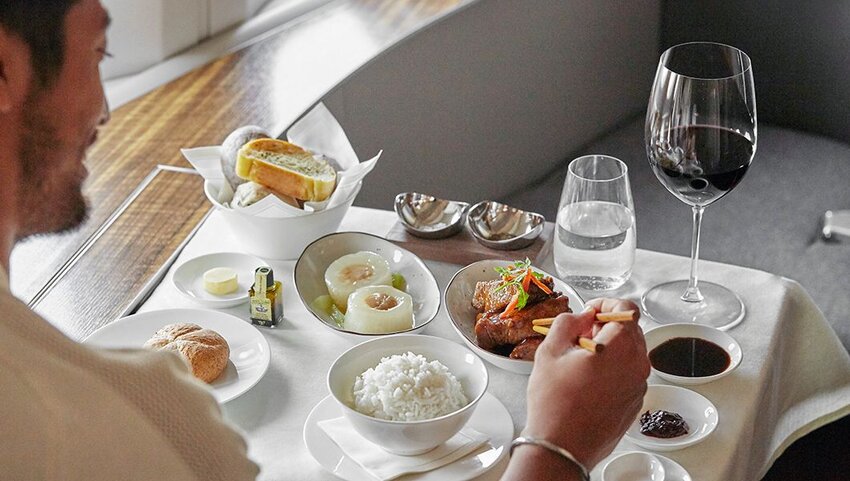 Hong Kong-based Cathay Pacific's inflight meals emphasize luxurious Western fare, like a French cheese board, while also highlighting Chinese delicacies like braised abalone and Chiu Chow dumplings. Popular Hong Kong restaurants, like Mak's Noodle, are highlighted for those who are hoping for a taste of the Fragrant Harbor or looking for an enticing new culinary experience.
If you're lucky enough to be visiting Cathay Pacific's hub you'll be treated to Cantonese favorites like seafood curry or braised pork ribs in economy, or additional delicacies for first and business class, which always offer tantalizing dishes straight from Hong Kong. They even offer Betsy brew, a special beer brewed just for Cathay Pacific patrons.
Emirates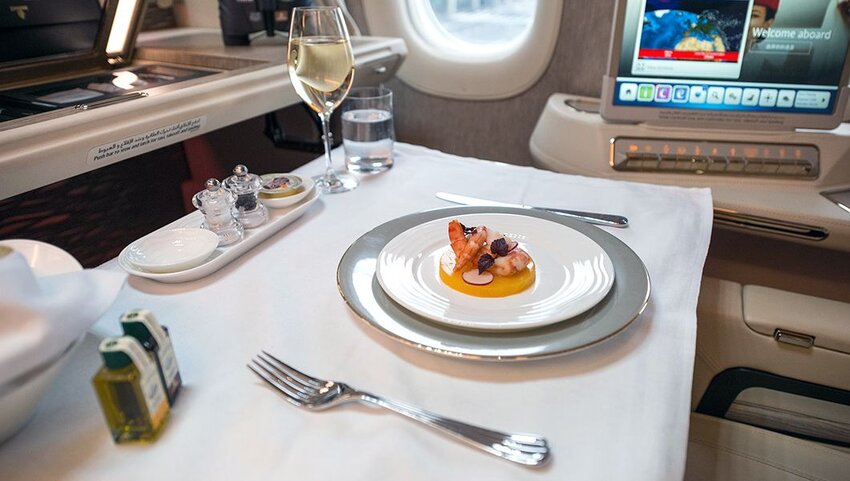 Everyone is familiar with the opulent offerings on Emirates flights, and that luxurious experience is complemented by the airline's sumptuous cuisine. In first class, caviar is served with hand-selected accompaniments and a mother of pearl spoon alongside specialty offerings like luxury chocolates and "movie night" treats. Even economy class receives multi-course meals and world class service; no expense is spared for those who choose to fly with Emirates.
Despite Emirates' hub being in the UAE, the airline specializes in offering dishes and ingredients from across the world. The pièce de résistance? All meals are served on Royal Doulton china and with Robert Welch silverware. If you happen to be flying in business or first class, head to the Onboard Lounge for a glass of bubbly and to stretch your legs in style.
Air New Zealand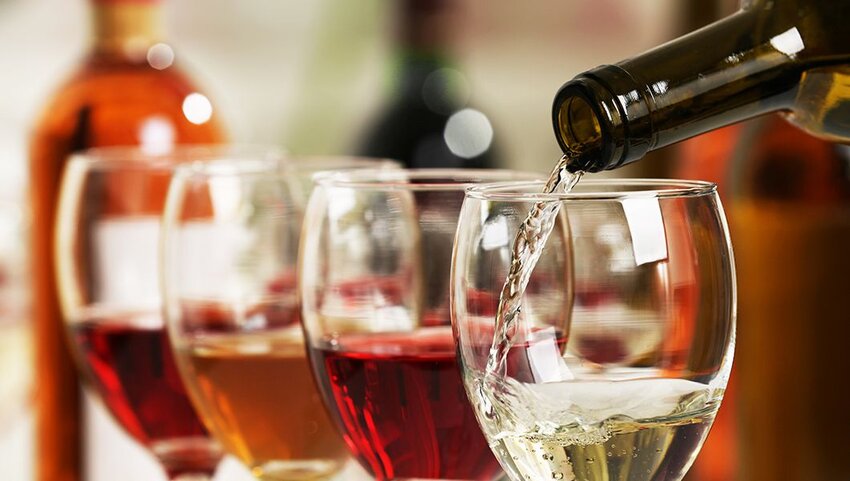 Air New Zealand recently revamped its inflight food service post-pandemic and it's nothing short of delicious. Touches of local ingredients, like Hawke's Bay olive oil, Marlborough salmon, and Taupō beef, seal the deal in terms of personality and intrigue. While Air New Zealand doesn't offer first class seats, business class is quite luxe with offerings like the "koha" or gift, from the kitchen which showcases the bountiful and unique Kiwi seafood. The true stars of the show are the world class New Zealand wines on offer for all guests, even economy.
All Nippon Airways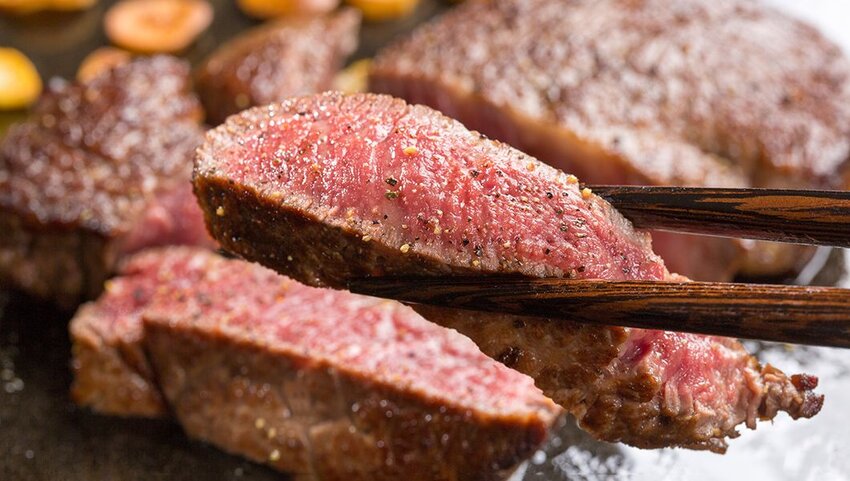 If your love of Japanese food extends beyond sushi, you've come to the right airline. All Nippon Airways prides itself on serving meals inspired by the freshest ingredients, straight from the Land of the Rising Sun. Business and first class both offer Japanese and Western options. For a true taste of Japan, order a glass of sake, available even in economy.
First class truly takes it up a notch by serving five courses with options like grilled Wagyu steak and fresh caught fish. The menu is seasonal and can be viewed ahead of time on their website. With delicate offerings like firefly squid and pickled cherry blossom, you'll leave your flight feeling refreshed and inspired to begin your quest for more Japanese cuisine. Don't skip the matcha tea service for a truly unique treat.
Turkish Airlines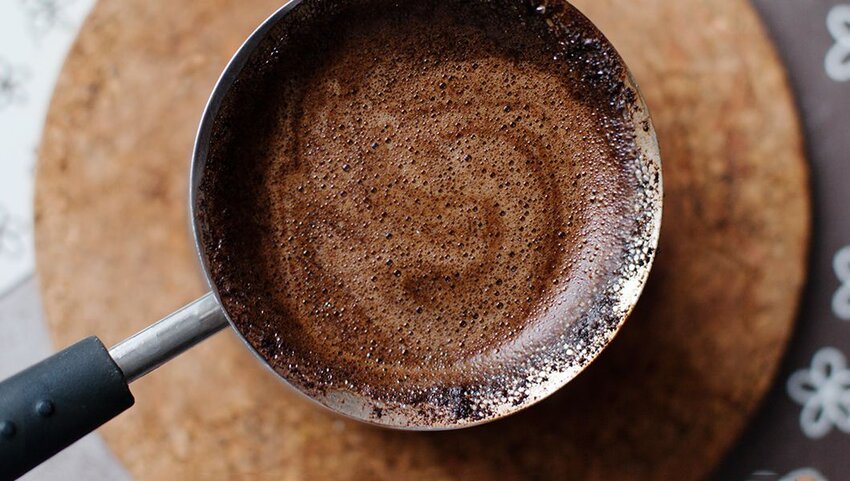 Known for savory kebabs and decadent mezze platters on land, Turkish Airlines brings the country's flavorsome fare to the skies. Business class is where the cuisine really shines, offering specialties like Turkish manti, a cheese filled dumpling, and stuffed grape leaves, alongside typical Western offerings, all prepared by an onboard chef. Indulge in the Turkish coffee experience with a side of Turkish delight. If you're lucky enough to grab a lounge pass for Turkish Airlines, the culinary adventure continues and you'll be treated to a variety of specialties like aryan yogurt straight from the wooden barrel and endless varieties of fresh hummus.