When traveling to a new location, it's natural to explore the most popular attractions that place has to offer. But some of those extremely well known sites actually contain hidden gems that remain under the radar — unless you know where to look for them.
Amid the hustle and bustle of New York City, you may be surprised to learn that there's a concealed tennis court inside a well-populated commuter hub, and at Mount Rushmore you'll find a secret chamber. Here are the stories behind six hidden gems nestled inside major attractions.
Grand Central Terminal's Tennis Court, New York City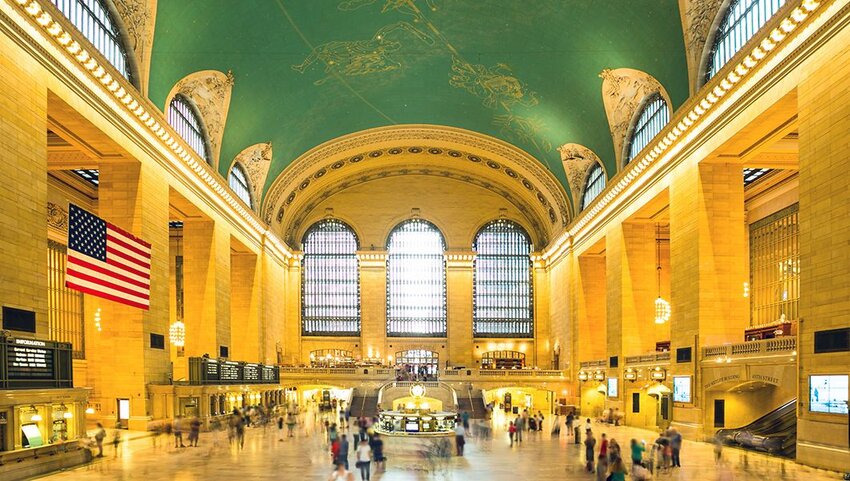 The stunning Beaux-Arts architecture of New York City's Grand Central Terminal is enough to transform this well-frequented commuter hub into a tourist mecca. What fewer people know is that Grand Central is also a desirable destination for tennis lovers, as the building boasts a hidden tennis court operated by the Vanderbilt Tennis Club.
The hardcourt occupies a space that has, over the years, contained an art gallery, a recording studio, and even featured 65-foot ski slopes made of astroturf. The current court opened in 2011 after earlier courts had fallen into disrepair, and now sits behind one of the famous semi-oval windows that make up the building's striking facade. The court also features slow-motion video analysis, making it a technologically advanced gem in this otherwise historic building. So whether you're fond of tennis or just curious about the hidden details of this grand structure, the tennis court — which is open to the public — is a must-visit the next time you find yourself in NYC.
The Eiffel Tower's Secret Apartment, Paris, France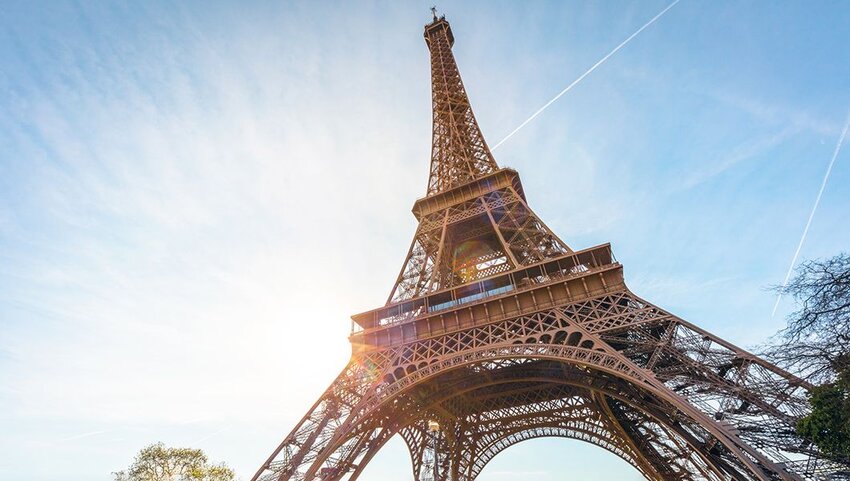 Few monuments are more recognizable than Paris' Eiffel Tower. But despite all the visitors who have ascended the famed structure over the decades, few are aware of the secret apartment located just above the pedestrian observation deck and below the spire. This 1,076-square-foot complex is surrounded by an open air balcony, and was designed by Gustave Eiffel as an office to conduct scientific experiments. Though the apartment features a rather cramped floor plan, in its time it was heavily desired by the Parisian elite, but Eiffel kept the space reserved for hosting fellow members of the scientific community. The current apartment features a recreation of Eiffel's workspace, and includes wax figures of Eiffel and Thomas Edison, the latter of whom visited Paris in 1889 and gifted Eiffel a sound-recording device. Though everyday visitors are unable to walk throughout the apartment, it can be viewed through a special window.
Mount Rushmore's Hall of Records, South Dakota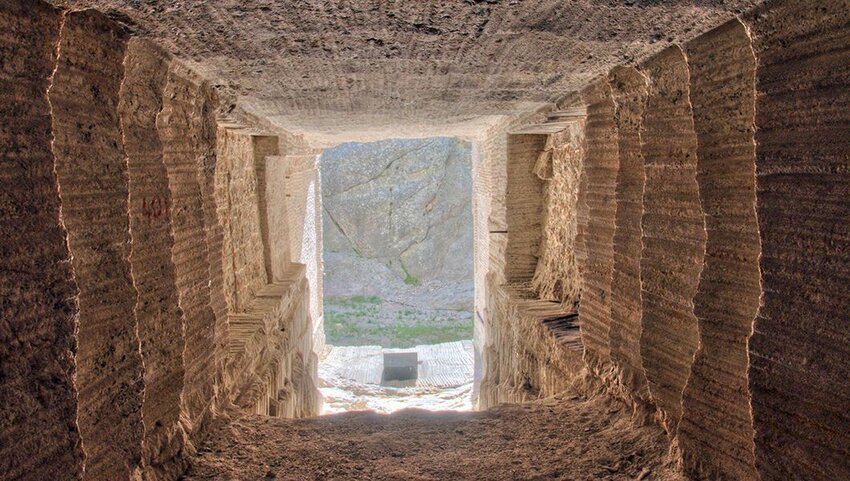 Nestled behind the monolithic head of Abraham Lincoln, Mount Rushmore is home to a secret, 18-foot-tall entryway reminiscent of the entrance to an ancient tomb. The chamber was conceived of by sculptor Gutzon Borglum as a hall of records that would explain the purpose of Mount Rushmore to future generations. Borglum even viewed the room as a place to hold treasured American artifacts such as the Declaration of Independence. The proposed room was to be 80 by 100 feet, and was set to be reachable by a grand 800-foot granite staircase, though the project was left incomplete at the time of Borglum's passing. Despite remaining unfinished to this day, the entryway carved into the stone remains. In 1998, 16 porcelain panels were added to the room's interior containing the text of the Declaration of Independence, as well as biographies of Borglum and his presidential subjects.
The Empire State Building's Secret Observation Deck, New York City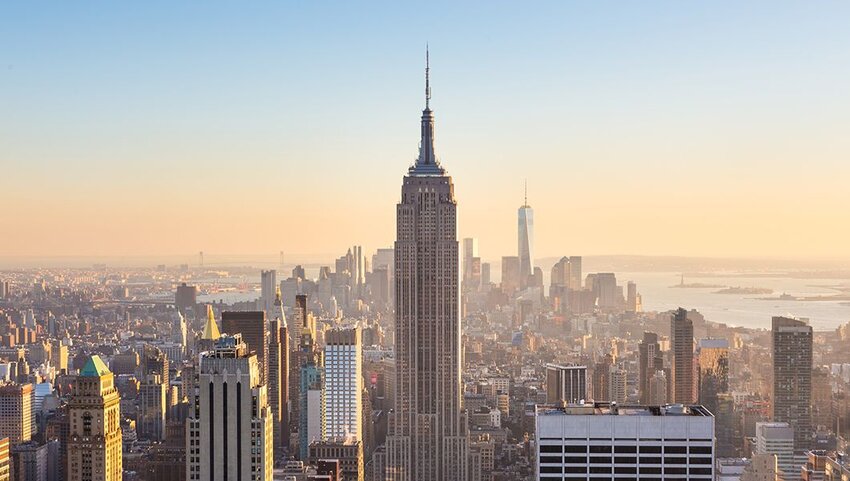 New York City's Empire State Building is highlighted by a stunning observation deck on the 86th floor that leaves visitors awestruck with its sweeping views of the entire city. But 17 floors above that lies another observation deck, one that's significantly more exclusive. Encircling the bottom of the building's majestic spire, this 103rd floor observation deck is devoid of the crowds that amass on the building's 86th floor, and is reserved for employees of the building, as well as VIPs and celebrities. Be careful if you find yourself lucky enough to visit this exclusive space, however, as all that protects you from the edge is a knee-high stone barrier. While this may not appeal to those with a fear of heights, the lack of any sort of protective wall allows for completely unobstructed views as far as the eye can see. This top floor of the Empire State Building was never actually intended to be used as a viewpoint, but rather a docking station for airships. However, only one private airship ever used space as a docking point for all of three minutes in the year 1931.

Disneyland's Club 33, Anaheim, California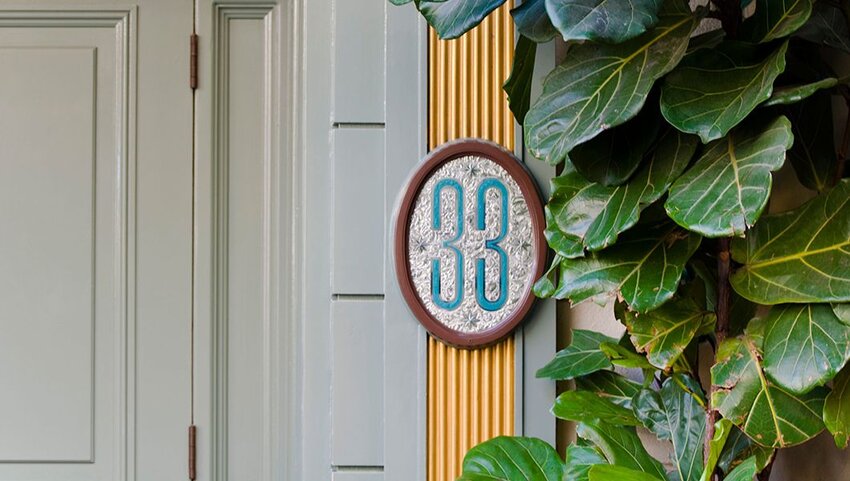 Hidden in plain sight at 33 Royal Street in New Orleans Square, mere feet from the Pirates of the Caribbean ride, Disneyland's Club 33 is easy to miss unless you know it's there. Disney's own website describes Club 33 as a "legendary private membership club founded by Walt Disney." Disney was inspired by the VIP areas at the 1964 World's Fair, and decided to create an exclusive location within his theme park to entertain important guests.
The first Club 33 opened in 1967, and has only grown in popularity and demand since. Boasting a 10-year waiting list and roughly 500 active members — despite an alleged initiation fee ranging from $25,000-$50,000 — some Disney fanatics would pay any price for access to this gourmet establishment. Club 33 offers lavish dining that includes caviar appetizers and a five-course prix fixe menu that puts the chicken tenders and fries found elsewhere throughout the park to shame. Though Club 33's original location is at Disneyland in Anaheim, the institution has since expanded to other Disney resorts, so keep an eye out for this elusive retreat the next time you find yourself wandering the Disney grounds.
The Greenbrier's Underground Bunker, White Sulphur Springs, West Virginia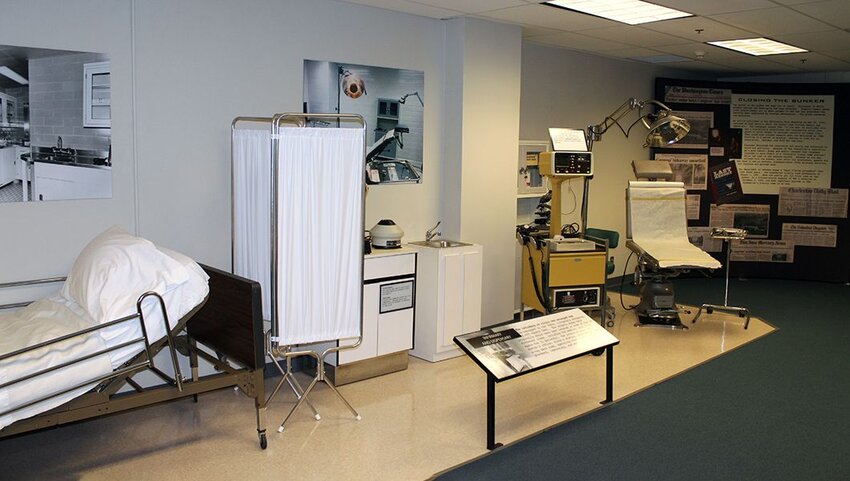 The Greenbrier is a decadent resort facility located in West Virginia, with origins stemming as far back as 1778. But hidden below the glitz and glamor of the main complex lies a vast underground facility that was once built amid fears of a nuclear apocalypse during the Cold War. Project Greek Island was the result of the 1950s nuclear panic, and in 1958 construction began on this fallout shelter concealed 720 feet underground. The project was so secretive that it remained unknown to the general public until a revealing story was published in the Washington Post in 1992 that exposed its purpose.
At 112,544-square-feet, the bunker can accommodate over 1,100 people (it was intended to house all of Congress in the event of disaster), contains a hospital clinic, a power plant, 14,000 gallon diesel fuel tanks, and other features that once made it the safest secret in all the land. The Greenbrier now offers tours of this historic location, which thankfully never needed to be used but still offers a fascinating glimpse into America's history from a half-century ago.