History can be an immersive experience; surrounding yourself in our nation's past by walking its floorboards, getting to know its primary characters, and breathing the same air can be more impactful than reading a book. Keeping history alive is what the National Trust for Historic Preservation is all about.
The nonprofit organization aims to protect America's multicultural heritage, uplifting underrepresented people, and ensuring the places where history was made are accessible to all. The trust maintains 27 sites that are open to the public, but the ones you decide to visit are up to you.
Acoma Sky City, New Mexico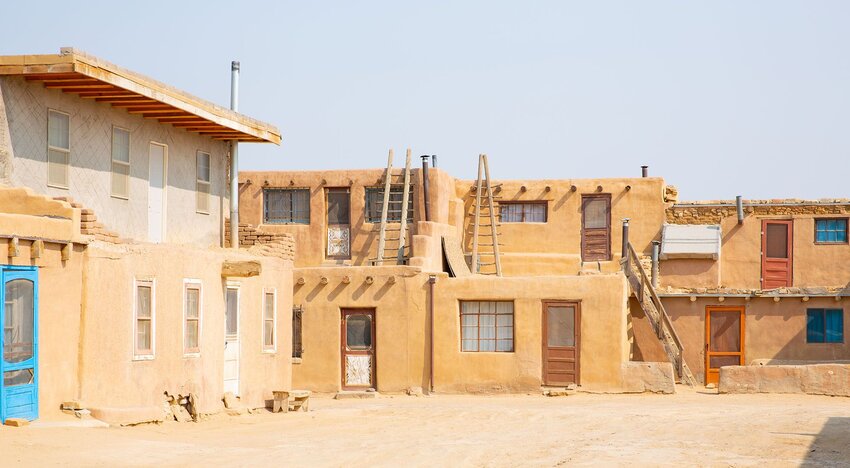 The sand-blown pueblo town at Acoma, strategically built atop a 367-foot high mesa, has protected its indigenous inhabitants, the Acoma, from rival tribes and encroaching settlers for hundreds of years. Built in the 12th century — or possibly before — Acoma is the longest continuously occupied community in the U.S.
Along the city's sun-baked, dusty streets, Acoma art adorns adobe doorways and windows. Ladders leaning against mud walls reach higher into the sky so that residents can use their rooftops for work as well as elevated entryways to their homes. The biggest building in Acoma is the San Estevan del Rey Mission, constructed by Spanish Catholics in 1629.
Approximately 50 Acoma Puebloans still live in this incredibly well-preserved town, and give guided tours of their ancient settlement to curious visitors. The Trust works with residents to foster community development so this Native American culture can continue to thrive.
Filoli, California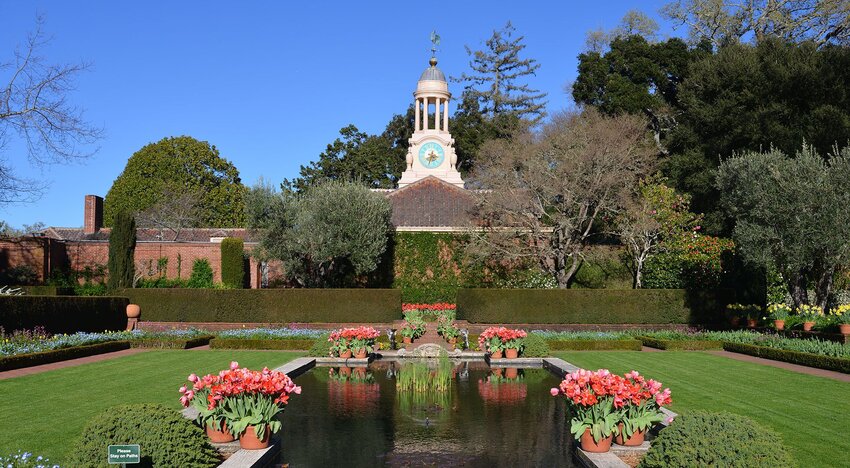 Though Trust-owned Filoli is a thoroughly 20th-Century house, this wisteria-covered mansion featuring an English garden looks like something out of Bridgerton. Built on the eve of the First World War, Filoli is located only 30 miles south of San Francisco. Its 56 rooms include a decorative Dining Room, in which the house's creators, the Bourn family, would have mingled with the socialites of the day over a lavish, multi-course meal. But like all grand houses, there was just as much life below stairs as there was in the state rooms; current exhibitions introduce you to the marginalized domestic workers who made Filoli one of the most elegant residences in the West.
The expansive gardens, meanwhile, are one of the best examples of formal landscaping and innovative horticulture in America — over 600 types of fruit tree are cultivated in the "Gentleman's Orchard." The Estate also happens to lie along the San Andreas Fault, which you can straddle by standing on the Fault Creek Bridge.
Glass House, Connecticut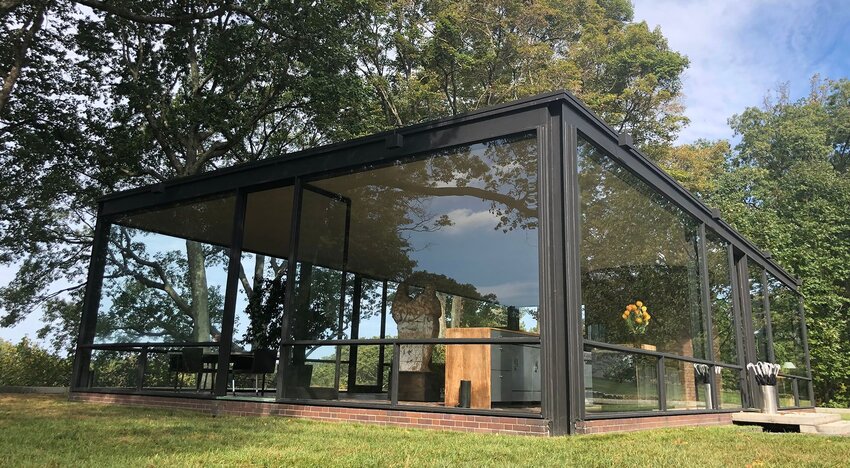 The self-designed residence of American architect Philip Johnson is just as controversial as the man himself: in an era where convention reigned supreme, this mold-breaking, modernist house laid bare its creator's contempt for tradition. Living as an openly gay man in the mid-20th century, Johnson and his partner David Whitney defied conventional, repressive society by hosting many of the day's most daring artists and designers at their Bauhaus-influenced transparent retreat.
With no indoor wall, and the bathroom concealed in a chimney-like brick structure, the minimalist house seamlessly blends into the landscape. The brown leather furnishings are distinctively mid-century, but the building itself looks timeless.
Eagle-eyed architecture fans will notice similarities between the Glass House and Mies van der Rohe's Farnsworth House (near Plano, Illinois), another Trust-owned modernist property which Johnson took much of his inspiration from. Both places can be toured in the spring and summer.
Lincoln's Cottage, Washington DC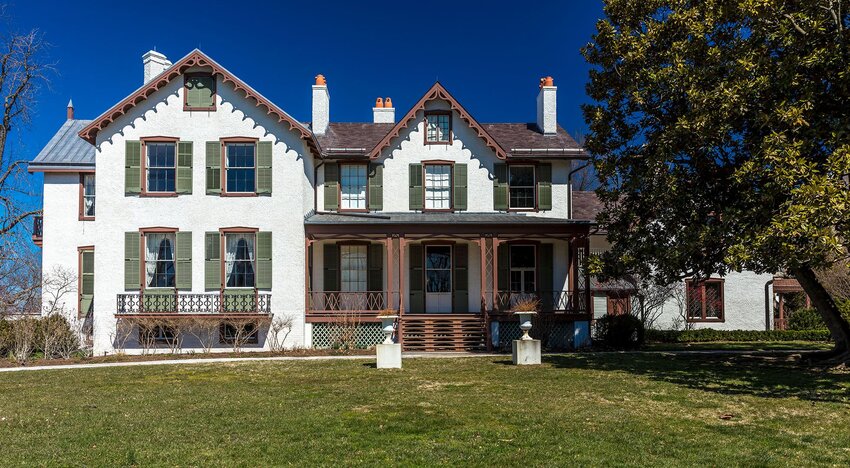 This president's convalescent home brought Abraham Lincoln and his family some much-needed reprieve from the raging Civil War, but don't let its summery verandas and pretty gothic doorways deceive you: Lincoln's Cottage was just as much a hub for presidential decision-making as its grander, white counterpart down on the Mall.
Between 1862 and 1864, the First Family moved into this hilltop hermitage during the hot season, but the conscientious Lincoln never stopped working. It was here that he had audiences with former slaves, hearing their moving and harrowing recollections and formulating the Emancipation Proclamation.
Today, the cottage has multimedia tours and interesting exhibits that help visitors feel closer to America's 16th president, preserving his reformist legacy for generations to come.
African American Meeting Houses, Massachusetts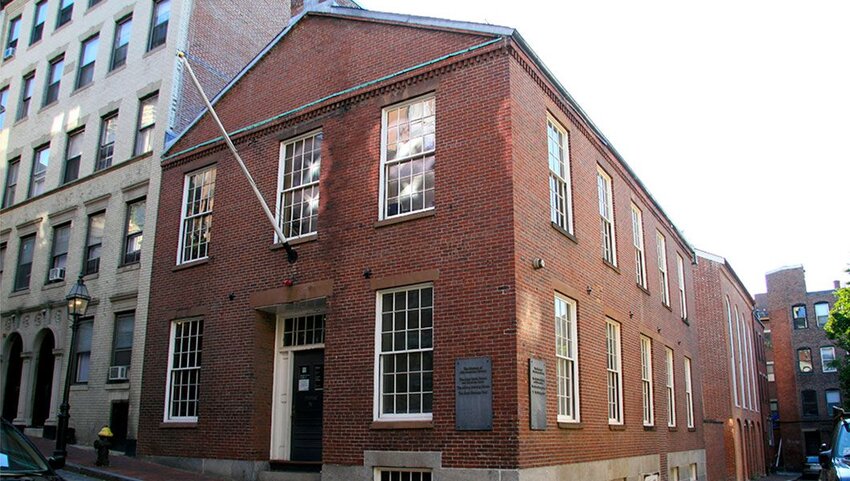 Massachusetts is home to not one, but two Trust-affiliated African American Meeting Houses, both run by the Museum of African American History.
The first, built in 1806, is the Meeting House and Abiel Smith School in Boston; the U.S.' oldest Black church and public school. In its heyday, it hosted noted abolitionists like Frederick Douglass as well as brave groups assisting the underground railroad. The school educated many young activists of the future, including William Cooper Nell.
The other is located on the isle of Nantucket. Constructed in 1827, this African American Meeting House provided an invaluable hub for the free Black community, especially those who worked in the segregated whaling industry. Today, it features presentations and artifacts that tell the story of Nantucket's Black whalers.
Tenement Museum, New York City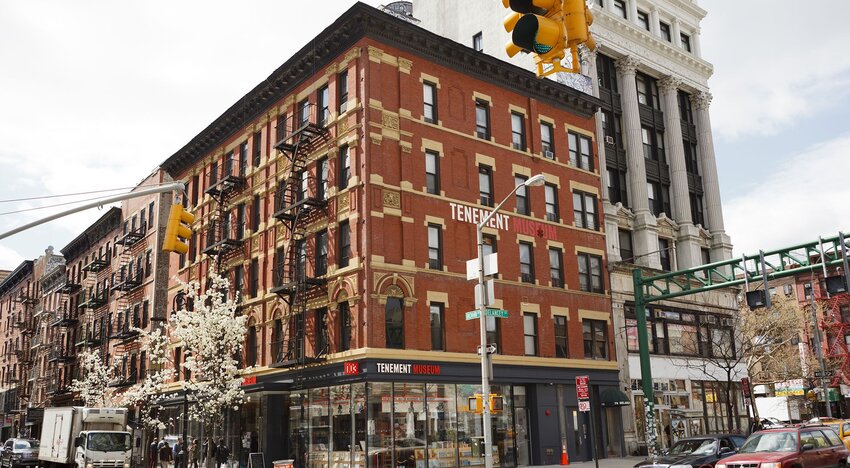 The Tenement Museum paints an incredibly detailed picture of the lives of impoverished immigrant families who carried 19th-century NYC — and, by extension, the U.S. — on their backs.
Walk through the tenements as they would have looked with the furnishings that gave these tiny apartments a homely touch displayed. Often, the tenements packed multiple families into one room, and exhibits recreate their stories (from Holocaust survivors to Puerto Rican migrants) as they built a new life.
If that's not enough, you can explore the diverse heritage of Manhattan's Lower East Side on one of the Tenement Museum's walking tours. Take a tasty journey through the foods that the Lower East Side's residents brought to America, from Italian pasta to Dominican plantains. Come with nothing but an open mind and an empty stomach — just like America's immigrants once did.

Main photo by EWY Media/Shutterstock.