A beach getaway can be the perfect way to rest and recharge. You can lounge on the sand soaking up the sun while reading a good book in between dips in the sea. But a beach resort with thick crowds isn't the most conducive for relaxation and it can be frustrating trying to find a decent spot to stake out on the sand.
While finding a less-crowded beach resort that ensures a more tranquil setting isn't all that easy, we've scoped out some of the best in the U.S. on each coast.
Hallmark Resort – Cannon Beach, Oregon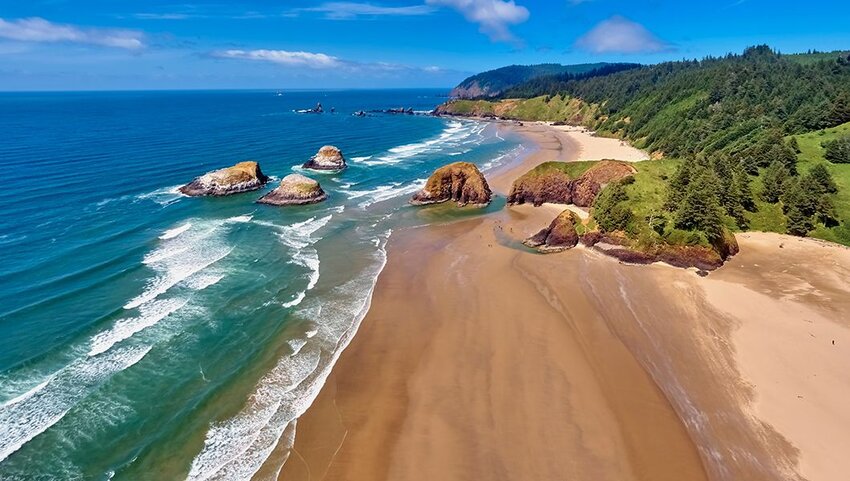 Located along one of the most breathtaking stretches of coastline in the U.S., Hallmark Resort sits on the main beach in the artsy town of Cannon Beach overlooking iconic Haystack Rock. While this isn't the place to go for sunbathing, it's ideal for long, tranquil strolls, beachcombing, searching through tide pools, and watching for migrating whales between mid-December and January or April through June. While a warm summer day can bring the crowds, it's a fraction of what you'll see on most beaches. And if you come between fall and spring, you'll enjoy it almost all to yourself.
The resort has an indoor saltwater pool, sauna, and fitness center while accommodation ranges from traditional guest rooms and suites with balconies, two-person spa tubs, and gas fireplaces to beach cabins with decks for relaxing with a sunset and an ocean view.
Hana-Maui Resort – Hana, Maui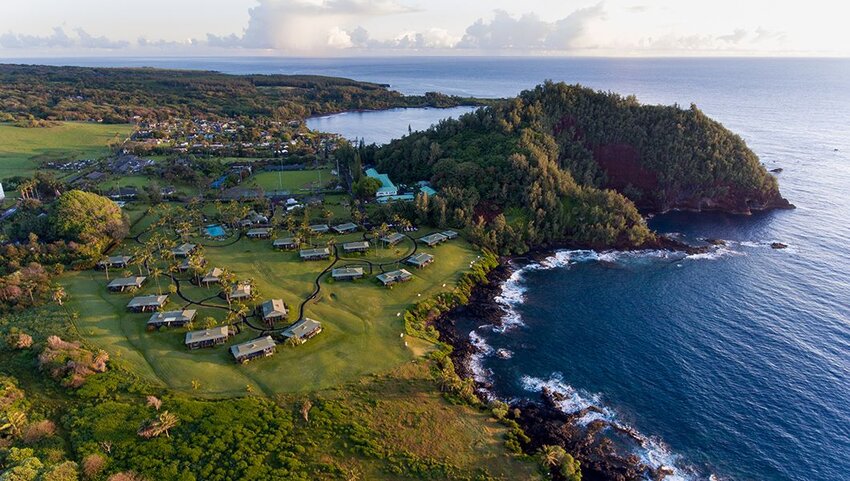 Hana-Maui Resort offers one of just a handful of places to stay at the end of the famously scenic Road to Hana, a secluded roadway with stunning scenery that leads to the tiny town of Hana. As it's in such a remote area and most people make the drive as a day trip, the beautiful beaches, including the beach at Hana Beach Park right behind the resort's spa, are wonderfully uncrowded. This is a fabulous place to de-stress, with the spa featuring Hawaiian healing techniques and local botanicals for treatments like Lomi Lomi massage with heated lava rocks. Combined with the exceptional service, outstanding dining, and rooms that come minus TVs and alarm clocks, it's total tranquility here.
Hobuck Beach Resort – Neah Bay, Washington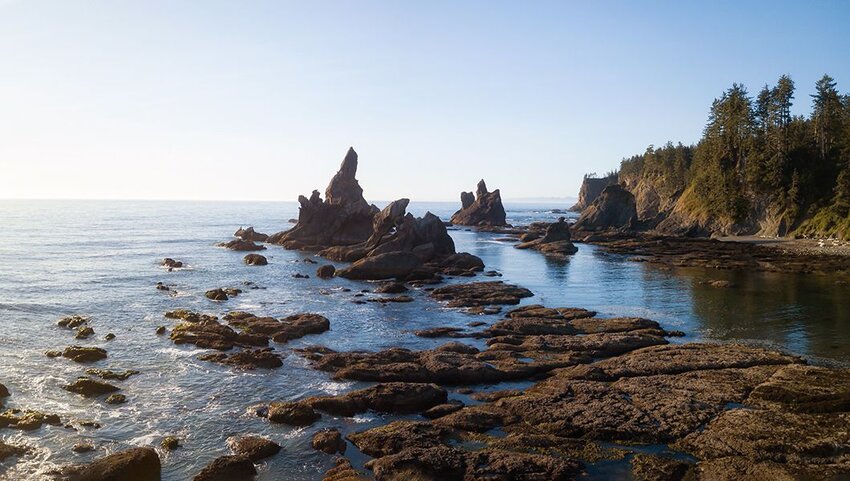 Located in one of the most remote areas of the continental U.S., you'll find Hobuck Beach Resort. Run by the Makah Tribe, it's located in Neah Bay which is part of the Makah Reservation. It offers a variety of cabins along the tent and RV sites. Many offer ocean views and all come with kitchenettes, full bathrooms with showers, satellite TVs, and furnished decks. The main reason to come is the opportunity to enjoy the beach with few others around. Surfers can ride the break and fishing is possible too. A short hike will bring you to one of the best beaches in the Pacific Northwest: Shi Shi. The sandy stretch is strewn with gnarled logs that have been battered and bleached by the waves that violently crash against dramatic sea stacks just offshore.
With few people living in this region, the wildlife-watching opportunities are incredible. It's a stop on the Whale Trail with opportunities to watch for gray whales, humpbacks, and the occasional orca. Be sure to look up as bald eagles and puffins are often sighted too.
The Cloister at Sea Island – Sea Island, Georgia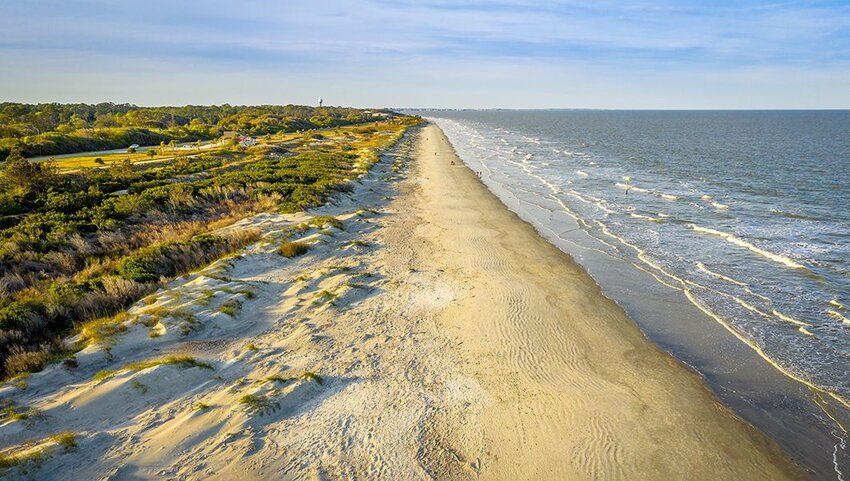 Sea Island, part of the Golden Isles of Georgia's southeastern coast, offers five miles of private beach. Access is exclusive to guests of The Cloister, The Inn at Sea Island, and The Lodge, which means there are no crowds here. Enjoy a variety of activities, including birdwatching, horseback riding on the sand, and kayaking. There's a Beach Club, a Yacht Club, three championship golf courses, a gorgeous outdoor pool, a luxe spa, multiple dining options, and children's programs too. The luxurious rooms include bathrooms with soaking tubs and there are Ocean Residences with full kitchens, laundry facilities, and varying views of the sand dunes, Atlantic, and tidal river for those seeking the ultimate stay.
Sea Cliff House at Old Orchard Beach – Old Orchard Beach, Maine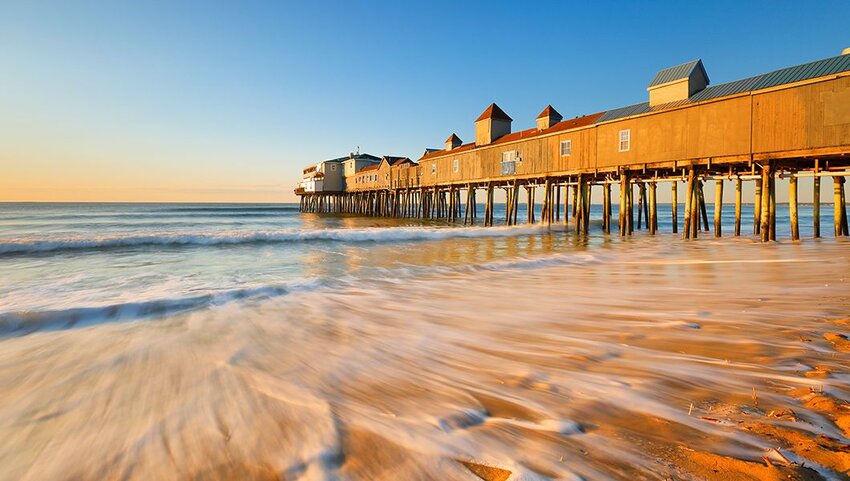 You might be surprised to learn that Maine's coastline is even longer than California's at nearly 3,500 miles. Not surprisingly, you'll find many more options for beach resorts where you won't have to elbow your way through the crowds. That includes Sea Cliff House at Old Orchard Beach, the central beach area. A seven-mile-long sandy stretch, it's ideal for sunbathing and swimming, kayaking, bodysurfing, kayaking, and more.
The hotel itself offers an outdoor heated pool and large hot tub that overlooks the dunes and the ocean, while the variety of rooms includes options for private whirlpool tubs, kitchenettes, or Atlantic views.
Sanderling Resort - Duck (Outer Banks), North Carolina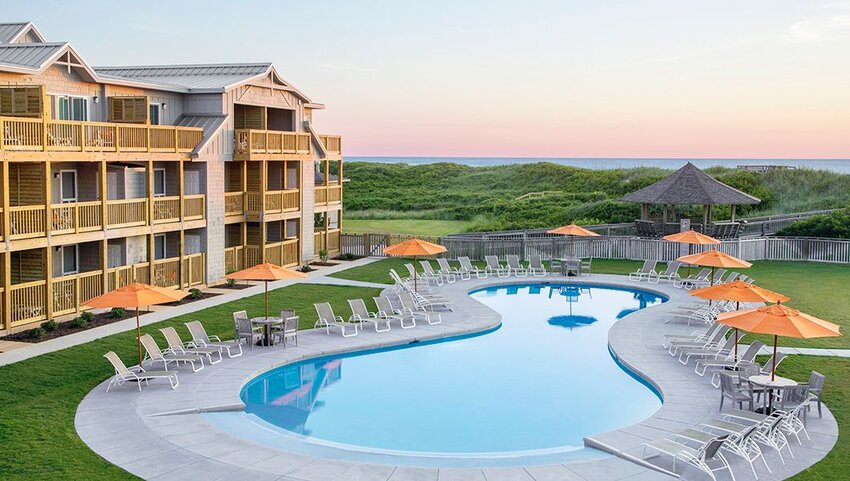 Located in the peaceful and eclectic town of Duck in the Outer Banks, you'll be away from the hustle and bustle with a stay at the Sanderling Resort. It sits in a quiet area right next to the beach, tucked between the Atlantic Ocean and Currituck Sound, providing the perfect place to relax on the sand and enjoy quiet contemplation or a variety of activities. There's a kiosk with boogie board, SUP, and kayak rentals available. Or take the relaxation up a notch at the spa which includes steam rooms and a menu of indulgent treatments.
There are multiple restaurants from casual to upscale, while rooms include options with private balconies and beautiful ocean views.