People are attracted to certain cities for many reasons, from aesthetic appeal to a wide-range of culture, arts, and entertainment. Whether it's well-established or up-and-coming, when a city ticks all the boxes it doesn't take long for word to get around. The next time you're looking for a fun new place to visit or maybe even a new place to live, you'll want to consider one of these spots as you'll quickly discover why they've become today's trendiest cities in the U.S.
Durham, North Carolina
Durham may best be known as the home of Duke University, but it's becoming a destination that offers a lot more than Blue Devils basketball games. The city is a big draw for visitors of all kinds, with cool gathering places and fantastic restaurants. The buzzing culinary scene offers everything from regional favorites like juicy barbecue and biscuits to quirky treats such as black garlic ice cream. Much of the food is centered around the local farm-to-table movement, with chefs whipping up delectable dishes from the area's farms and farmers' markets.
Check out the contemporary arts and cultural programs at the 1930s landmark The Durham Hotel and plan to attend one of the more than 200 performances held each year at the Durham Performing Arts Center, which includes big-name concerts, comedy nights, and touring Broadway productions. If you remember the 1988 film "Bull Durham," don't miss a visit to Durham Athletic Park to see where Kevin Costner once stood.
Tucson, Arizona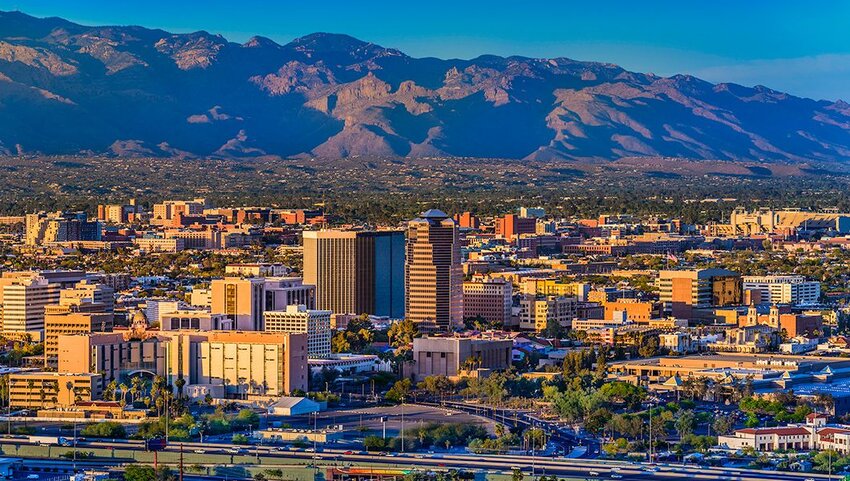 TIME magazine recently listed Tucson on its World's Greatest Places 2023 ranking, calling it the "Soul of the Sonoran Desert." While it was once a rough Wild West down, only drawing visitors for its proximity to Saguaro National Park, an increasing number of people have been discovering the delights of this great city.
Located a little over 110 miles southeast of Phoenix, Tucson offers everything from colorful adobe neighborhoods and hip boutique hotels to innovative eateries, a co-op that's crunchier than any Whole Foods, and even a local bike shop that becomes a space for hosting Women, Transgender, and Femme workshops on Mondays. It's easy to find sustainably grown, locally sourced seasonal food all year round, with farmers' markets and farm stands throughout the area.
Boise, Idaho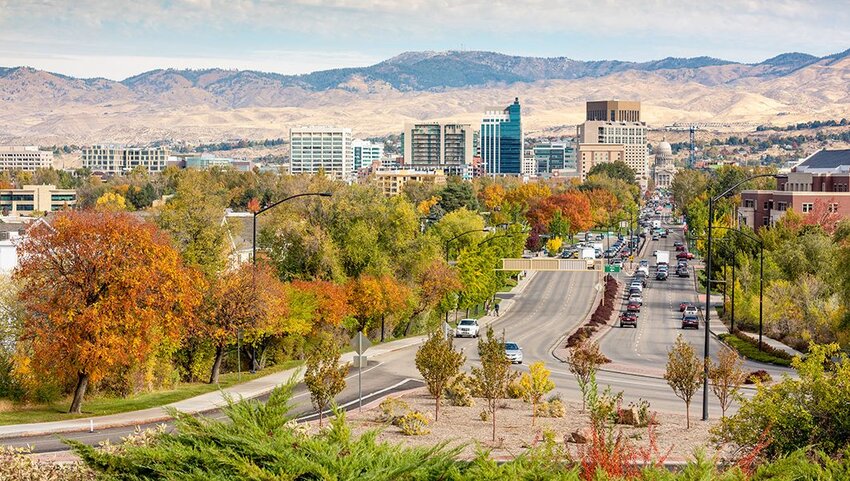 Boise is one of the fastest-growing cities in the U.S. with a surge of millennials moving here over the past several years. Idaho's capital offers lots of small-town charms with the amenities of a large city. It's a gastronomic hotspot with everything from incredible coffee roasters and gourmet donut shops to fine-dining restaurants with tasting menus on par with what you'd find in big cities like Seattle and San Francisco. The revitalized downtown also offers outstanding shopping and a wealth of cultural attractions, including theaters, performing art centers, and museums. Plus, it's a starting point for a host of outdoor adventures. The Boise River Greenbelt is a20-mile trail that runs along the banks of the Boise River providing opportunities for walking, jogging, and biking right in the city, while Hulls Gulch Reserve offers roughly 150 miles of trails at the base of the foothills just north of downtown.
Oakland, California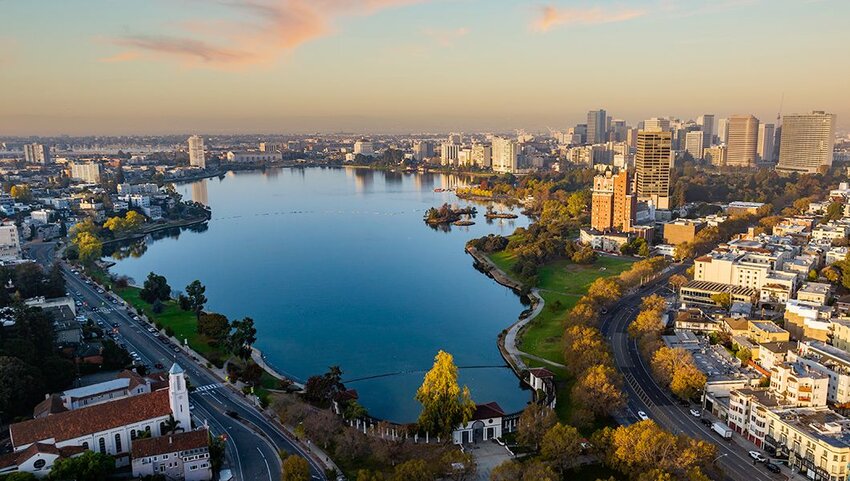 Oakland was once just the underrated city on the other side of the bay, with San Francisco stealing the spotlight, but in recent years, it's been ranked on everything from the top underrated cities to visit in the U.S. to the best coffee cities, the best cities for vegans and vegetarians, and the best foodie cities. Diverse and cosmopolitan, you'll find a wide range of ethnic eats and an art scene that can rival its more well-known sister. It includes everything from high-end art galleries and laid-back collectives to performance venues on practically every street. Pop-up galleries happen all year long and buildings are splashed with colorful street art. You can even enjoy a little of Italy right in Oakland with rides in a traditional Venetian gondola offered on Lake Merritt.
Portland, Maine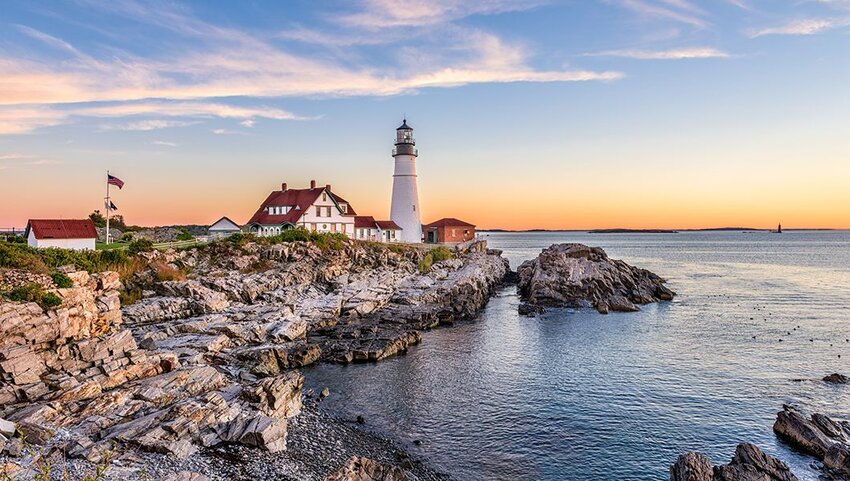 Portland is renowned for its striking natural beauty, laid-back outdoorsy lifestyle, and thriving arts scene. It's incredibly picturesque with cobbled streets and a setting along the island-dotted waters of Casco Bay. Locals and visitors alike enjoy everything from hiking, biking, and climbing to paddling and swimming. Plus, farm-to-table dining isn't just a trend, it's been a way of life here for decades. There are countless local entrepreneurs offering homemade or homegrown products, from coffee and beer to mittens. The Old Port is especially enticing with its many galleries, museums, coffee shops, and bookstores ending at the working waterfront.
Portland, Oregon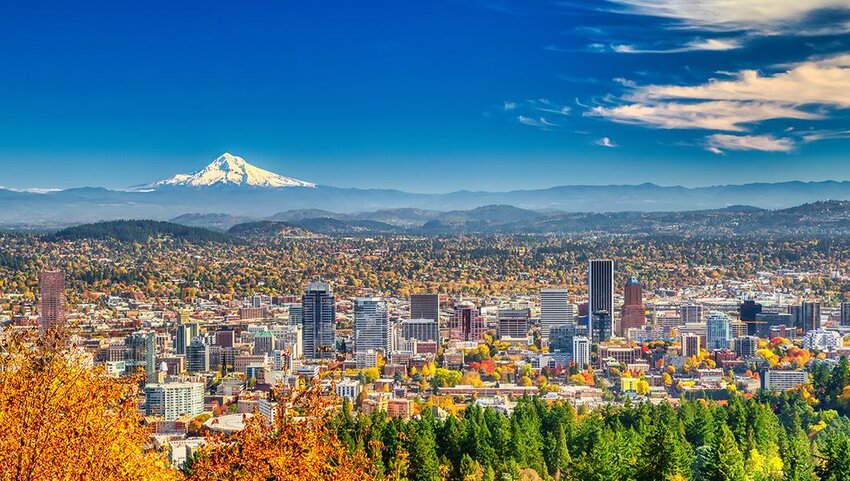 There's another Portland that's seriously trending, but this one is on the opposite coast. Located on both the Willamette and Columbia rivers in the shadow of Mount Hood, Portland, Oregon, offers everything from street art to farm-to-table cuisine. Plus, it's about the same distance from the nearest surf break as the closest ski slope. It's been named the No. 1 bike-friendly city by Bicycling magazine numerous times and locals also enjoy windsurfing, kayaking, and canoeing between the dozen bridges that span the Willamette.
Those who like to shop will find dozens of vintage stores and design-savvy boutiques, plus one of the world's greatest bookstores is here: Powell's City of Books is the largest independent bookstore on Earth, with around a million books spread across 8,000 square feet. It has its own coffee shop where many like to enjoy a cup while thumbing through the pages.