St. Patrick's Day is an occasion for unabashed joy, as revelers gather to sing, drink, and embrace all forms of merriment. There are some places, however, whose residents take celebrating the holiday to another level, and have interwoven St. Patrick's Day into their communities. Ireland is an obvious one, but there are numerous destinations around the world that embrace the celebration.  
Whether converting rivers from blue to green or showering iconic monuments in a bright green light, these localities truly lean into honoring their Irish heritage. For those looking to "go green" and bask in the celebration, here are six places around the world that transform their cities for St. Patrick's Day.
Chicago, Illinois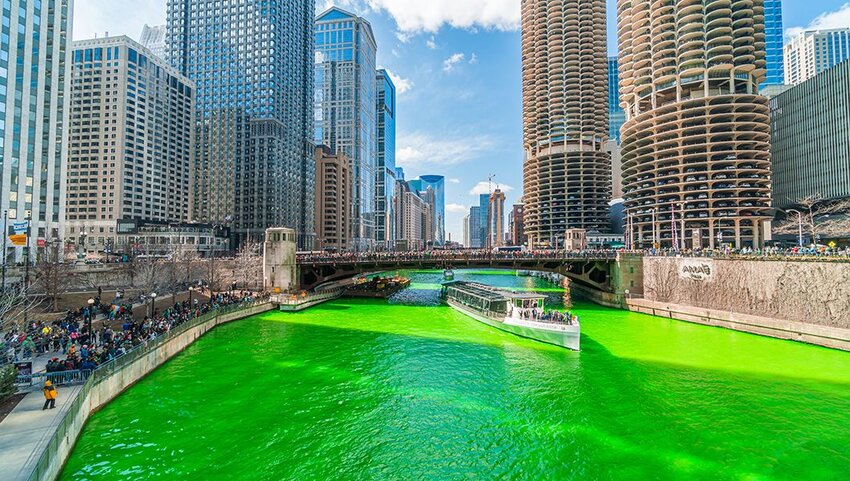 When it comes to going all out for St. Patrick's Day, Chicago, Illinois, sets the bar high. Few, if any, places undergo as visually striking a transformation for the holiday as the Windy City, which is known for dyeing the Chicago River a bright green color every year on March 17.
The city's St. Patrick's Day celebrations date as far back as 1843, a year in which Chicago held its first parade honoring Irish heritage. St. Patrick's Day was officially declared a citywide event in 1950, but it wasn't until 1962 that the Chicago River first boasted its luscious emerald green color. The decision to dye the river came at the suggestion of the local plumbers union, a group that's still entrusted with the honor of dyeing the river all these years later. If you want to see the annual dyeing of the river for yourself, be sure to arrive early and grab a scenic viewing spot atop one of the many bridges that span the Chicago River. Alternatively, you can always post up on the sidewalk and check out the many talented bagpipers and limber Irish step dancers that parade through the Chicago city streets during the annual parade.
Montserrat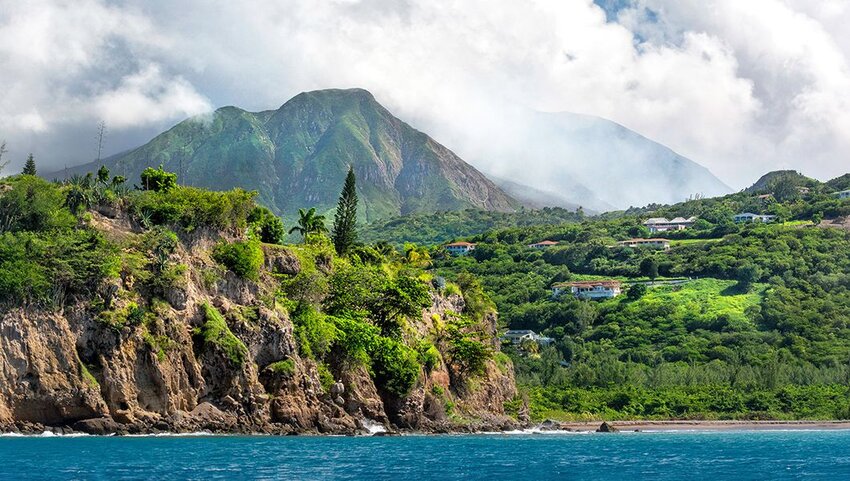 Located south of Antigua, the small Caribbean island of Montserrat is perhaps the last place you'd expect to be honoring St. Patrick, yet it is also the only location outside of Ireland to treat the day as a national holiday. Covering a mere 40 square miles, Montserrat may be tiny, but it boasts one of the most expansive and unique St. Patrick's Day celebrations anywhere worldwide. The island doesn't just enjoy St. Patrick's Day for one day, however, but rather it hosts a 10-day long series of festivities. Featuring a wide array of activities including art exhibitions, fashion shows, and open air concerts, each March serves as a joyous time on the island.
In addition to being a time of celebration, Montserrat's St. Patrick's Day is a unique combination of both revelry and remembrance. It honors the joint Caribbean and Irish heritages of many residents, while also paying homage to the lives lost during an attempted slave rebellion that occurred on St. Patrick's Day in 1768. Montserrat's history under colonial rule remains an important element of the annual festivities, which include eye-opening lectures on Montserrat's past that allow revelers the unique opportunity to learn in addition to their reveling.
Vilnius, Lithuania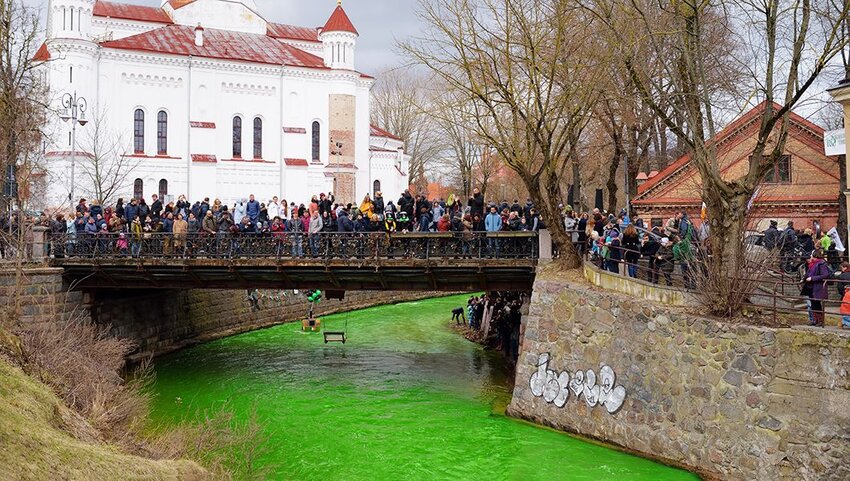 Though a more recent tradition than the Windy City's, Lithuania's capital city was certainly inspired by their American counterpart. Every year in the central Užupis area of Vilnius, the Vilnelė River is dyed green in commemoration of St. Patrick, after which celebrants gather to witness the passing of a traditional historic steamboat. After the dyeing, the medieval Old Town of Vilnius comes alive with Irish music and plenty of thirst-quenching pub offerings. Furthermore, the Irish ambassador to Lithuania holds an annual lavish feast highlighted by performances from authentic Irish choirs. Though the Vinelė River may pale in comparison to the Chicago River in terms of size, the Lithuanian people's passion for St. Patrick's Day is just as strong as anywhere else in the world.
Sydney, Australia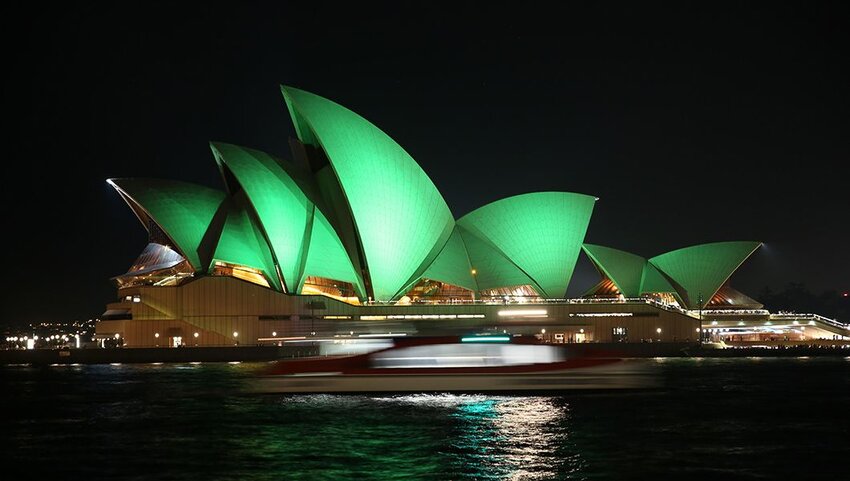 The Sydney Opera House is the centerpiece of Australia's New Year's celebration, but that honor extends to St. Patrick's Day as well. Each year, the awe-inspiring architectural marvel is lit green in honor of the holiday, which is primarily celebrated in the nearby neighborhood known as the Rocks. Sydney's St. Patrick's Day traditions began with the inaugural parade in 1979. Nowadays, the streets are transformed by Irish dancing, language sessions, and food stalls every which way you look, plus there's no shortage of Irish pubs serving celebratory libations. In conjunction with St. Patrick's Day, Sydney also hosts an annual outdoor Irish film festival, showcasing some of the best that Irish cinema has to offer.
Montreal, Canada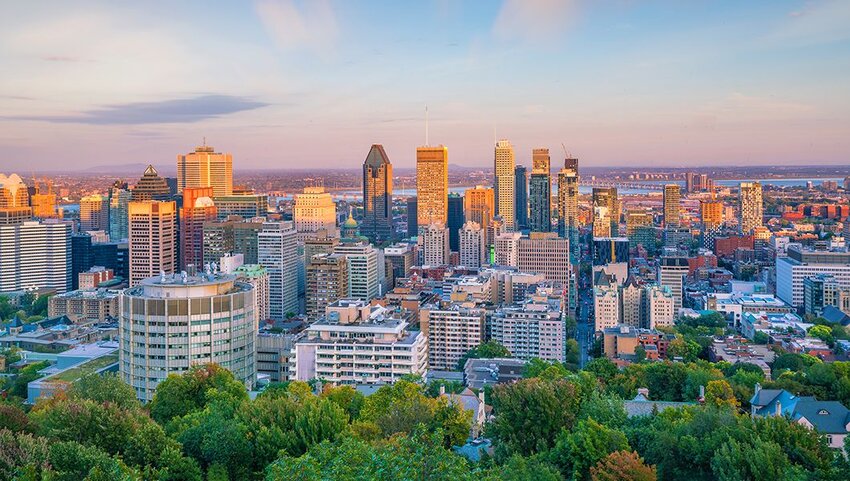 Second only to New York City's in terms of longevity, Montreal's annual St. Patrick's Day parade first began in 1824. Even prior to there being an official parade, Montreal has celebrated St. Patrick's Day as far back as 1759. The parade is a beloved Montreal institution and ran uninterrupted between 1824 and 2019 — it's such an integral component of local identity, in fact, that residents defied a World War I-era cancellation in 1918 to celebrate against city orders. Though the parade was canceled for several years beginning in 2020, it makes its triumphant return in 2023 to the delight of locals and tourists alike. The spectacular, three-hour procession welcomes thousands of guests each year and features hundreds of floats and marching bands to wow crowd goers. The parade is highlighted by the Grand Marshal, who boasts a black top hat, plus delightful musical entertainment from esteemed groups such as the Pipes & Drums of the Black Watch Royal Highland Regiment of Canada.
Buenos Aires, Argentina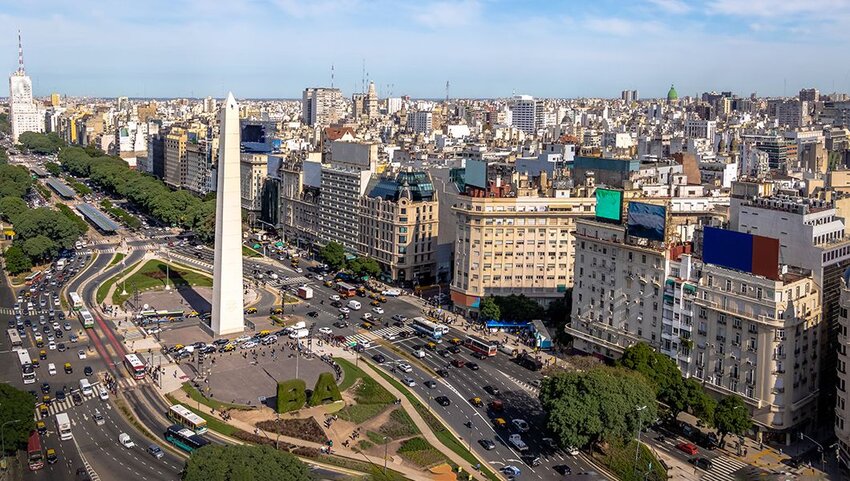 Despite being many thousands of miles away from Ireland, Buenos Aires contains one of the world's largest Irish populations with over 500,000 Irish residents found throughout Argentina. Each year, this Argentinian capital city honors El Dia de San Patricio, which includes a massive celebration rife with bagpipers, dancers, and even U2 tribute bands from time to time. In lieu of a traditional parade, Buenos Aires honors the holiday with a massive and joyous street party in the city center, and it's not uncommon for those festivities to carry over well into the next morning.