Whether you're a fearless solo traveler always ready to tackle the next destination or looking to test your mettle by going it alone, solo travel has never been easier. There's nothing quite like setting out on your own and experiencing a place all by yourself. Now more than ever there's no need to wait for someone else to join you on the trip you've always dreamt of taking. The best part of solo travel is that you call the shots. But if you need a little guidance, here are a few of the best places to visit alone.
Tokyo, Japan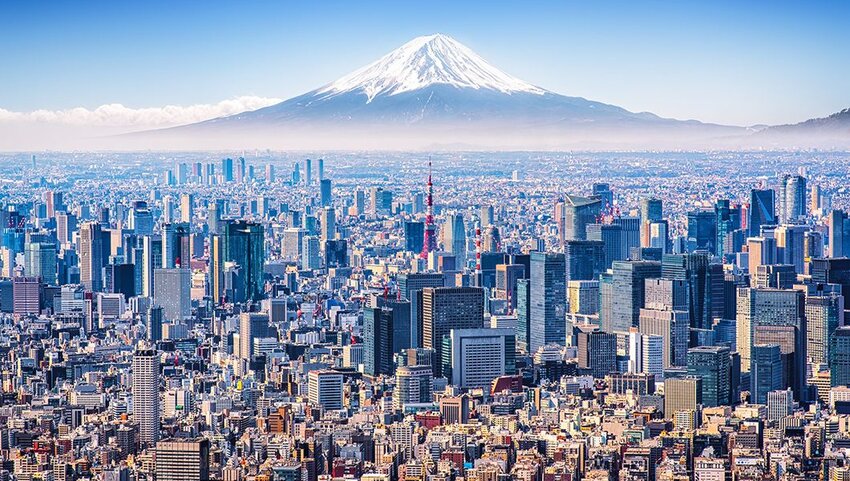 Home to thousands of shrines, the snow-capped Mount Fuji, and bustling mega-cities, Japan was seemingly built for solo-travelers. Tokyo especially is a perfect destination to visit if you're traveling solo. As the most populous city in the world, Tokyoa makes sure you never feel lonely, while still offering up numerous experiences catered to singles. Slurp ramen separated from your fellow patrons by a wooden cubby or rent a karaoke room all to yourself. Solo travelers can also rely on friendly locals, the incredibly well-connected public transportation system, and a culture that is ever-welcoming to ensure their trip is smooth and easy. If you're looking to pamper yourself a bit and reward your courageous solo adventures, head to a ryokan, traditional Japanese bath houses, to soak away your woes. If it's adventure calling, why not take a day trip to the iconic Mount Fuji? Even better, take part in one of Japan's most sacred traditions, ascending to its peak.
Ireland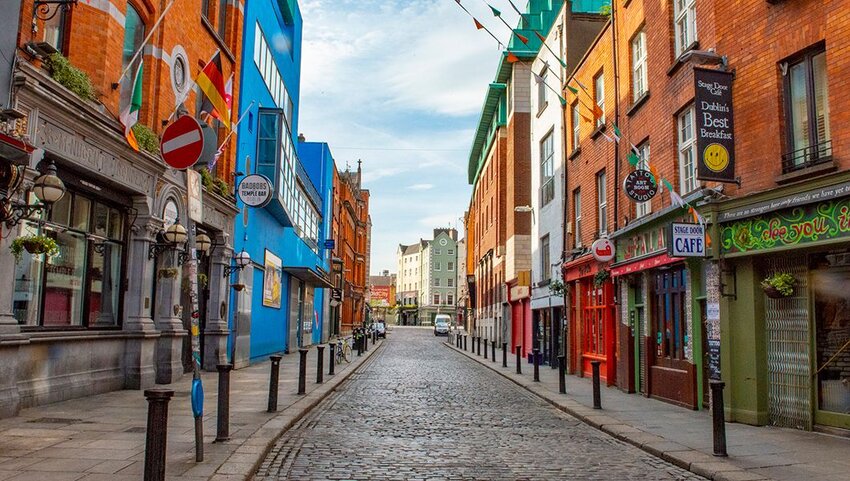 What better destination to visit on your own than one that is notorious for friendly locals? Ireland's verdant scenery, craggy cliffs, ever-flowing Guinness, and the fact that it's an English-speaking country, all combine to create an incredible destination for those that want to go it alone. Spend the first three days taking in the history, sights, and sounds of Ireland's bustling capital city, Dublin. Don't miss the breathtaking Trinity Library or The Brazenhead Pub, one of the oldest in Ireland. Then head by train through the rolling, green countryside to Galway, the Emerald Isle's windswept, college town. There's no better place in Ireland for live music so saddle up to the bar and grab a pint of plain. After a few days getting to know the City of Tribes, spend a night on the remote Aran Islands, picking your way through long-abandoned, cliff top forts and cycling along the iconic limestone fences. No matter where your solo adventures take you in the Emerald Isle, it's a feast for the senses.
Oaxaca, Mexico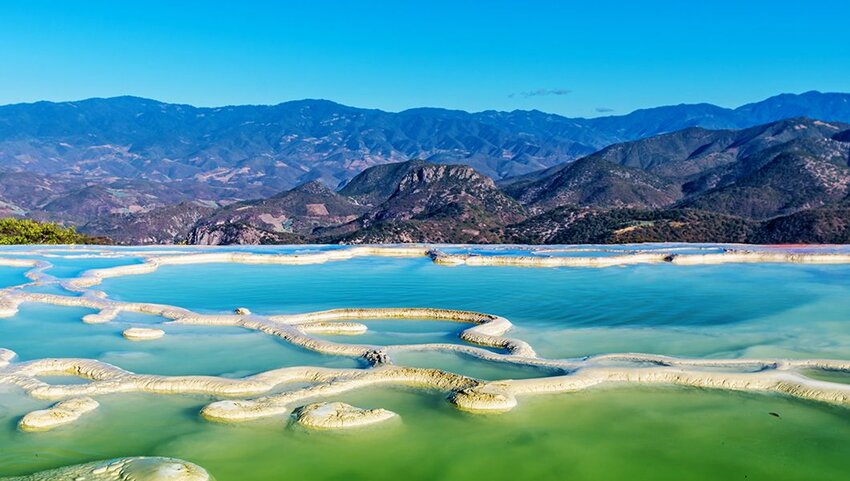 This burgeoning digital nomad hotspot in southern Mexico is the perfect place to visit solo. Whether you want to meet fellow travelers going it alone, hole up at a coworking hostel to get some work done, or just want a quiet respite from the hustle and bustle of Mexico City, Oaxaca truly has it all. From hipster cafes like Boulenc and swanky mezcalerias to sumptuous local eats like rich mole, blue corn tortillas, and stretchy cheeses, Oaxaca makes a strong case to be the culinary capital of Mexico. Take your lone wanderings through artisan craft markets, climb to ancient sites like Monte Alban, and splash down in the milky blue waters of the Hierve el Agua, you'll be spoiled for choice. Oaxaca also happens to be one of the safest states in all of Mexico giving solo adventurers extra peace of mind.
Thailand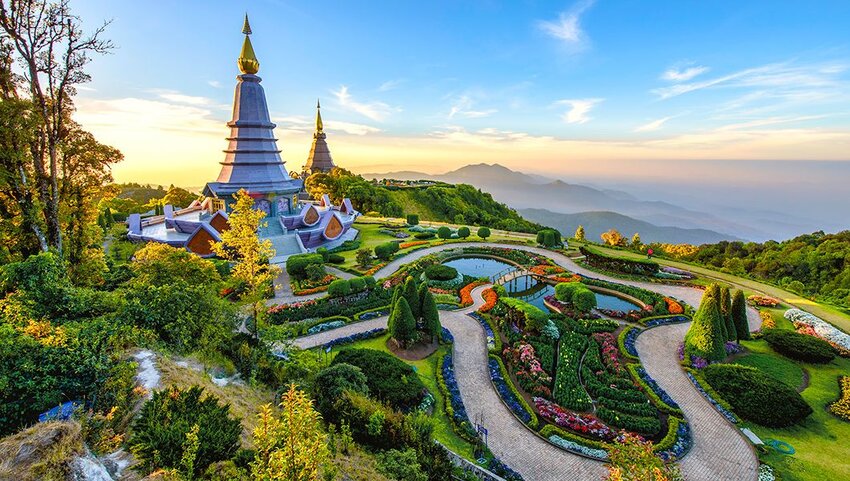 Known the world over as a mecca for those seeking to find themselves and searching for something out of the ordinary, Thailand is the perfect destination for your first trip by yourself. The Asian nation is firmly situated on what is affectionately referred to as "The Banana Pancake Trail," a well-trodden tourist path through Southeast Asia. Because of this, Thailand has an established tourism industry making it a great spot for those who are traveling on their own for the first time. Hole up in a beachside bungalow in Phuket, get your scuba diving permit for a steal on Koh Samui, flit through the palms by motorbike, or explore gleaming temples in Chiang Mai. You'll be amazed at how many once-in-a-lifetime opportunities there are in the Land of Smiles.
Paris, France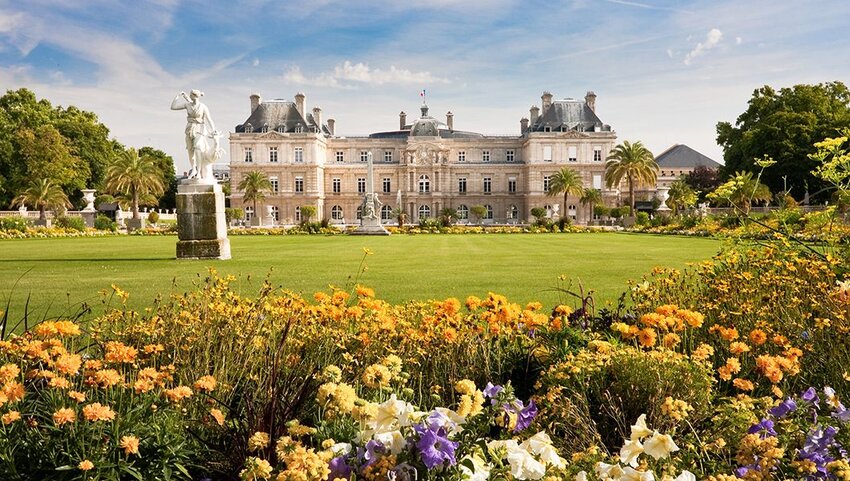 Paris is well-known as a romantic destination for couples looking to be swept off their feet, but its endless array of museums, cultural sites, and world-renowned restaurants make it a great option for solo travelers as well. Whether you're spending just a few days in the City of Light or planning to settle in for a few weeks, you'll never run out of things to do and interesting things to explore. As a solo traveler, you'll be able to uncover this iconic city in a way that's impossible with someone else in tow. Luxuriate in your independence with a glass of wine in the Jardin du Luxembourg or wile away the afternoon with a cafe au lait on a quiet street corner. Head out to Giverny for Monet's Gardens and a cycle in the French countryside or gaze in wonder at the opulence of the Palace of Versailles. The list of incredible day trips to take are never-ending and as varied as the city itself.
Iceland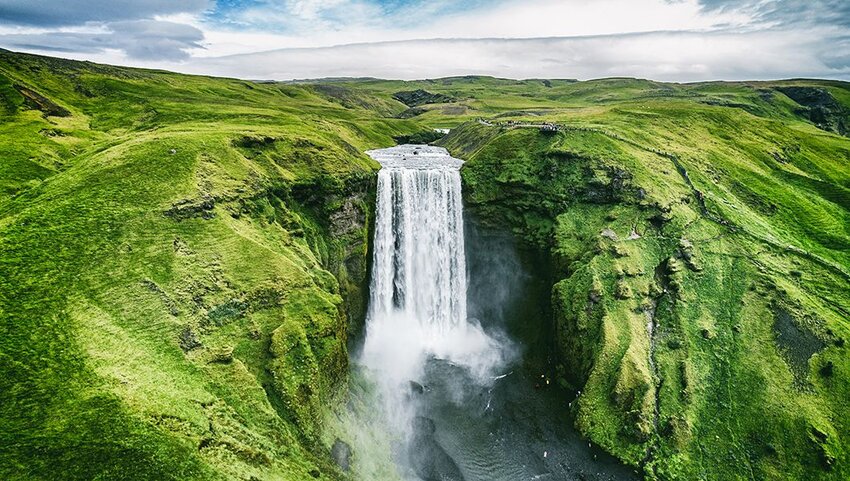 Iceland is ranked year after year as one of the safest destinations in the world and it's not difficult to see why. In a country where babies are often left outside in their strollers while their mothers grocery shop, solo travelers can traipse the quaint streets feeling footloose and fancy-free. Rent a car or van to explore the Ring Road, a highway that encircles this island country in entirety and shows off the country's stunning natural wonders like massive waterfalls, black sand beaches, glacial lagoons, and colorful, turf-roofed villages. If you're weary from your long road trip, stop off at myriad hot springs that seem to appear out of nowhere and are a staple of virtually every town in Iceland.