Food is one of life's greatest pleasures, but some menu items exist solely to test the limits of the human stomach. From larger-than-life steaks to towers of seafood that could feed a family, certain restaurants throughout the United States offer ambitious diners the opportunity to take on seemingly unconquerable meals.
While a select few come out victorious — with some even earning themselves a free t-shirt — most people hit a wall leaving them no choice but to call it quits. For anyone interested in testing their own stomach capacity, here are six "unbeatable" food challenges found across America.
72-Ounce Steak Challenge - Amarillo, Texas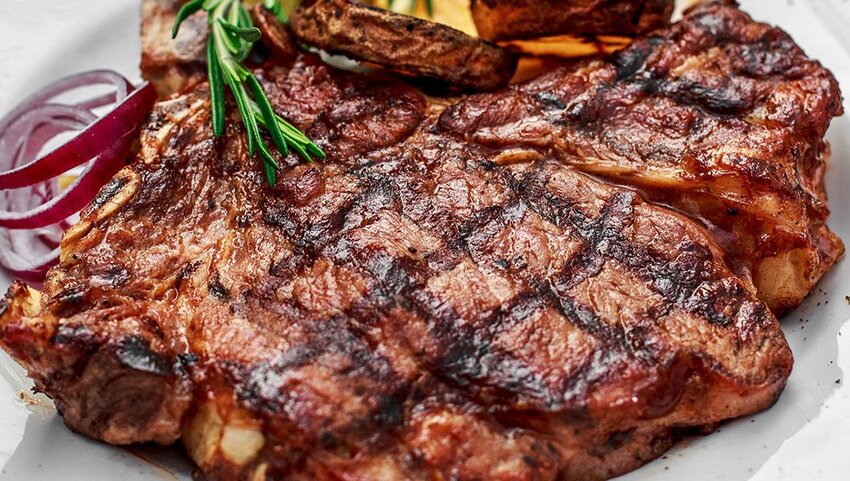 Located in the city of Amarillo, the Big Texan Steak Ranch offers up one of the most imposing culinary tests anywhere in the country. It's here that you can find the incomparable and world famous 72-ounce steak challenge. But it's not just the massive steak that diners need to consume; they're also required to chow down a shrimp cocktail appetizer, baked potato, salad, bread roll, and butter. If the sheer amount of food isn't enough of a hurdle, all of it must be eaten within an hour, and contestants are explicitly forbidden from standing up or leaving the table once that timer starts.
Early incarnations of this modern steak challenge occurred in the 1960s. It was around that time that restaurant proprietor Bob "RJ" Lee challenged his diners every Friday to see who could eat the most one-pound steaks in an hour. One contestant with a seemingly bottomless stomach consumed four and a half pounds of steak (equivalent to 72-ounces) which led to the establishment of an official 72-ounce steak challenge beginning in 1962. While many have succeeded in the decades since, many more have failed, as the feat has been attempted over 90,000 times with only around 10,000 individuals walking away victorious.
The 15 Dozen Club - Texas, Louisiana, and Florida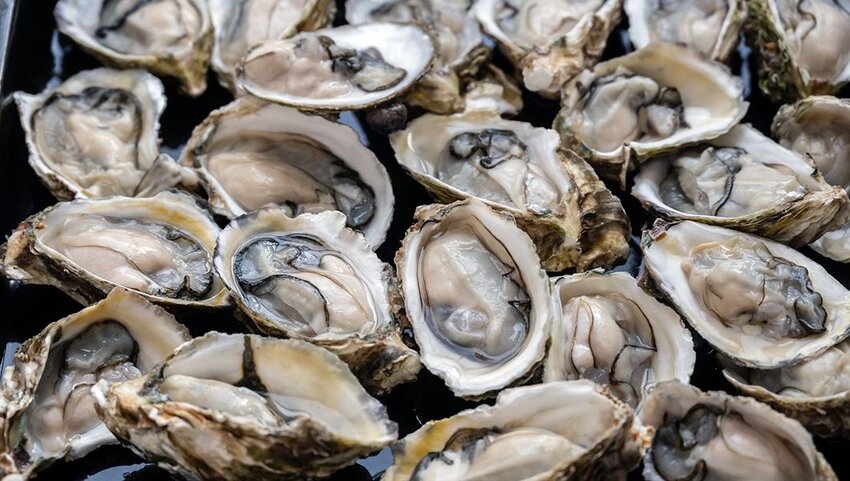 Oysters are considered an aphrodisiac, so it makes sense that you need to absolutely love oysters in order to attempt this next challenge. With several locations found throughout the southern Gulf region, Acme Oyster House produces some of the freshest, most delectable oysters in the United States. But what drives some particularly hungry diners to this restaurant is the chance to join the "15 Dozen Club."
The 15 Dozen Club is a challenge that requires contestants to consume, at minimum, 180 total oysters in one hour. While that may seem like an insurmountable total in itself, some have gone above and beyond and ordered several dozen more platters. In fact, no Acme Oyster House customer is more prolific than Sonya "Black Widow" Thomas, who visited the Metairie, Louisiana, location in 2005 and conquered a staggering 52 dozen oysters — that's 624 total! Thomas later returned to an Acme Oyster House in 2012 to eat a speed record 47 dozen oysters in just eight minutes. While it may be impossible to take down Thomas's record, this test is a must-try for very hungry seafood lovers.

The Kodiak Arrest Challenge - Anchorage, Alaska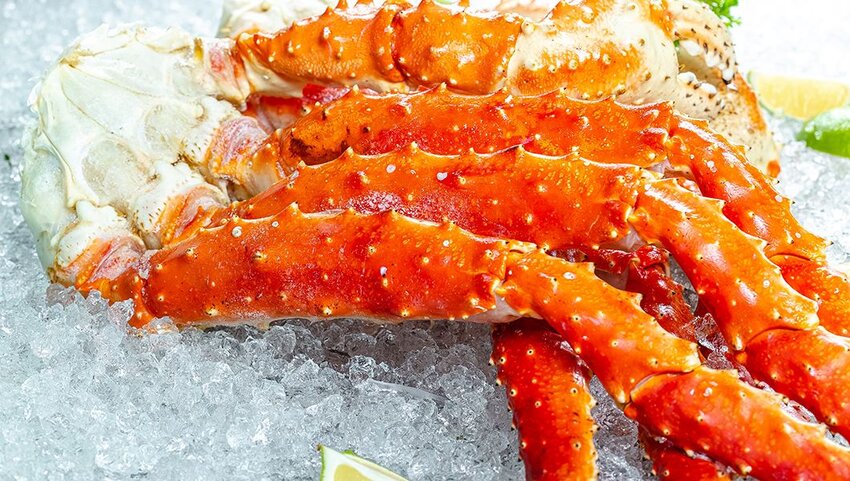 The town of Anchorage, Alaska, is home to one of the most decadent — not to mention rather costly — food challenges anywhere in the United States. Humpy's Great Alaskan Alehouse offers up the Kodiak Arrest Challenge, challenging those bold enough with a platter containing four pounds of Alaskan king crab, seven crab nuggets, 14 inches of reindeer sausage, various side dishes, plus a wild berry crisp and ice cream. With only one hour to eat everything and a buy-in cost of $365.00 that you pay whether you win or lose, this challenge understandably isn't for everyone. But for those who are lured in by a shot at culinary greatness, winners walk away with a free "I got crabs at Humpy's" t-shirt and a spot on the Humpy's Wall of Fame. Of those who have achieved victory, Jefory C. did it in the quickest amount of time by consuming a whole ocean's worth of seafood in just 12:10.
Giligin's World Famous Food Challenges - Scottsdale, Arizona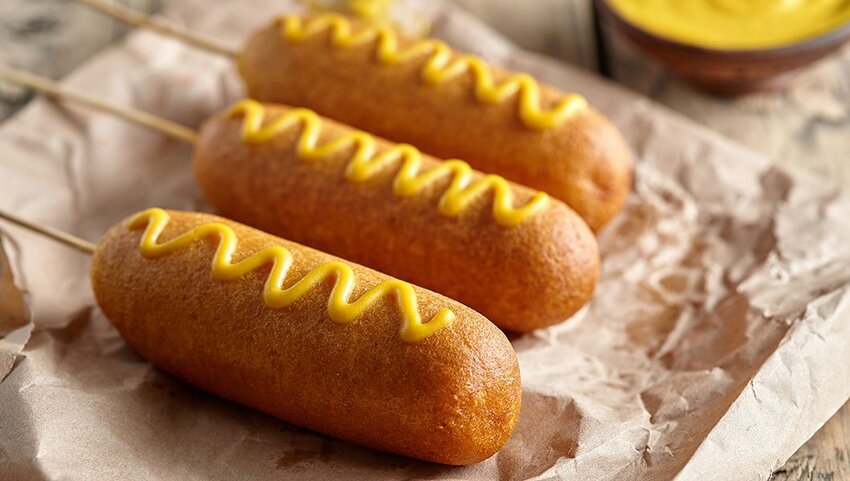 Giligin's Bar in Scottsdale, Arizona, isn't just the site of one food challenge, but six massive platters of indulgent bar food depending on what your palate prefers. This vaguely Gilligan's Island themed establishment has been serving the residents of Scottsdale since 1995, tempting the most adventurous of the bunch to tackle the restaurant's various food challenges with the promise of a free bill and $50 bar tab.
First up on the list is the Super Pepper Pepperoni Pie challenge, requiring customers to consume a 10-inch pie loaded up with ghost pepper sauce in just 15 minutes. The Old 96'er challenge increases that time limit to an hour, during which participants must consume a massive two pounds of burger meat plus a mountain of fries. For hot dog lovers, the Corn Dog Challenge features 20 golden fried corn dogs that must be eaten within an hour, and for those who prefer french fries the Freedom Fry Challenge tasks diners with eating six pounds of fries. If you're a fan of buffalo wings, the Colon Buster is next, in which two dozen ultra hot wings must be eaten in just 10 minutes. And last but not least there's the Pizza Roll Challenge, which requires participants to consume 144 tiny pepperoni pizza rolls in one hour. So whether you prefer burgers, dogs, wings, fries, or pizza, you're bound to find a challenge at Giligin's to stretch out your stomach.
Mama's Pasta Challenge - St. Louis, Missouri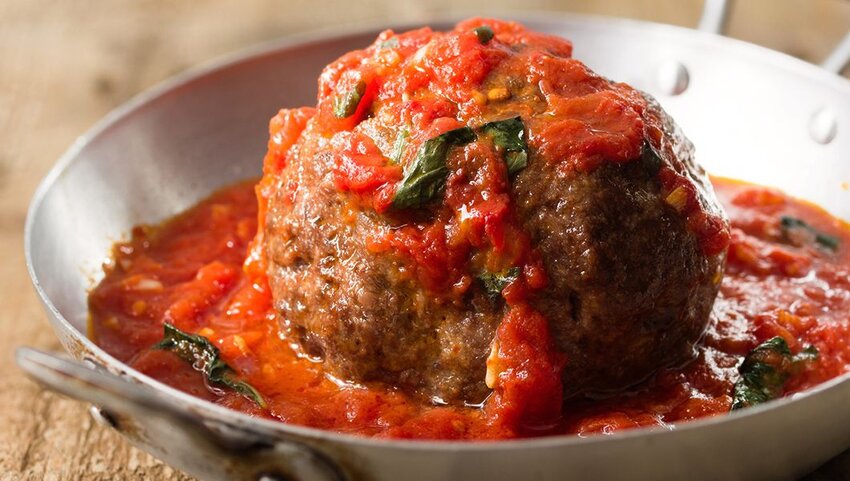 Mama's on the Hill may look like your typical family-style Italian restaurant, but it's also home to one of the most imposing platters of spaghetti and meatballs anywhere in the world. Known as the Mama's Pasta Challenge, diners willing to risk it are given one hour to complete the meal, which contains four and half pounds of spaghetti, a three pound meatball on top, and is served in a 13-inch diameter bowl with all of the ingredients reaching a height of 13-inches as well. Those who are capable of downing seven and a half pounds of delicious Italian food walk away with a free shirt commemorating the victory plus have their bill comped. If you're looking for a nice glass of wine to help wash it down — assuming you have room in your stomach — Mama's menu suggests pairing the challenge with Tiziano Chianti wine.
The Kitchen Sink Challenge - San Francisco, California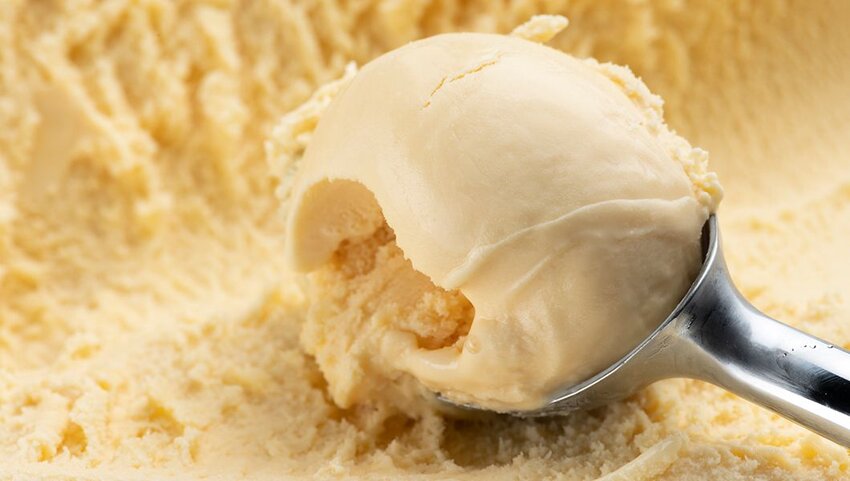 While most people love ice cream, this dessert challenge will really test just how much of a sweet tooth you have. Offered up by the San Francisco Creamery Co., the Kitchen Sink Challenge, is served inside a miniature kitchen sink and contains three bananas, scoops of eight different ice cream flavors, eight servings of toppings, and then to top it all off whipped cream, almonds, and cherries. While the meal is advertised for up to six people, lone diners can tackle the kitchen sink in hopes of joining the upper echelon of dessert lovers. All told, diners have thirty minutes to eat the six pounds of ice cream and its many accouterments. Downing the entire $69.95 bowl of ice cream in record time not only earns you a free bill, but also wins free ice cream for an entire year — a worthy prize assuming you can still stomach the idea of eating more ice cream afterwards.