It's more important than ever to identify options to help protect the environment. One of the most effective ways you can make an impact is to cut down on your usage of single-use plastics. This is important when you travel, especially if you are visiting an area that already has plastic waste issues or a small island destination with limited waste disposal resources. If you're looking to travel more sustainably, here are six ways to cut out plastic on your next vacation.
Opt for an Eco-Friendly Resort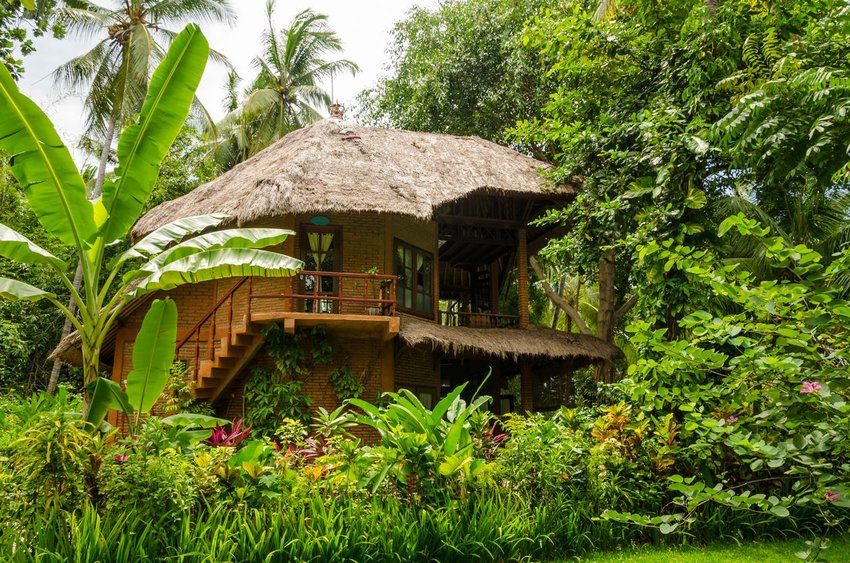 One of the best ways to reduce your plastic use is to book your stay at an eco-friendly resort. Hotels or resorts that focus on sustainability can make it easier for you to eliminate your plastic use from the start. Do your research and find out which hotels go the extra mile to be eco-friendly. Some use simple tactics like filtered water or reusable bottles, while others have eliminated toiletries in plastic bottles. Instead, they are moving to reusable dispensers that are mounted on the wall in the shower.
Sustainable, eco-friendly resorts typically also use tour operators who believe in the same principles. Travelers aren't likely to be happy that they chose a sustainable, eco-friendly resort only to be booked with a tour operator who hands out plastic water bottles or breakfast in disposable plastic or styrofoam containers.
Shop at a Local Store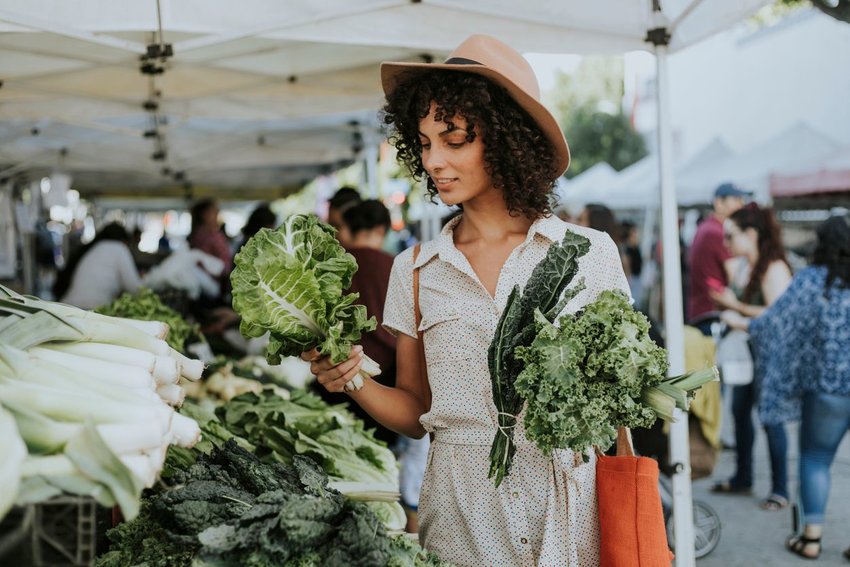 Skip shopping at larger supermarkets on your vacation and opt for the local produce stands instead. Here, you'll be able to buy local fruits and vegetables that are likely sitting open in bins rather than being wrapped in plastic or Styrofoam. This also helps support the local economy and lets you enjoy fresh produce. Depending on the destination and markets, the produce is likely fresher at these local stores since it can take days before the product hits the shelves in a larger supermarket.
Bring a Water Purification Device or Water Bottle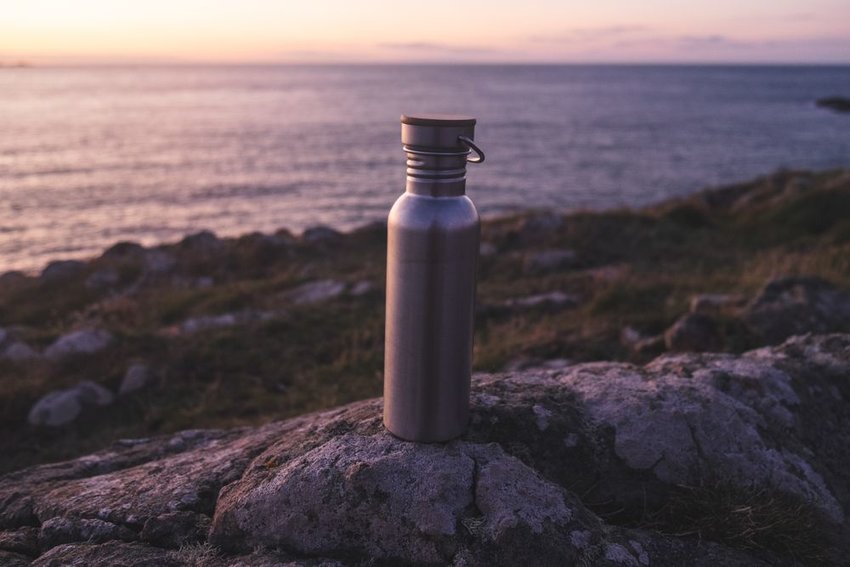 Don't rely on single-use bottled water throughout your holiday when you can save money, time, and effort with a reusable water bottle. Steel water bottles and hard plastic ones are a better alternative to single-use plastic bottles sold in stores. You can also bring a simple water purification system, so you have access to clean water no matter where you are. Portable water purification systems like a Steripen use a UV lamp to kill bacteria and any bugs. The only downside can be some products lack filtration capability, so you may have cloudy water.
Bring Reusable Utensils and Containers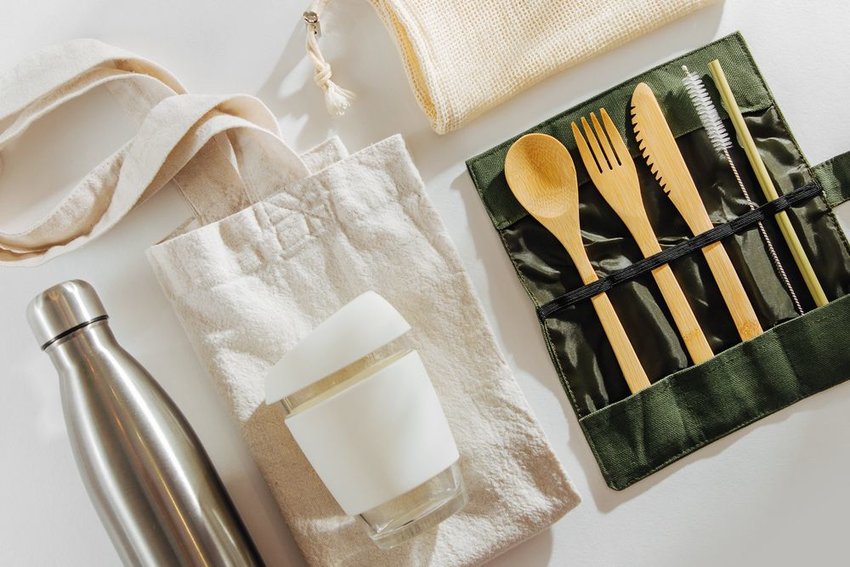 Say no to "to-go" containers and plastic cutlery. You can bring your own set of reusable utensils for when you're out and about. If you plan to pack food for day trips and hiking adventures, bring your own collapsible containers rather than disposable ones. These reusable containers are also great for leftovers from the restaurant or if you have a kitchen and plan to cook. Whether you choose standard reusable food-safe containers or collapsible ones, make sure you purchase ones with lids that lock to avoid any potential leaks or spills.
Bring Eco-Friendly Travel Products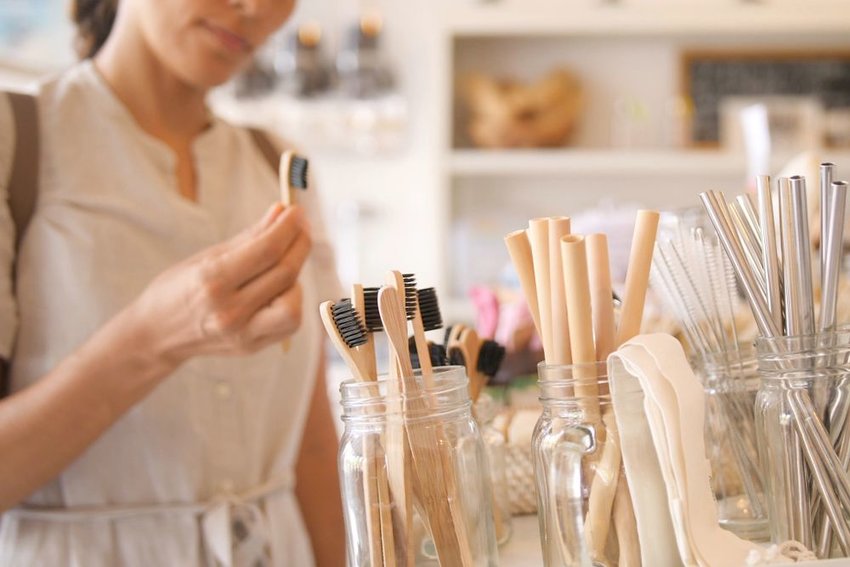 Skip the single-use hotel toiletries in the small plastic bottles and bring your own eco-friendly options instead. There are countless products on the market now that can make it easier to reduce your plastic use. Consider bamboo toothbrushes and natural silk dental floss, shampoo balls, and more. There are even razors manufactured now with recycled plastic. If you routinely store your dirty clothes or shoes in plastic bags, reusable packing cubes might be a better option.
Pack Reusable Shopping Bags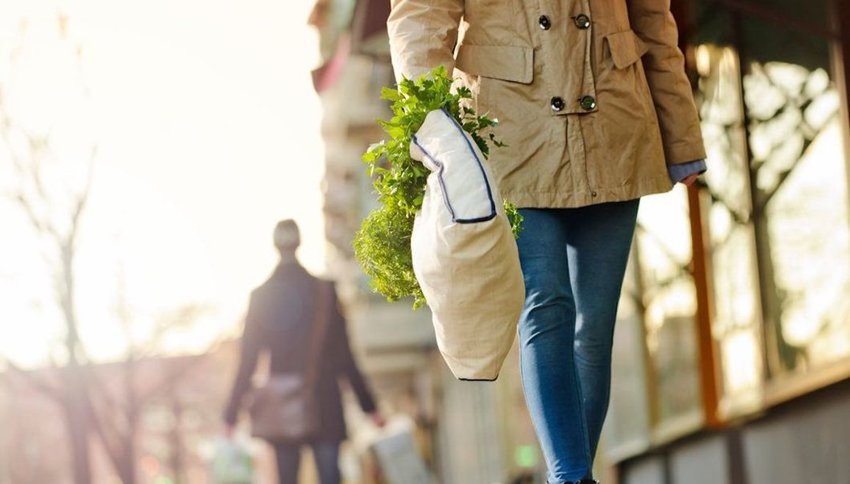 If you're taking a road trip, keep one or more reusable shopping bags in your trunk. If you're on a hiking trip, keep a bag in your day pack or backpack. These bags take up virtually no space and are perfect for when you stop at a market or convenience store to pick up a snack or supplies. Plastic bags are a significant source of trash and this is one small step that can make a difference.