Those who travel together, stay together. Whether that's true or not, experiencing the world with your significant other by your side definitely creates an everlasting bond. Whether you love hitting the hiking trail or just spending a cozy night indoors, discover the perfect trip for you and your significant other.
For City Slickers — London, England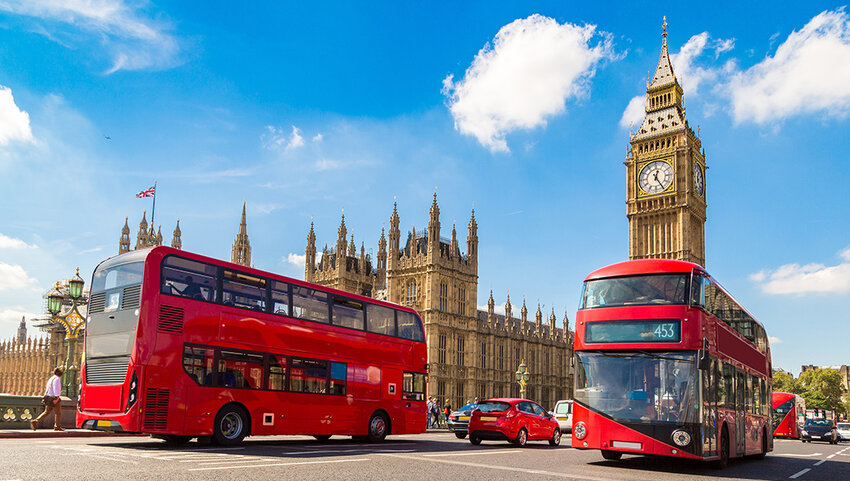 Even if one of you has visited the UK capital before, there's so much to do in London that you'll make new memories together. Embrace the touristy side of the the city as you watch the Changing of the Guard ceremony outside Buckingham Palace, peer at the River Thames through the glass floor of Tower Bridge or test out the Whispering Gallery in St Paul's Cathedral. Take a romantic stroll through St James's Park or along the towpath of the canal from Camden Lock to Little Venice. Visit one of the city's many markets: rummage for antiques at Portobello or vintage clothing in Spitalfields. As sunset approaches, ascend The Shard or book a private pod on the London Eye to toast the view with a glass of champagne.
For Thrill Seekers — New Zealand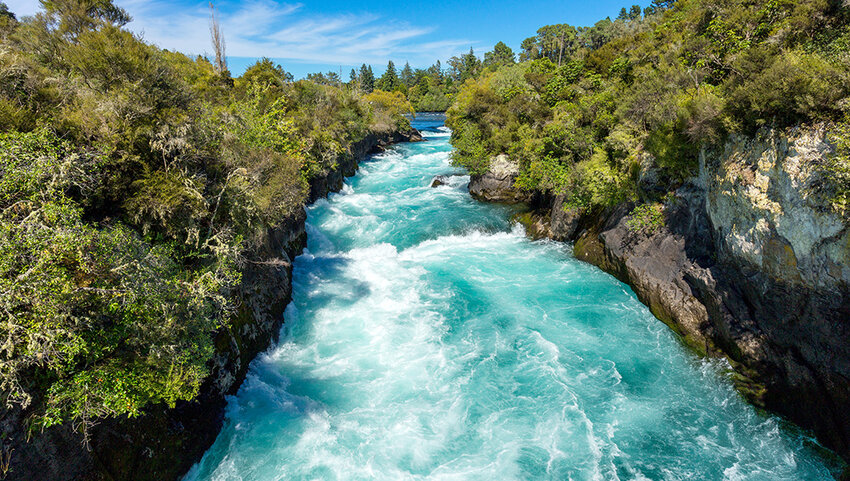 New Zealand is the world's adrenaline capital, so if you're a couple of thrill seekers, then this is the place for you. Pull on a lifejacket for a jet boat ride along the Waikato River in the North Island and feel the wind in your face as you corner at high speed and feel the spray from Huka Falls. Whitewater rafting enthusiasts will enjoy paddling through the Kaituna Cascades. Not far away in Rotorua, clamber into a plastic sphere and have fun rolling downhill at ZORB, the largest ball rolling park on the planet. Hop across to South Island, where you can go on a heli-hike or squeeze through the brilliant blue crevasses of Franz Josef Glacier. Near Queenstown, brave a bungee jump at the place where it all started.
For Adventurers — Reykjavík, Iceland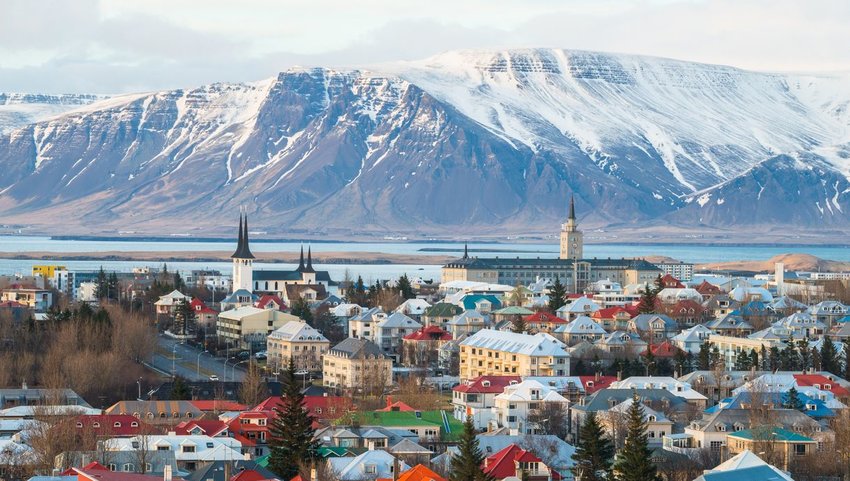 Holidays don't always have to be spent in the sun. Consider cool-weather destinations instead! The breathtaking landscape and natural wonders of Iceland make for an excellent vacation with adventurous excursions. No Icelandic vacation is complete without seeing the northern lights. Book an adventure tour and optimize your chance of witnessing this amazing spectacle. Set aside a day to drive the stunning 190-mile Golden Circle, which features a 105-foot waterfall and gushing geyser. After a day of exploring, rejuvenate in Iceland's ever-popular Blue Lagoon with a well-earned thermal soak and silica mud masque.
For Foodies — Tokyo, Japan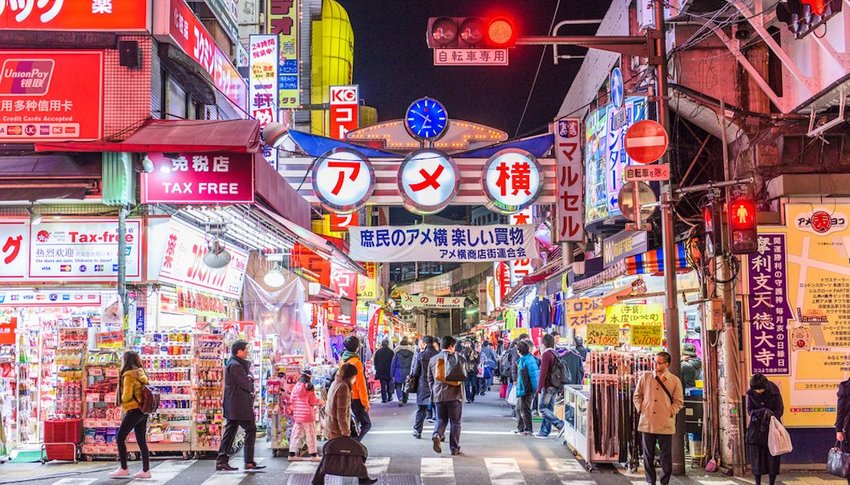 Mouthwatering cuisine exists around the globe, but not every city has earned accreditation from UNESCO for it. For this reason alone, food-crazy couples should head to Japan's booming capital to indulge on traditional Japanese washoku. Find splurge-worthy dinners at Michelin-starred sushi establishment Sushi Yoshitake or Ginza Ishizaki. When you're ready to come down off your high horse, visit Japanese-style taverns serving fresh fish izakaya dishes, noodles houses churning out doughy, homemade bowls of broth, and a yakitori specializing in all things skewered. Lastly, don't discount the markets. Toyosu Market is the place for early-morning sushi. Options seem endless — because they are.
For Romantics — Maldives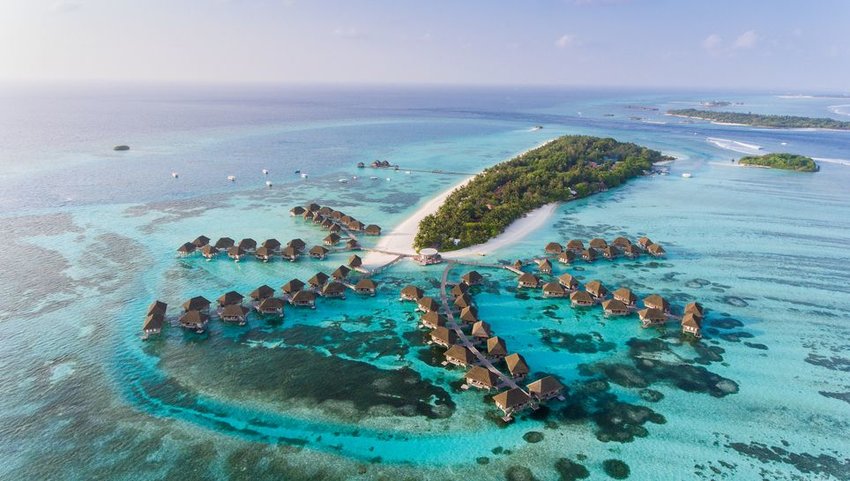 For ultimate privacy in the most luxurious tropical setting, there's no other destination that tops the Maldives. Committed to exclusivity, extravagance, and seclusion, the Maldives is an archipelago with dozens of top-tier resorts. Of course, you'll pay a pretty penny for them, but when you take one look at the villas at Baros Maldives Resort, you won't second guess your decision to book a room.
Soak up the sun and sea by day and admire the streaking colors of the evening sunsets until darkness falls. With a 24-hour host assigned to each villa, any desire is within reach. From wine and cheese tastings for two on your deck to dining on a private sandbank, nothing is too outlandish. If you can tear yourself away from all that perfection, Baros Maldives also offers day-cruises, private snorkel tours, and small-group dives from a five-star dive center.
For Party Animals — New Orleans, U.S.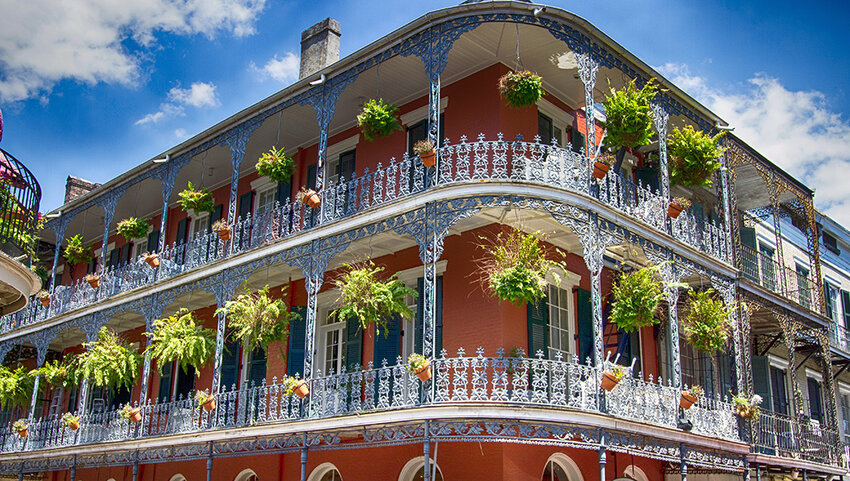 It takes more than two to make a party, but there's no reason why you can't join in the fun on a trip to the Big Easy with your partner. Bourbon Street in the French Quarter is New Orleans' famous nightlife hub, of course, awash with bright lights and raucous bars. Turn off at St Peter to experience the storied Preservation Hall, which has been hosting jazz musicians since 1961. Continue along to the Faubourg Marigny, where on Frenchmen Street you'll find more live music every evening. Without a doubt, the biggest event of the year is Mardi Gras, a tradition that dates back here to the 18th century. Come in February if you want to see the brightly colored floats representing the city's legendary krewes. Each parade follows a different route, so check online to make sure you have all the details.
For Budgeting Backpackers — Peru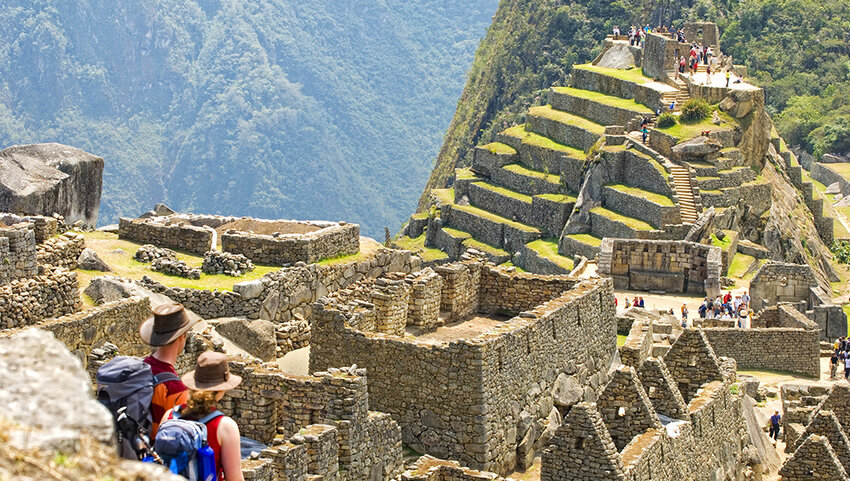 Just because you're short on cash doesn't mean you have to forgo a couple's trip. Seek out an affordable destination such as Peru where your money will go further. If you can't shell out for the airfare from Lima, travel by overnight bus to Cusco, where there are plenty of cheap hostels and dorm beds going for a steal. Invest in the city's tourist ticket which gives you access to its archaeological sites, including the Inca temple of Qorikancha at the heart of downtown and, close by, the Inca fortress of Sacsayhuaman and the ruins of Qenqo, Tambomachay and Puka Pukara. Add on the Sacred Valley circuit if you're also keen to experience Ollantaytambo, Pisac, Chinchero, and Moray. The city itself is an attraction – and it's free. Park yourselves on a bench in the Plaza Mayor to people-watch in front of the magnificent cathedral and the equally splendid Iglesia de la Companía de Jesús.
For Nature Lovers — Kauai, USA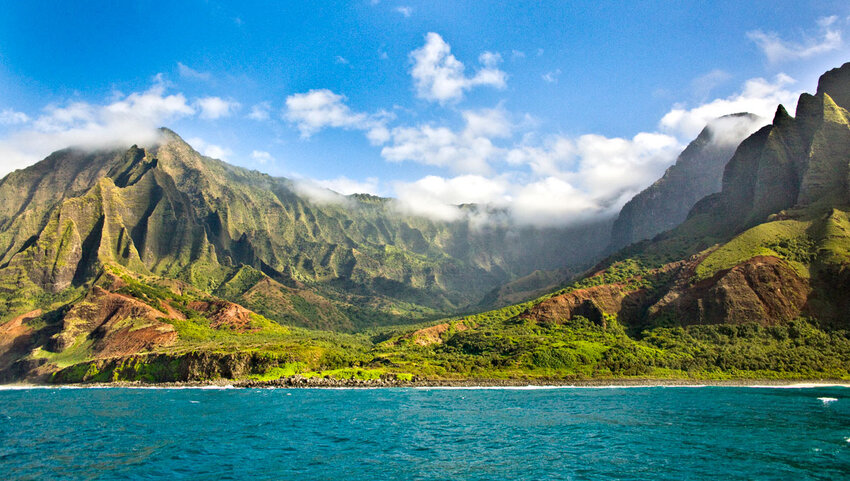 Dramatic scenery, lush greenery, and fewer tourists than the other Hawaiian Islands makes Kauai the ultimate spot for enjoying the landscape — and each other. Couples can alternate between days lounging on secluded beaches (we recommend checking out Polihale State Park and its 17 miles of uncrowded shoreline), adventurous hikes along the breathtaking cliffs of the Nā Pali Coast, and scenic drives to various lookout points throughout Waimea Canyon. Don't forget to save time to strap on your mask and snorkel to discover the colorful corals and marine life at Tunnels Beach. Cap a blissful day with an exquisite dinner at The Beach House, which is said to have the best sunset view on the island.
For History Buffs — Siem Reap, Cambodia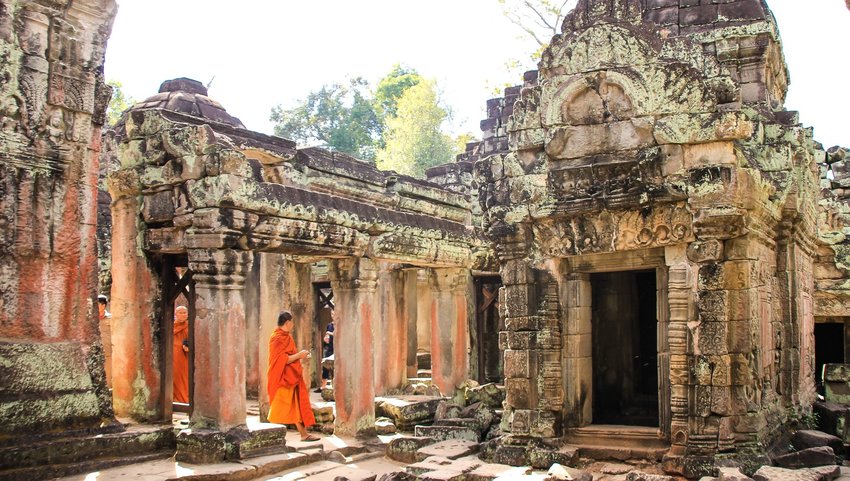 Cambodia's biggest claim to fame is undoubtedly the sprawling ruins of Angkor Wat, a temple complex constructed in the 12th century by King Suryavarman II. Originally dedicated to the Hindu God, Vishnu, Buddhist monks later took control of the temple-city and added a Buddhist touch you'll find today. Encompassing 500 acres, Angkor Wat is considered the largest religious monument in the world.
A multi-day pass is recommended to truly grasp the size and appreciate the intricate carvings and construction of each structure. Of course, Siem Reap offers more than just Angkor Wat. Reserve a few days for exploring the energetic nightlife, shopping in the markets, and trying some unique foods.
For Beach Bums — Punta Cana, Dominican Republic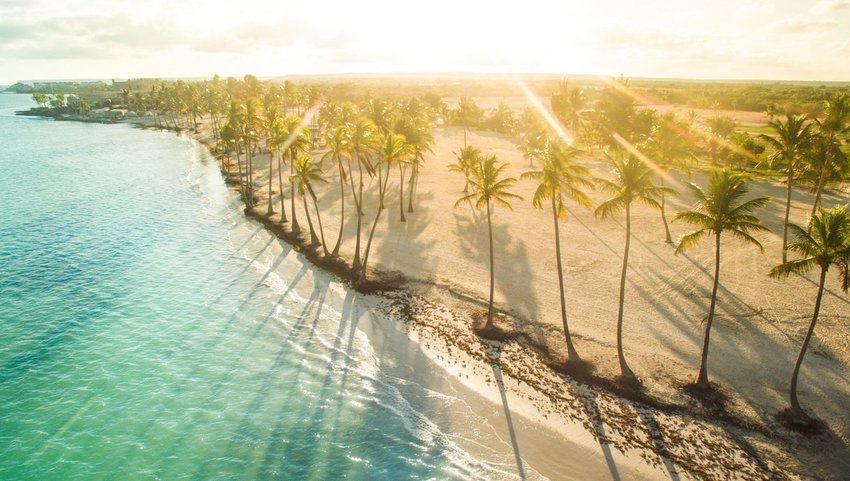 If you're after a holiday where all you have to do is show up, nothing beats an all-inclusive vacation in a tropical paradise. One of the best vacations for beach bums is the adults-only Sanctuary Cap Cana resort in Punta Cana. Spanning a jaw-dropping 30,000 acres, Sanctuary includes five restaurants, six bars, unlimited drinks, five pools (one of which is salt water), a massive private beach, daily activities, nightly entertainment, and a fitness center. There's literally no need to leave the resort grounds and with so many options to choose from, you probably won't want to. This is the perfect place to loosen the reigns and let your holiday guide itself.
For Culture Vultures — Florence, Italy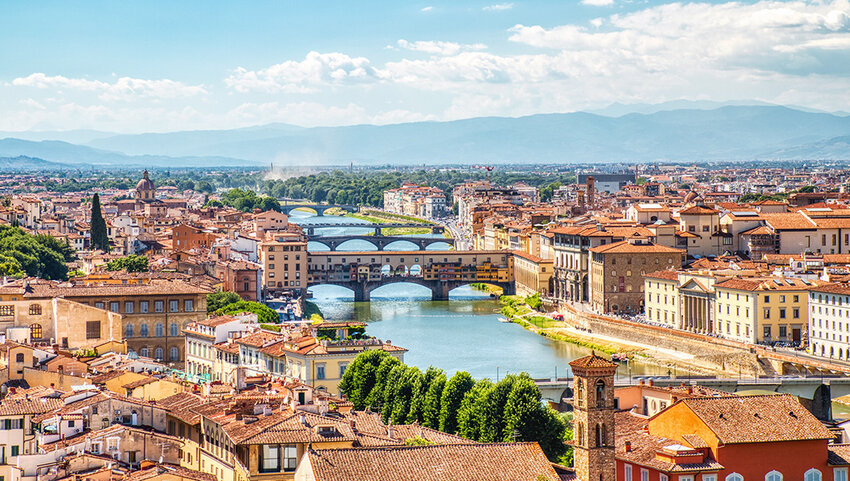 For those who love the finer things in life, a visit to Florence, the birthplace of the Renaissance, is a must. Basilica di Santa Maria del Fiore, the city's domed cathedral, is an icon the world over, yet there's an abundance of frescoed churches elsewhere in the city once you've seen it. Florence also has a number of world-class art museums packed with treasures. Plan ahead so you can concentrate on the paintings and sculptures that you'd be gutted to miss, such as Botticelli's The Birth of Venus in the Uffizi Gallery and Michelangelo's David in the Accademia Gallery. Make time for those that don't hog the headlines, such as the collection of contemporary art at Palazzo Strozzi and the varied exhibits of Palazzo Pitti. Don't leave without ambling across the medieval Ponte Vecchio, the bridge that spans the Arno.
For Fitness Fiends — Patagonia, Chile and Argentina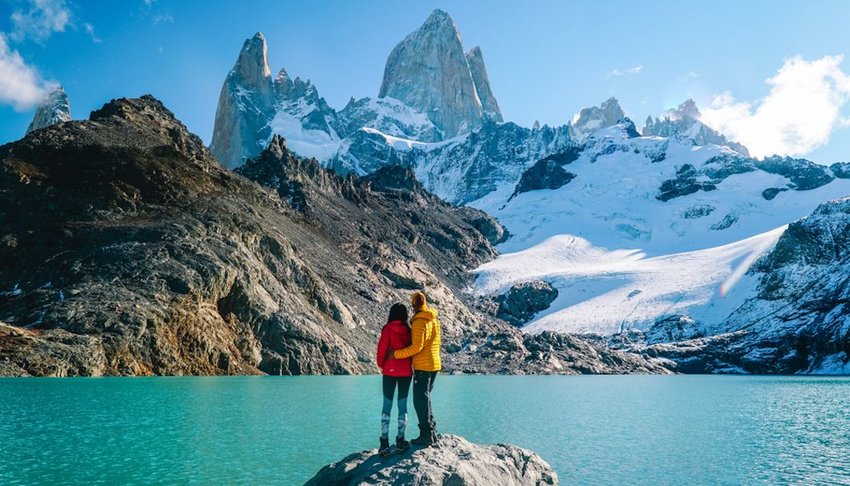 The rugged region of Patagonia is a playground full of opportunities for explorers to experience the great outdoors. The main draw is Torres del Paine National Park, which contains a sampling of the region's greatest natural wonders. Hike the world-famous W-Trek for a moderate, 37-mile journey that showcases the park's highlights. Over the course of five days, hikers pass through the French Valley, are treated to the best views of Glacier Grey, and walk right beneath the spiky granite peaks of Los Cuernos. Slip over to the Argentine side of this natural region for even more adventures like the trek to Mount Fitzroy and Perito Moreno Glacier. When you've viewed as many mountain vistas as you can stand, head even further south to walk with the penguins on Isla Magdalena. A trip to Patagonia is the perfect adventure.