Bustling urban centers all over the world are diverse and wonderful — largely due to immigrants who bring their language, music, and food with them from their homelands for a fusion of cultures. From Chinatown to Little Havana to the Cape Malay and Indian cultures of South Africa, here are seven cities with a fascinating local culture you'd have a hard time finding elsewhere.
Miami's Little Havana, Florida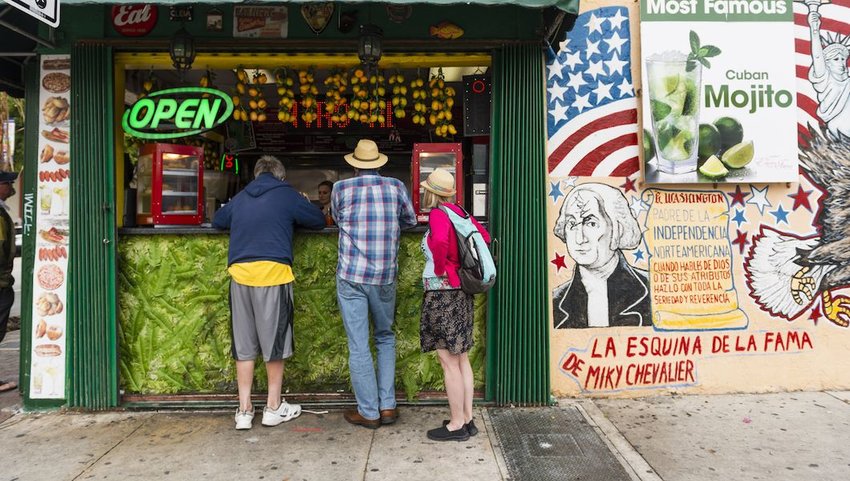 A visit to Little Havana is one of the most fascinating neighborhoods in Miami and is at the heart of South Floridian Cuban culture. The vibrant Hispanic culture fills every nook and cranny of Little Havana with colorful murals, poignant monuments honoring cultural heroes, men playing dominoes while discussing politics, and tobacco rollers working to produce classic cigars. You can't escape the aroma of Cuban coffee as you walk down the street past vibrant storefronts pulsating with the beat of Latin music. That brings us to the food. You have to sample island fare like ropa vieja, a stew of shredded beef in a wine and tomato broth, and the best Cubano sandwiches in the world. If you can't decide where to eat, sign up for a food tour and let a local set the itinerary for you.
San Francisco's Chinatown, California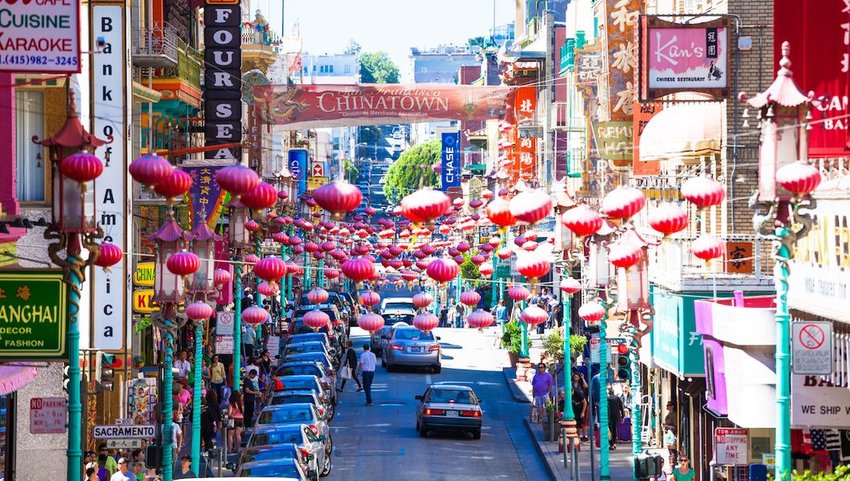 San Francisco's Chinatown is the largest outside of Asia and arguably the most important center of expat Chinese culture on the planet. Chinatown's humble beginnings go back to the 1850's California Gold Rush, and the neighborhood has since grown into a 1.65-square-mile tourist mecca. Chinatown boasts some of the best dim sum restaurants, art galleries, tea shops, and karaoke bars in the city. This bustling neighborhood is also very walkable — considering the number of hills in San Francisco. One place you have to see is China Live, a great marketplace and culinary stop offering unbelievable Chinese fare, casual snacks, and artisan tea. Be sure to also check out the Chinese Cultural Center, which has been devoted to sharing the culture of Chinatown through public art for decades.
Seville's Flamenco Culture, Spain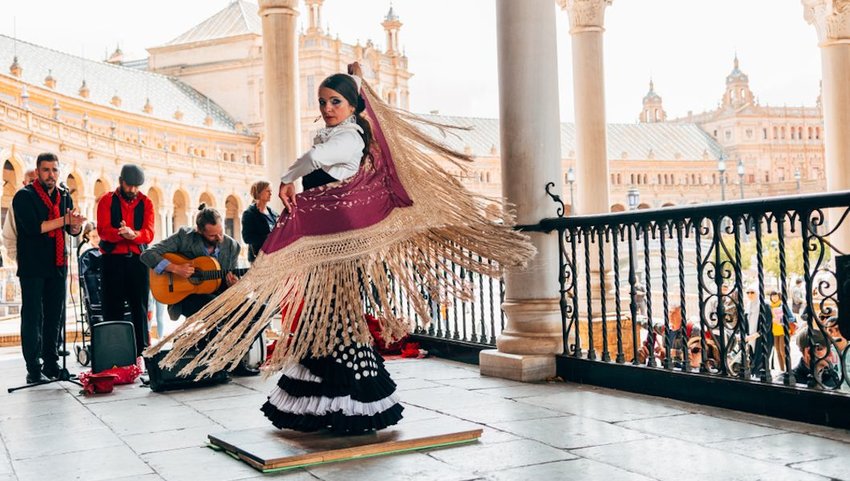 Seville is considered by many to be the home of flamenco and is the place in Spain to enjoy this dynamic art form. Many people think that flamenco is a dance — it's not. Flamenco is actually a complete art form that features singing, guitar, hand clapping, and dancing. Flamenco developed over the centuries from the songs of Roma (gypsy) immigrants, and today, you'll find tons of places in Seville such as the Casa del Flamenco, that feature authentic flamenco. If you want to fit in like a local, don't forget to yell "olé!" at the end of each set.
New York's Little Italy, New York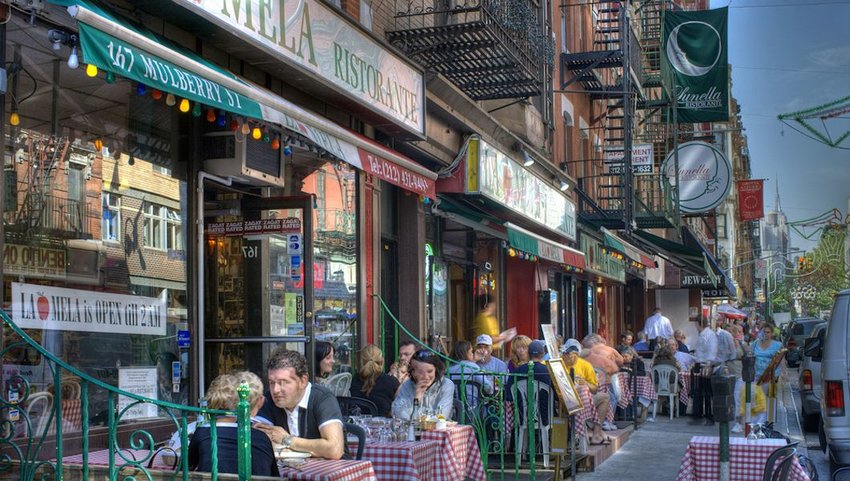 Since the late 1800s, generations of Italian-Americans have called this Manhattan neighborhood home after Italian immigrants brought their customs, food, and language with them to U.S. A trip to the Big Apple is not complete without a journey through the sights, sounds, and smells of Little Italy. Neighborhood streets are lined with restaurants serving Italian dishes on red-and-white checkered tablecloths and shops like Di Palo's cheese shop and Ferrara Bakery & Café have been selling mozzarella, cannoli, and espresso for generations. Each September, the city's oldest street fair, the annual Feast of San Gennaro, celebrates the patron saint of Naples with fantastic food and fun festivities.
Cape Town's Ba Kaap Neighborhood, South Africa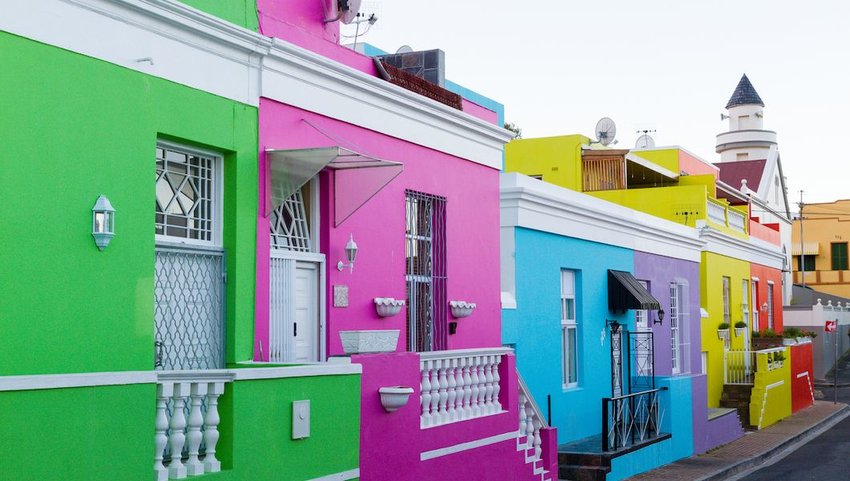 A visit to Cape Town is not complete without a visit to the Bo Kaap neighborhood — also known as the Cape Malay Quarter. Bo Kaap is a treat for the senses with its pastel-colored houses lining picturesque cobbled streets and the smell of aromatic Malay cuisine wafting from quaint cafés. Bo Kaap has been the home of Cape Malay people from the Dutch East Indies for hundreds of years, and the best place to learn about the origins of these longtime Cape Town residents is the fascinating Bo Kaap Museum. If you're in town on the first Saturday of the month, check out the Bo Kaap Food and Craft Market. You can snack on samosas and koeksisters (doughnuts) and buy amazing local Cape Malay crafts.
Strasbourg's Alsace Culture, France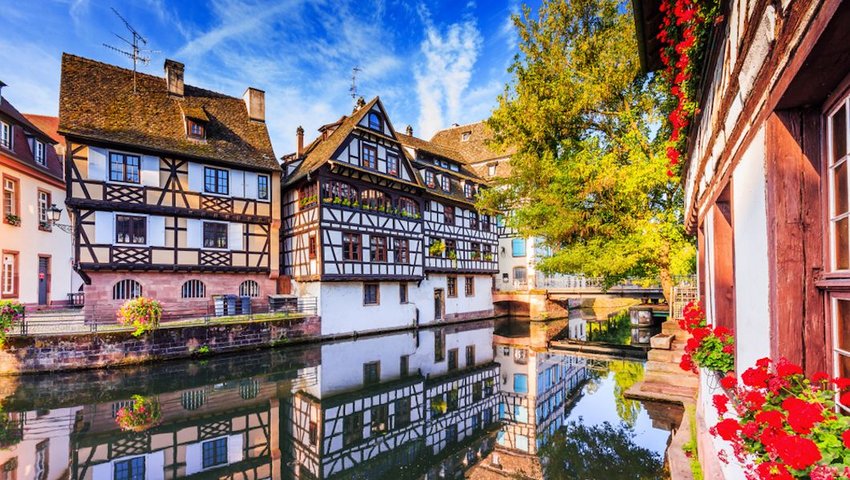 Strasbourg is an ancient town in France's Alsace region, and its fascinating culture comes from its location on the border with Germany. This idyllic city's food and architecture are wonderfully different from any other French town. It's a charming town where you can walk down the winding alleys lined with half-timbered houses that give Strasbourg a Grimm's fairytale feeling. The diverse culture is evident once you step in a typical Alsace winstub (pub) and sample the traditional cuisine that takes its cue from both France and Germany.
Durban's Indian Quarter, South Africa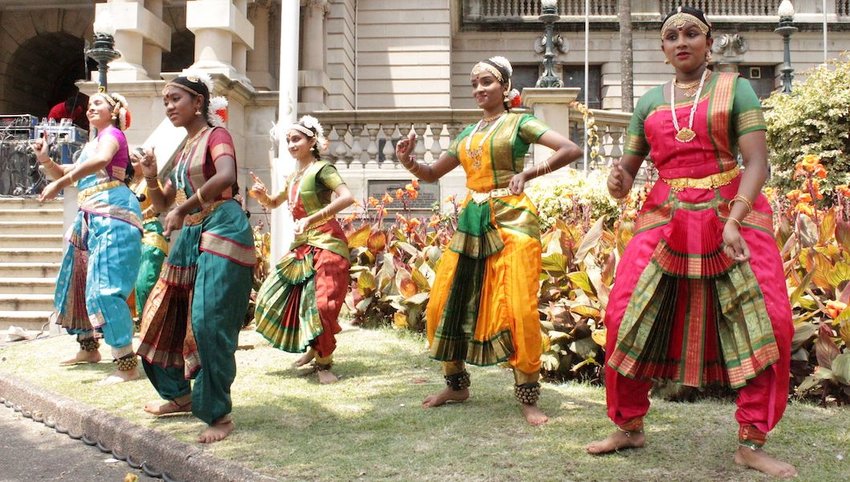 It's hard to believe that the largest Indian population outside of India is in Africa, but it's true. Durban's home to more than one million Indians and glimpses of India are visible in the sights, smells, and sounds of the neighborhood. A visit to "Little India" is a must for anyone staying in Durban. Many of these immigrants have kept their cultural identity and contribute to the unique multicultural atmosphere of Durban. The district is also home of the largest Mosque in the Southern Hemisphere — Juma Musjid Mosque. The local markets are also amazing. The Oriental Bazaar on Albert Street and the Indian Market are places where you can find bargains on fabrics, clothes, jewelry, and crafts. Head to the Victoria Street Market to pick up Indian spices like cumin, saffron, tandoori, and varieties of curry.