It might seem as if there has been no place left uncovered on Earth, with those "best-kept secrets" given away by word of mouth and viral images. But there are still plenty of off-the-beaten-path destinations that remain fairly undiscovered if you know where to look.
No roadways lead to these enticing spots, helping to prevent the tourist crowds from descending. While you may not have cell service or access to the Internet, if you step foot into any one of them, you'll quickly forget about the busy modern world. Immerse yourself in a slower pace of life while enjoying spectacular scenery, abundant wildlife and unique experiences by booking a trip to these truly hidden gems.
Torngat Mountains National Park, Canada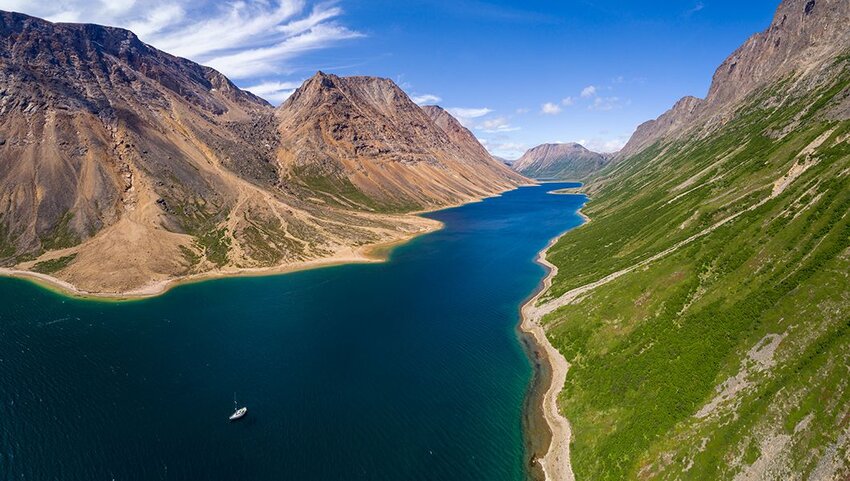 Odds are, you've never even heard of Torngat Mountains National Park. It's the newest national park in Newfoundland and Labrador, the easternmost Canadian province. Spread over 3,745 square miles from Sagleck Fjord to Labrador's northern tip, this park features everything from towering mountains to icebergs, glaciers, caribou and polar bears. In this true untouched wilderness, Inuit still fish, hunt and get around the same way they have for thousands of years. There are no roads (or even campgrounds), allowing it to remain unspoiled by human development.
To get to Torngat, you'll have to book a package with Torngat Mountains Base Camp, hire a charter, or join a special tour. It's not cheap, but it is an experience of a lifetime to be sure.
Hornstrandir Nature Reserve, Iceland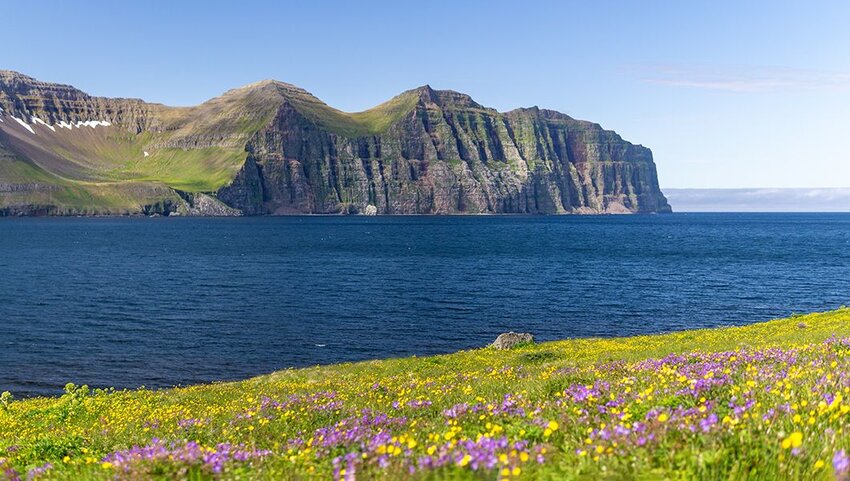 Iceland's northwest corner, known as the Westfjords, is isolated and largely uninhabited, perfect for the adventurous explorer. It includes the Hornstrandir Peninsula, a nature reserve that provides a haven for the Arctic fox and a wide range of birdlife. Hornbjarg, a sheer cliff rising over 1,750 above sea level at the highest peaks, frames the cove of Aðalvík and the bay of Jökulfjörður, known as one of the greatest seafowl habitats in the entire country. It includes a large colony of kittiwakes and guillemots along with a high concentration of razorbills and northern fulmars, as well as some puffins.
As one of the most remote destinations in Iceland, the only way to get there is by boat, a 2.5-hour ride from Ísafjörður which lies just over 280 miles northwest of Reykjavik. Most visitors stop at Hornsvik which has a beautiful black sand beach and access to several hiking trails, including a trek to Hornbjarg to see the Arctic fox and the nesting bird colonies.
Svalbard Islands, Norway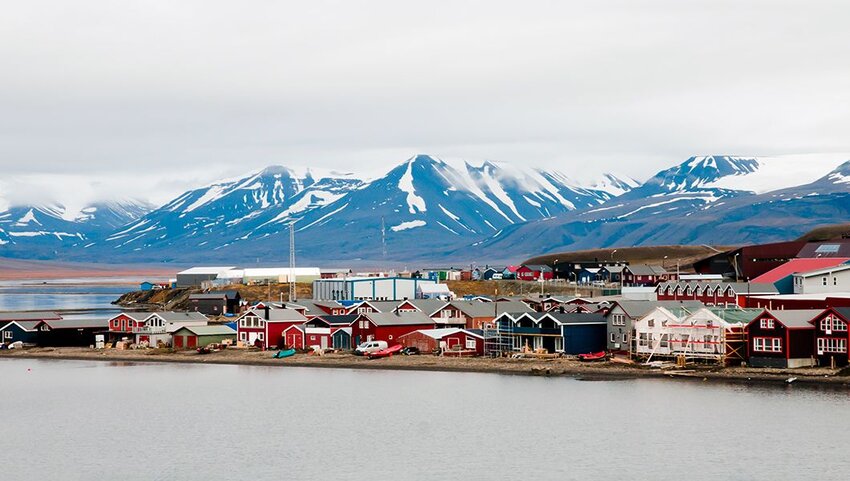 One of the northernmost inhabited places on the planet, just two airlines travel to the Svalbard archipelago, a Norwegian territory in the High Arctic. One of Europe's last great unspoiled wilderness areas, it lies between the Greenland Sea, Barents Sea, the Norwegian Sea and the Arctic Ocean, inhabited by more polar bears than humans. It's also home to reindeer, polar fox and walrus.
Many venture to Svalbard for the opportunity to view the northern lights, marvel at the wildlife, and embark on outdoor adventures like hiking, kayaking, snowmobiling, ice cave exploring and dogsledding, depending on the season. There are many activities and excursions that can be enjoyed by basing yourself in the capital of Longyearbyen, where you'll also find eateries serving unique dishes based on local ingredients like reindeer, grouse and arctic char. The easiest way to get to Svalbard is to fly from mainland Norway, with daily flights to Longyearbyen from Tromso and Oslo.
Knoydart Peninsula, Scotland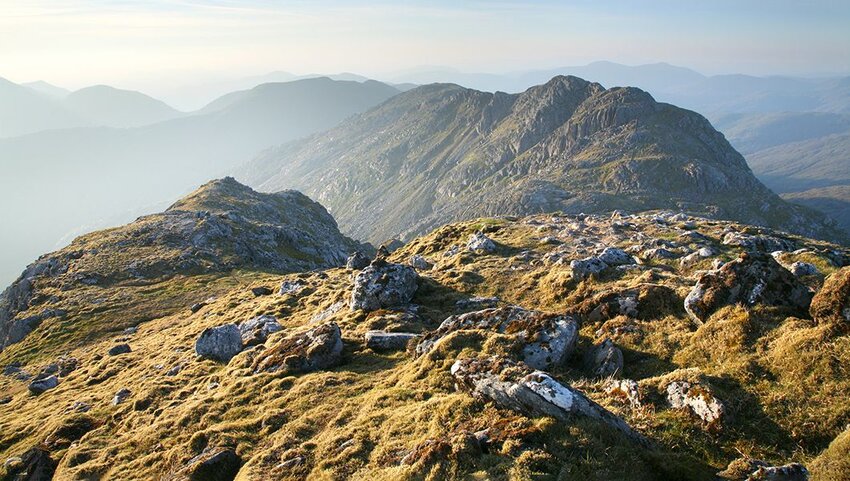 Tucked into the majestic Scottish Highlands, the Knoydart Peninsula is a rugged and wild destination many refer to as Scotland's last true wilderness. It's cut off from the mainland with no way to reach it by road. Most take the ferry from the small town of Mallaig with sailings several times each day.
Inverie is the only village on the peninsula, with just 60 residents, and it's also home to the most remote pub in the entire United Kingdom: The Old Forge Inn. Hike or bike the trails which wind through breathtaking mountain passes and often lead to idyllic sandy beaches where you can watch for whales, dolphins and porpoises. Then, head back for a fresh seafood meal and a historic pint.
Lake Clark National Park, Alaska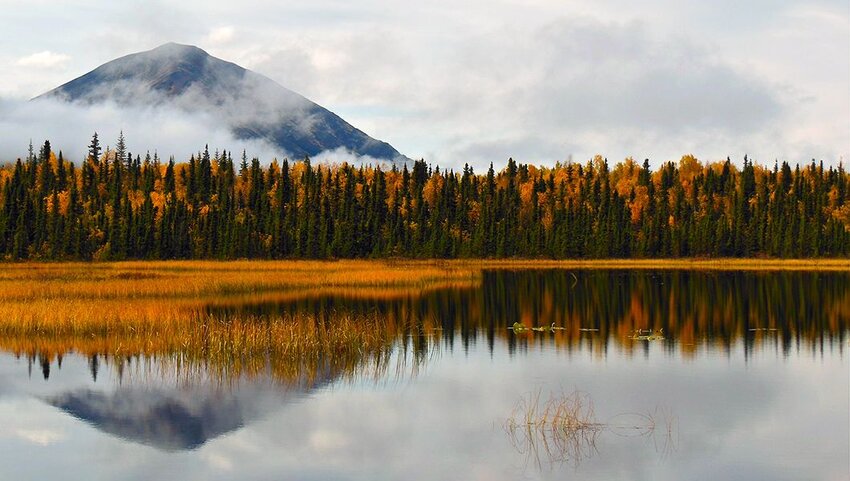 Alaska is a remote destination of its own, but Lake Clark National Park goes way beyond remote, accessible by flight only, which helps keep it one of the least visited of America's national parks. Most arrive via a small charter aircraft from Anchorage or Homer, with the one-hour flight opening up a whole new world of diverse landscapes which include everything from the craggy Chigmit Mountains it edges to coastal forests, glistening glaciers, aquamarine-hued lakes and the Turquoise-Telaquana Plateau tundra.
This is the place to go for wilderness adventures, including hiking, backpacking and kayaking, along with the opportunity to view brown and black bears, caribou, Dall sheep, moose, wolves, and more. There are no dining or lodging facilities on the park property, but you will find some private options, with accommodation including everything from rustic campsites to B&Bs and all-inclusive lodges hosting guided excursions.
Livingston, Guatemala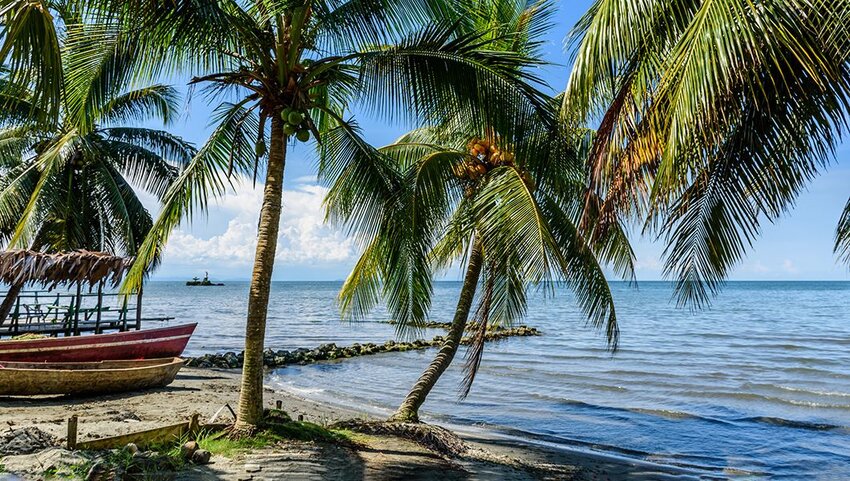 The fishing village of Livingston is known for its unique culture that's been incredibly well-preserved thanks to its isolation, cut off from the mainland on a densely forested peninsula that's only accessible by boat. The easiest way to get there is the 40-minute boat ride from Puerto Barrios, with boats leaving from Muelle Municipal through the late afternoon, once they're filled with passengers
The local population is largely made up of descendants of slaves known as the Garifuna. The homes are colorful and the food is delicious with the cuisine distinct from the rest of the country. The most emblematic dish is a seafood stew in a coconut broth called tapado. You'll enjoy a Caribbean feel and as the locals are known for their music and dancing, plenty of entertainment.
Dry Tortugas National Park, Florida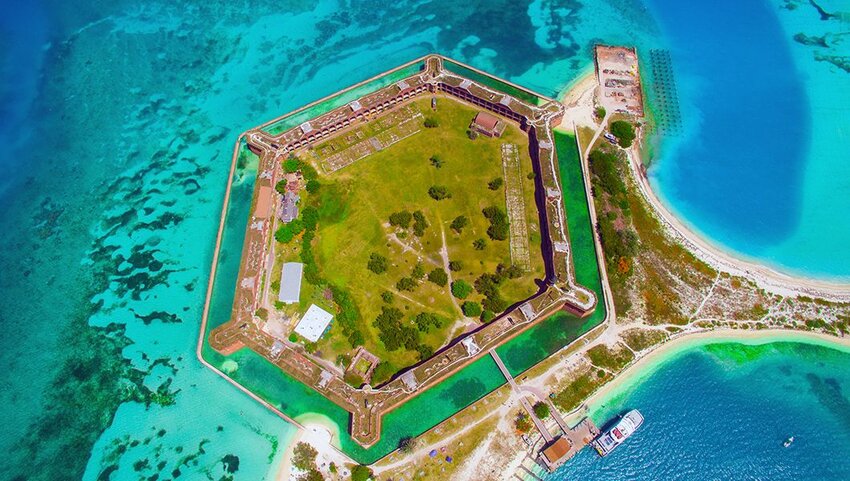 Located about 70 miles from the southern tip of the Florida Keys, Dry Tortugas National Park can only be accessed by private boat or the national park service ferry from Key West. Once there, you'll find one of the best places for snorkeling in the U.S., with abundant marine life and shipwrecks. There are pristine beaches with white powdery sands lapped by crystal-clear turquoise water, swaying palms and a historic site. Fort Jefferson dates back to the 19th-century can be explored on a guided tour.
While most visit on a day trip, camping is possible here, providing the opportunity to sleep under a canopy of brilliant stars while enjoying the warm tropical breezes that blow through.