First celebrated in 1970, Earth Day is an annual international event with the goal to raise awareness of issues of climate change and ecological preservation. Celebrated around the world every year on April 22, the holiday's theme in 2023 is "Invest in Our Planet."
Travel may be one of the best ways to appreciate our planet and everything it has to offer, but it can also contribute to the negative effects of climate change. By shopping sustainably and supporting companies who make sustainability a priority, however, we can help mitigate its impact and start investing back into the planet.
If you're packing for your next trip, why not stock up on these sustainable products, from companies that are actively giving back to local communities and the planet itself.
Made Trade Towels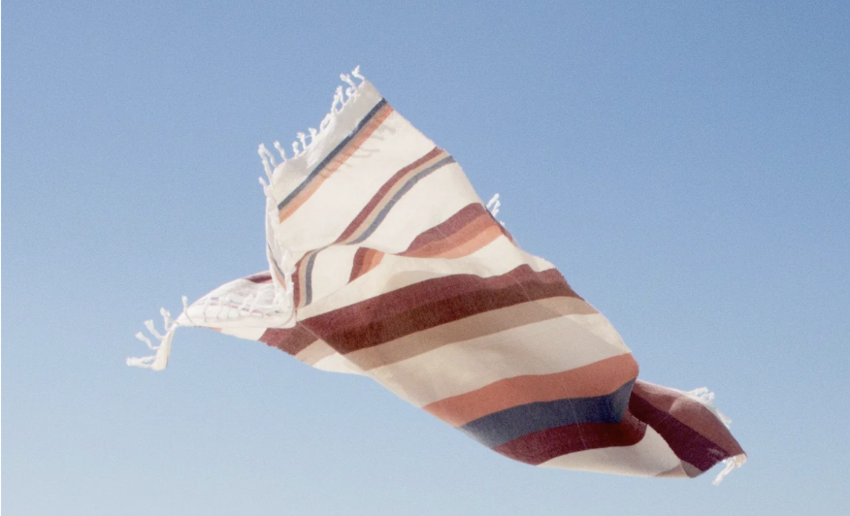 Towels are an incredibly versatile product to bring with you on your travels. From drying off after a plunge in the ocean to creating a soft landing to have a picnic, a good lightweight towel can prove itself invaluable wherever you go. Made Trade's Minna towels are sourced from 100% natural and sustainable materials. Colored with toxin-free synthetic dyes, these towels are not only functional but beautiful and unique. The best part is they're lightweight and fast-drying, making them easy to take along with you wherever you go.
Colorful Clothes from Toad & Co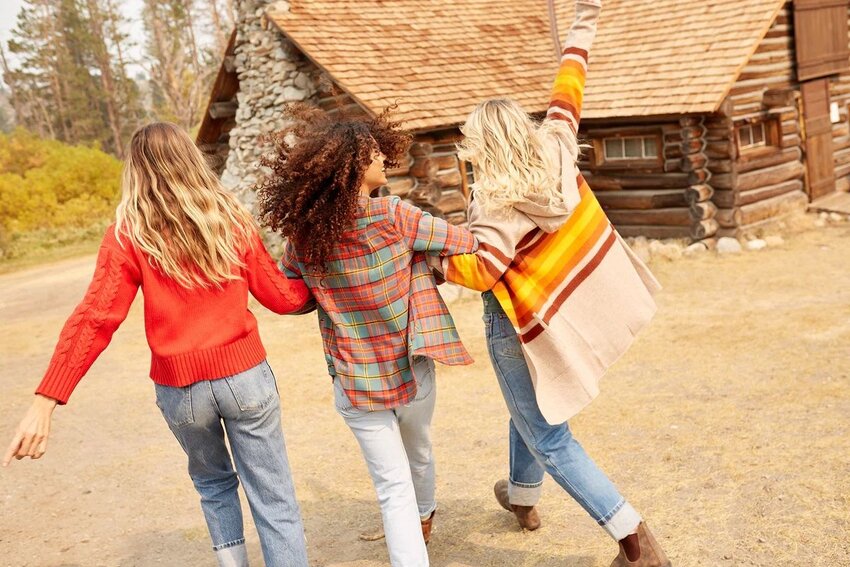 We all want to look our best when we travel. Build up your travel wardrobe with these bright and eco-conscious picks from Toad & Co. All their offerings are comfortable and lightweight, making them easy to pack, and are made without pesticides or chemicals. From floral print dresses to cotton pants, you'll not only look good in all your travel photos, but you'll feel good knowing you're supporting local communities around the world.
Humble Brands Deodorant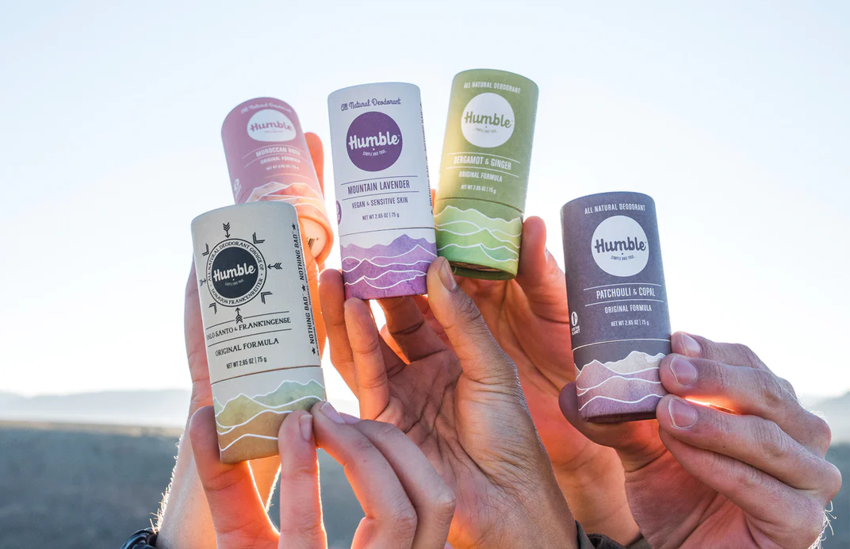 When traveling, a good deodorant is a must. Long plane rides and hot days exploring on foot mean you'll work up quite a sweat. But many traditional deodorants contain chemicals, aluminum, dyes, and other artificial ingredients. Humble Brands' original deodorant uses only simple, natural, effective ingredients like Non-GMO Corn Starch, beeswax, and MCT oil to create an effective formula that won't harm your body. They even have a Vegan formula that uses wild candelilla wax instead of beeswax.
The Outset Skincare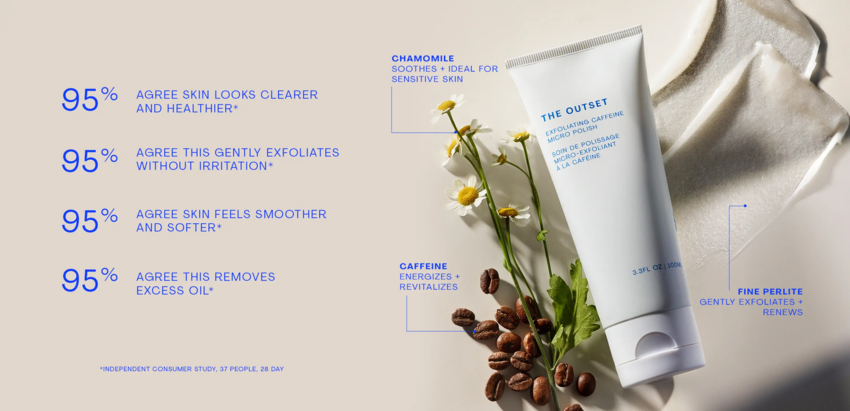 Traveling can often leave your skin dull and dehydrated. Unfortunately, skincare is one of the first things to go when travelers try to pack light. Keep your skin glowing and clear with products from The Outset. Their clean skincare formulas are designed to be effective yet gentle on skin without any added perfumes or harsh ingredients — perfect for keeping your skin moisturized in dry climates and clear in humid ones.
Sunski Sunglasses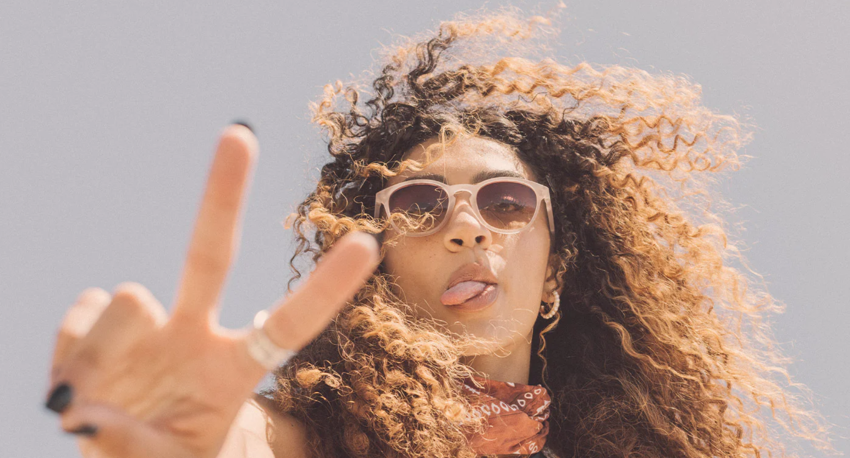 Sunglasses are essential for any outdoor adventure. Sunski's sunglasses take sun protection one step further, creating their own revolutionary recycled polymer called SuperLight. They transform post-industrial scrap plastic into a material that is used in all of their sunglass frames. Whether you're ziplining through the jungle or cross-country skiing in the mountains, Sunski's polarized shades will stay on your face and look good, all at an affordable price.
Patagonia Worn Wear
For decades, Patagonia has long been a pioneer in the sustainable clothing industry. From packs and tents, to hats and T-shirts, you can find almost everything you need for your next outdoor adventure at Patagonia. Their Worn Wear program aims to reduce the amount of clothing that ends up in landfills through keeping clothing in use longer and reducing overall consumption. Shop used gear (that's still just as awesome as it once was) or trade in items you no longer want and get credit to use on something you need.
Baselayers from Girlfriend Collective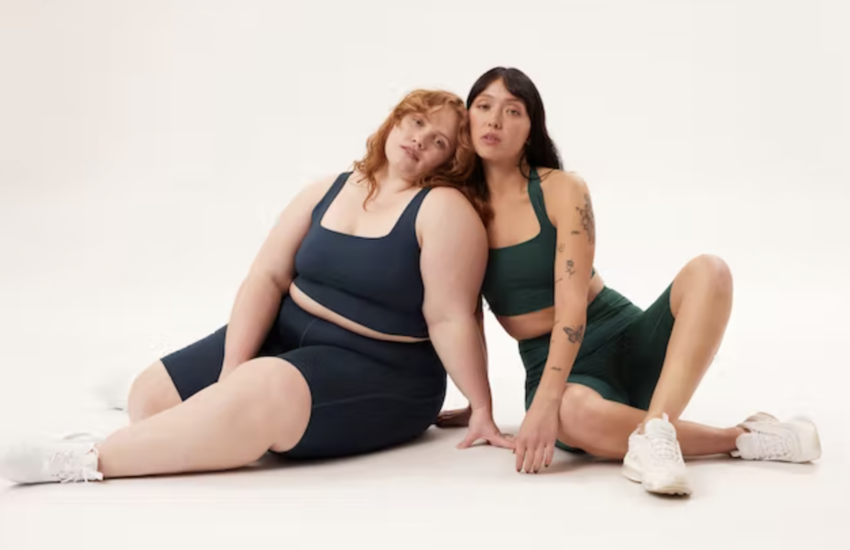 Every traveler needs versatile baselayers that work in multiple outfits. Whether you're looking for comfortable leggings or T-shirts, Girlfriend Collective has the stylish essentials you need that are as eco-friendly as possible. Their clothing is made from recycled materials like post-consumer water bottles, fishing nets, fabric scraps, and other waste. You can also send your old, used items back to them for store credit to avoid creating more waste. They'll use your old clothes to create new pieces that will keep the adventures going for years to come.
Featured image credit: FG Trade Latin/ iStock