From civil rights icons to transcendent athletes, the incredible contributions of history's most notable Black figures are hard to quantify. Those like Martin Luther King Jr. and Harriet Tubman have left an indelible mark on our nation, and though they may be gone in the physical sense, their legacies continue to inspire.
Black culture and identity are not only etched into the annals of America's past, but in certain instances, are literally etched into stone. Ranging from colossal monoliths to eye-opening museums, here are eight must-visit monuments dedicated to the struggles and successes throughout Black history.
National Civil Rights Museum - Memphis, TN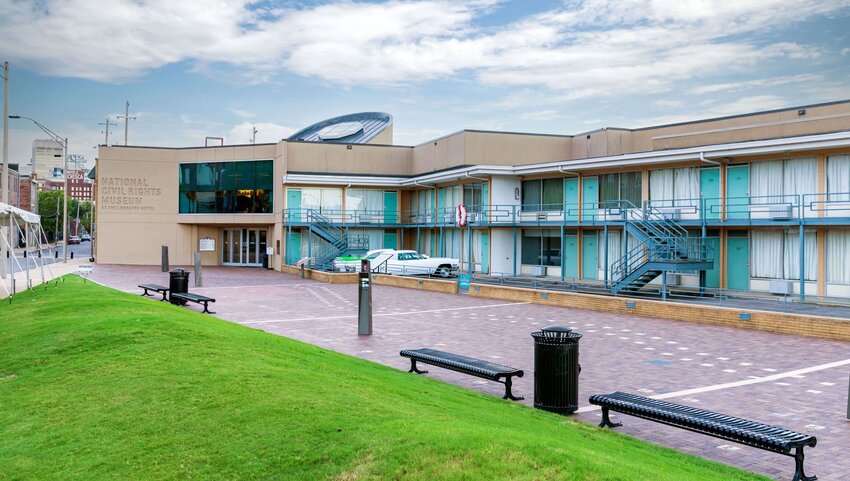 Located at the former Lorraine Motel in Memphis, Tennessee, the National Civil Rights Museum is an expertly curated encapsulation of the ever-present struggle for racial equality. The museum is situated adjacent to the site where Dr. Martin Luther King Jr. spent his final hours before his tragic assassination on April 4, 1968, and his Room 306 has been perfectly preserved by the institution. Featuring pristinely made beds, a food tray, and a partially smoked cigarette, this hotel room offers a glimpse into one of the most consequential days of the civil rights movement. Furthermore, the museum itself showcases over 260 artifacts and permanent exhibits about topics including slavery in America, student sit-ins, and the Montgomery Bus Boycott. Those visiting Memphis should carve out some time to explore this educational and unparalleled look at the Black experience throughout American history.
Martin Luther King Jr. Memorial - Washington, D.C.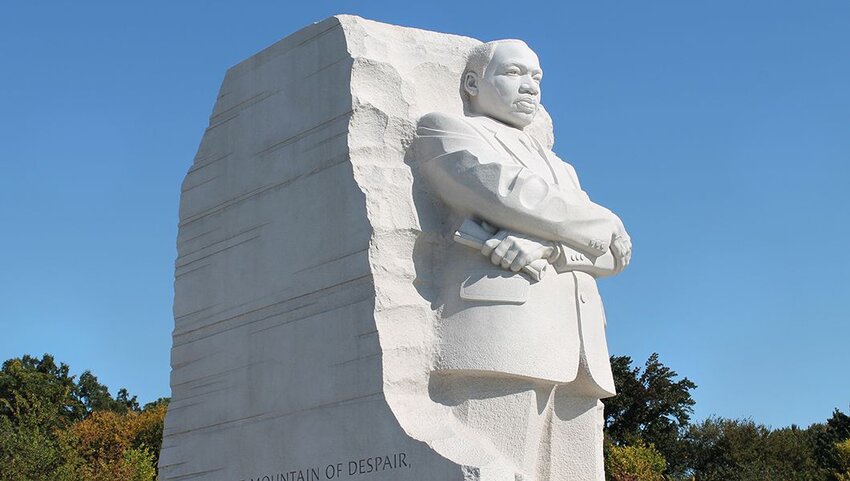 The Martin Luther King Jr. Memorial in the nation's capital is highlighted by the Stone of Hope, a 30-foot-tall carving of the great civil rights leader that was designed by sculptor Lei Yixin. Surrounding the statue sits a 450-foot-long crescent-shaped wall which is emblazoned with 14 of King's most memorable quotes, including, "We shall overcome because the arc of the moral universe is long, but it bends toward justice." The memorial — which was unveiled in 2011 after 15 years of planning and construction — is notable for being the first monument on D.C.'s National Mall in honor of an African American. The statue is strategically located between the Lincoln and Jefferson Memorials — that placement evokes memories of when King stood on the steps of the Lincoln Memorial for his "I Have a Dream" speech, in which he invoked the promises of equality made in the Declaration of Independence, a document penned by Thomas Jefferson.
Harriet Tubman Byway - Maryland and Delaware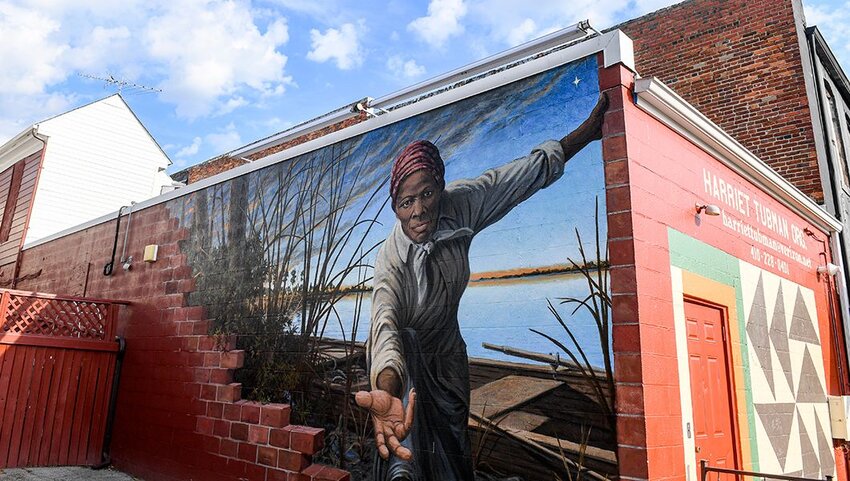 The Harriet Tubman Byway is a 223-mile-long driving tour extending through the eastern shores of Maryland and Delaware before culminating in Philadelphia. The byway features 45 designated sites along its route, where visitors can learn more about Tubman and the Underground Railroad. Among the highlights is the Harriet Tubman Underground Railroad Visitor Center in Church Creek, Maryland which opened in 2017. Other notable stops include the Corbit-Sharp House, where Quaker abolitionists aided in freeing slaves, and the Stanley Institute Museum, which is one of the oldest extant school houses built to serve the Black community after the Civil War. Having just recently passed 200 years since Tubman's birth, there's no better time than the present to visit and learn more about her incredible life and legacy.
Negro Leagues Baseball Museum - Kansas City, MO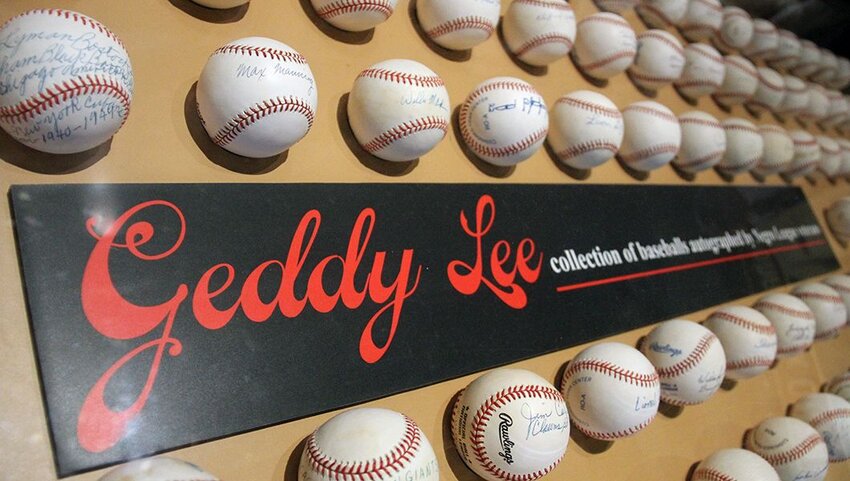 Whether you love baseball or not, the Negro Leagues Baseball Museum in Kansas City, Missouri, is an incredible institution that educates visitors on the sport's important role in the fight for civil rights. Professional baseball was initially a segregated game, and the Negro National League was founded in 1920 to showcase baseball's most talented African American players. Hall of Famers such as Jackie Robinson, Hank Aaron, and Satchel Paige were among the many who played part of their careers in the Negro Leagues. Founded as a one-room office space in 1991, the museum has since expanded into a 10,000 square-foot exhibit. Some highlights include 10 life-sized bronze sculptures of Negro League legends, an educational film narrated by James Earl Jones, and lockers featuring artifacts from this monumental period in baseball history.
Mammoth Cave National Park - Kentucky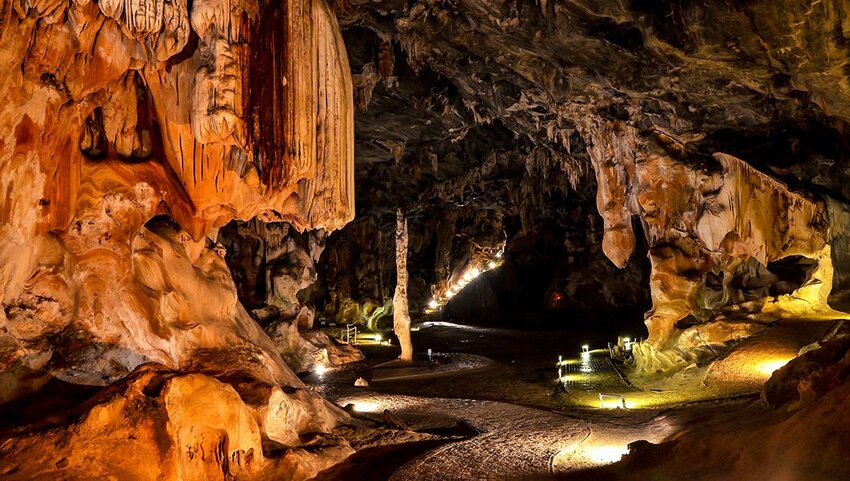 Mammoth Cave National Park in Kentucky holds a unique place on this list, as this naturally-formed wonder wasn't initially established as a means of honoring Black history. Even still, this UNESCO World Heritage Site would not have been uncovered if not for Stephen Bishop, a once enslaved tour guide and spelunker. Bishop helped discover and map out a significant portion of the 412 miles of underground passageways that make this the longest cave system in the world, routes that wouldn't be rediscovered until the advent of modern equipment many decades later. Bishop was brought to the region in 1838, and braved cracks, fissures, rubble, and even "bottomless pits" during his explorations. Bishop himself became as famous as the caves, and visitors would request him as their guide before his eventual emancipation in 1856. Bishop's legacy continues to be taught today, as park rangers wax poetic about his indelible impact during cave tours. Visitors can also pay their respects to Bishop at his gravesite — located in the Old Guides Cemetery on park grounds — with a headstone commemorating his role as the "First Guide & Explorer of the Mammoth Cave."
The Rosa Parks Bus - Dearborn, MI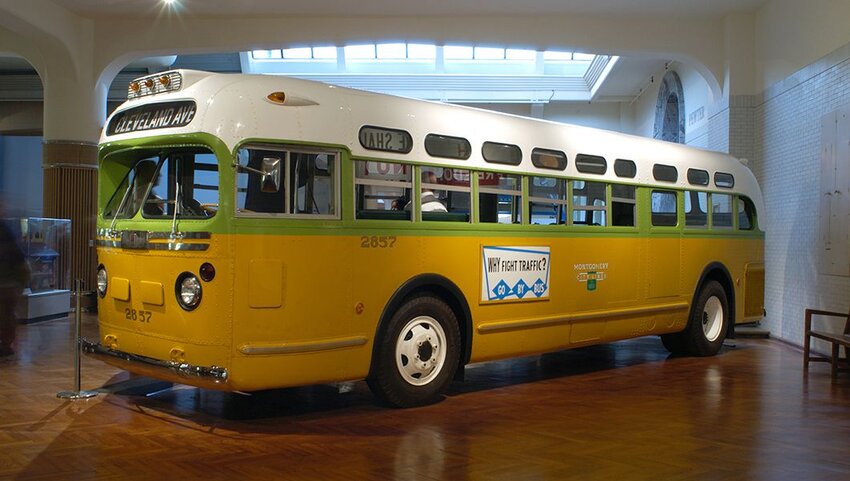 Located within the larger Henry Ford Museum in Dearborn, Michigan, sits one of the most consequential artifacts of the civil rights movement: the Montgomery city bus on which Rosa Parks refused to give up her seat. Parks took her stand on December 1, 1955, but it wouldn't be until nearly five decades later that the bus would go on display for all to see. The bus had been retired by the city in the 1970s, and purchased by a man named Roy H. Summerford for the purpose of storing lumber and tools. After years spent rusting away in a field, the Henry Ford Museum purchased the bus in 2001 and restored the vehicle to its original form. The bus was unveiled on February 1, 2003 as part of the museum's "Celebrate Black History" exhibit. It now sees countless visitors annually, including former President Obama, who sat aboard the vehicle and contemplated its deep history during a 2012 visit.
Monroe Elementary School - Topeka, KS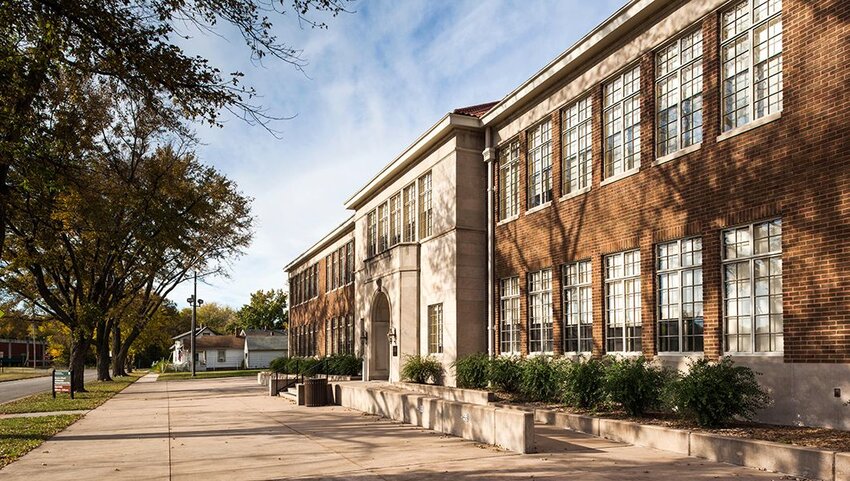 Monroe Elementary School was once a segregated educational institution in the city of Topeka. In 1954, however, it played a key role in one of the most pivotal decisions ever rendered by the U.S. Supreme Court: Brown v. Board of Education. In a case brought forth by families of students at the school, the decision struck down the "separate by equal" clause and led to integration at public schools. The elementary school now allows visitors to walk the halls and imagine life in such adverse conditions, as some of the school's classrooms have been perfectly preserved to help educate and enlighten tourists about the past. In 2022, President Biden expanded the historic site to add several additional educational institutions in the region that played a key role in public school integration, making this site a must-see for those curious about civil rights.
Woolworth Building - Greensboro, NC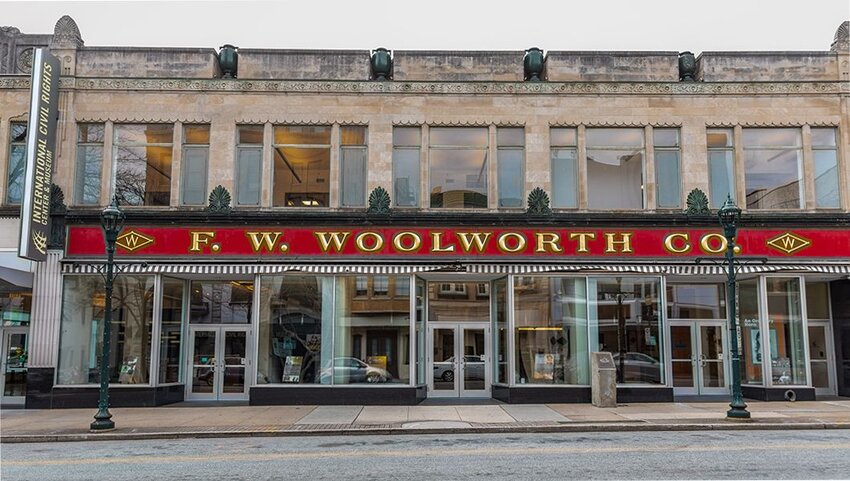 The Woolworth Building in Greensboro, North Carolina, was the site of a nonviolent protest in 1960, where a group of young African American students known as the Greensboro Four staged a sit-in at a lunch counter in the department store. The location has since been restored and turned into the International Civil Rights Center & Museum. It's here that you can explore exhibits including a completely refurbished lunch counter designed to accurately reflect the original store's footprint, plus 35,000 square feet of additional artifacts and interactive exhibits chronicling Black history.