The U.S. is chock full of awe-inspiring views, from dizzying mountain vistas to rugged coastlines, and breathtaking landscapes. But often the most-discussed views come at great physical cost — read arduous treks through isolated wilderness. There are, however, numerous trails that prove you don't have to climb a mountain to earn this stunning scenery. Here are eight easy hikes with incredible views in the U.S.
Glacier Point Hike - Yosemite National Park, CA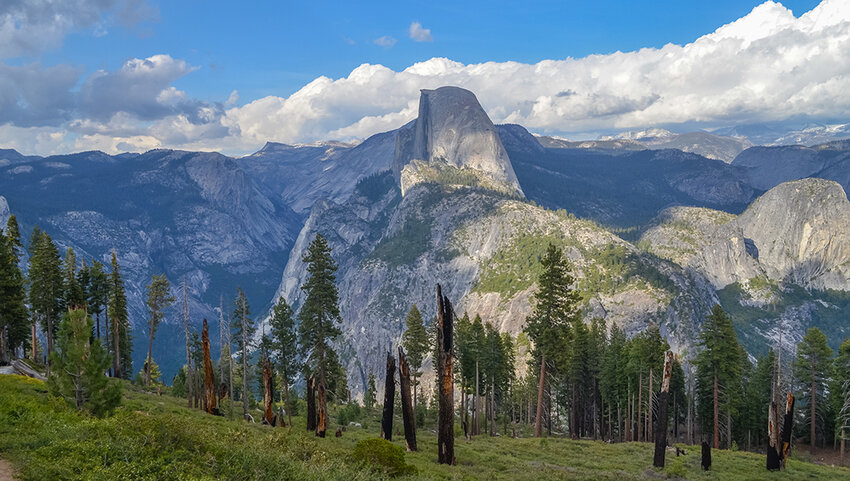 The Glacier Point Hike in Yosemite National Park is one of the best bang-for-your-buck hikes in America. A simple one-mile round trip earns you unprecedented views of some of Yosemite's most beautiful natural features including the iconic Half Dome and Vernal Falls. Admire these thrilling views from your perch, safely along the trail, despite the hair-raising drop to the valley below. Note that the road to access this trail is only open in summer, depending on the previous winter's snowpack, and might require some pre-trip planning.
Empire Bluff Trail - Sleeping Bear Dunes National Lakeshore, MI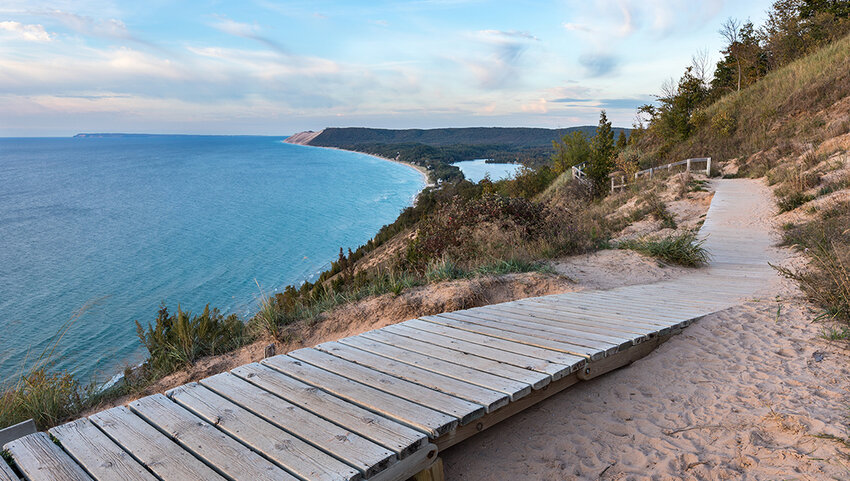 Snaking its way along Lake Michigan, the Empire Bluff Trail gives hikers a bird's eye view of the turquoise water, all without having to slog up and down the gargantuan dunes nearby. Aside from a few brief, steep sections, this hike is fairly easy to complete and features multiple benches for a trailside rest. Admire the pristine wilderness of the Sleeping Bear Dunes National Lakeshore and panoramic views of Michigan's rocky coast at the trail's finale. Those who are looking for a challenge can explore the mammoth Sleeping Bear Dunes themselves, only a fifteen-minute drive away.
Canyon Overlook Hike Trail - Zion National Park, UT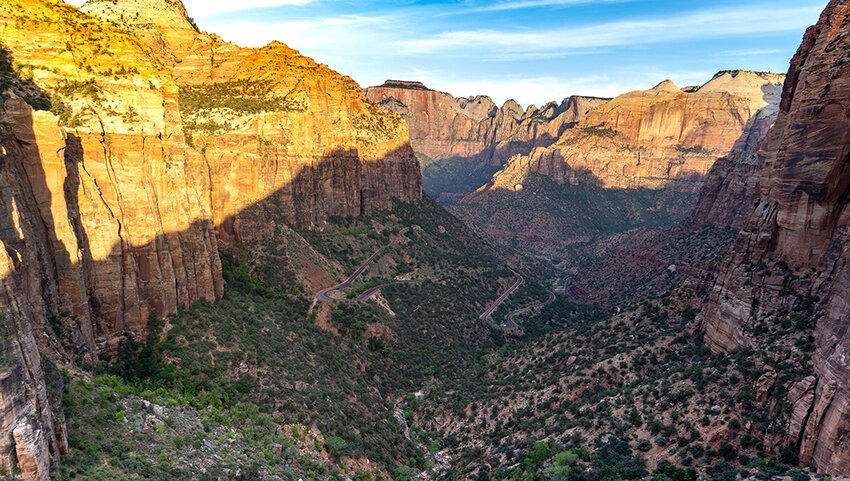 Although it's just a short, one-mile hike, the Canyon Overlook Trail gives trekkers a taste of Zion's stunning beauty. Jagged red rock, precarious cliff faces, and undulating canyons combine to bring a picturesque medley that justifies Zion's status as one of the most visited and cherished national parks in the U.S. The trail's endpoint, as the name suggests, is a panoramic overlook of Zion Canyon, cutting its way through the rugged terrain.
Valley View Overlook Trail - Saguaro National Park, AZ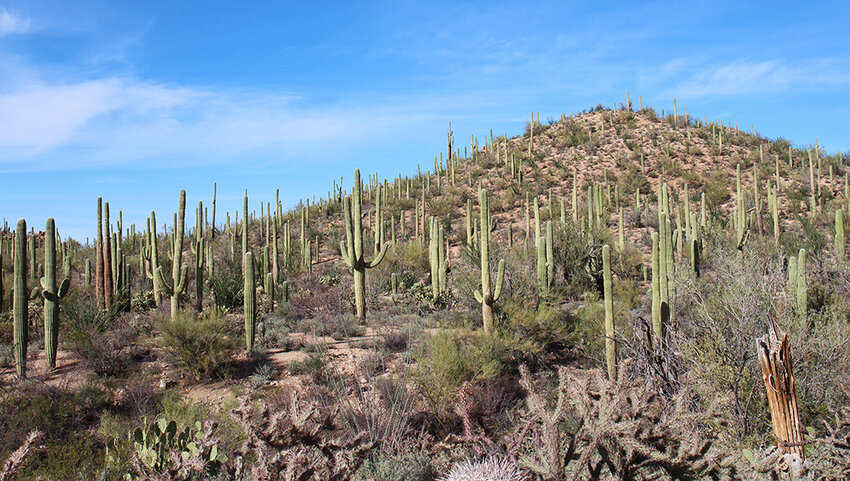 Visitors to Saguaro National Park can't miss the towering cacti that lend the park its name. This short, half-mile trail gives visitors the grand tour of these soaring plants, and is a happy introduction to their arid habitat. The Valley View Overlook Trail eventually leads to sweeping views of the Sonoran Desert and hundreds of saguaros in the valley below. Look closely as you walk through these botanical giants and you might see one of a dozen different creatures that call them home from Gila woodpeckers to elf owls. If you're visiting in the heat of summer, be sure to start this hike early or late in the day to avoid the scorching midday heat, and bring plenty of water and sunscreen.
Point Dume Cove Trail - Malibu, CA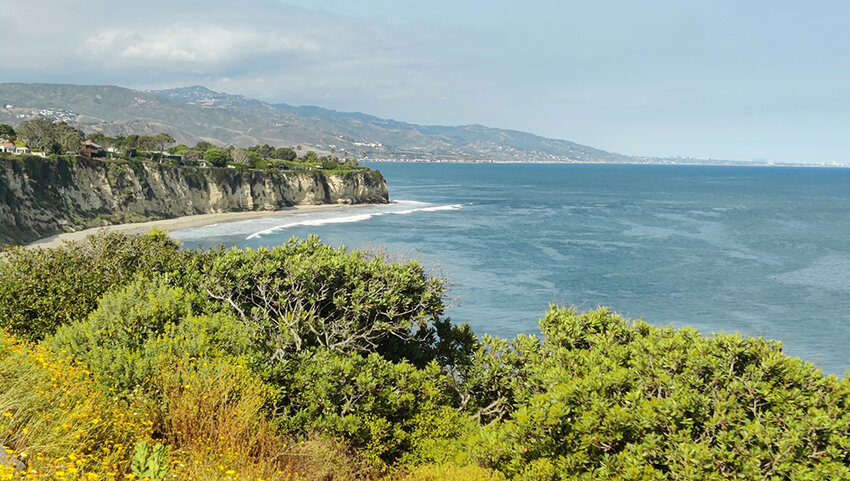 Love the iconic views of California's Route 1 Highway? Look no further than Point Dume Cove Trail which provides sweeping coastal views of Santa Monica Bay's northern edge. The trail itself is slightly uphill but mostly winds through rolling terrain leading to the Pacific Ocean. This hike is just the beginning of a neverending list of the beautiful trails, beaches, and waterfalls inside Santa Monica Mountains National Recreation Area. If you're still looking to get in your steps after the hike, head to Escondido Falls, only a three-mile, easy hike located just down the road from Point Dume.
Double Arch Trail - Arches National Park, UT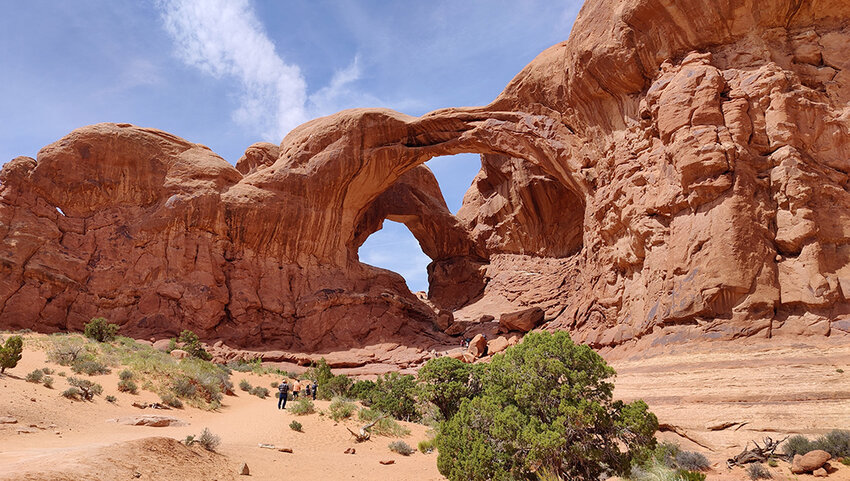 The Double Arch Trail is one of the best hikes in Arches National Park and, considering it clocks in at a mere 0.6 miles, one of the easiest to complete. Walk the gently winding trail through terracotta cliffs and soft sand, to reach this veritable cathedral of arches. Hikers who start the trail at either sunrise or sunset will be rewarded with solitude and golden hour light that illuminates the red rock in a multitude of different colors.
Grand Prismatic Overlook Trail - Yellowstone National Park, WY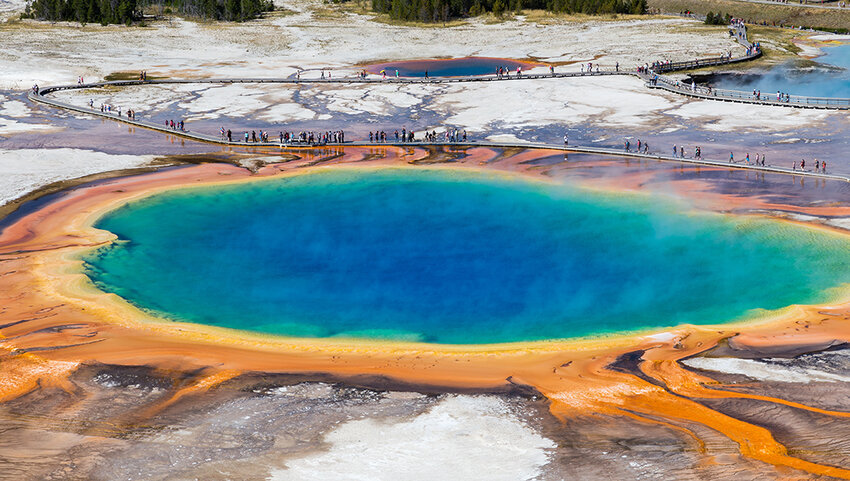 The Grand Prismatic Spring is one of America's most stunning natural wonders. As the largest spring in the U.S., this is also one of the most impressive of Yellowstone's iconic geothermal features. The Grand Prismatic Overlook Trail gives hikers an aerial perspective of the gargantuan hot pot and a better look at its kaleidoscope of colors, the result of microbes and sunlight. Follow the boardwalk through the steam and around the spring to find the overlook trail, which is slightly uphill, to gain an aerial view. Be exceedingly careful on this trail as a slip or fall could prove incredibly dangerous.
Max Patch Trail - Asheville, NC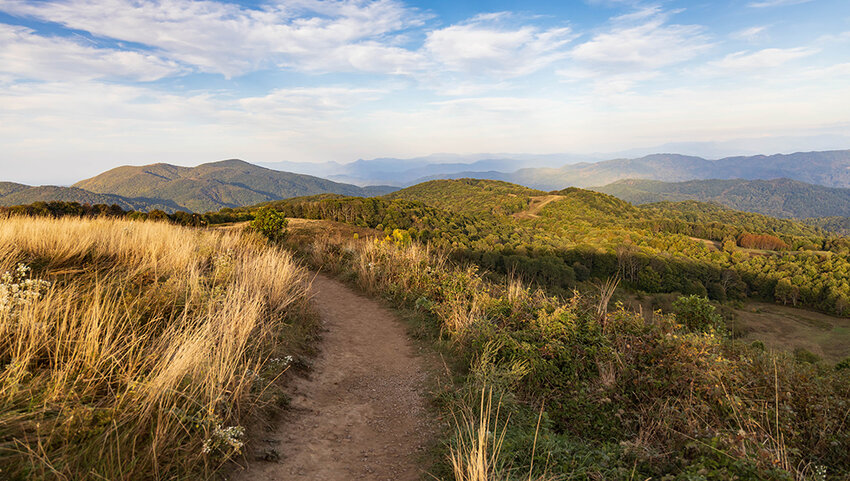 The Appalachian Mountains are known for their unique balds, a distinctive term used to describe the treeless peak of some of this ancient range's highest points. Max Patch is one of the most scenic of these unique geological features and a slightly graded hike. Only a mile and a half loop, the finish of the Max Patch Trail offers staggering views of rolling hills and flame azaleas come June. Only a little over an hour away from Asheville, NC, the Max Patch trail is a great outdoor adventure for those who are paying a visit to one of America's craft beer capitals.