There's nothing sweeter than spending a vacation down south. The Southern states are home to some of the best cities to listen to live music, eat a hearty meal, learn about American history, get pumped about sports, and feel welcome. It's easy to spend some extended time in cities like Nashville, Atlanta, Charleston, New Orleans, Asheville, or Savannah, but don't forget about these eight Southern cities that have just as much charm.
Marietta, Georgia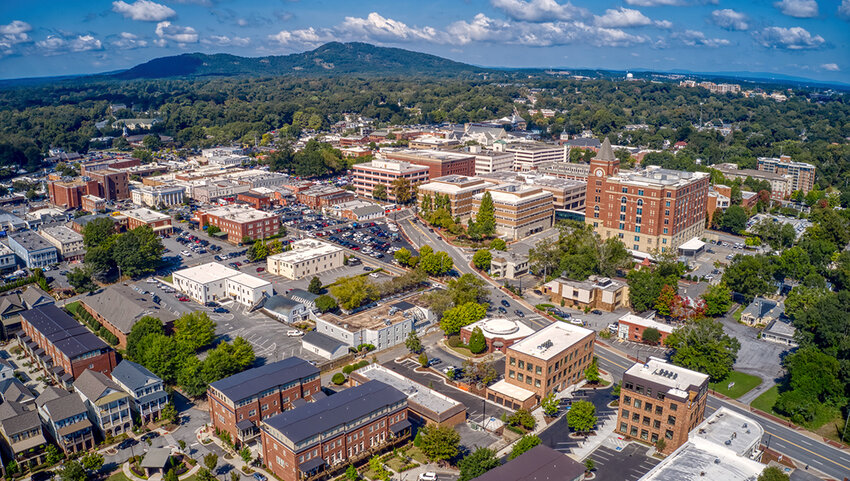 Only a 30-minute drive from Atlanta, the city of Marietta often gets overlooked by people headed to the Georgia Aquarium or the World of Coca-Cola. With a charming town square, Marietta is rich with history — American literature lovers can see book and movie memorabilia, including original costumes, at the Gone With the Wind Museum and history buffs can learn more about the Civil War at nearby Kennesaw Mountain National Battlefield Park. Later, you can treat yourself to a burger and shake from Marietta Diner (which was featured on Food Network's Diners, Drive-Ins, and Dives) and an ice-cold beer from Red Hare Brewing Company before catching a flick at the historic Strand Theatre.
Wilmington, North Carolina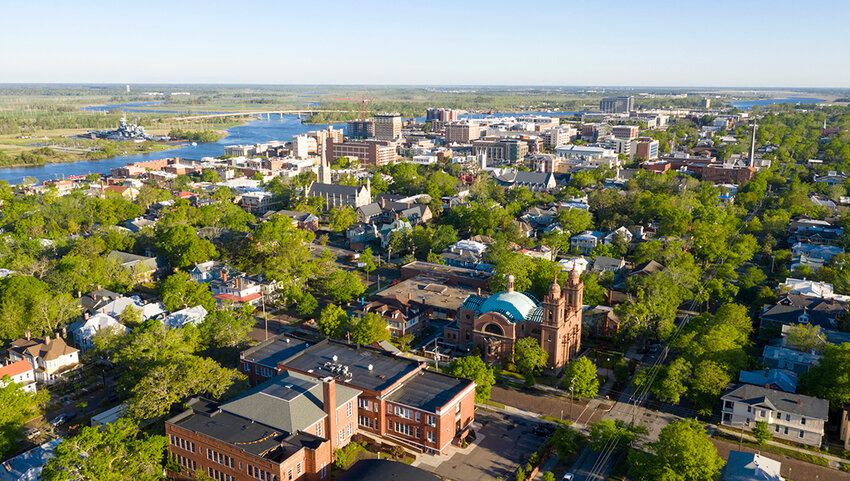 If you're dreaming of taking in a dip in the calmer waters of the Outer Banks of North Carolina, make sure you spend time in the port city of Wilmington. The historic Riverwalk winds nearly two miles around the Cape Fear River and is home to many boutiques, art galleries, cafés, seafood restaurants, and bars. The city also boasts the Atlantic's oldest pier, Kure Beach Fishing Pier. You'll also see many horse-drawn carriages and old Victorian homes — making the city reminiscent of Charleston or Savannah but with less crowds. In the summer, from Memorial Day to Labor Day weekend, don't miss the rides and other amusement attractions at the Carolina Beach Boardwalk Amusement Park.
Greenville, South Carolina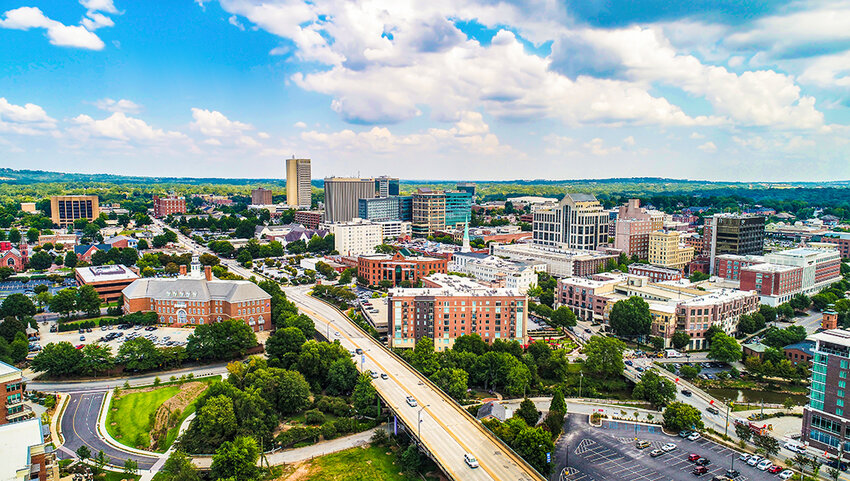 Greenville has been getting some buzz lately, but not nearly enough. It's impossible to have a bad time in this smaller South Carolinia city. Set in the beautiful Blue Ridge Mountains, the area features a suspension bridge walkway past a waterfall, several notable art museums, a literal underground coffee shop, an outdoor ampitheater for concerts, breweries, and so much more. Many young people hailing from nearby Clemson University call the city home, so the nightlife is never dull.
Fairhope, Alabama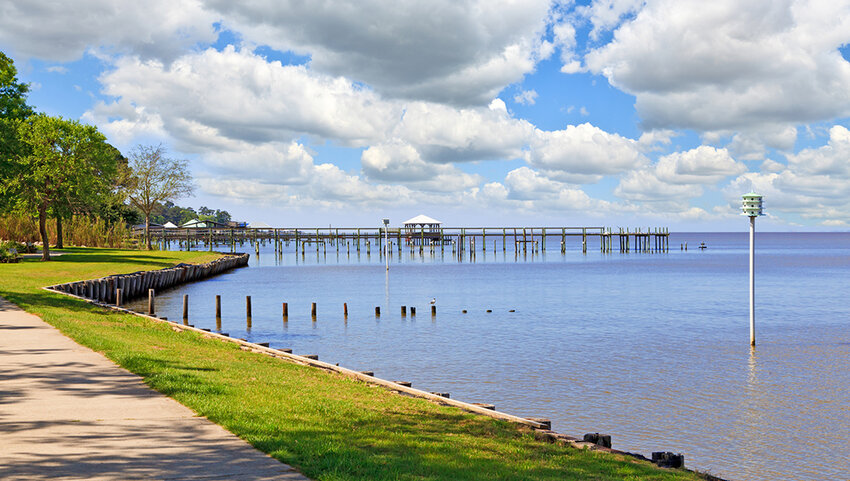 The Gulf Coast city of Fairhope has breathtaking views of Mobile Bay, but you've probably never heard of this underrated city in Alabama. No trip down South would be complete without indulging in a hearty homestyle breakfast and wandering through an antique store, so make sure you head to Panini Pete's for a flaky beignet and Copper Room Antiques to peruse for vintage treasures. The Mobile-Tensaw Delta is only a 30-minute drive from Fairhope and is one of the most diverse ecosystems in the country. Visitors can experience the natural beauty firsthand by canoeing or paddleboarding through the delta along the Bartram Canoe Trail.
Ellijay, Georgia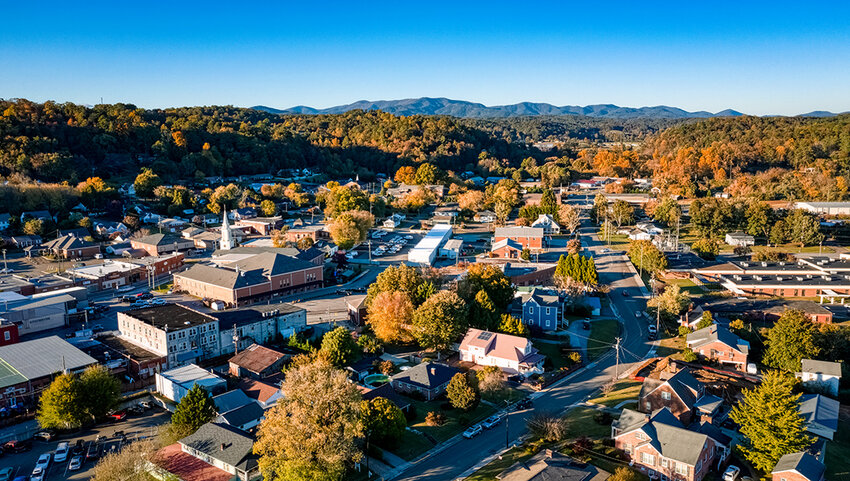 Nicknamed the "Apple Capital of Georgia," Ellijay is especially lively in the summer when visitors cool off in Carters Lake. Come October, the city transforms when it hosts the annual Georgia Apple Festival. Welcoming visitors with hiking trails through the Blue Ridge Mountains, farmstands selling local produce, wineries, a historic downtown, and cabin rentals aplenty, Ellijay is a stunning place to access the great outdoors and get a little rest and relaxation with friends and family.
Lafayette, Louisiana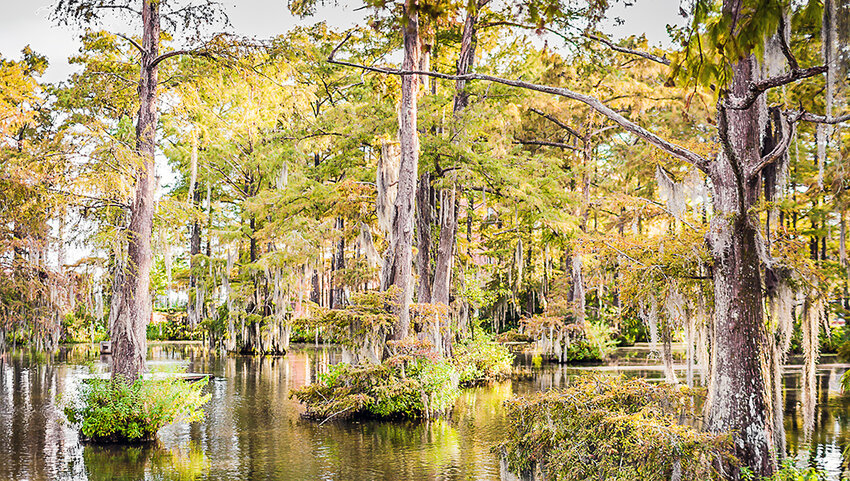 Considered the heart of Louisiana's Creole and Cajun Country, Lafayette is home to a melting pot of cultures — boasting lively nightlife, history and art museums, and arguably some of the best food in America (be sure to try crawfish étouffée, jambalaya, and gumbo with andouille sausage). You can sample the best of Cajun cuisine from select restaurants on an official Cajun Food Tour of the city, and learn about the French-speaking Acadian people from Canada who settled in Louisiana in the 1700s and formed Cajun culture at the Jean Lafitte Acadian Cultural Center and LARC's Acadian Village. The city is also a great base for taking boat tours through the Atchafalaya Basin, the largest wetland and swamp in the United States.
Raleigh, North Carolina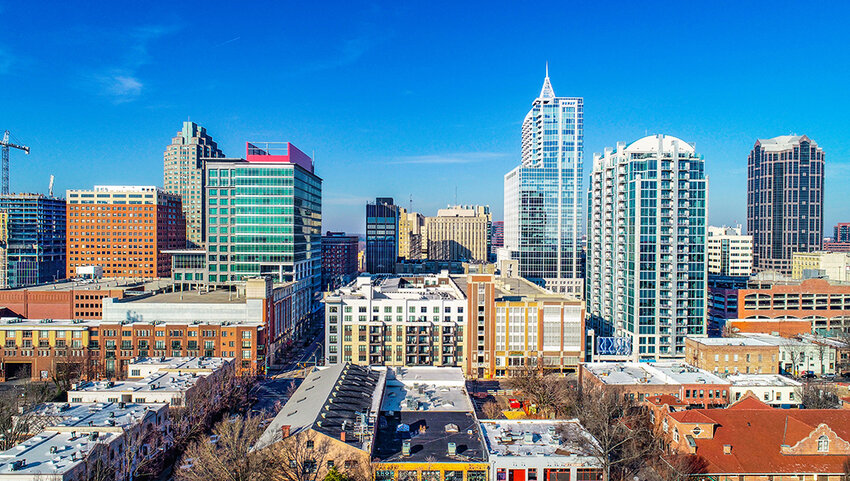 Many people miss Raleigh in favor of Charlotte or Asheville, but this North Carolina city has just as much to offer and then some. For starters, the city has an official Beer Trail with over 30 participating breweries that will stamp your passport so you can earn prizes. You'll also fine one of the oldest operating amusement parks in the world here, Pullen Park. Museums are also a must — the North Carolina metropolis boasts the North Carolina Museum of Art and the North Carolina Museum of Natural Sciences. Raleigh is also home to North Carolina State University, which means the city is a lively tailgating scene come fall. However, visitors can kick back at two spacious food halls, Morgan Street Food Hall and Transfer Co. Food Hall, year-round.
Johnson City, Tennessee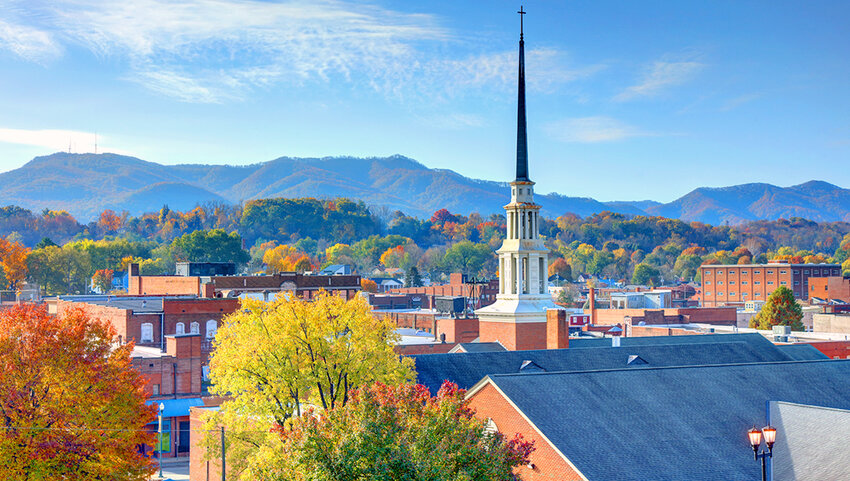 Whether you prefer the version by Darius Rucker or the one by Old Crow Medicine Show, you might remember the reference to good old Johnson City, Tennessee, in the classic song "Wagon Wheel." The Southern city nestled in the Appalachian Mountains rose in popularity when it earned the nickname "Little Chicago" for its speakeasies and secret alleyways used for smuggling alcohol during Prohibition. Its Roaring 20s history is still evident today, with many hole-in-the-wall establishments like Capone's, a pub with live music inspired by the famous mobster who is believed to have frequented the area. Celebrate the city's past at the Little Chicago Arts and Music Festival. When you've had enough fun exploring downtown, put on your hiking shoes. Johnson City is also just as outdoorsy as Asheville — it's home to natural wonders such as the Appalachian Caverns, Boone Lake, Blue Hole Falls, and Davy Crocket Birthplace State Park — to name just a few.