Do you consider yourself a daredevil? A lover of heart-pumping adrenaline and out-of-this-world thrills? No matter how brave you think you are, we'll bet at least one of these eight places will give you the chills. Take a look.
Coiling Dragon Cliff Skywalk, China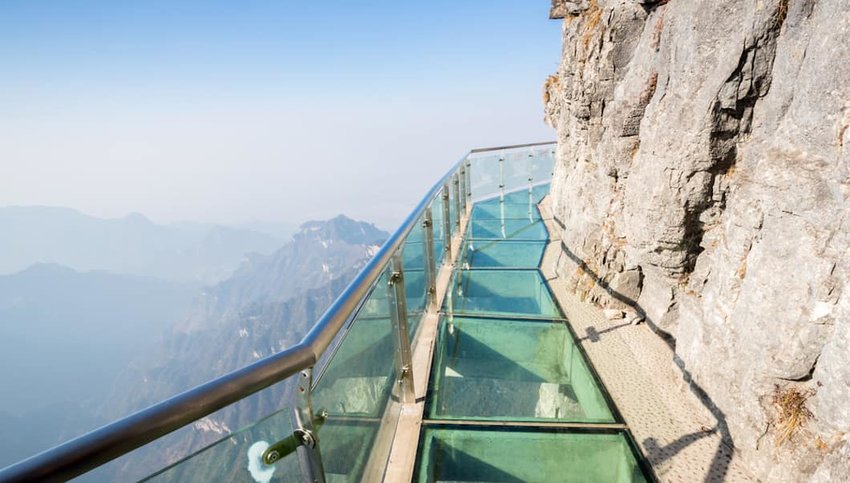 Scared of heights? Stay far away from this glass walkway. The Coiling Dragon Cliff Skywalk (its name literally translates to "Avenue to the Sky") hugs a cliff 4,600 feet in the air. Located on Tianmen Mountain, the glass skywalk is 330 feet long and is one of three similar walkways in the area. If you can get over the rush of adrenaline that comes with walking over glass, you might just be able to catch the best selfie of your life.
North Yungas Road, Bolivia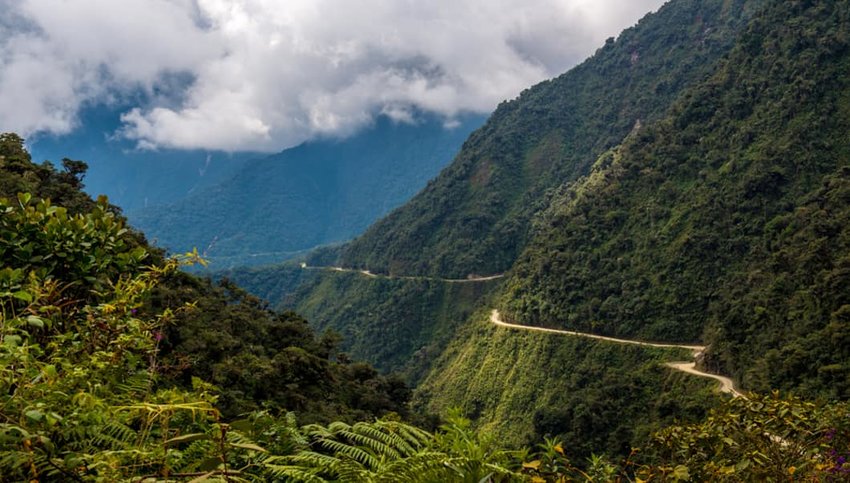 Anything that's called "Death Road" is sure to terrify. The North Yungas Road is known as the world's most dangerous road and is responsible for hundreds of fatalities every year. The 10-foot-wide road runs from La Paz to Coroico and doesn't have guardrails in many areas. The hairpin road winds up 15,260 feet and then drop back down to 3,900 feet as you arrive in Coroico. The North Yungas Road is a draw for adrenaline junkies and attracts cyclists who dodge buses and trucks to ride this thrilling road.
Mt. Huashan, China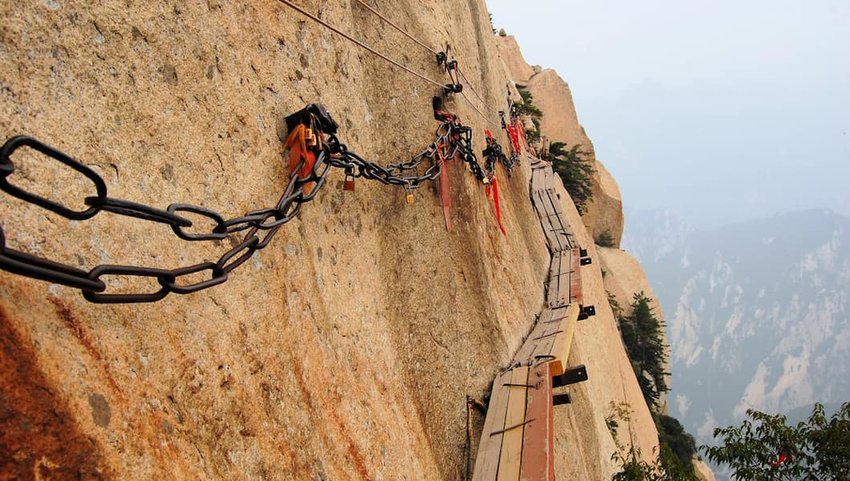 China sure loves its cliffside walkways. The path up Mt. Huashan is one of the world's most dangerous hikes. Located in Huayin City, the mountain has five peaks that include such dizzying features as the Thousand-Foot Precipice, Hundred-Foot Crevice and Black Dragon Ridge. If the crags of the mountain are too scary for you, there's a cable car you can ride to the top. But where's the adventure in that?
Mt. Everest, Nepal/China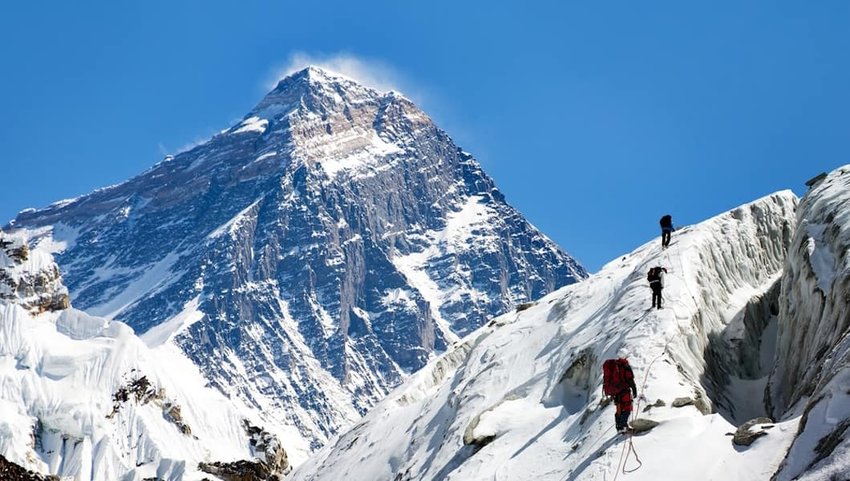 As if climbing Mt. Everest wasn't enough of an adventure, you can also skydive over the mountain. Jump from a helicopter, free-fall in front of the jagged Himalayan peaks and join the international record books. Climbing Mt. Everest is a bucket list item for many daredevils, but skydiving over Mt. Everest might be even scarier.
Caminito del Rey, Spain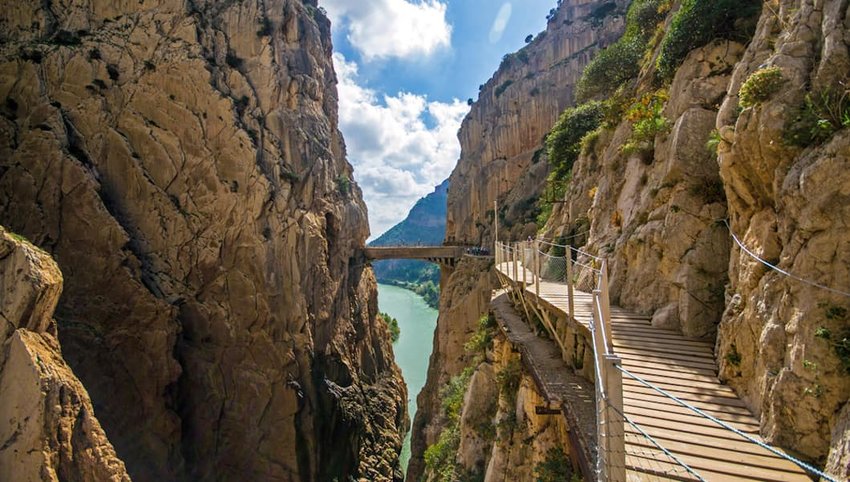 Caminito del Rey, which stands for "the king's little path," is a walkway that stretches across a Malaga, Spain gorge. This royal pathway is over 100 years old and sits 350 feet in the air, hugging cliff walls and crossing the river below. If you're brave enough to attempt the dizzying four-hour hike, you'll be rewarded with beautiful views of diverse landscapes and some serious bragging rights.
Kjerag Mountain, Norway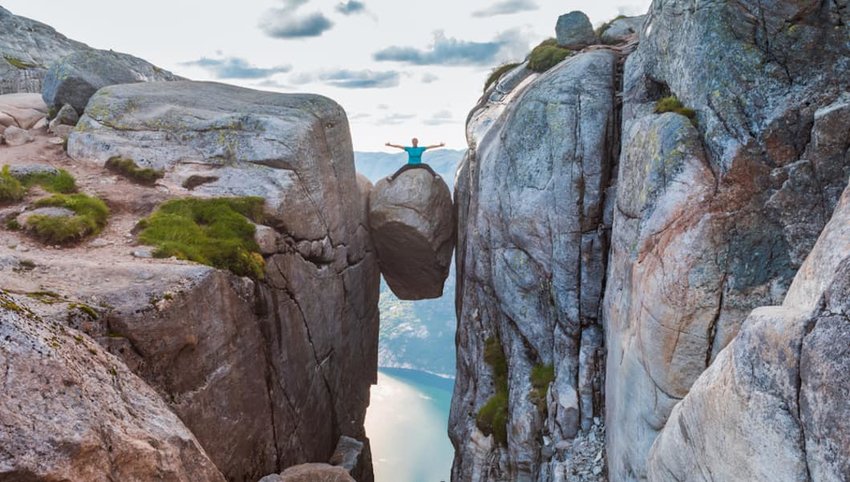 Get stuck between a rock and a hard place at Kjerag Mountain. Located in Lysefjord, Norway, this enormous boulder sits 3,556 feet above sea level, stuck in a crevasse of the mountain. The spot is called Kjeragbolten and sees more hiking traffic than you might expect as visitors attempt to catch a stellar picture. BASE jumping, a sport so dangerous that it's illegal in many places, is also popular at Kjerag if you haven't had enough.
Grand Canyon Skywalk, United States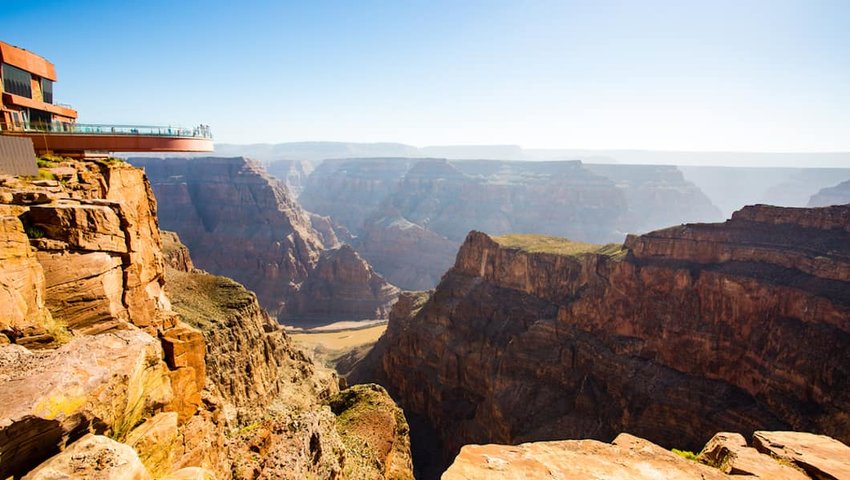 The skywalk at the Grand Canyon juts out 70 feet from the west rim, offering spectacular views for those brave enough to cross the glass platform. It's managed by the Hualapai Tribe and was first opened in 2007. As you walk on the glass platform, you're looking down 4,000 feet to the canyon below.
Devil's Eye Cave, United States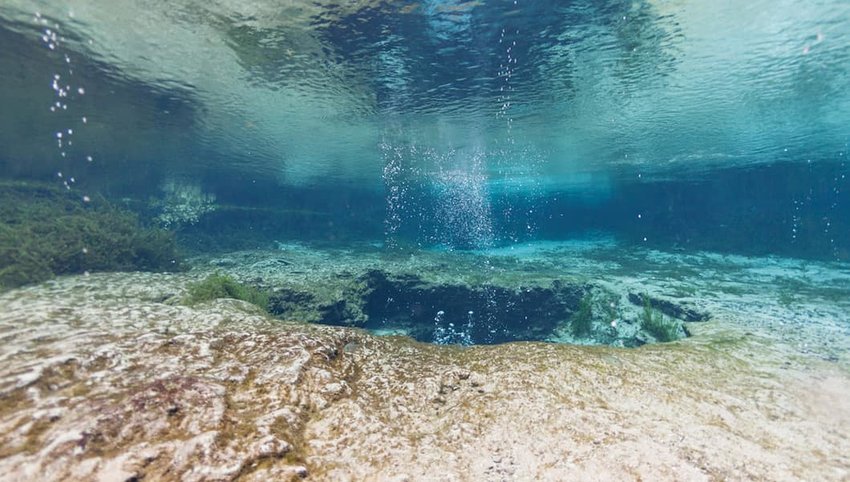 The Devil's Eye Cave system in Florida includes over 30,000 feet of mapped passageways for diving plus many other underwater areas that have yet to be explored. The main cave opens up into a large Junction Room and then branches off into many different tunnels. Where the Devil Spring meets the Santa Fe River, water surges out of the cave opening. If you're looking for eerie, underwater adventures, this is one place you can't miss.