You know the routine. You wait in line at check-in, another line to get through security, and yet another at the gate. Once on the plane, you patiently wait in the aisle for the person in front of you to squeeze their extra-large carry-on into the overhead bin. Now, it's finally time to wedge yourself into your seat with your knees almost touching the back of the one in front of you. It's not exactly the most pleasant way to spend a few hours, or even worse, a long-haul flight.
While there's nothing you can buy to give you more leg space, other than an upgrade, there are some products that can make even an economy seat feel like first class.
Memory Foam Slippers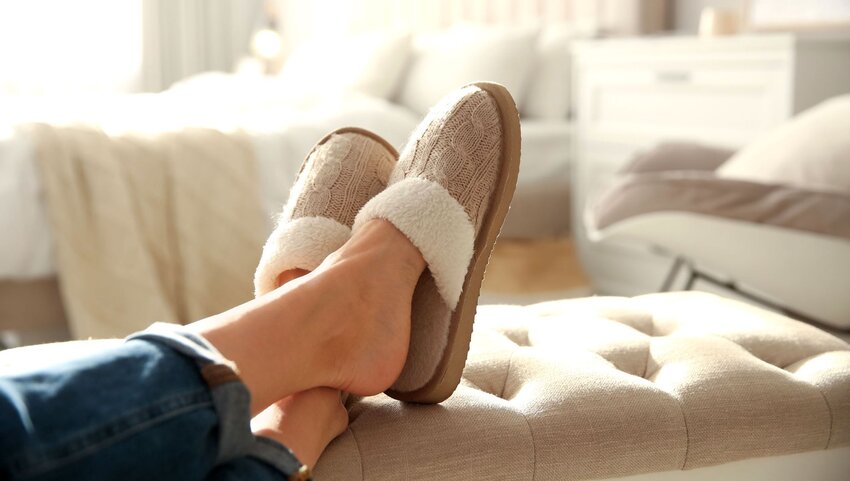 If you're jetting across the Atlantic or anywhere else on an overnight flight, you'll want to take your shoes off for comfort and the possibility of some shuteye. But if you have to get up, putting them back on isn't easy in an economy seat. Instead, bring a pair of comfy slippers that you can put on as soon as you remove your footwear. They'll be much more comfortable, keep your feet warm when the air is blasting, and allow you to move around without going barefoot.
There are some slippers that you can even wear outdoors, at least on a limited basis, like the CIOR Memory Foam Slippers that have a durable rubber sole and a high-quality insole. They're even said to help reduce muscle fatigue, something that can be a big benefit while traveling.
Quality Travel Blanket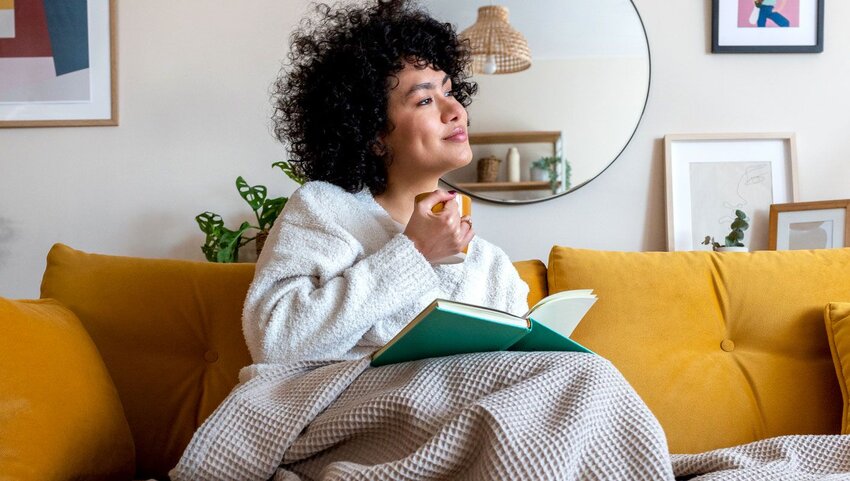 It can get super chilly on a plane and while long-haul flights usually have blankets on board, they're often ridiculously thin. Litume sells a lightweight, warm and incredibly soft blanket that's perfect for plane travel as it's compact enough to fit into a small storage bag, yet it will cover you from head to toe. Plus, it's machine washable and resists stains so if you have an accident with your coffee or wine when turbulence hits, you don't need to stress.
Luxury Travel Pillow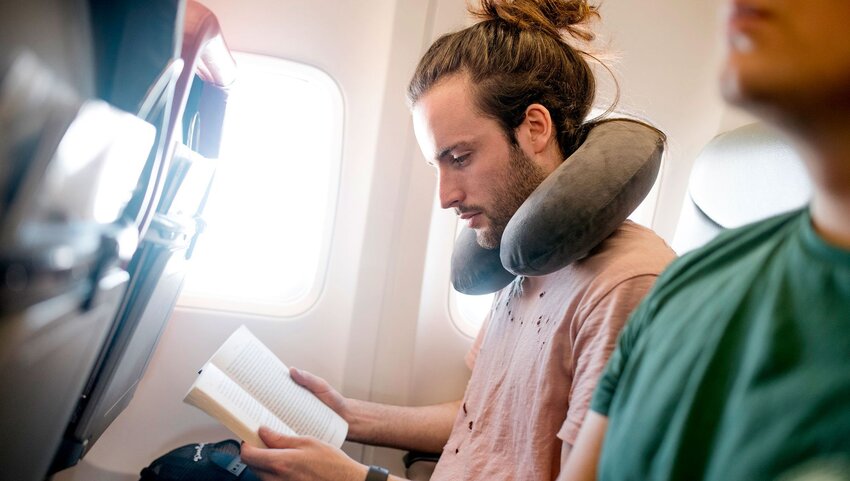 That miniature pillow you get when your flight is long is barely useable and those U-shaped neck pillows everyone seems to bring on board aren't much better. You dutifully place it around your shoulders and just as you start to drift, your head falls left, then right, then forward and left again.
Thankfully Huzi came up with the Infinity Pillow and it's a game changer. It's like a long, thin body pillow that cushions your neck, creating a soft and silky cocoon around your head that prevents it from bobbing without being restrictive.
Fancy Amenities Kit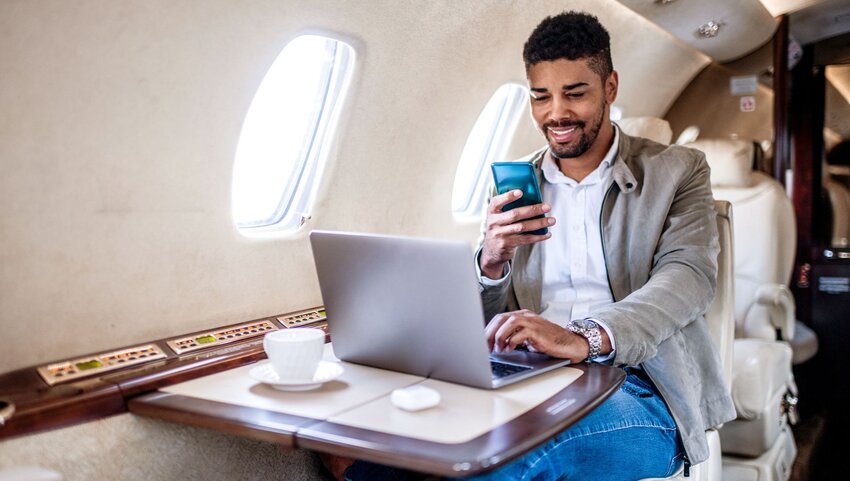 A first-class ticket often grants you a fancy amenities kits, but you'll get zilch in economy. It may not be necessary on a short flight, but they can be a lifesaver on those overnighters. How about making your own? A travel kit that's the size of a typical drinking glass makes it easy to pop into a carryon. This MILATI travel toothbrush kit is ideal as it comes with a toothbrush, two liquid dispenser bottles in a TSA-approved size with a leakproof buckle, a small washcloth and a foldable comb. Perfect for touch-ups in a tiny plane bathroom.
Noise-Canceling Headphones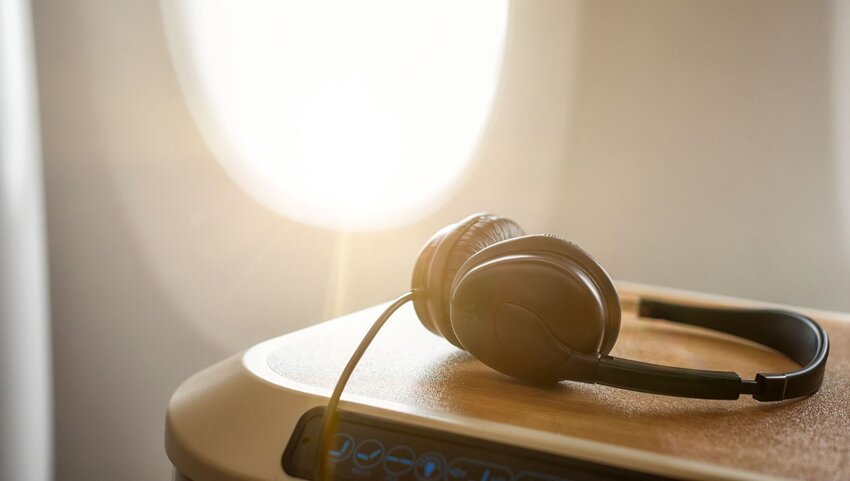 With all of that chatter, carts rolling down the aisle occasionally banging into armrests and the inevitable baby that doesn't want to sleep, it can make getting rest on a plane nearly impossible. Of course, that means jetlag is going to be brutal when you're crossing multiple time zones. The solution is something that will block out all that noise and the Bose QuietComfort 35 Wireless Headphones are sure to do the trick. They're consistently ranked at the top when it comes to noise-canceling headphones on the market and the battery lasts impressively long, up to 20 hours per charge.
A Portable Footrest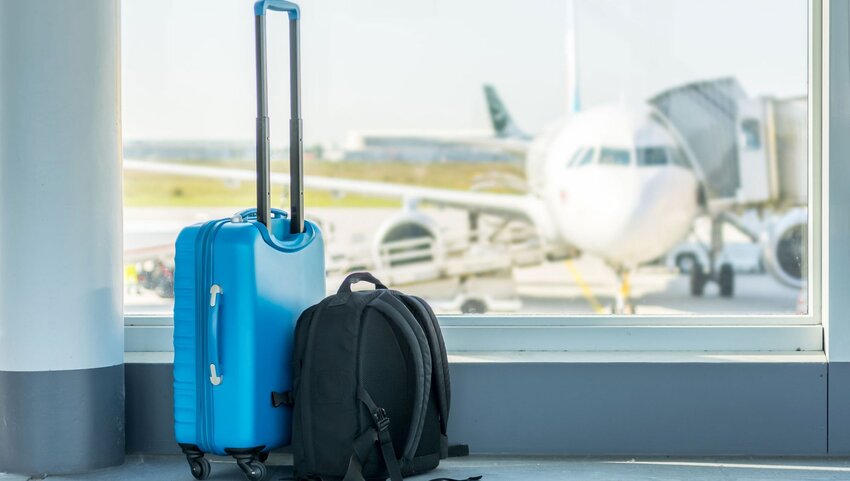 Super light and compact, this portable footrest by BESKAR is a must-have flight accessory for anyone who suffers from leg cramps, lower back pain, aches or stiffness. By putting your feet up, you'll reduce the pressure on them for a more comfortable, pain-free flight. Your seat becomes a luxurious recliner, providing you with the space you need to relax. Plus, it's lightweight and compact making it easy to toss in a backpack or carry-on without taking up too much precious space.
Instant Organic Coffee Sticks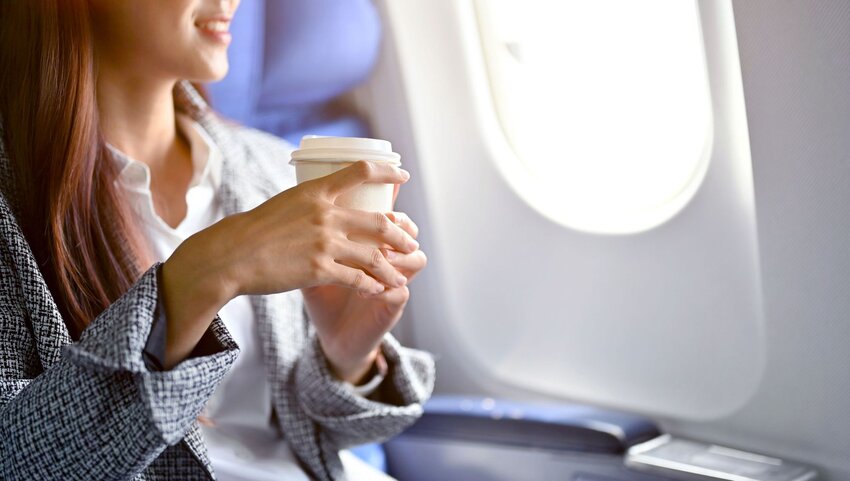 Many of us need our caffeine fix to get through a long day or multiple days of traveling. Unfortunately, those tiny cups that are passed out on the flight usually don't taste that great and won't do much for that energy you need. Mount Hagen came up with organic instant coffee sticks that somehow manage to taste great while being easy to make on your flight. Just toss them into your carryon and instead of asking for coffee, ask for hot water to put together your own, much better, cup of joe.
The Portable Nintendo Switch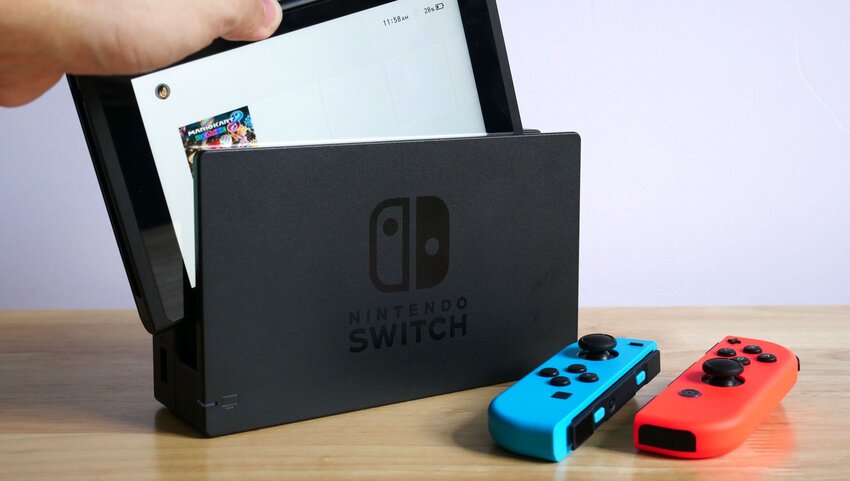 When you aren't trying to sleep and you need something to keep you entertained, bring your own entertainment in case the plane is lacking. If you fly often enough, you know those mini screens on the back of the seats occasionally have glitches and staring at the map watching your plane on the screen, willing it to move faster, can feel like a prison sentence. Nintendo game up with a fabulous solution when it debuted the Nintendo Switch. As it can be used as a handheld gaming device, all you have to do is download content using the airport Wi-Fi before you board (or at home), and you'll be ready for a long flight.
Featured image credit: DaniloAndjus/ iStock