Everyone hates going through airport security and no one likes being held up because someone forgot to take off their shoes. Help make this process go faster by knowing the rules and regulations beforehand. Chances are, you already know basic TSA regulations, so we're going to focus on some lesser-known rules for air travel. With these tips you'll fly through security and make it to your gate with time to spare.
Undeveloped Film Must Be Inspected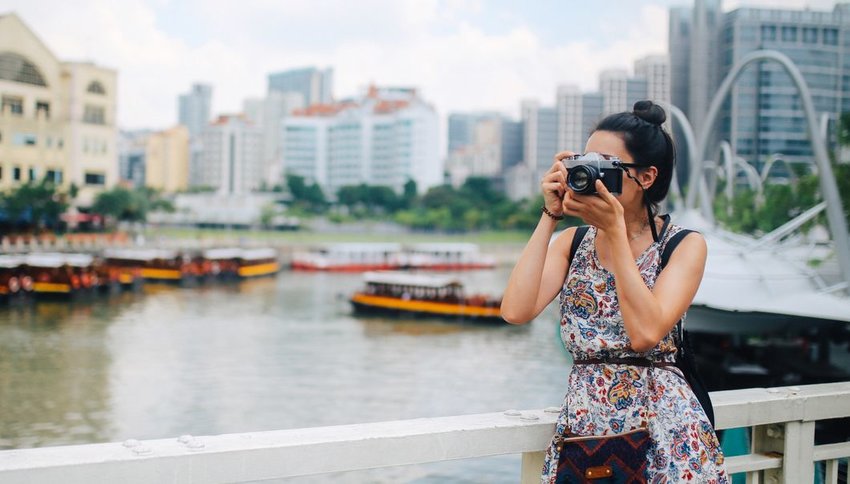 Traditional film cameras have made a huge comeback and you may want to use it to capture your epic vacation. Unfortunately, many travelers have complained about their undeveloped film being ruined during the TSA screening process because officers either opened it or put it through the X-ray machine. To avoid ruining your camera film and losing precious shots, request a physical inspection of the film at the beginning of the screening process. Notify a nearby officer at the security checkpoint (before your bags go on the belt) and they can assist you.
Solid Foods Are Permitted in Carry-Ons
Heading home from vacation with your favorite cookies or a special snack? No problem. The TSA permits solid food in carry-on bags. The administration does state that any non-solid foods must be put in a sealed container and then into a quart-sized bag to follow the liquid requirements. The rules for food in carry-ons have relaxed over the years and now you can bring almost any type of non-perishable food with you. For details on amounts and restrictions, visit the food section on the TSA's website.
Eating Utensils Are Permitted in Carry-Ons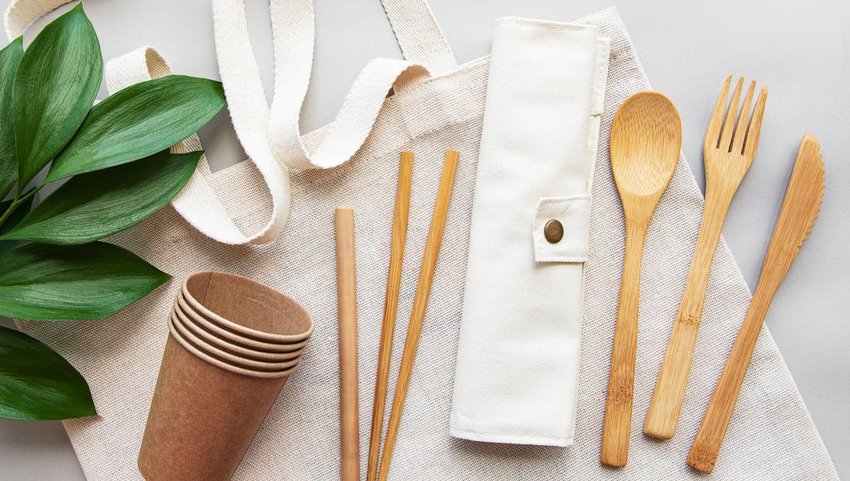 Thanks to the Go Green movement, many people are opting for reusable eating utensils rather than plastic forks, knives, and spoons. Don't worry about taking your travel-friendly utensils with you in your carry-on for hassle-free dining: the TSA permits round-bladed butter knives and forks on the plane. Staying eco-friendly during your flight has never been easier.
Medications and Prescriptions Are Allowed
Have you ever packed your medication and wondered if you needed to pack it in the original bottle? The TSA understands and has made rules specific to bringing medications onboard. You can pack as much as you need in your checked or carry-on luggage as long as it goes through proper screening. For a liquid medication, separate it into a bottle of 3.4 ounces and notify an officer at the checkpoint of your liquid prescription. It's important to note that some states have laws requiring prescription labels on medication, so make sure to check before traveling.
Creams and Lotions Are Considered Liquids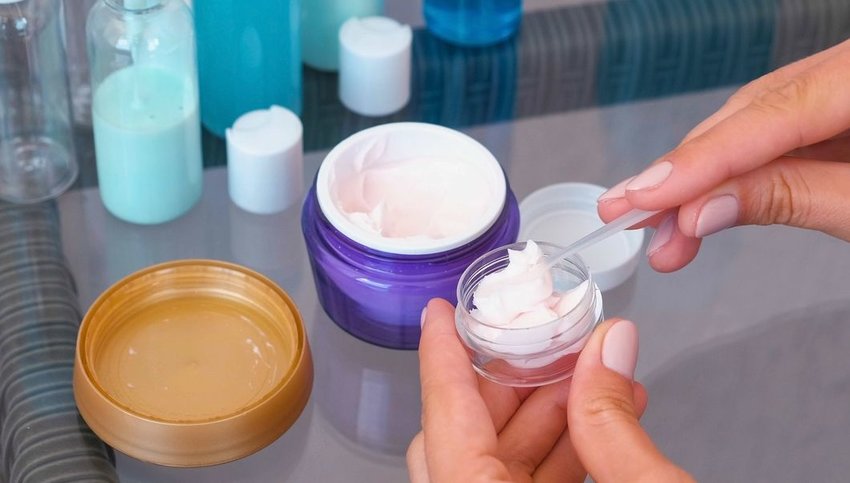 According to the TSA, anything that you can pour, pump, spread, squeeze, smear, spray, or spill is considered to be a liquid and must follow the 3.4 ounces or less rule. Remember this when purchasing souvenirs to take in your carry-on bag. This means that popular items like nut butter, sunscreen, face creams, and perfumes must be under 3.4 ounces even if they are factory-sealed and unopened. If you want to travel a larger amount, place it in a sealed bag in your checked luggage so it isn't confiscated.
Expensive Jewelry Must Stay On
For travelers who like to dress up, we have good news – the TSA actually prefers you leave your diamonds and other expensive jewelry on at the security checkpoint. This prevents costly items from being stolen from the bin or lost during the screening process. Doing this will save the TSA some time and it will keep your valuables safe. If your jewelry item is exceptionally large or contains a lot of metal, you might be asked to take it off, but in most instances, you'll be fine to wear it through.
You Can Bring Plants on the Plane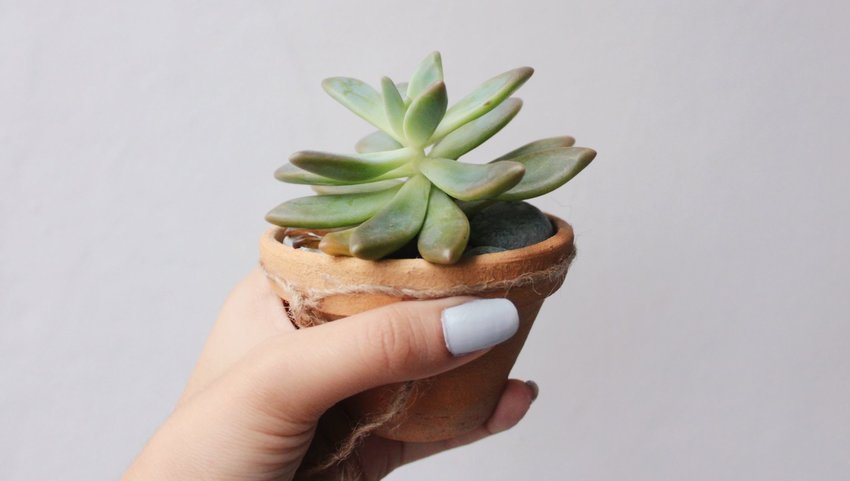 If you're a plant enthusiast or traveling with one as a gift, there's no need to mail it and pay for shipping — the TSA permits plants on planes. As long as your plant fits neatly into the overhead bin or underneath your seat, you can fly with it. So yes, you can buy that adorable cactus at the airport gift shop in Arizona. However, before you fly, check your state regulations to make sure you aren't bringing a prohibited plant across state borders. There can occasionally be restrictions due to specific insects or plant diseases.
Drones Are Permitted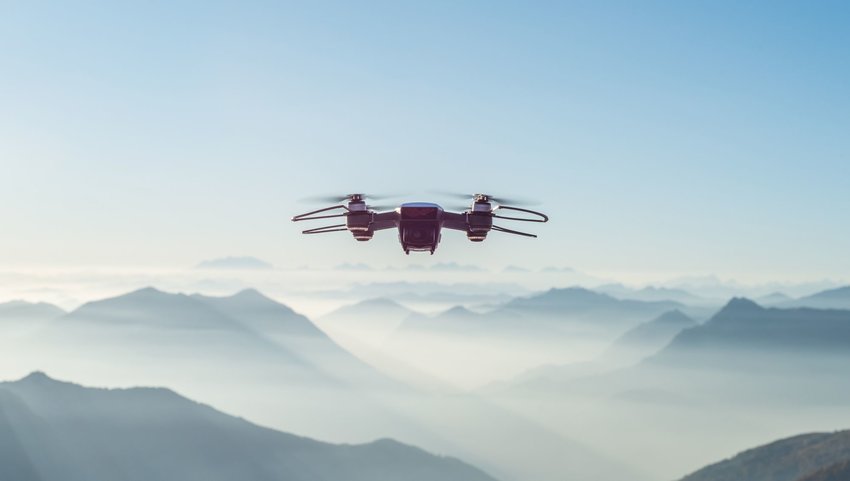 Drones are popular for frequent travelers who want aerial photos and videos of their latest adventure. The good news is that the TSA does allow drones to pass through security screenings. However, it's essential to check with your airline before bringing your drone on board. Some airlines do not allow drones on their planes even though the TSA allows them through the security. Visit Dronethusiast for detailed explanations of major airlines' drone policies.