Coming to New York City for the first time can feel like an overwhelming experience. From the culinary to the cultural, there are countless sites worth exploring in the Big Apple, and it's impossible to pack every worthwhile attraction into just one trip. But despite how many options there are, visitors can't go wrong so long as they maintain an open mind, an adventurous spirit, and a willingness to venture off the beaten path.
Locations like the Empire State Building and Statue of Liberty are bound to top any new tourist's list, but there's so much more to see nestled away throughout the city's five boroughs. For anyone who needs a helping hand in planning their upcoming trip, here's our first timer's guide to New York City.
The Cloisters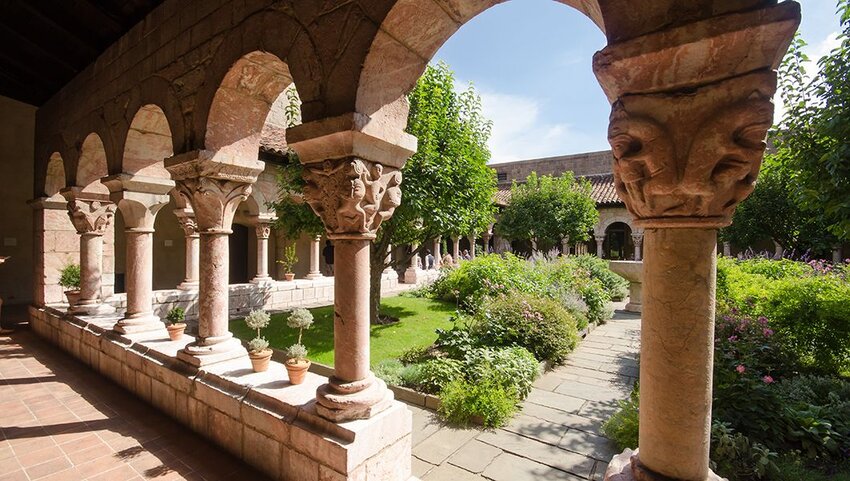 New York City is home to some of the world's most prestigious and stunning museums, from the Metropolitan Museum of Art to the Museum of Modern Art. But tucked away at the northern tip of Manhattan is a less-explored institution known as the Cloisters. This somewhat hidden gem is unique for its status as America's only museum dedicated exclusively to Middle Age-era art and architecture. The Cloisters first opened its doors in 1938 under the management of the Metropolitan Museum of Art, though despite its association with the Met, visiting this medieval haven is a New York City experience unlike any other.
The Cloisters overlooks the flowing waters of the Hudson River, though the museum itself is just as picturesque. Architect Charles Collens created a building straight out of the Middle Ages, featuring Gothic design that's further highlighted by three medieval chapels and several gardens found throughout the property. This design was of course intentional, as the plan was to develop a physical building that evoked an even stronger emotional response to the artistic work contained within. Some of the pieces contained within the Cloisters's collection date to around 800 CE, as well as an ivory cross dating to the 12th century, stained glass from an Austrian castle, and 15th-century French books. All told, the Cloisters offers an escape from the hustle and bustle of NYC and truly captures the more simplistic feeling of life in the Middle Ages.
Katz's Delicatessen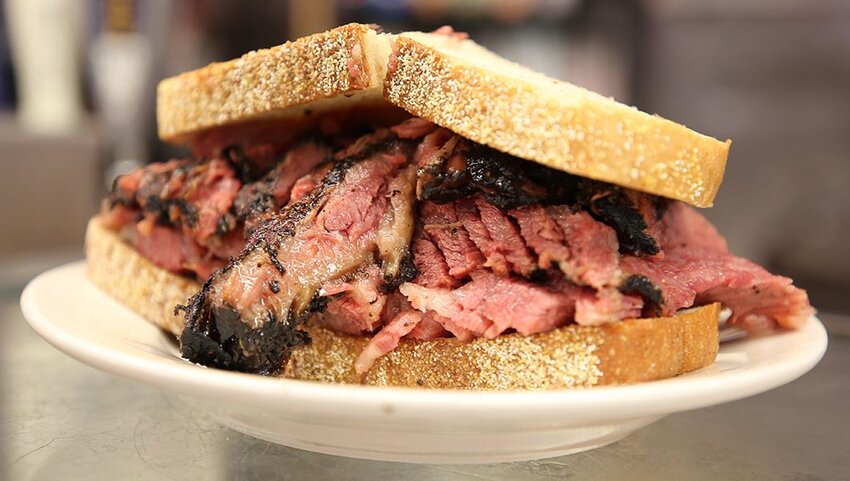 If you've seen the 1989 romantic comedy When Harry Met Sally, then you're familiar with that famous scene that took place in Katz's Delicatessen. But Katz's isn't just a movie set — this Lower East Side institution has been serving up cured meats and other Jewish delicacies since an early predecessor was established in 1888. Celebrities and tourists alike have been drawn into this cafeteria space for decades to sample its famed pastrami and corned beef sandwiches. Upon entry, each visitor is given a ticket that you need to hold onto for dear life, as every order is paid for at the end of the meal using this little slip of paper, with lost tickets resulting in a fine.
While pastrami on rye is the trademark dish to get — preferably loaded up with some spicy mustard — the menu is full of scrumptious, albeit heavy dishes to consider ordering. With knishes, chopped liver, and matzo ball soup on order, visiting Katz's Delicatessen is like visiting the kitchen of a Jewish grandmother. And of course no meal is complete without washing things down with a can of Dr. Brown's soda.
NYC Ferry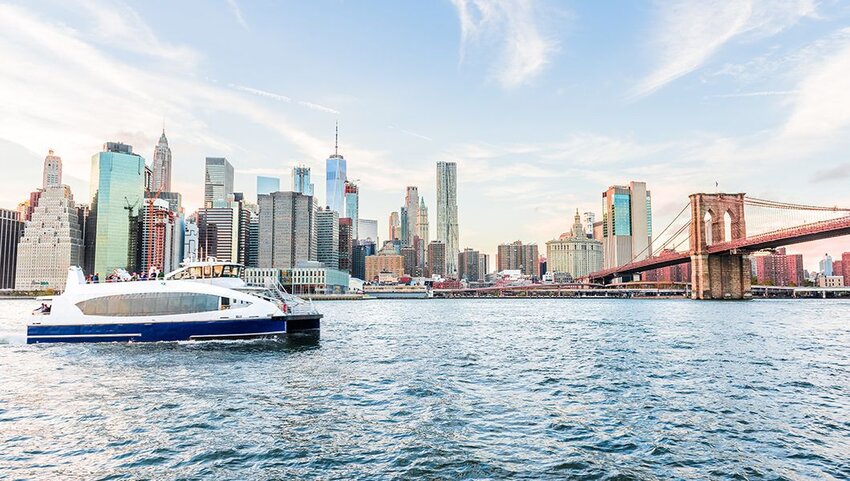 People all around the world are familiar with the famed New York City subway system, but fewer folks have a chance to experience the city's incredible commuter ferry system, which operates primarily along the East River. The NYC Ferry is undoubtedly one of the most scenic ways to travel around New York City, and it connects all five boroughs. Frankly, there's no reason to travel underground when you can pay a couple bucks to stand atop the deck of a boat cruising down the East Side with the wind blowing through your hair.
Some highlights found along the various NYC Ferry routes include stops in DUMBO's waterfront park, which features the historic Jane's Carousel. You can also take the ferry to the Battery in southern Manhattan, offering stunning views of the Statue of Liberty. Furthermore, passengers can ride it all the way out to Rockaway Beach for an oceanside escape where you can spend a day sunbathing and taking a refreshing dip. While the NYC Ferry was built as a commuter service, it's undoubtedly one of the most scenic and delightful ways to travel throughout the city.
Coney Island Cyclone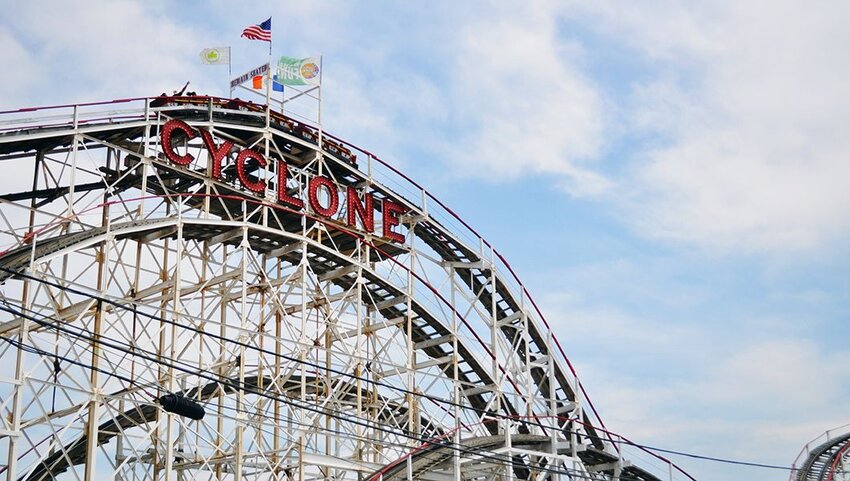 Thrillseekers and history buffs alike should consider a visit to Coney Island in Brooklyn, home to the historic wooden-track roller coaster known as the Cyclone. The Cyclone has been causing people to scream with delight since it first opened on June 26, 1927, and was even deemed "a greater thrill than flying an airplane at top speed" by aviator Charles Lindbergh. As the world's second steepest wooden roller coaster, amusement park fanatics will have a hard time coming across an experience as thrilling as the Cyclone.
While the highlight of Coney Island may be its famous roller coaster, there are many other sites to see around this southern Brooklyn neighborhood. From the New York Aquarium to the Brooklyn Cyclones minor league baseball team, family friendly activities are around every corner. Coney Island is even home to the original Nathan's Hot Dog stand, site of the iconic Independence Day hot dog eating contest. Nathan's has been serving up their classic franks in the neighborhood since 1916, so be sure to grab a bite and experience over a century of hot dog history for yourself.
The Ramble in Central Park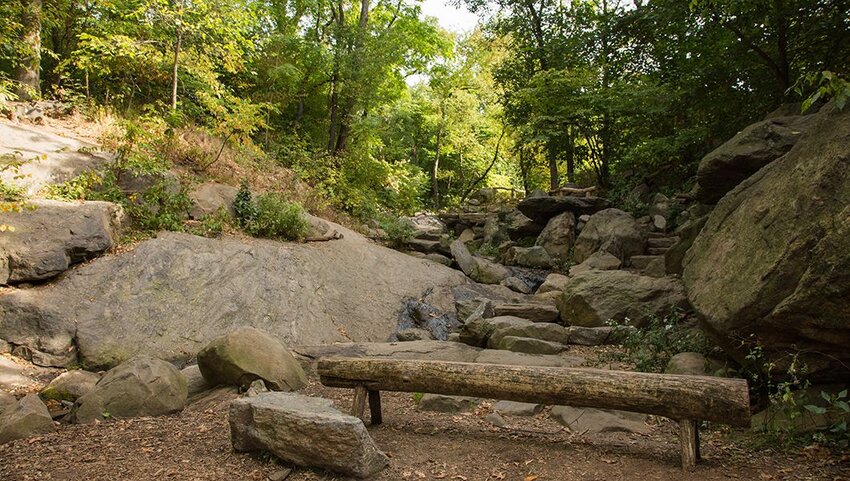 Central Park is New York City's best-known natural landmark, but the park is so expansive that there are plenty of areas tourists may not know to explore. One of those hidden portions of the park is the Ramble, a woodland landscape highlighted by weaving trails and natural stone features. The Ramble was designed to reflect the forests of upstate New York and it covers an area of 36 acres, making it easy to get lost in its beauty. The Ramble's twisting path makes navigating the area in a straight and efficient line impossible, encouraging park goers to fully immerse themselves in the stunning scenic landscape instead of rushing to their next destination.
Though the Ramble is somewhere you can spend hours on its own, it's not far from other must-see locations within Central Park. One of those is the gigantic 20-acre lake located just to the Ramble's south, where you can hop on a rowboat and paddle across the waters. The Ramble is also located just south of Belvedere Castle, a structure dating to 1872 that offers beautiful views of the park as a whole.
Forest Hills Stadium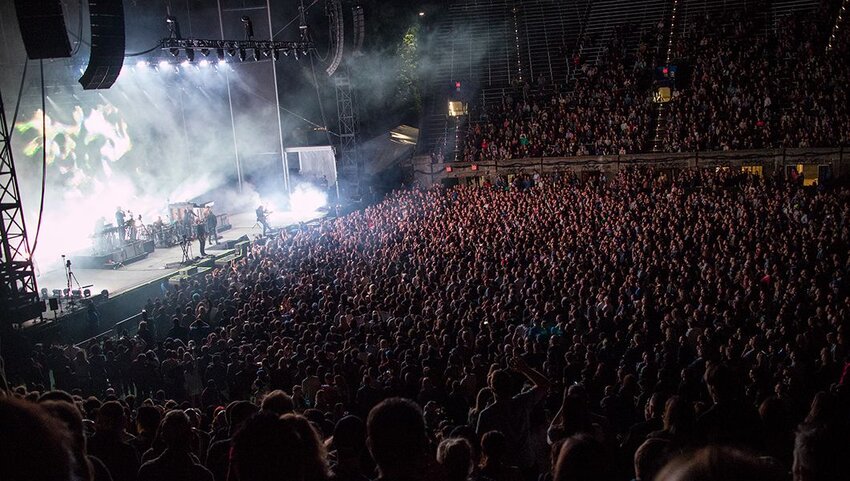 The neighborhood of Forest Hills, Queens, is among the more unique locations in NYC, as this residential neighborhood is a far cry from the looming skyscrapers of midtown Manhattan. But one of Forest Hills's most attractive features is its unique outdoor performance venue. Forest Hills Stadium is an outdoor music venue that was first utilized by tennis players in the 1920s. Before the U.S. Open moved to its current site in the neighborhood of Flushing, the event was held in Forest Hills from 1968 to 1978, and a tennis club remains on site today. Forest Hills Stadium, however, is the highlight of the neighborhood.
The venue began booking major acts such as Frank Sinatra and Barbra Streisand in the 1960s, and the Beatles even helicoptered in for a performance in 1964. The concert space was later renovated in 2013 to include modern amenities, welcoming guests back in greater numbers than before. Ever since these renovations, this massive outdoor concert space has welcomed modern day music legends like Drake, Ed Sheeran and Dolly Parton. The Forest Hills concert calendar amps up in the warmer months, so be sure to book a trip to NYC in the summer and see who's scheduled to perform.
Arthur Avenue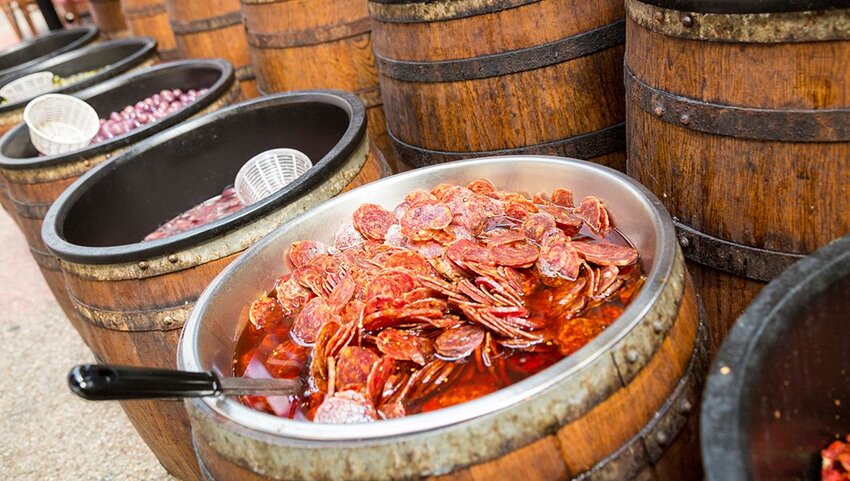 Outside of Yankee Stadium, the Bronx is one of New York's lesser-visited boroughs when it comes to tourists, despite all it has to offer. One of these beloved Bronx sites is its own Little Italy known as Arthur Avenue. Not to be confused with the Little Italy of downtown Manhattan, Arthur Avenue's origins as a place of business date back as far as the 1700s when it was home to a tobacco company. In the 20th century, Italian immigrants began migrating to the neighborhood, turning it into the place to visit if you wanted authentic and delicious Italian food.
By the year 1940 Mayor Fiorella LaGuardia had designated the Arthur Avenue Retail Market as a place for vendors to sell their delicious fare, and the neighborhood as a whole became known by some as the "real Little Italy." Local culinary institutions such as Teitel Brothers — which opened its doors in 1915 — and Casa Della Mozzarella — where you can enjoy some fresh and delicious hand-pulled mozzarella — are among Arthur Avenue's gastronomic stalwarts. If you're looking for a delicious Italian sandwich dripping with marinara and gooey cheese, then you need to stop by Arthur Avenue.