London has many eccentric traditions and customs, but one of the most compelling is that of its glittering Pearly Kings and Queens. The story of Britain's other Royal family has its origins in 19th century London, when a fifteen year old orphan named Henry Croft met and learned from some of the city's costermongers, who were street sellers hawking fruit and vegetables from handcarts. Over time, a the merchants' ostentatious outfits became the foundation of a generations-old tradition rooted in charity.
A Thing For Bling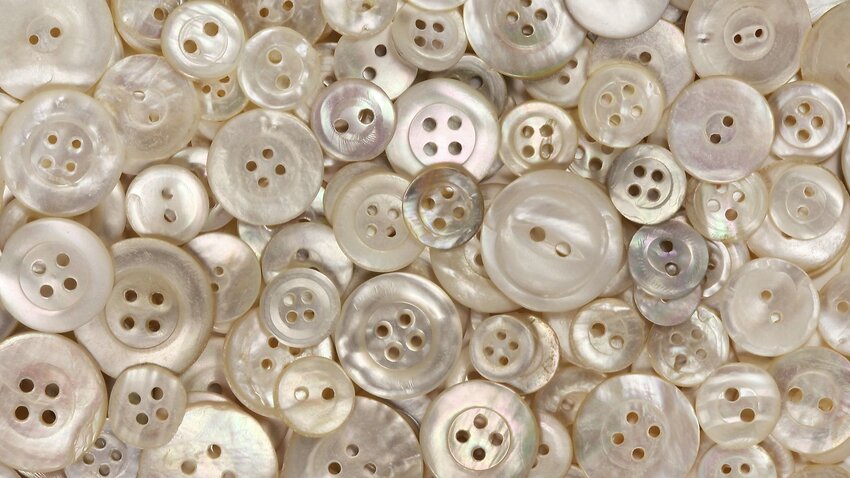 Like London's market traders today, costermongers had the gift of gab, and were known for being a bit flashy. They sewed decorative buttons down the outside of their trouser legs as well as on their coat pockets and the front of their cap. London's costermongers had a particular penchant for mother of pearl buttons, and this unofficial uniform instantly identified them as members of their trade. Over time, the embellishments came to signify status in the costermonger community – the more buttons you wore, the the higher your standing.
Suited and Booted
Young Henry Croft was impressed by the costermongers' style, and it inspired him to create his own suit, one that was completely covered in pearl buttons. No one knows for sure how a humble street sweeper could have afforded all that haberdashery, though one story claims he found a box of buttons discarded on the muddy banks of the River Thames. Regardless, they were the perfect means for Croft to draw attention to himself as he raised money for the children of St. Pancras Workhouse, the place where he'd been brought up.
The Pearly Tradition Takes Off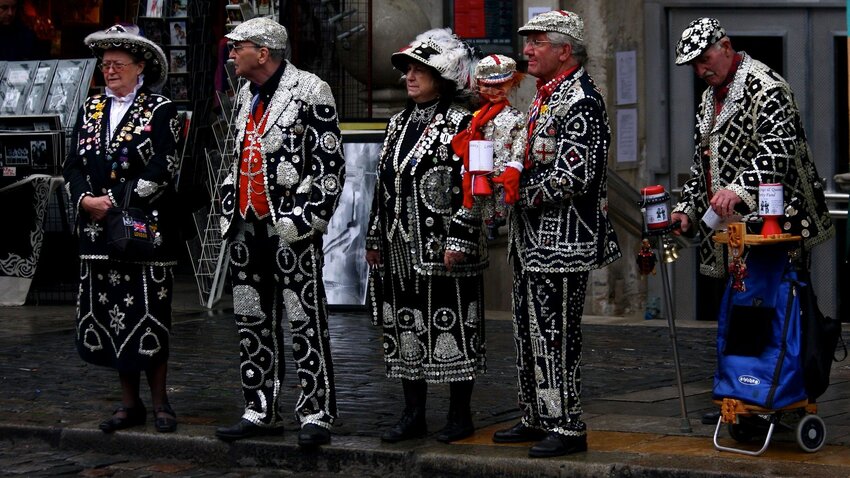 Noticing peoples' generosity towards Croft in his distinctive attire, other local organizations such as hospitals and churches approached him and asked him to help with their own fundraising efforts. Before long, Croft had more requests than he could handle. Rather than limit his charity work, he called upon the costermongers that had been his inspiration for help. They were only too happy to oblige, fashioning their own suits and raising money for those in need.
Pearly Kings and Queens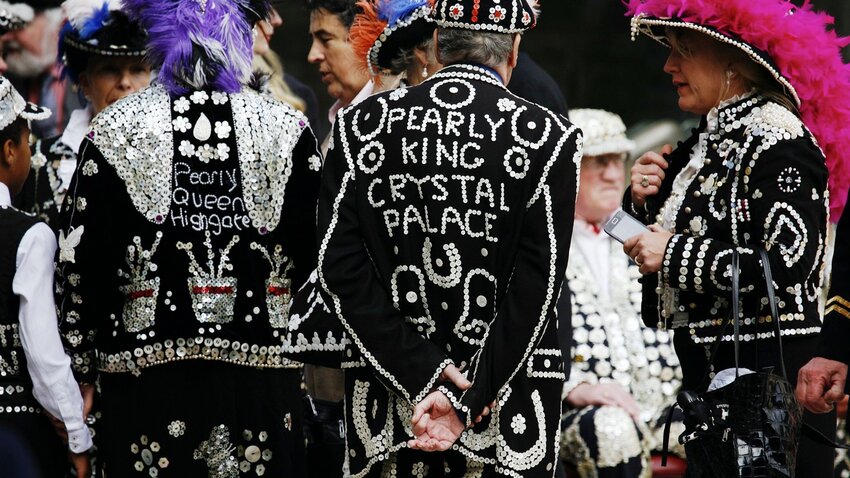 By the beginning of the 20th century, the official Pearly Kings and Queens Association had been set up. Each of the London neighborhoods elected its own Pearly Royal family; the titles are hereditary, passed down from generation to generation. When Croft died in 1930, over 400 pearly kings and queens attended his funeral representing all 28 London boroughs. Many of those Pearly families still exist today, continuing their charitable work. If a pearly family moves out of London, the title becomes vacant until a suitable successor is found.
Where to See Pearly Kings and Queens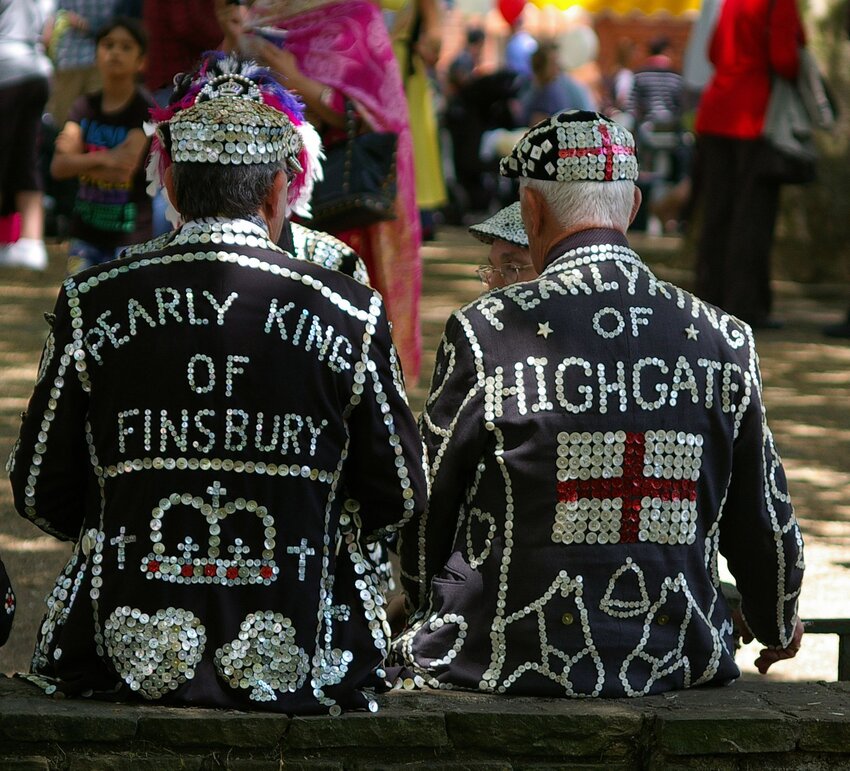 Technically, you can spot Pearlies fundraising anywhere in London, but in such a large city, that approach can be a bit hit and miss. Instead, to pay your respects to Henry Croft, head "up west". A life-sized statue stands in the south west corner of the crypt at St Martin-in-the-Fields church, just off Trafalgar Square. Year round, you can also see one of the pearly outfits for yourself online or in person at the excellent Museum of London at the Barbican. The patterns and symbols all have a meaning – a heart represents charity, for instance, while playing cards hint that life's a gamble.
Harvest Festival – The Biggest Event on the Pearly Calendar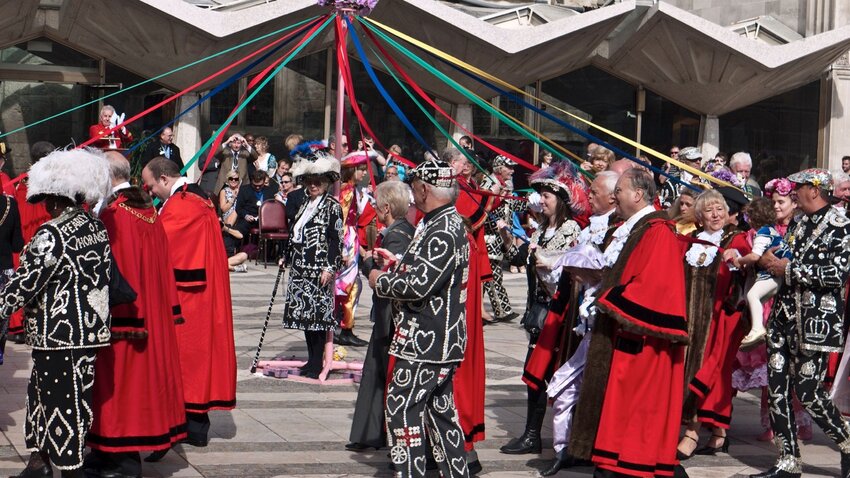 Best of all, time your London visit for September, specifically to coincide with the Sunday closest to the harvest moon, the full moon that occurs closest to the autumn equinox. On that date, the Pearly Kings and Queens gather in the Guildhall Yard to mark their annual harvest festival. You'll see donkeys and carts — a nod to the costermonger tradition — as well as Morris men, Maypole dancing and marching bands. Donations of non-perishables are accepted and given away to organizations such as the Whitechapel Mission.
From the Guildhall, the Pearlies process to St Mary-Le-Bow church on Cheapside. This church, designed by St Christopher Wren – the man responsible for St Paul's Cathedral – is home to the Bow Bells. Any Londoner born within the sound of Bow Bells can call themselves a true Cockney. Make sure you fit in by practising the words to "Maybe It's Because I'm a Londoner" before you leave home.