When people ask me how I could stand living in Arizona for so long ("Doesn't it get too hot?") I show them pictures of an Arizona sunset. In my humble opinion, Arizona is one of the most beautiful states in the country. It's sunny year-round, with only a few summer storms to add variety to our climate. Because the weather is always clear, it's the perfect place to be outside - hiking, biking, swimming, golfing, and in the winter, snowboarding. And don't get me started on the food.  
If you're looking to spend a weekend in the star of the Southwest, here's a few tips on what to do.
Before You Go

If you can't stand the heat, stay out of Arizona in the summer! Soaring temperatures reach above 110 Fahrenheit between June and August, which is a badge of honor for local Phoenicians and horrifying for everyone else. Late fall through spring (November through April) tends to be gorgeous, though mid-winter can get pretty chilly. Spring also gets a bit crowded when spring training games start. If you're a baseball fan, the city is a great place to be, but if you'd rather avoid the crowds try booking your trip a little earlier in the season.
Anticipate the dry air by packing extra lotion, and prepare for near-constant sunshine by being liberal with the sunscreen. Oh, and please, stay hydrated.
Friday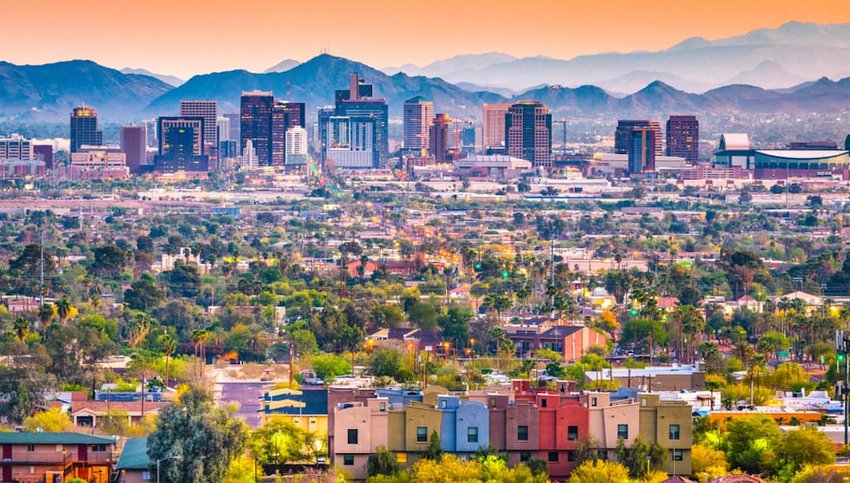 When you arrive in Phoenix, head straight to Old Town Scottsdale, which is an easy 15-minute drive from the airport. Stop at the Museum of the West for a spectacular collection of Western and Native American art and artifacts. It's also a good opportunity to enjoy the AC before easing yourself into the sunshine. Once you leave the museum, take some time to explore Old Town's eclectic mix of boutique shops, art galleries and Native American trading posts. Whether you want a pair of moccasins or a trendy outfit, you're sure to find it here.
When the sun goes down, it's time to find Sam Fox. He's the mastermind behind some of the best restaurants in Phoenix, many of which have made their way out of state. Grab dinner at Culinary Dropout at The Yard (there's two locations, one in Central Phoenix and one in Tempe), which not only has amazing food but also features a large covered patio where you can play ping pong and cornhole while you wait to be seated. Order the pretzel fondue as a starter and if you're not picky on the drinks grab a $1 mystery beer, which comes in a brown paper bag.
After dinner, head back to Old Town Scottsdale which turns into a mini Vegas strip at night with bright, neon lights exposing a collection of clubs and bars. I recommend country singer Dierks Bentley's western bar Whiskey Row where you can two-step the night away. Don't stay out too late, though, because you've got an early morning.
Saturday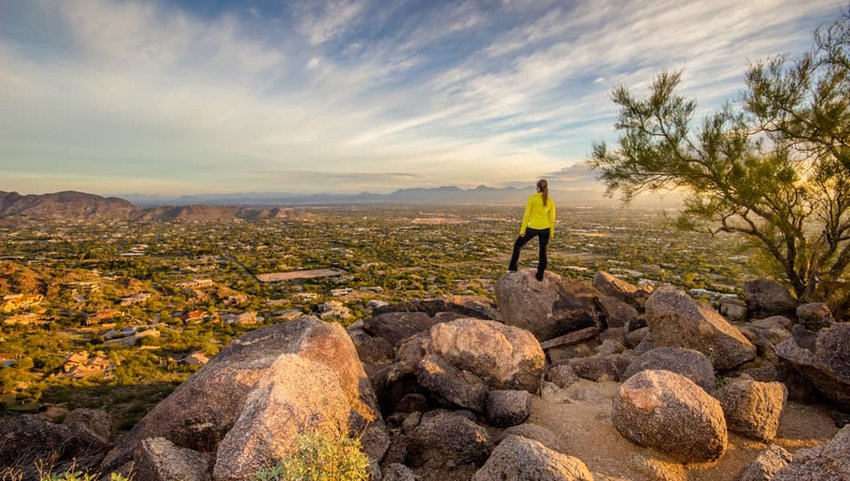 Get an early start this morning, with a classic Phoenix hike. Most tourists head to the iconic Camelback Mountain, but if the weather is nice, odds are the two trails up the mountain will be packed. You can either hit the trail early in the morning before the parking lots fill up, or skip Camelback altogether and head to Piestewa Peak. Out in the surrounding preserves you'll find multiple hiking trails that are less crowded, and offer equally-stunning views of the city.
Pro Tip: It might seem like a no brainer, but remember to bring LOTS of water and sunscreen. Even if the morning starts out cool, you'll need to hydrate as the sun gets higher in the sky.  
Once you're done, reward yourself with a commuter breakfast sandwich from neighborhood market La Grande Orange. Don't forget to try the fresh-squeezed orange juice from oranges grown just down the street.
The afternoon is open to you whatever you desire. For the fashionista, hit Fashion Square Mall for some shopping in the afternoon. With over 200 stores,  Fashion Square is a great place to get some air conditioning and souvenirs. If you want something a little more sporting, book a round of golf at one of the many fabulous courses in Phoenix. Or just throw on your swimsuit and catch some rays at the pool!
For dinner you're heading downtown! Cibo is a great pizza place located in an old historic bungalow on 5th street.  Then, depending on the season, check out one of Phoenix's many sports teams. Get your tickets to see the Suns, the Diamondbacks, or the Cardinals do their thing. If it's the off season, or you're just not in a sporting mood, explore the arts district at Roosevelt Row, where there's always something going on. Afterwards, head to Bitter & Twisted for award-winning cocktails and creative concoctions.
Sunday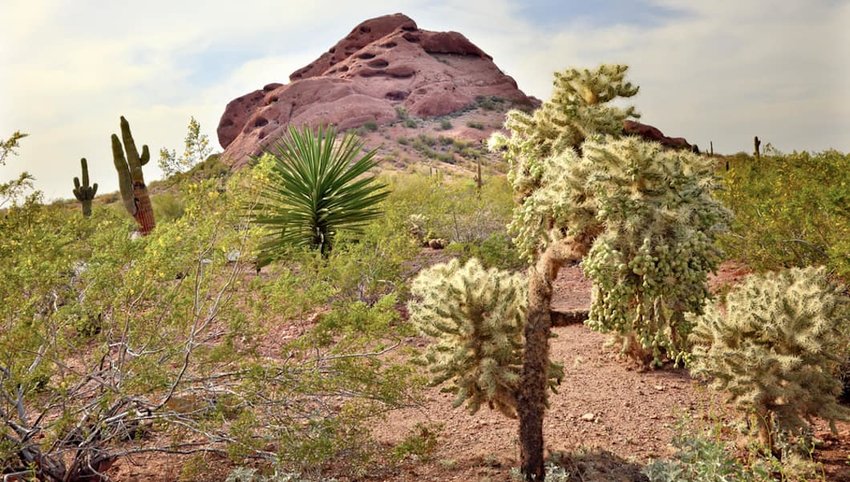 Grab your morning coffee and some carrot cake pancakes from The Henry (another Sam Fox masterpiece). Take it nice and easy this morning, and enjoy your meal before heading out to the Phoenix Desert Botanical Garden. Here you can get up close (though not too close) with the strange desert plants and cacti species that are native to the Sonoran Desert.  
When you're done, grab a bag of Carolina's homemade tortillas as a snack for the road before heading to the airport.
Where to Stay
Hunker down at the boutique Valley Ho hotel in Scottsdale. Styled in classic 1970's decor, and featuring a killer pool, you'll be close to all the best action. If you want something a little more luxurious, you can also book at one of the many fantastic resorts, like The Phoenician or the Biltmore, both Phoenix classics.