How to spend 36 hours in the City of Light, with nary a macaron in sight
Whether it's your first time or your 100th time, in the words of Audrey Hepburn, Paris is always a good idea. With airfare seemingly dropping lower by the week, thanks to competition from low-cost carriers like Norwegian, there's never been a better time to visit the City of Light, even if it's just for a weekend. While it's easy to load up your weekend in Paris with touristy attractions like the Louvre or the Galeries Lafayette, we're big fans of making a quick weekend trip as relaxing as possible. So, with that in mind, buy a baguette, and c'est la vie!
FRIDAY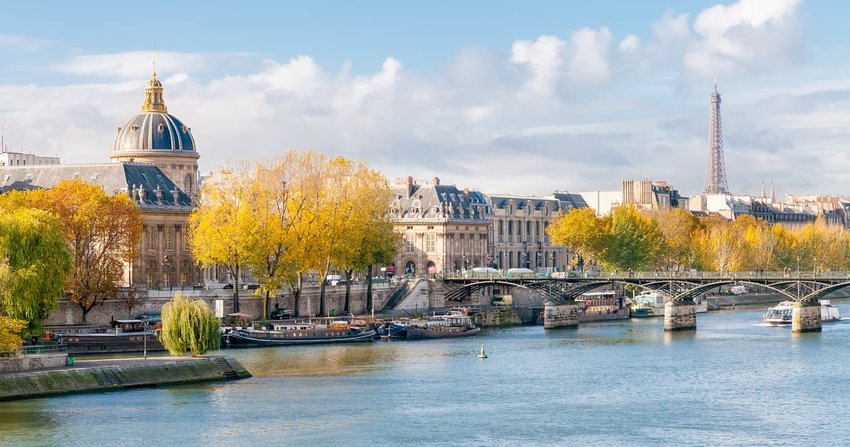 Once you've checked into your hotel, head over to the Left Bank's Saint-Germain-des-Prés neighborhood to meet your tour guide. Yes, you're going on a tour—and it's going to be fun, we promise. No flag-toting tour guides or massive busses here.
In their intimate Baguette to Bistro food tour, Context Travel will give you a proper culinary introduction to Paris. The small tours (never more than six people) are led by local food writers or experts, who will take you through the staples of French cuisine: You'll visit a boulangerie and patisserie for baked goods, a poissonier for freshly-caught fish, a fromager to learn about the country's 200-plus kinds of cheese, a boucherie for meat, pates, and rillettes, and a wine merchant for a tasting of Armagnac, the other French brandy. The tour includes plenty of sampling and is tailored to each individual group, so come hungry.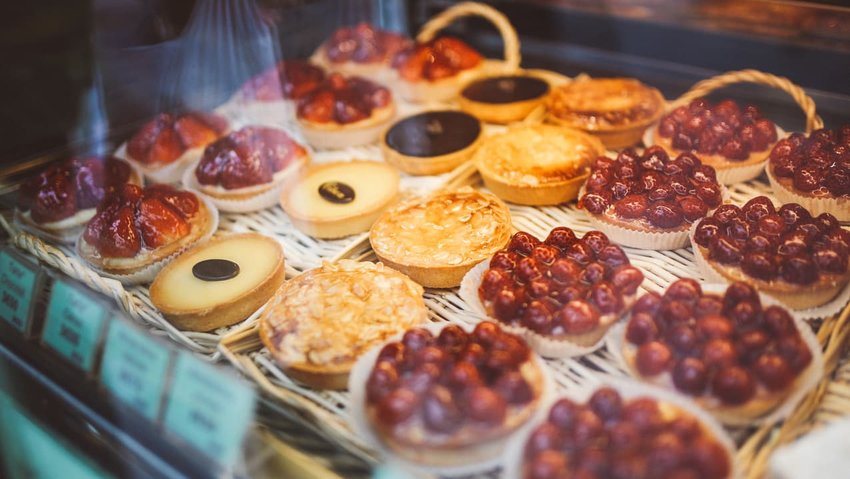 By now, your blood sugar may need a boost—and what better way to do so than at a classic Parisian patisserie? Hop on the metro (or grab one of the city's many bike-share options) and head to the 11th arrondissement. You're heading to La Pâtisserie Cyril Lignac. Lignac, one of the country's rising-star chefs, has opened this chic, minimalist shop on a quiet street in the 11th. And while it's loaded with classics like croissants and eclairs, his trademark is the stunning Equinox, a small round pastry of vanilla cream, speculoos cookies, and salted caramel.
Afterward, walk down Rue de Charonne to visit a whole host of independent boutiques like Las Fleurs, for rustic French home goods and jewelry, or SoWeAre, which is full of French-girl designer duds. The street is also home to designer boutiques you might recognize from back home, like Sandro and Isabel Marant.
For dinner, ideally, you've made a reservation at Bertrand Grébaut's neo-bistro Septime, where Grébraut and his team serve a sustainable seven-course tasting menu, alongside natural wines. If you've missed the boat on a reservation, no worries. Grébaut is also the proprietor of a neighboring seafood restaurant, Clamato, and a rollicking wine bar, Septime La Cave, around the corner.
SATURDAY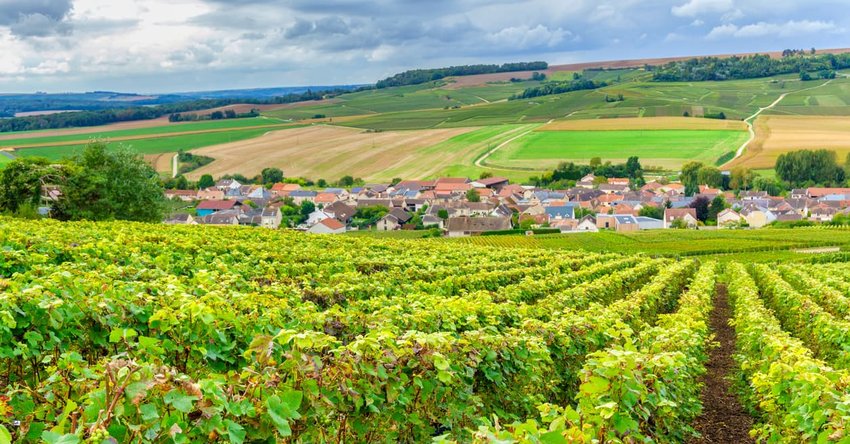 Champagne for breakfast? When in France, right? The acclaimed wine region is only about a 45-minute train ride from Paris and makes a delightful way to spend a few hours—or a whole day. Trainline, a website and app that covers rail-ticket sales for all of Europe, makes the process just as easy as buying a metro ticket; you can even store your tickets on your smartphone.
Take the train to Reims, where you can visit staple champagne houses like Veuve Clicquot and Ruinart, as well as smaller producers. Reims is also home to the grandiose Cathédrale Notre-Dame de Reims, where French kings were crowned for more than 1,000 years.
If you want to explore more of the region, take a 30-minute train south to Epernay. In this small town, you'll find Möet & Chandon, the world's largest champagne house which regularly receives visitors for a wide variety of tours, all of which include tastings of their acclaimed cuvées.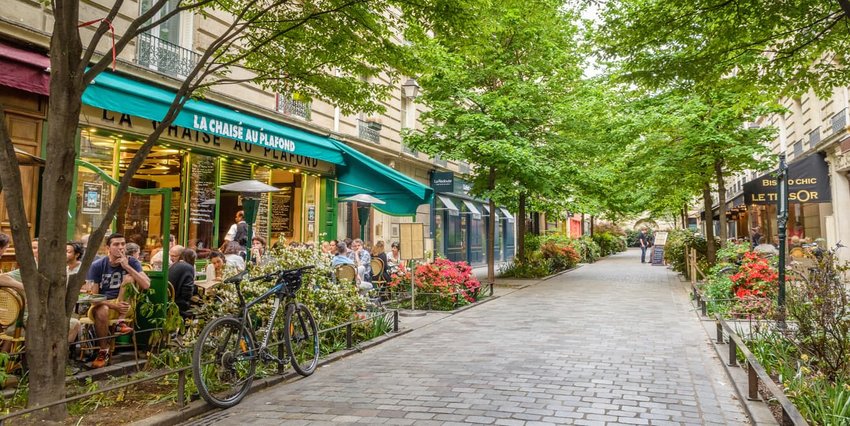 Afterward, slowly make your way back to Paris, where you'll spend your afternoon in Le Marais, located in the 3rd arrondissement. This old-school Parisian neighborhood has evolved over centuries, once making its name as the city's main Jewish neighborhood and later as a hotbed of LGBT life.
Prime for strolling, Le Marais is also home to some of Paris's best, yet underrated, museums. Visit the recently-reopened Musée Picasso, located in the stunning 17th-century Hôtel Salé, to see a collection of more than 5,000 works from the acclaimed Spanish artist. The beautiful building is also home to a room with custom-designed furniture by Diego Giacometti.
Next, go even further off the beaten track at the Musée de la Chasse et de la Nature. This private museum is small and doesn't take much time to visit, but that's precisely why it's great. You won't find hordes of selfie-stick-waving tourists here; instead, you'll discover two incredibly well-preserved mansions filled to the brim with oil paintings, tapestries, and lifelike taxidermy, all dedicated to hunting and nature.
Have dinner at Chez La Vieille, an old-school bistro that was taken over by American chef Daniel Rose in 2016. The French fare here—think rabbit kidneys on toast and earthy veal blanquette—is served alongside a thoughtful natural wine list, also procured by an American, sommelier Aaron Ayscough.
It's your last night, which means it's time for a drink. Parisian cocktail culture has become something to be proud of in recent years and you're heading to one of the original purveyors of the genre. You might blush when you say the name, but as soon as you have your first taste of a hand-crafted mai tai or painkiller at Dirty Dick, a brothel-turned-tiki bar in the South Pigalle, all will be forgotten.
SUNDAY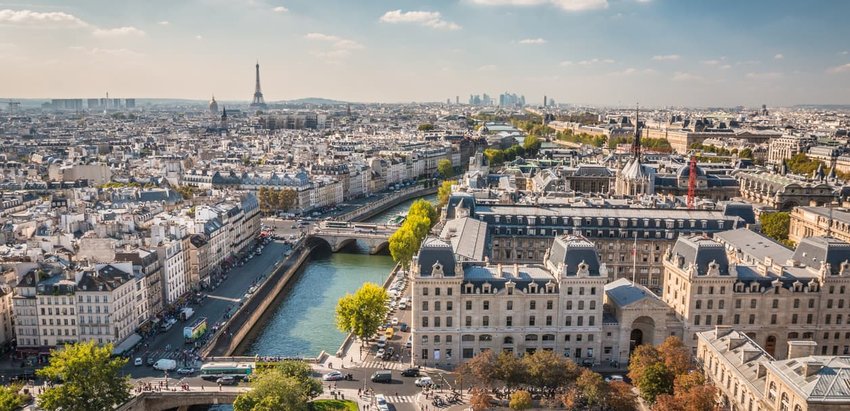 Like all good things, your time in Paris must come to an end. But no worries, as you're going out with a Parisian culinary "bang." While Parisian dining has grown increasingly more casual in recent years, there's still one luxurious experience you shouldn't opt out of: The over-the-top Sunday brunch at Le Meurice.
From a kitchen helmed by regarded French chef Alain Ducasse, you can nosh on everything from your usual brunch fare (egg dishes, cheese, and breakfast pastries) to hot dishes cooked to order, like lobster façon and veal in truffle sauce. Brunch is also one of the best times to try the trompe l'oeil pastries from Cédric Grolet, named the World's Best Pastry Chef in 2018. His Instagram-worthy "fruits" are available at his new standalone shop, located in Le Meurice, too.
WHERE TO STAY
If you want to be in the heart of it all, check in to the Castille, an appropriately-chic 1st arrondissement hotel that dates back to the 18th century. Just steps from the Louvre Museum, the Place Vendôme, and the Champs Elysées, the hotel's been painstakingly-restored, bringing it on par with the neighborhood's many other five-star options. To feel like you're in your own Parisian apartment, check into a duplex suite—the bedroom is up a small flight of stairs for extra privacy.
Alternatively, stay at the Hoxton Paris, the newest addition to the beloved London hotelier's roster. Housed in an old hôtel particulier at the border of the 2nd and 10th arrondissements, the rooms are cozy with classic Parisian details like chevron wood floors and wood cornices, but slick modern bathrooms and amenities like a free breakfast box delivered to your door each day. (Morrocan-inspired Jacques' Bar is a must for an after-dinner drink.)