Every year, hundreds of thousands of travelers flock to the airport, traversing the country in preparation for the holiday season. With built-in vacation days and holiday celebrations beckoning, the season is an enticing time to travel. But with so many travelers seeking out a holiday vacation, certain popular destinations can get crowded and pricey real fast. Make your holidays even sweeter with a budget-friendly, festive vacation in these eight affordable destinations.
Mexico City, Mexico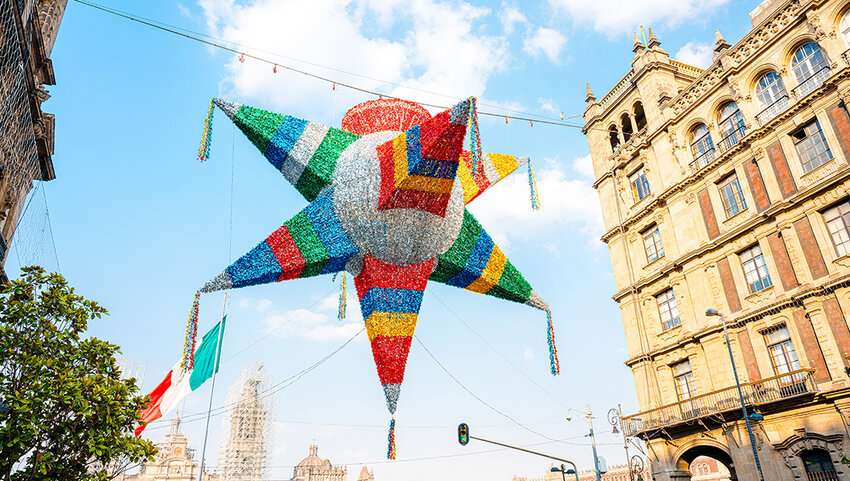 Mexico City gets all dressed up for the holidays, decorating its huge Zócalo with colorful lights and tinsel. This is one of the least expensive vacation spots in North America, and also the largest city on the continent. A simple meal of freshly made tacos can cost as little as $1 and you can easily find cheap accommodation in trendy areas like Condesa and Santa Maria la Ribera. As an added bonus, this predominantly Catholic city goes all out for Christmas. Admire the decadent piñatas, shop for colorful Christmas presents at one of the Mercado de Artesanias, or attend a serene mass in the center of town at the Metropolitan Cathedral.
Vienna, Austria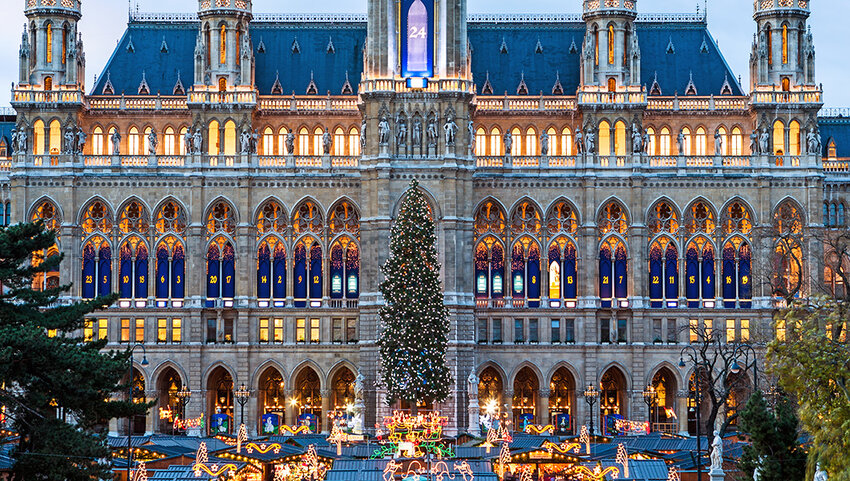 Vienna is on the less expensive end of Western Europe, with an extremely inexpensive metro system, cheap street food (bratwurst anyone?), and lots of free activities. Pair this with their iconic Christmas markets, situated in the shadow of the Schönbrunn Palace, and you have a match made in holiday travel heaven. You can take a tour of the Hofburg Palace and admire its ornate holiday decorations. They even perform famous musical pieces from Austria's many acclaimed composers, like Mozart and Beethoven, in the Festival Hall on Christmas Eve. Don't miss the chance to stroll the markets with a steaming mug of glühwein in hand, and shop for handmade gifts for the whole family.
Santa Claus, Indiana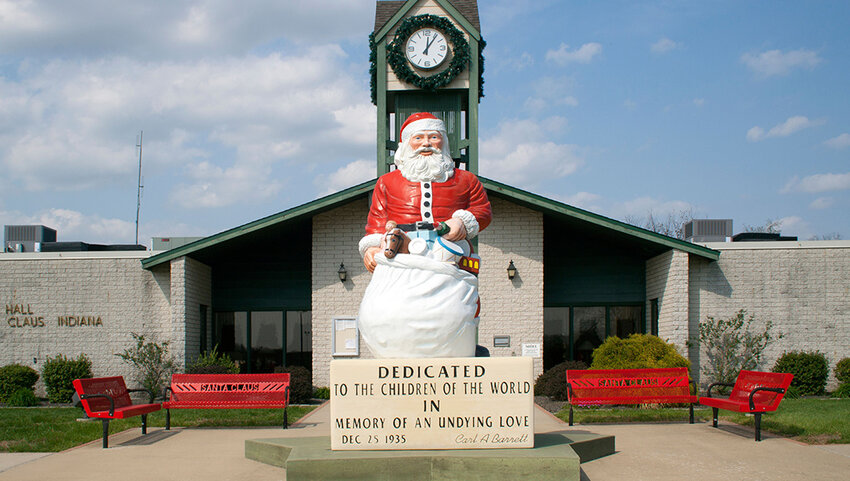 Santa Claus, Indiana really goes all out when it comes to Christmas cheer. Starting in mid-November the town begins its full calendar of festive events like Meet a Reindeer, the lighting of their LED Christmas tree, visits with Santa and Mrs. Claus, and a beautiful mass called the "Service of the Longest Night" held at St. Meinrad's Archabbey. The city is located just outside the town of Evansville, near the Ohio River, and easy to reach from Indianapolis. Funnily enough, Santa Claus is a popular destination in summer too with visitors flocking to Holiday World. Amusement rides and a waterpark make it the perfect trip for a family vacation.
Mystic, Connecticut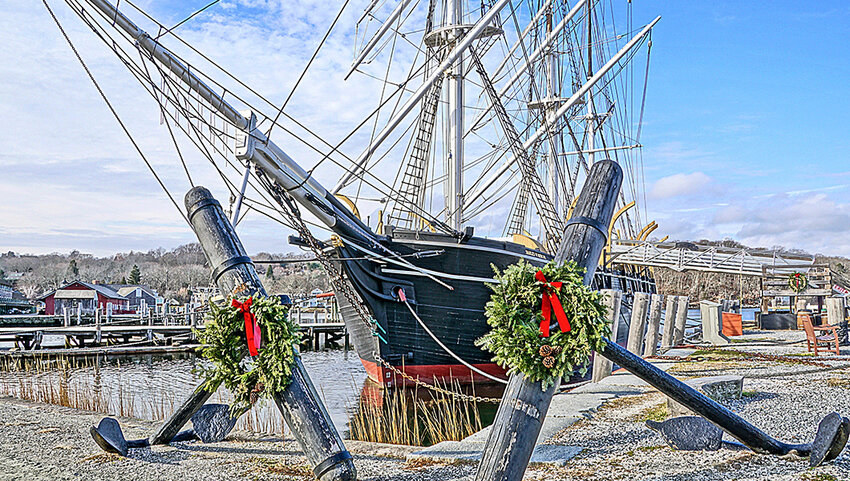 The small, East Coast town of Mystic gets surprisingly festive come the holidays. Go back in time to the Victorian era on one a Lantern Light Tour or witness the boat parade held every year at the end of November. The holiday fun doesn't end there as the entire town gets in the Christmas spirit for the annual Holiday Carnival, Festival of Lights, and the Mystic Santacon. Accommodations are inexpensive and most holiday events are free to attend. Don't forget to grab a slice at the real-deal Mystic Pizza itself before leaving town.
Krakow, Poland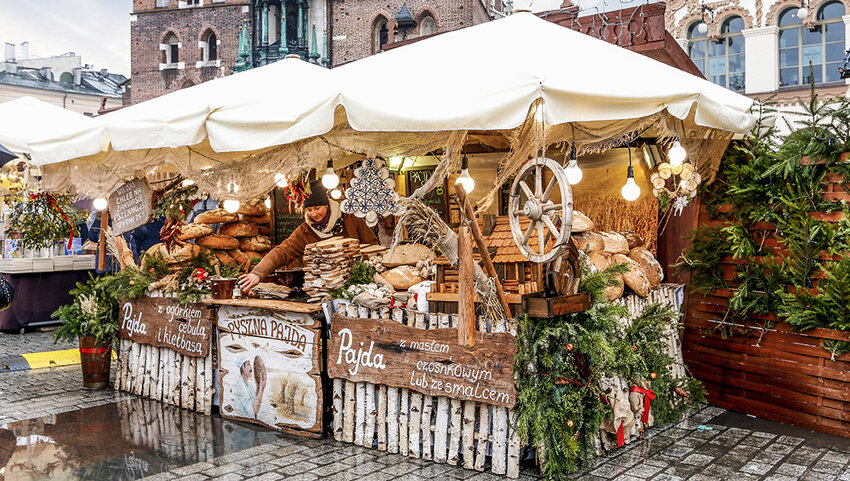 Poland is offers up the perfect inexpensive European getaway. Storybook towns come to life, while the beautiful city of Krakow glows with festive charm. While there are Christmas markets to explore in the city center, the stunning St. Mary's Basilica is the star of the show. Polish cuisine is naturally comforting and hearty. Dine on wild boar, potato stuffed pierogies, or a steaming bowl of borscht to keep you warm for your explorations of the picturesque Old Town. Less than two hours away by car, visitors can also make a day or overnight trip to the town of Zakopane for world-class, yet inexpensive, skiing.
Ottawa, Canada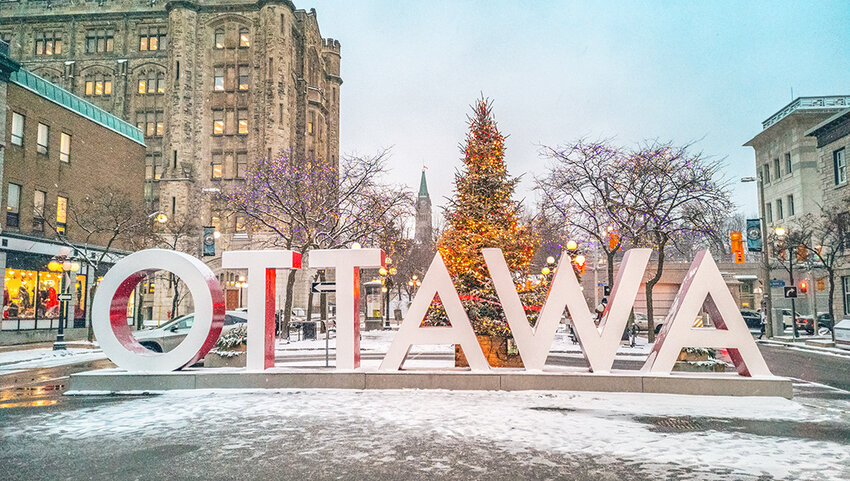 As Canada's capital city, Ottawa really digs in to the Christmas spirit and has been the setting for countless Hallmark Christmas movies. 16 holiday-themed flicks were filmed here in 2022, a testament to the city's perfect Christmas atmosphere. Stop by the Ottawa Film Office to grab a map of popular filming locations around town for movies like "Mistletoe Time Machine" and "Noel Next Door" or their fun Bingo card to keep track. Aside from the Yuletide cinematography, Ottawa has plenty of events and activities to get visitors in the Christmas spirit. 300,000 lights come aglow every December for Christmas Lights Across Canada, illuminating important buildings on Parliament Hill and around town. European style Christmas markets also pop up in the center of town, serving up delicious Canadian treats like poutine and beaver tails. Better yet, a trip to Ottawa is much more affordable than other Canadian cities like Vancouver or Toronto.
North Pole, Alaska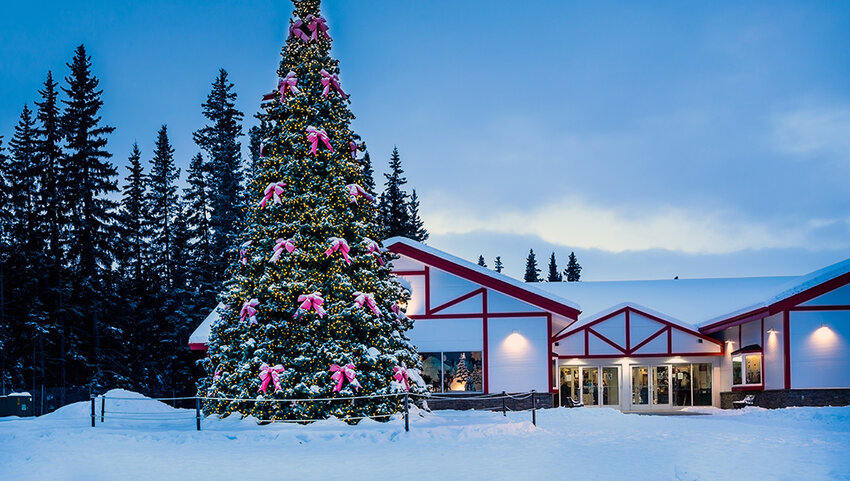 Ever thought about seeking out Santa on a trip to the North Pole? While this isn't the actual North Pole (that's almost 1,500 miles away in the Arctic Ocean), it is a fun, festive town and a great locale for those who love all things Christmas. Snoop around town to discover the post office, where all letters from the U.S. that are addressed to the North Pole end up. Instead of sugarplums, you may see Northern Lights dancing above your head. Despite its northerly location, the North Pole is only a 20-minute drive from Fairbanks. Flights are surprisingly inexpensive from the West Coast but keep in mind, it gets seriously frigid in the winter months.
Seneca Falls, New York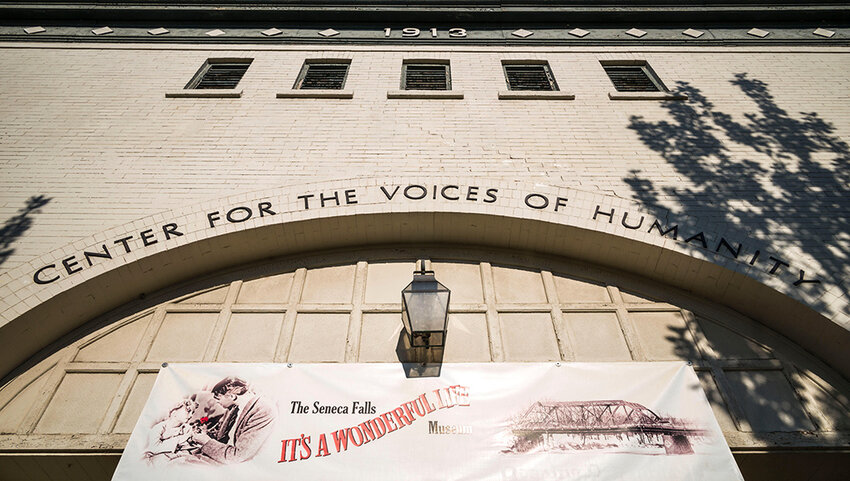 You might be familiar with the dreamy, holiday movie staple, It's a Wonderful Life, which usually graces your TV come December. Maybe you've wondered what it would be like to visit the town itself, engulfed in Christmas charm. Look no further than Seneca Falls, New York, the real Bedford Falls. The town comes to life in December for the It's a Wonderful Life Festival and is the best time to see Seneca Falls as it would appear in the movie. The actual movie stars themselves (or their relatives) usually make an appearance and there are fun events like a 5k and parade. Prices for hotels in town are exorbitant and sell out months in advance but staying in nearby Rochester is a great option for inexpensive accommodation that's just 45 minutes away.