When you're far from home and exploring a new city, you generally need to pack a USB wall charger to recharge your phone when you're at your hotel or Airbnb, plus a portable battery pack to top up your gadget during long days out exploring. That's precisely why we're longtime fans of Anker's PowerCore Fusion; it's both products rolled into one.
The original Fusion packed a 5,000mAh battery pack that could charge most phones once, and the newer Fusion PD added a USB-C port that could charge larger devices faster. But Anker's newest member of the Fusion family, the PowerCore Fusion 10000, offers a huge leap forward in the form of a 10,000mAh battery.
More Power, Less Problems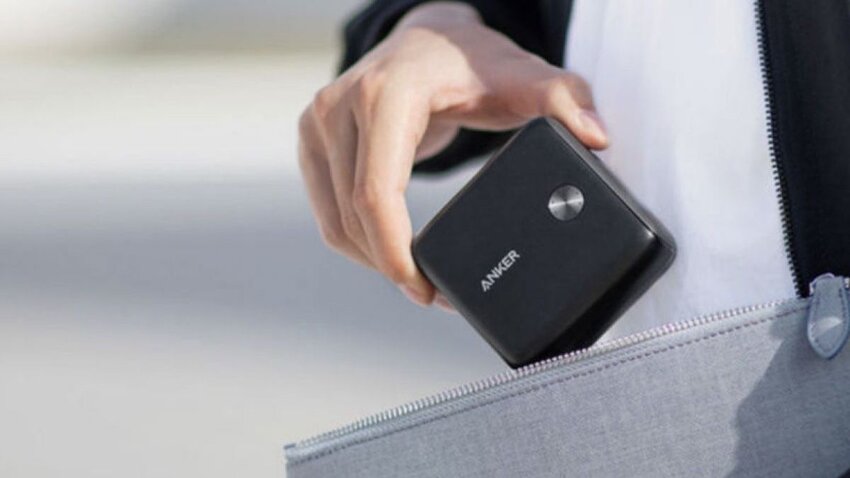 The PowerCore Fusion 10000 is, essentially, the PowerCore Fusion PD that we know and love, but slightly larger (10.1 ounces vs. 8.8 ounces), and with double the battery capacity. There's enough power here to charge most phones 1.5-2 times, which means you'll have plenty of juice to share with a traveling companion.
The onboard USB-C port has also been slightly boosted from 18W to 20W. The minor increase in power can help the Fusion keep pace with the battery drain on a small laptop, but more importantly, it brings the specs in line with Apple's new line of MagSafe iPhone chargers, which require 20W of power to operate at full speed. Of course, if you plug your iPhone directly into the USB-C port with a USB-C to Lightning cable, it can charge from 0% to 50% in just half an hour, which is great for topping off your battery at the hotel in the afternoon before you head out for the night.
One other subtle, but no-less appreciated improvement is the new battery indicator light array, which now features eight lights instead of four, so you'll have a more precise idea of how much juice you have left.
...But Not No Problems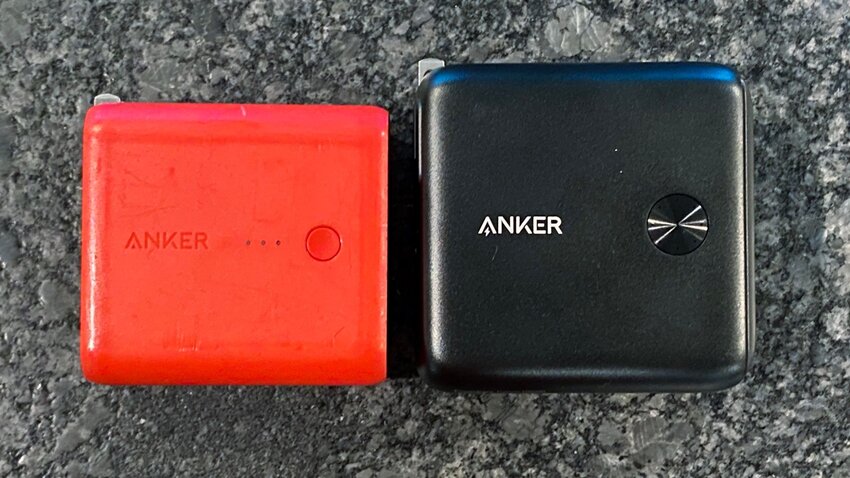 Even the original 5,000mAh PowerCore Fusion sometimes makes for a bit of an awkward wall charger. Its size and weight mean that it can sometimes be a little wobbly, especially in airplane and hotel power outlets that get used and abused on a daily basis. It was rare that you'd find an outlet where the Fusion wouldn't work at all, but things could sometimes feel precarious.

Unfortunately, the laws of physics mean that the bigger, heavier battery on the 10000 exacerbates this issue somewhat, but the size and weight differences feel surprisingly trivial considering that the battery capacity has fully doubled. In almost all instances, I'd say that the extra power is worth the slight increase in bulk.
A Charger That Can Do Both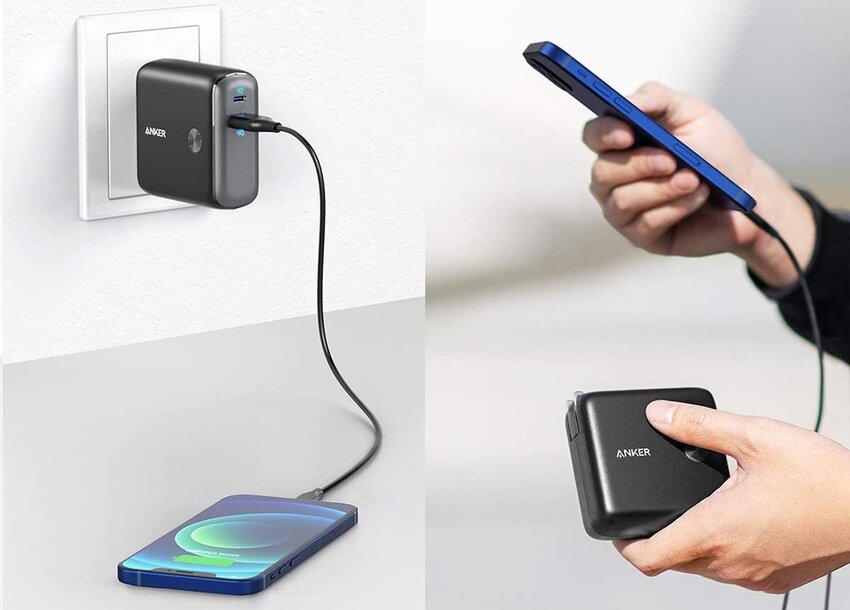 The primary magic trick of the PowerCore Fusion remains unchanged; you plug it into the wall with the retractable AC outlet prongs, and it'll operate as a standard (albeit large) USB wall charger while simultaneously recharging its internal battery. Once you unplug it from the wall, the Fusion will automatically switch over to battery mode to continue charging your devices on the go.
If you were going on a trip without the PowerCore Fusion, you'd need to pack:
A wall charger
A battery pack
An extra charging cable for recharging your battery pack
Possibly an extra wall charger for recharging your battery pack
With the Fusion, you simply pack:
Priced at $46, the Fusion 10000 is a no-brainer choice over the $40 Fusion PD 5000, but one could debate its value compared to the original Fusion, which is still available on Amazon for just $26. If you prefer two standard USB ports and a slightly smaller form factor, the Fusion is still a great product. If you want faster charging and enough juice to share, the Fusion 10000 is a huge leap forward.
Top photo by Maria Savenko