It's no secret that backpacks are popular travel bags that are easy to carry, versatile, and many have cool features. Finding the perfect backpack is a very personal choice depending on your needs. If you're looking on the market for one that works for quick, overnight adventures, these backpacks can easily double as weekenders.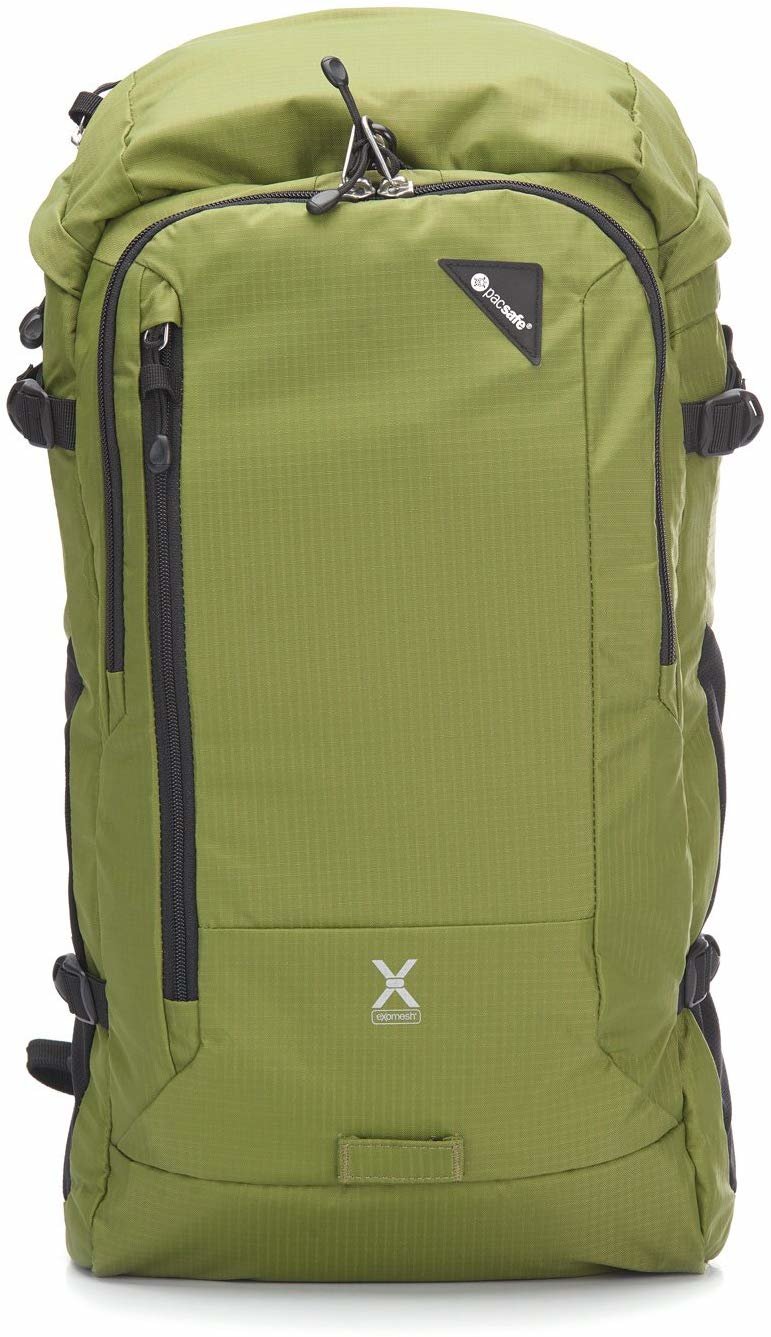 If your weekend adventures include unfamiliar destinations or overnight bus rides, having a backpack that also includes anti-theft properties is ideal. Pacsafe is one of the leading manufacturers of anti-theft travel gear, including backpacks.
The Pacsafe Venturesafe X30 has built-in security features including blocking pockets and hidden stainless steel wire mesh embedded right into the fabric. This feature keeps thieves from slashing your bag while you're walking down the street or are asleep on the bus. Internal and external pockets help with organization and a sleeve inside the main pack can hold up to a 15-inch laptop. Choose from Hawaiian blue or olive green. It sells for around $170.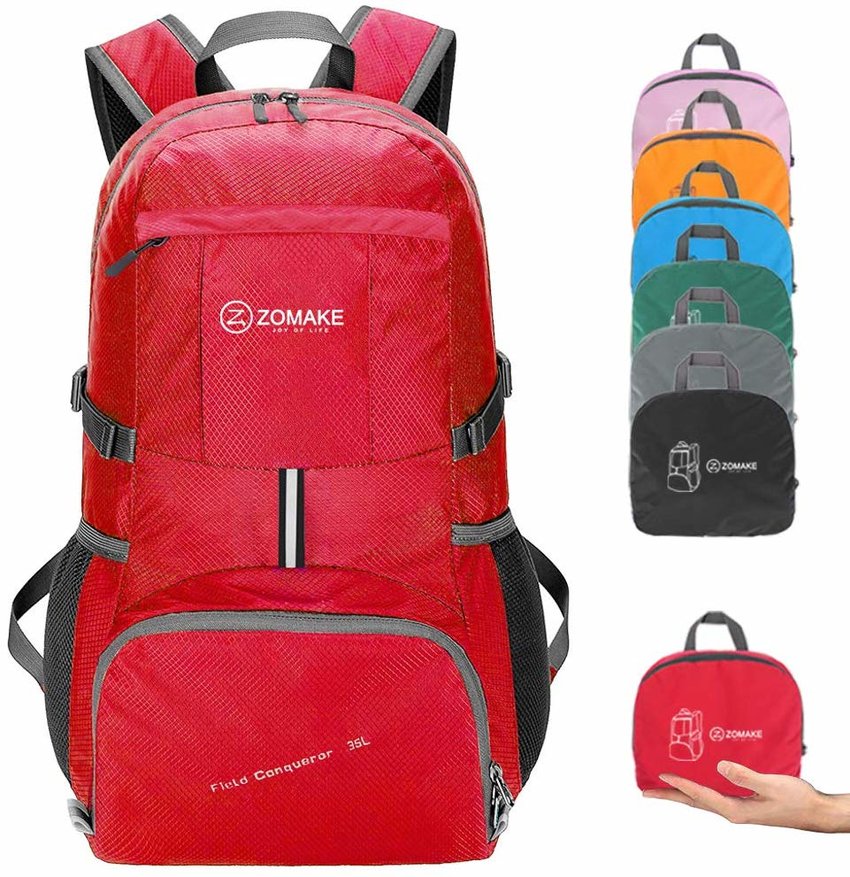 Zomake makes several different lightweight travel backpacks, including one with a 35-liter capacity. It comes in a wide variety of colors, weighs less than a pound, and folds up into a tinier bag when not in use. It's made with durable nylon and is water-resistant, so it's great for adventure travel and unexpected bad weather. The Zomake Hiking Travel Backpack has one main compartment, two side pockets, two zipped front pockets, breathable shoulder straps, and an emergency whistle. This pack is a popular seller on Amazon for more reasons than its durability and light weight — it's only $19.99.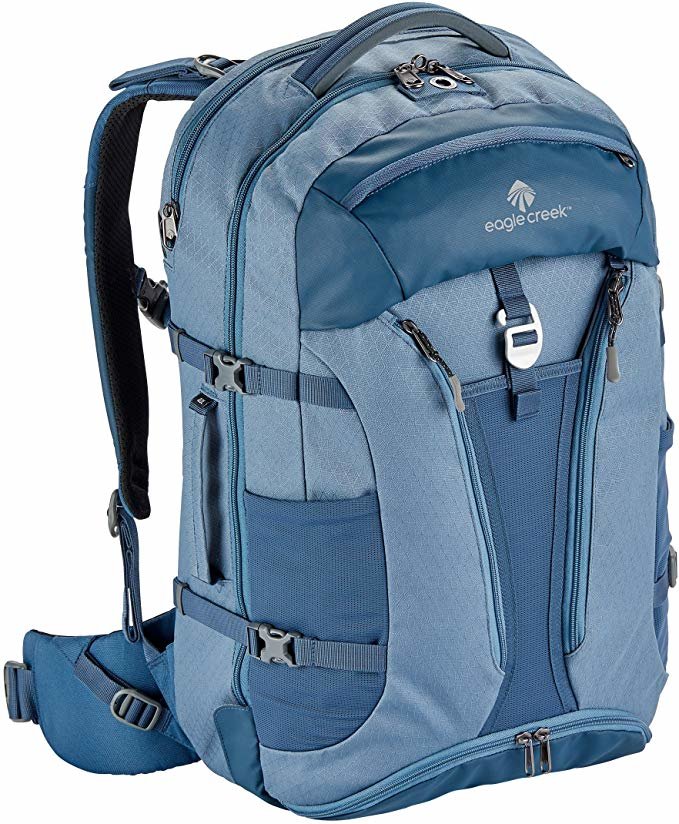 Update 2/27/20: This bag is currently on sale for $133 after clipping the $7 coupon, a full $27 less than its usual price.
Travelers love Eagle Creek backpacks because they have numerous features, are durable, and weather-resistant due to the rain cover. Some of the features that make the Eagle Creek pack so desirable include lockable top zippers that you can use a small padlock on, an ergonomic design to ease strain when carrying it long distances, and split packing compartments to facilitate organization.
The pack has a padded 17-inch laptop sleeve in the main compartment with two access points and the compression straps can be utilized to pack a jacket, pillow, or other necessary gear. There is also a mesh stuffer pocket that can hold a wet raincoat without getting the rest of your belongings soaked. This backpack is excellent for both women and men as it can adjust for the right torso length. The Eagle Creek Global Companion 40L Backpack comes in black or smoky blue and goes for around $160.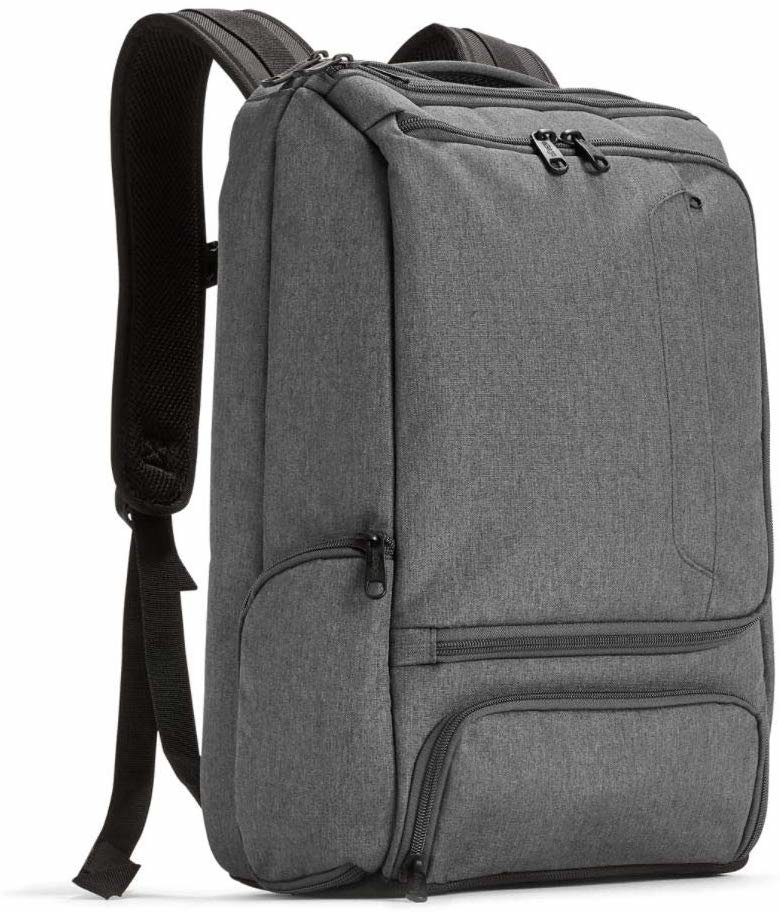 The eBags Professional Weekender Carry-On Backpack is ideal for weekend travel, no matter whether it's for pleasure or business since it can be carried as a backpack, a briefcase, or even a crossbody bag. There are sleeves to hold your tablet and laptop, multiple organizational pockets, a padded, air-mesh back panel, and an adjustable, removable sternum strap. Separate compartments allow you to keep your dirty laundry away from the rest of your belongings. It is also TSA friendly with ScanSmart lay-flat technology that will open quickly and protect up to an 18-inch laptop.
The eBags Weekender is not much larger than the eBags TLS Slim Laptop backpack, making it great for short business trips or weekend getaways where you still need to stay connected. Choose from black, brushed indigo blue, or heathered graphite grey.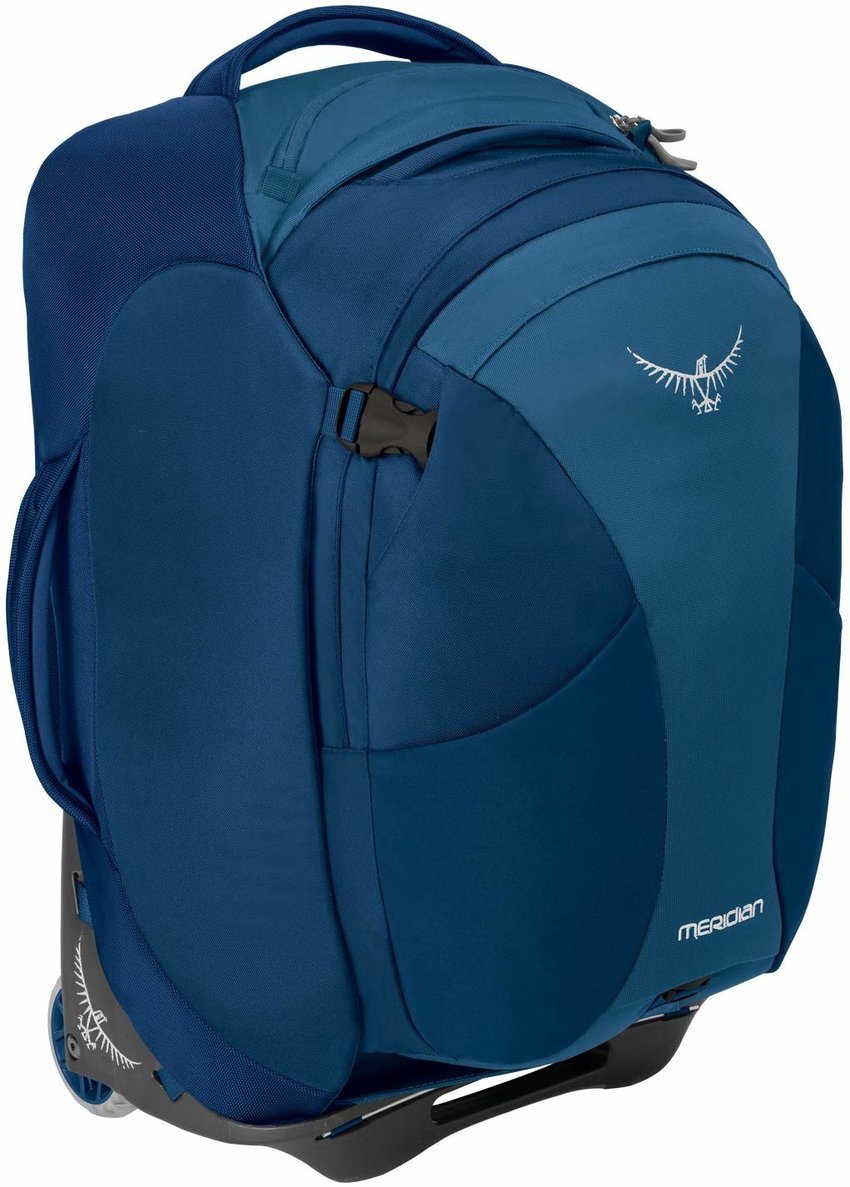 Do you want a backpack that you don't necessarily have to carry all the time? Osprey's Meridian 60L backpack can be carried on your back and it has wheels so you can roll it through the airport. It also zips in half in order to provide you with a smaller day pack to take out with you while you leave the larger part back in your room. The day pack includes a 15-inch padded laptop sleeve as well.
The Osprey pack adjusts at the torso and at the sternum strap. If you do need to check it on the plane, the ID window makes it easy to spot your luggage on the carousel belt. With the wheels, this is one of the heavier packs and weights about 8.3 pounds. It's available in lagoon blue or metal grey.
Feature Photo Credit: pixdeluxe/ iStock