The majority of travel pillows, including the Discoverer-favorite Trtl Pillow Plus, are designed around a specific problem: falling asleep while sitting bolt-upright in an airplane seat. But by focusing on that specific sleeping arrangement, most fall flat when it comes to other types of sub-optimal napping we might attempt while we're away from home. I'm talking resting face-down on your tray table, or laying out across an airport bench, or just getting comfortable when the hotel pillow doesn't feel quite right.
The clever Banale Omni 3 in 1 Convertible Pillow aims to be the one travel pillow that can help in all of these situations, and after using it around the house myself (not on a plane, for obvious reasons in light of the current pandemic), I think it largely succeeds.
Pillow Topper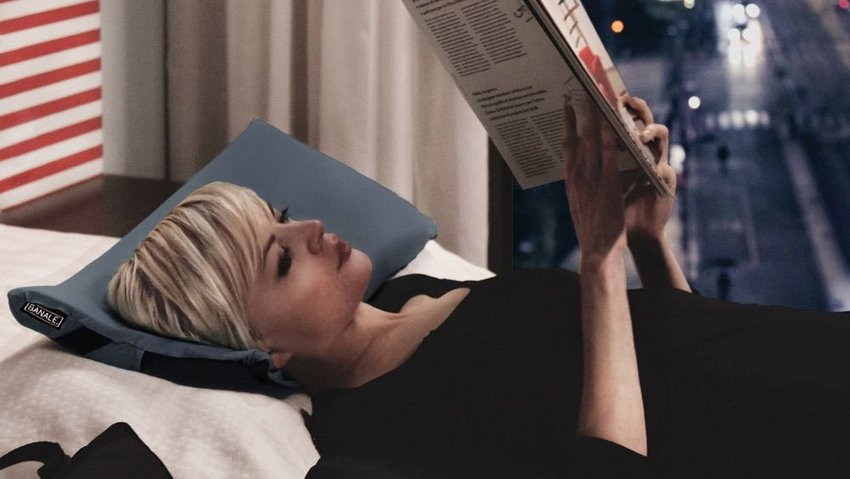 When fully unfolded, the Omni pillow is essentially a small, 1.5" thick rectangular memory foam pillow with a few straps and pockets on the bottom. It's encased in a washable lycra cover which is comfortable and soft, if a bit noisy. It's in this configuration that Banale encourages you to use the Omni as a pillow topper for hotel or Airbnb pillows that aren't as supportive as you'd like. The pillow includes a couple of elastic corner straps to keep it in place atop another pillow, but I'd actually recommend sticking it inside the hotel pillow case, as long as you remember to grab it before you check out.
Double Pillow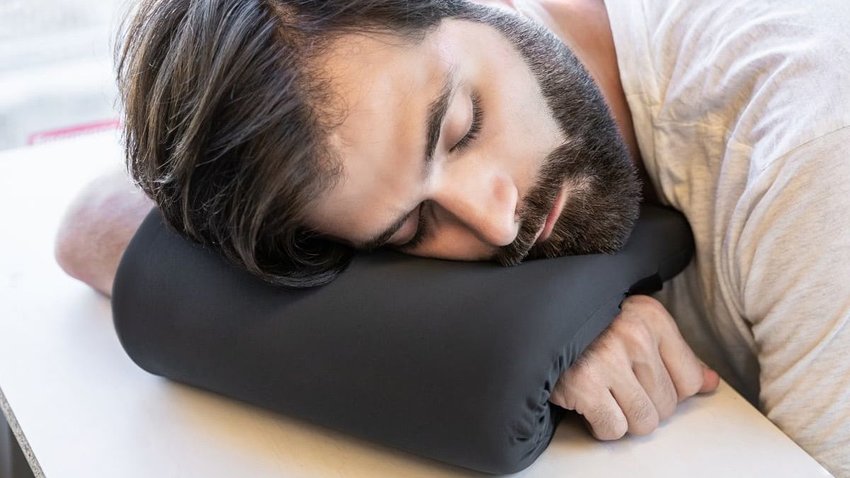 Fold the pillow over on itself (hamburger style), use the elastic corner straps to hold it shut, and you've suddenly got a 3" thick square of memory foam that can act as a small napping pillow all on its own. You can slip your arm through the fold (or not), and use it to nap while lying on a bench, hunched over a desk, buried in a sleeping bag, or curled over your tray table, if that's how you prefer to sleep on a plane. Sure, you could do this with a traditional travel pillow if you were desperate, but the typical horseshoe shape doesn't really lend itself to napping in any position other than wrapped around your neck.
Neck Pillow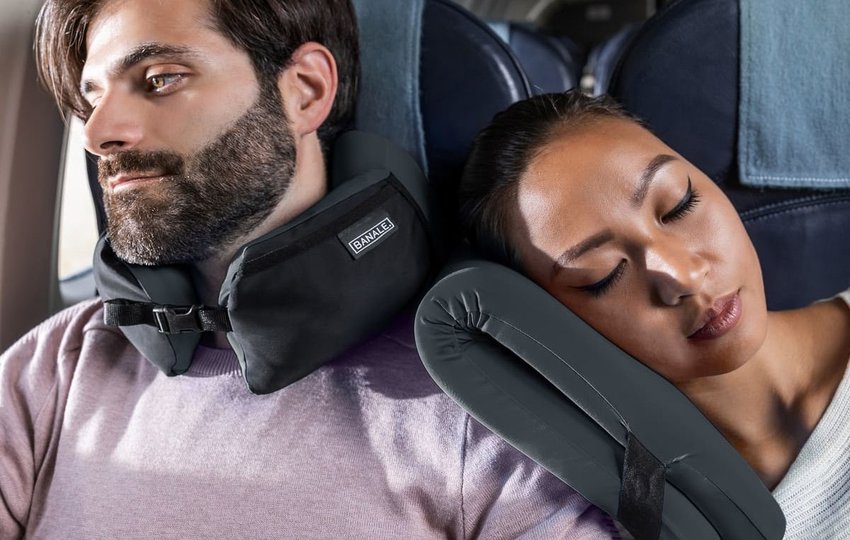 Finally, if you fold the pillow in half again (hotdog style, this time) and pull the corners into the two water-resistant side pockets, you'll have yourself a traditional neck ring-style travel pillow, with an adjustable buckle up front to hold it shut. To be clear, it's nowhere near as supportive as the Trtl pillow in this configuration, or even a traditional memory foam travel pillow like the ubiquitous Cabeau Evolution, but it's better than a lot of inexpensive travel pillows I've tried, and better than you might expect from a pillow designed to be a jack of all trades.
The Omni pillow does have one final trick: the ability to stuff completely inside one of its own pockets for easy transportation. When the Omni pillow is fully packed, Banale describes it as "the size of a mango," which is maybe my favorite size descriptor ever, but also an accurate one.
Should You Buy It?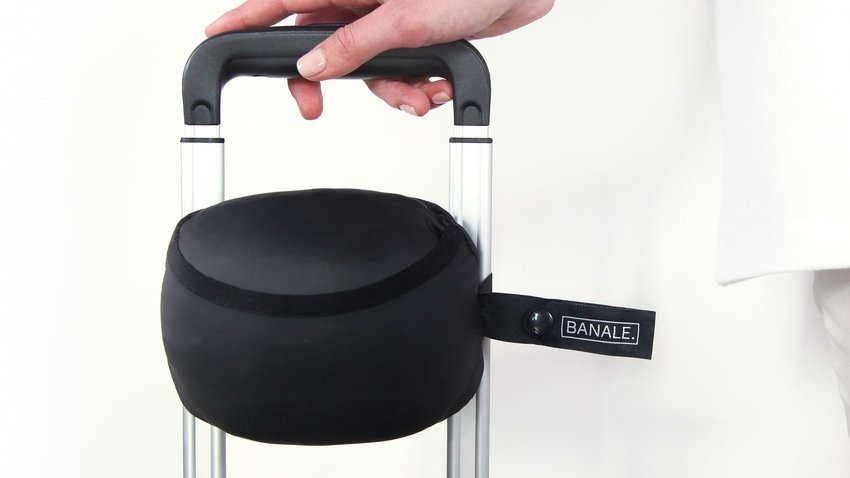 When you're traveling across time zones, every minute of sleep you can catch will pay dividends. If you're only packing one pillow, and are most concerned about sleeping on a long flight on the way to a single destination, I'd still recommend the Trtl Pillow Plus. But if you're taking a trip where you're constantly on the move, and will need to find a few winks in multiple hotels or Airbnbs, airports, and campsites, it's hard to beat the versatility of the Omni pillow.