There are so many Christmas markets scattered across Europe, it can be difficult to know which to choose. Fortunately, I'm an addict, and as the temperature falls and the nights draw in, I set off for a fix of twinkling lights, steaming mugs of glühwein and enough Christmas decorations to fill a million trees. Here are my picks for the best Christmas markets in Europe.
Best For Foodies — Nuremberg (Nürnberg to the locals)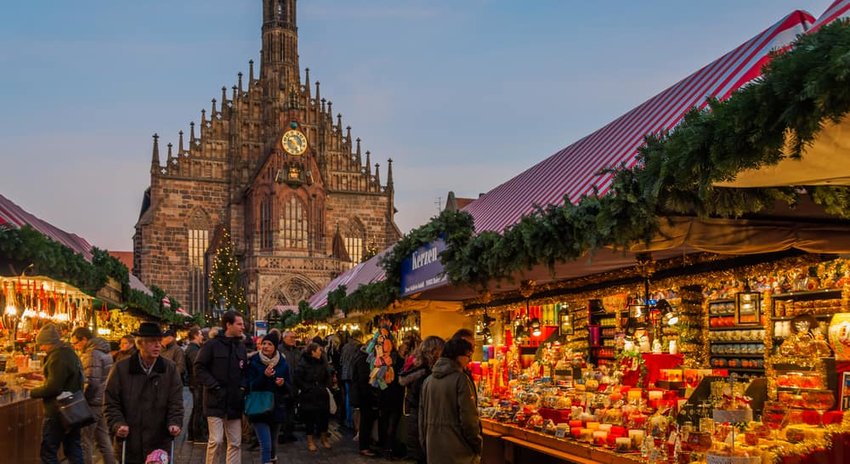 Credit: Perati Komson/Shutterstock
Nuremberg's vast Christkindlesmarkt sprawls across Hauptmarkt square, festooned with white lights. On the air hangs a scent of ginger or spiced apple or sausage, depending on which stall you're passing. The city's known for its Drei im Weggla, three slim but tasty sausages tucked inside a crusty bun. Round off your street meal with Nuremberg's answer to cookies – spicy lebkuchen.
Best For Hygge — Copenhagen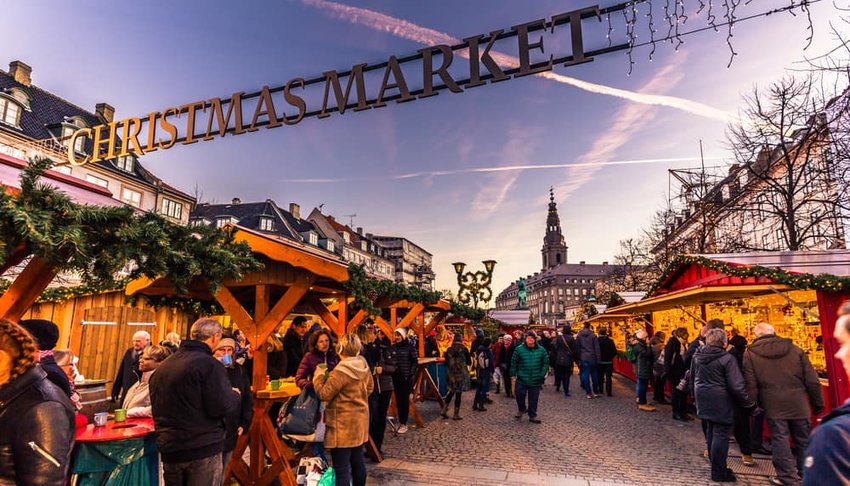 Credit: RPBaiao/Shutterstock
Hygge means creating a cozy, welcoming atmosphere. Scandi style shows no sign of going out of fashion and if you're looking for inspiration to add a touch of hygge to your home décor, then Copenhagen's the place to find it. Design store Skagerak's Christmas market at India Kaj leads the way, and rivals FLID place equal emphasis on high-end design. When you're almost all shopped out, make your way to the Christmas market in Tivoli amusement park and have some fun.
Best For Handicrafts — Salzburg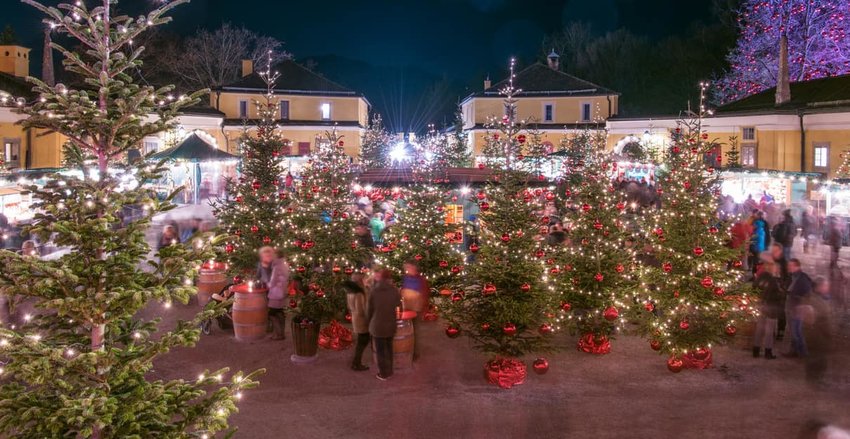 Credit: 4FR/iStock
The Austrian city of Salzburg is at its most magical during the festive season and a visit is a great opportunity to stock up on some traditional Austrian handicrafts. Felted wool is a favorite, used to make everything from kitchen trivets to cosmetics bags. Look for items painstakingly carved from wood, hand knitted by Salzburg's nanas or showcasing local sheepskin and leather.
Best For Snow — Mt Pilatus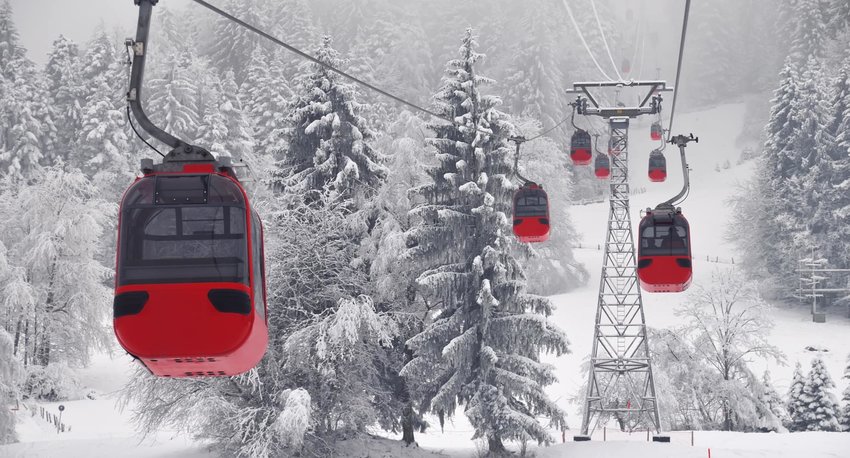 Credit: BreatheFitness/iStock
The Swiss have never let something as minor as a steep gradient put them off. It's no surprise, therefore, to learn that the highest Christmas markets in Europe can be found at the top of Mt Pilatus, whose lofty peaks stand almost 7000 feet tall. To reach them, you'll need to ride a cable car, but that's half the fun. On a clear day, the views over the surrounding countryside, including beautiful Lake Lucerne, are to die for; the stalls are an added bonus.
Best For Warmth — Seville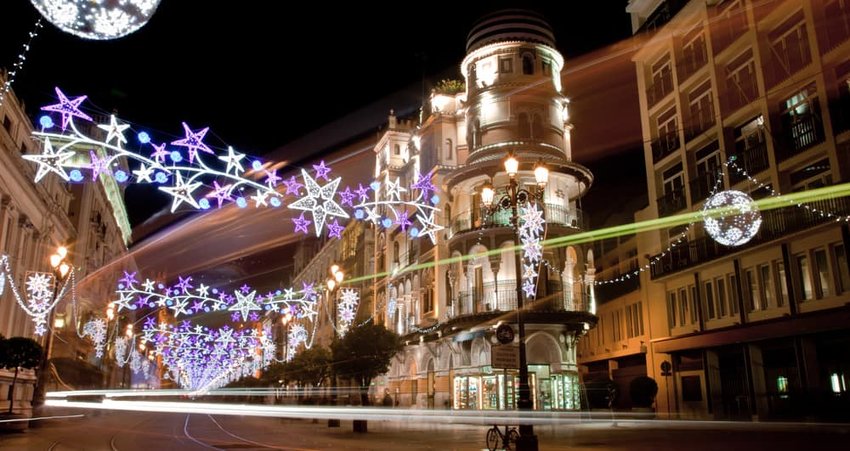 Credit: TheZAStudio/Shutterstock
If you're a traditionalist when it comes to Christmas markets, Seville's big drawback is that there's zero chance of snow. If you can get your head round that – or prefer to wander a market in milder climes – then the Spanish city is a top pick. Head to the Feria de Artesanía Creativa for typical Andalusian products such as ceramics and leather goods. Another popular choice is the Feria del Belén, an entire market dedicated to intricate nativity scenes.
Best For Atmosphere — Regensburg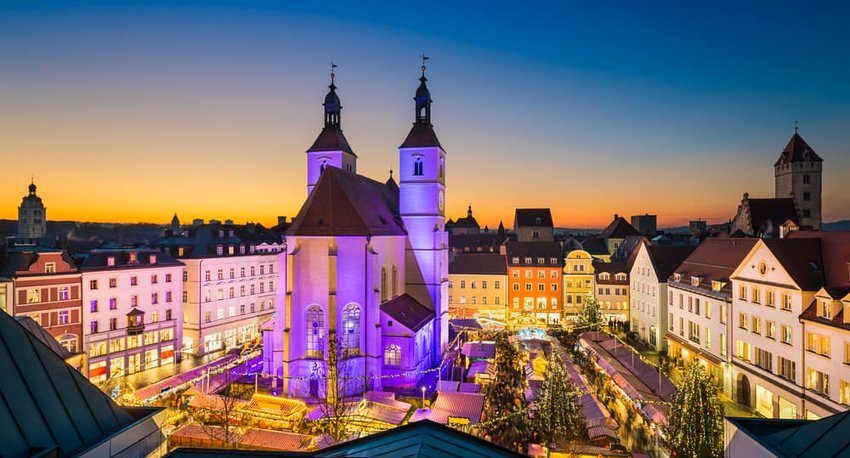 Credit: Mapics/Shutterstock
The noble Thurn und Taxis family, from the German city of Regensburg, know how to make their winter guests welcome. Every Advent, the St Emmeram Palace is transformed with boughs of fir, braziers glowing with seasoned logs and miles of festive lighting. It's surely one of the most romantic markets in Europe, its courtyard lit by candle and torchlight. In this delightful setting, a village of wooden huts offers everything a Christmas shopper could wish for and then some.
Best For Extending Christmas into New Year — Tallinn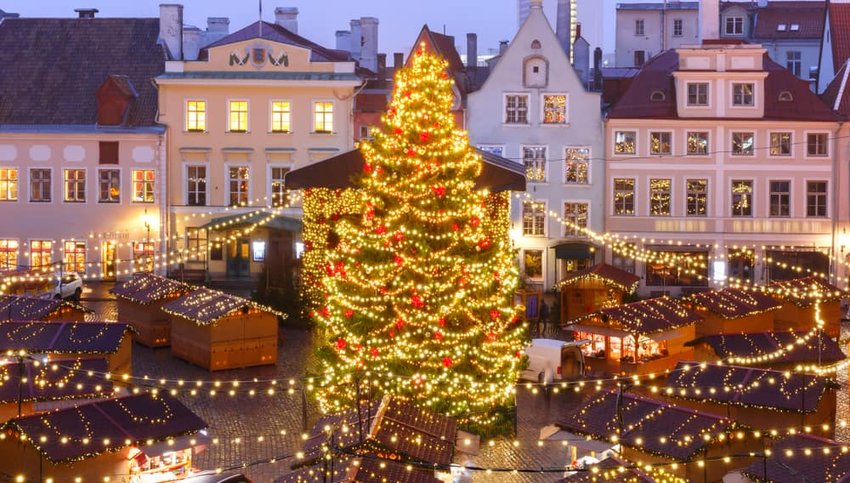 Credit: kavalenkava/Shutterstock
If you're the kind of person who just cannot bear the thought of Christmas being over, then think creatively and head for somewhere whose Christmas market lasts well into the New Year. Hosted in the Town Hall Square around a Christmas tree which has been erected on the site since 1441, local merchants ensure a steady supply of handicrafts and seasonal delicacies such as black pudding and sauerkraut.