America's scale and the diversity of its landscapes make it the ideal place for an epic road trip. From coast to coast there's a plethora of pretty routes to choose from, both within and outside of the country's national parks. If you're hoping to be inspired, take a look at our picks for the ten best scenic drives in the U.S.
Monument Valley - Utah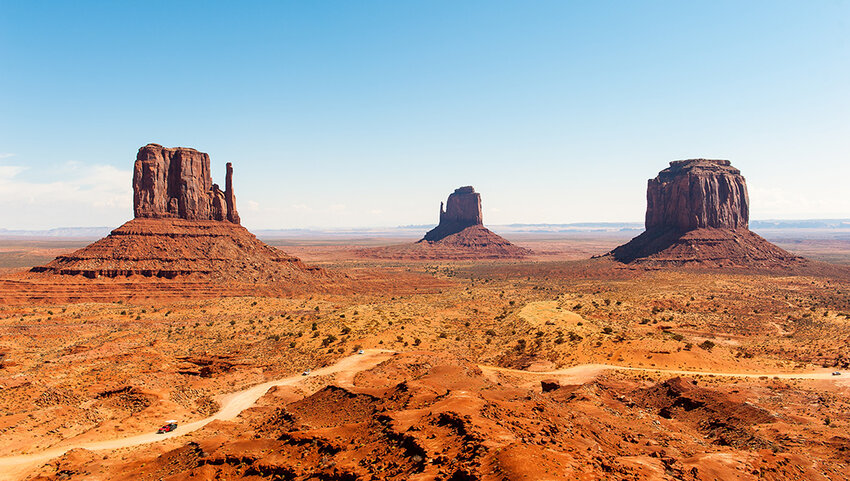 Scenic Byway 163 is a remarkable section of the Trail of the Ancients National Scenic Byway. It travels through Utah's breathtaking Monument Valley, known as Tsé Bii' Ndzisgaii (Valley of the Rocks) to the Navajo. Once part of the sea floor, tectonic uplift created a plateau and over many thousands of years, weathering and erosion by water and wind have sculpted the landscape to create the sandstone buttes you see today. The Anasazi Indians were the first to settle here, around 1200 BCE. More recently, this red desert has inspired many film makers – this is, after all, the place that stopped Forrest Gump in his tracks – and has captured the imagination of countless road-trippers.
17-Mile Drive - California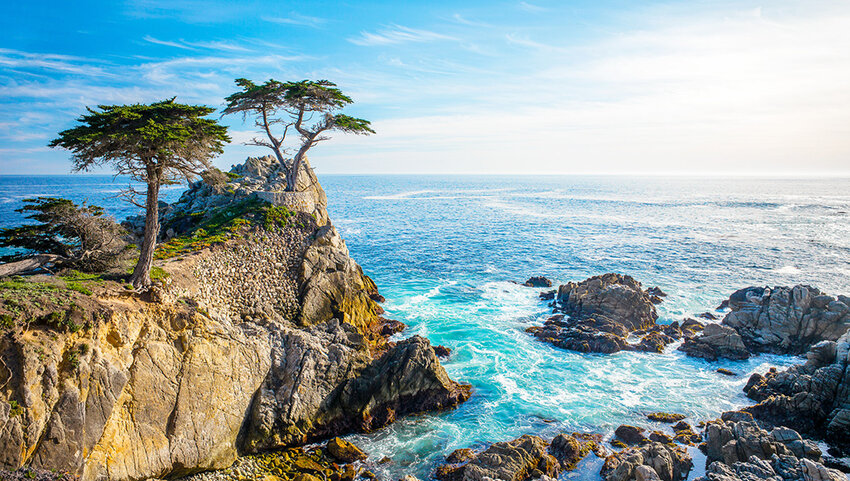 The spectacular 17-Mile Drive links Pacific Grove and affluent Carmel-by-the-Sea along California's central coast. This region boasts seven championship golf courses, but it's probably best known for The Lone Cypress, an ancient tree perched photogenically on a granite outcrop in front of the Pacific Ocean. Further along the coast, the gnarly, bleached tree trunks at Pescadero Point rise from piles of boulders strewn across the shore. Wildlife viewing opportunities abound, most notably at Seal Rock and Bird Rock where seals and sea lions haul out of the water. Be sure also to stop at Point Joe where submerged rocks cause the water to churn, lending this spot its nickname: "The Restless Sea."
Acadia Park Loop Road - Maine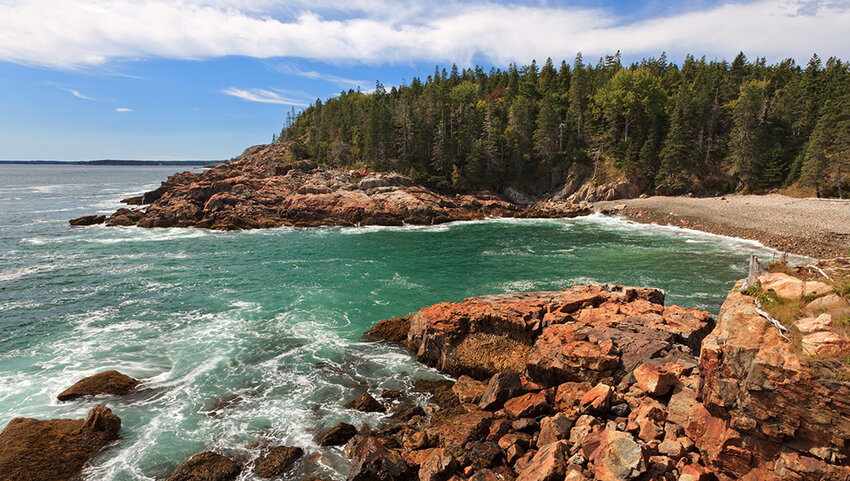 Base yourself in the Mount Desert Island town of Bar Harbor to take advantage of this gorgeous scenic loop that unlocks the wonders of Acadia National Park. The 27-mile-long route begins along Paradise Hill Road and hugs the coast. Pull over to stroll on granite ledges, sandy beaches, and rocky headlands backed by spruce, fir, and pine trees. Check out Thunder Hole, where incoming waves dramatically expel trapped air and water. Park up to admire Otter Cliff and its fabulous cobble beach. Be sure to take the up-and-back detour to the summit of Cadillac Mountain to take in the view. It's advisable to go early in the day – or just outside peak season – if you want to avoid the crowds that clog the prettiest stretches of this popular national park.
Going-to-the-Sun Road - Montana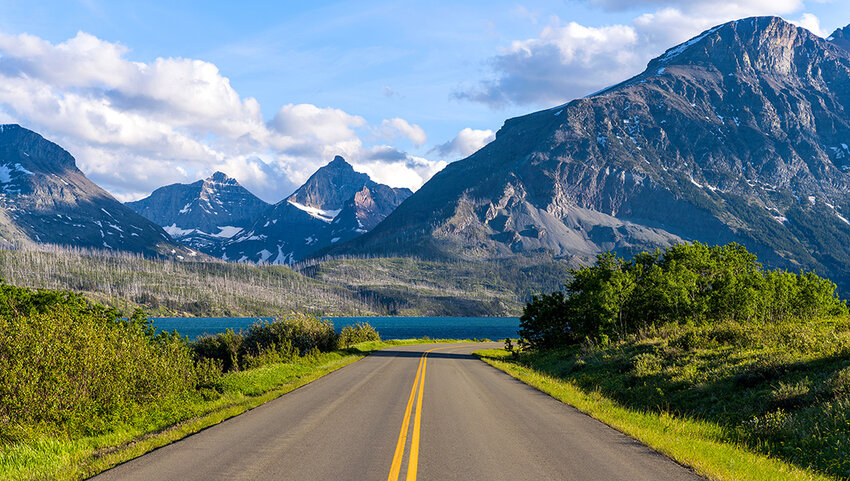 Driving Going-to-the-Sun Road without stopping would take about two hours, but you'll feel cheated if you don't pause often to take in the view. The drive crosses the Continental Divide as it summits Logan Pass, 6,646 feet above sea level. Among the road's many highlights are craggy peaks, waterfalls, and glaciers. Wildlife sightings are common, so look out for mountain goats, bighorn sheep, and grizzly bears. This seasonal route cuts through Glacier National Park and although the weather dictates when it opens, you'll typically be able to drive Going-to-the-Sun Road from early July through to late September. An off-season alternative is Looking Glass Highway – aka Montana 49 – which skirts the southeastern edge of the park and is open year-round.
Overseas Highway - Florida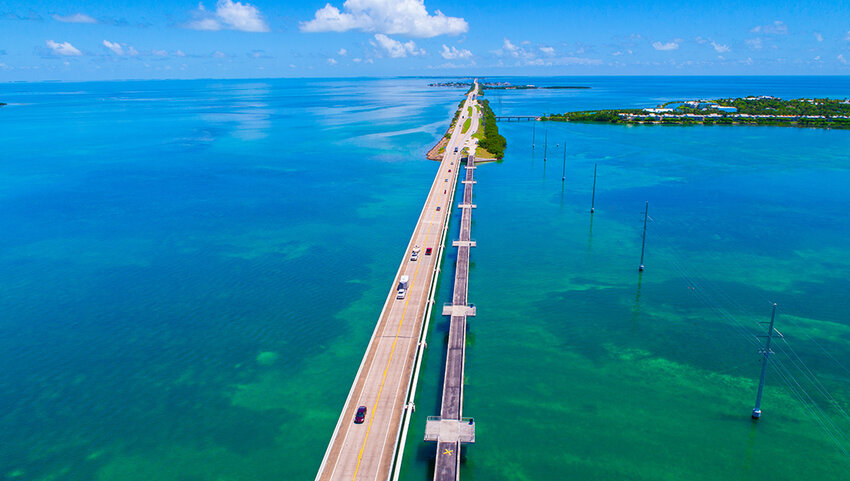 The Overseas Highway links mainland Florida with Key West, connecting islands and islets via a road built right over the ocean. To follow it requires crossing 42 bridges, the longest of which is Seven Mile Bridge. In places, the water beside the highway is only a few feet deep. Parts of the highway utilize infrastructure installed for the Florida East Coast Railway, an economic casualty of the 1935 Labor Day hurricane. Motorists can learn a little about the area's past if they stop at Pigeon Key where, in the shadow of the old Seven Mile Bridge, a museum tells the story of Henry Flagler's railroad and the people who built it.
The High Road and Low Road to Taos - New Mexico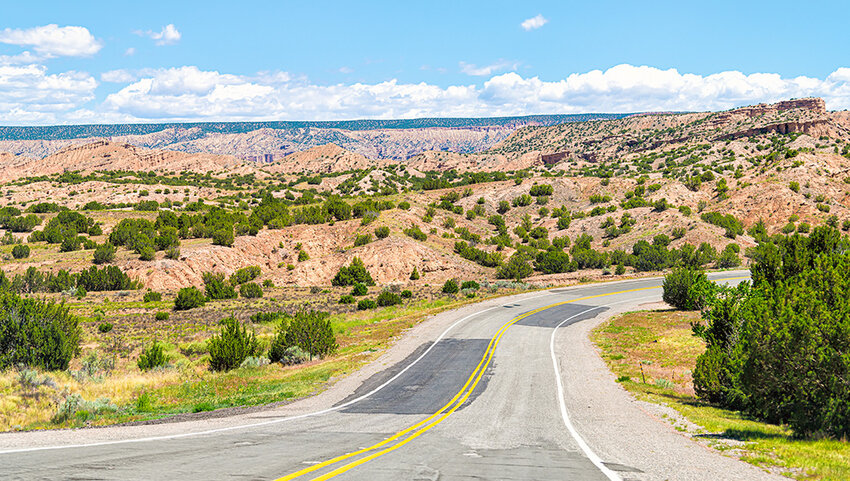 Two scenic routes link Santa Fe and Taos — the High Road and the Low Road. The former snakes up through the Badlands dotted with juniper and piñon trees. Forest gives way to meadows as the road climbs through the Sangre de Cristo Mountains. Watch out for elk, as they sometimes stray onto the highway. You'll want to pull over to snap a picture from Truchas Overlook and stop in Chimayo to visit the Santuario de Chimayo, an adobe church built in 1816, and Ortega's Weaving Shop, where they've been creating textiles the traditional way for nine generations. The Low Road, named for its lower elevation, hugs the banks of the Rio Grande as it passes through the canyon. There's a slew of wineries to check out, and you should also nose around the quirky collection of colorful old gas pumps at Embudo.
Grand Teton to Yellowstone - Wyoming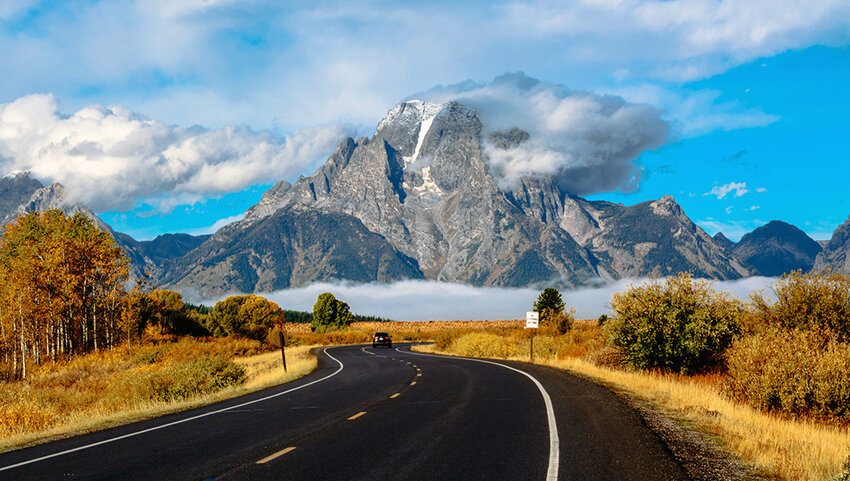 Wyoming's remarkable landscapes delight millions of visitors every year, but it's the proximity of two of America's greatest national parks that makes this part of America extra special. The gap between Grand Teton and Yellowstone's south entrance is less than seven miles, though you'll be keen to travel much further in both directions. The John D. Rockefeller Jr Memorial Parkway connects the two, part of a breathtakingly scenic route that promises stellar views of snow-capped mountain peaks, bucolic lakes and rivers, gushing geysers and bubbling mud pots. Wildlife is abundant; black bears and grizzlies, moose, elk, pronghorn, bighorn sheep and bison are often seen.
Kancamagus Highway - New Hampshire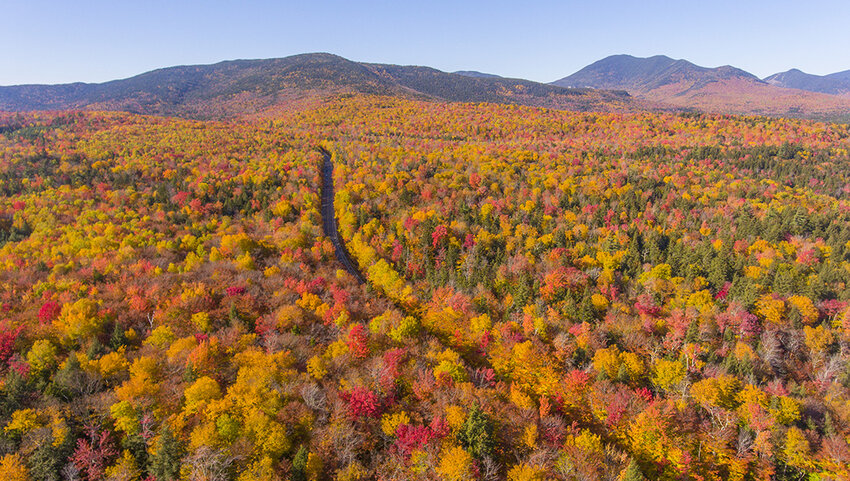 New England's fall foliage has a global reputation. Come in late September or early October for peak color along New Hampshire's Kancamagus Highway. This scenic byway connects Lincoln and Conway as it cuts through the White Mountain National Forest. Numerous viewpoints promise striking panoramas, among them Pemigewasset Overlook and Sugar Hill Scenic Vista. The Kanc's waterfalls are also delightful. The 45-foot drop of Sabbaday Falls makes it a favourite pitstop; hikers will enjoy the out and back trail to Franconia Falls. Don't miss Rocky Gorge, while Lower Falls and Champney Falls are also impressive after periods of heavy rain.
Blue Ridge Parkway - Virginia and North Carolina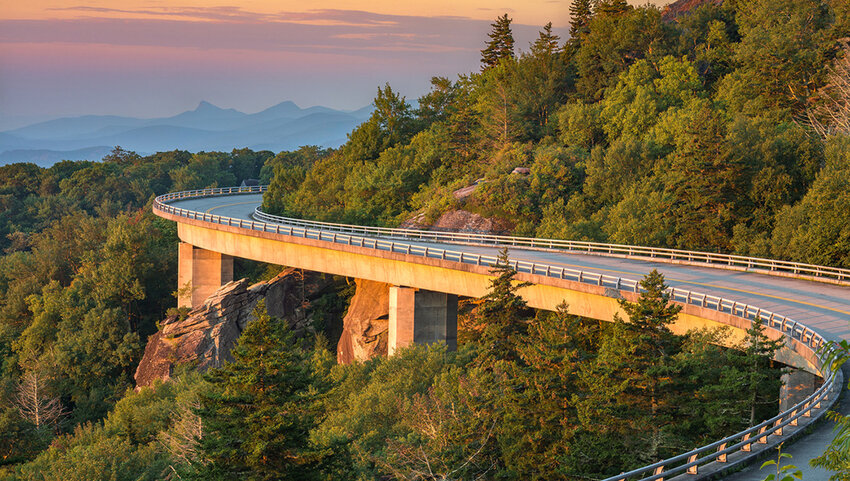 Experience "America's Favorite Drive" as you take to the wheel between Shenandoah National Park and Great Smoky Mountains National Park. This extraordinary linear park travels for 463 wonderful miles through the Blue Ridge Mountains, part of the Appalachian chain. Natural Bridge State Park, a jaw-dropping limestone gorge once owned by Thomas Jefferson, is a must-see in Virginia. At historic Mabry Mill, built in 1903, music concerts take place on Sunday afternoons throughout the summer. Cross the state line and picnic at Cumberland Knob before continuing on to lively Asheville, known for its arts and food scene. Nearby, climb 491 steps up to Chimney Rock (or cheat and ride the elevator) and admire Hickory Nut Gorge and Lake Lure from this 535-million-year-old monolith.
Hana Highway - Hawaii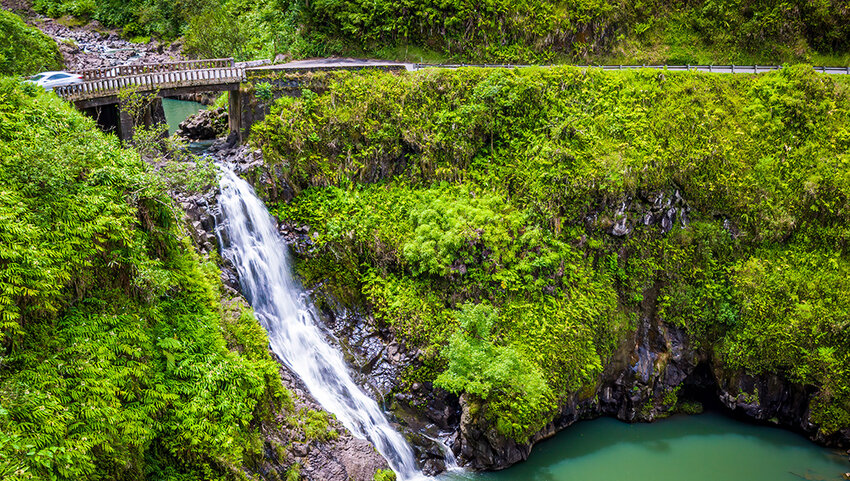 Travellers to the Hawaiian island of Maui can experience the breathtaking Road to Hana. It stretches for 64.4 miles, connecting the towns of Kahului and Hana. Along the way, there are countless reasons to stop. Hiking trails lead to lush valleys adorned with glorious waterfalls like Pua'a Ka'a Falls, Hanawi Falls, Wailua Falls, and 'Ohe'o Gulch (better known as Seven Sacred Pools). The golden sand of Ho'okipa Beach Park is a favorite with water sports enthusiasts who come to enjoy surfing, kite boarding, and SUP. Meanwhile in Wai'anapanapa State Park, lava tubes and the black sand beaches beside the turquoise sea are unmistakable proof of the island's volcanic origins.