The East Coast of the U.S. may be best known for its major metropolitan centers, like New York City and Boston, but it's also home to some of the most charming small towns in the country. From the shores of Maine all the way down to the Florida Keys, these little villages offer a serene escape from the hustle and bustle of city living. Known for their pristine nature, diverse activities, and centuries of culture and history, these towns on the East Coast have it all, so don't wait to visit.
Bar Harbor, Maine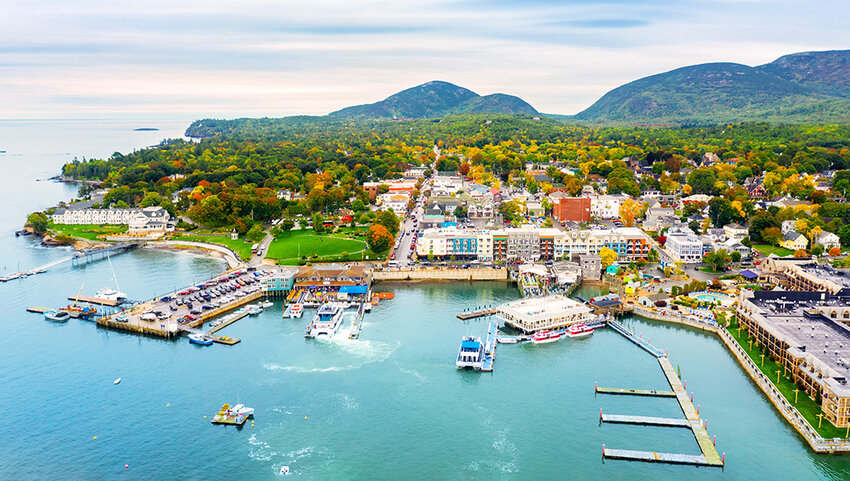 Bar Harbor, Maine, is just 63 square miles in area, which is home to a mere 5,200 full-time residents. But for what this town lacks in size it more than makes up for in natural beauty. Bar Harbor serves as the entrance to the majestic Acadia National Park, the only national park in the northeast. This serene and protected expanse is also where you can find Cadillac Mountain, the highest point within 25 miles of coastline in the entire country. Acadia is just the tip of the iceberg when it comes to Bar Harbor's natural beauty, however, as the town is also highlighted by the stunning Atlantic coastline.
For some culture that's a little off the beaten track, Bar Harbor offers ghost tours led by guides dressed in 19th-century inspired garb. One such local ghost tour company is indigenous-owned and the only one in the region that shares eerie indigenous spirit tales. No trip to Bar Harbor is complete without partaking in some water-based activities, from high-speed ferry trips to whale watching expeditions. There's also the Bar Harbor Music Festival, which recently celebrated its 57th year, and showcases the music of various genres from Mozart to Duke Ellington.
Stowe, Vermont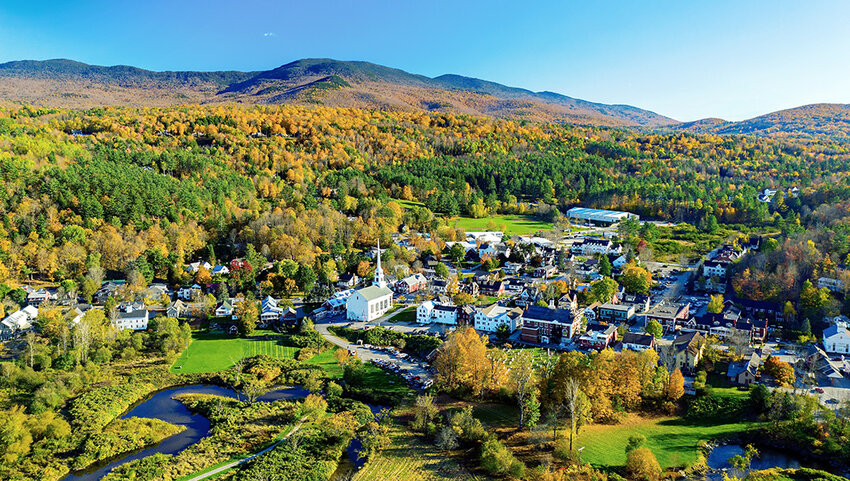 While less than 1,000 people call Stowe, Vermont, their permanent home, it's a mecca for tourists year round. That being said, your experience in Stowe is dependent on the season. In the summertime, popular activities include hiking, fishing, zip lining, and even disc golf. In fact, Stowe is considered one of the top five disc golf destinations anywhere in the world, and one of the best 18-hole disc golf courses is located at the Trapp Family Lodge. This historic hotel was founded by the real-life singing family as seen in the movie The Sound of Music, and began welcoming guests in the 1950s. The hotel remains a highly popular destination due to both its history and the onsite von Trapp Brewery.
In the winter, Stowe offers an entirely different experience, serving as one of the most desirable ski havens on the East Coast. The town is home to 4,395-foot-tall Mount Mansfield, the highest peak in Vermont. Whether you prefer to take a scenic gondola to the top, or fly down the mountain on a pair of skis, Mount Mansfield is one of the highlights of any wintertime experience in Stowe. Stowe also offers other winter activities including dog sledding, ice fishing, and horse-drawn sleigh rides.
Chatham, Massachusetts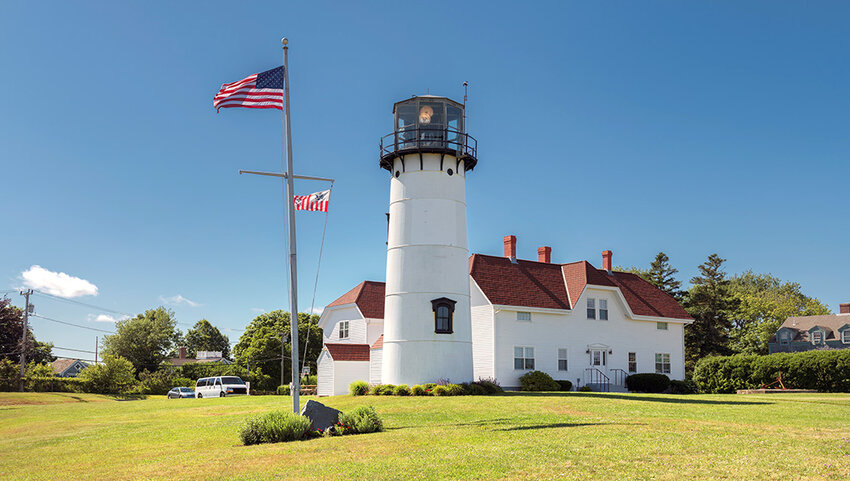 Chatham is an idyllic Atlantic village located on just 16 square miles of land at the southeast corner of Cape Cod. Given Chatham's proximity to the ocean, it makes sense that one of the town's most popular attractions is the historic Chatham Lighthouse, one of six lighthouses of its kind built throughout Cape Cod. The lighthouse has stood in its present position since 1877, and has offered tours to those curious about the region's maritime history since 1990.
The lighthouse is far from the only must-see attraction in Chatham. No trip to the Cape is complete without visiting Monomoy National Wildlife Refuge. This natural preserve protects migratory birds, gray seals, and other wildlife that calls the park's 7,921 acres home. Cape Cod as a whole is also known for the historic Cape Cod Baseball League, with roots dating back to 1885. This league officially celebrates its 100th anniversary in 2023, and what better way to embrace the town's culture than by sitting among locals at a Chatham Anglers baseball game.
Mystic, Connecticut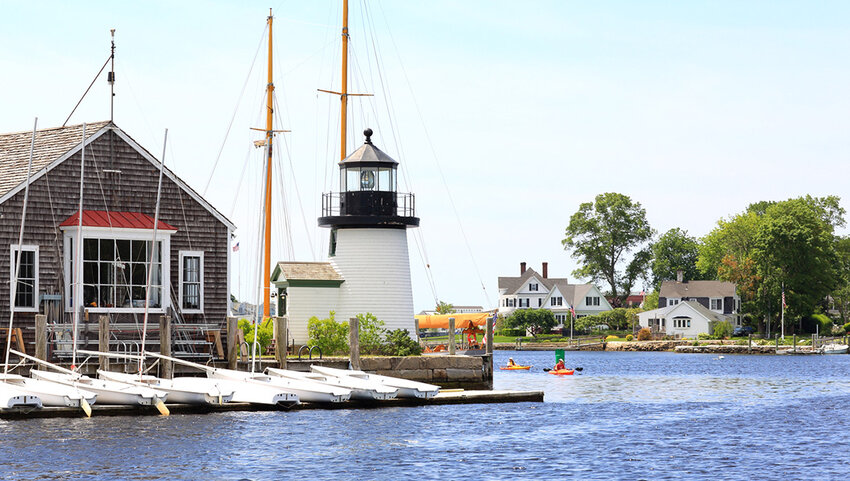 Mystic was a thriving community in the time of Colonial America, and its 4,300-plus residents still embrace those roots today. The town was particularly notable for its role in shipbuilding, as the historic Mystic Seaport is where over 1,400 ocean vessels were built between 1784 and 1919. Many of these ships are considered among the pinnacle of American shipbuilding, and the seaport's museum currently has several on display. In fact, the museum's collection of watercrafts is the largest in the United States, and is highlighted by vessels including the world's last surviving wooden whaleship known as the Charles W. Morgan.
Not only is Mystic rich in history, but also entertainment, as this small region doubles as a thriving resort town. Both Foxwoods Resort and Casino as well as the Mohegan Sun are located in Mystic, the former of which is among the largest resort casinos in North America. With gambling, spa amenities, and non-stop entertainment, these venues offer a lavish getaway unlike few other places on the east coast.
Cape May, New Jersey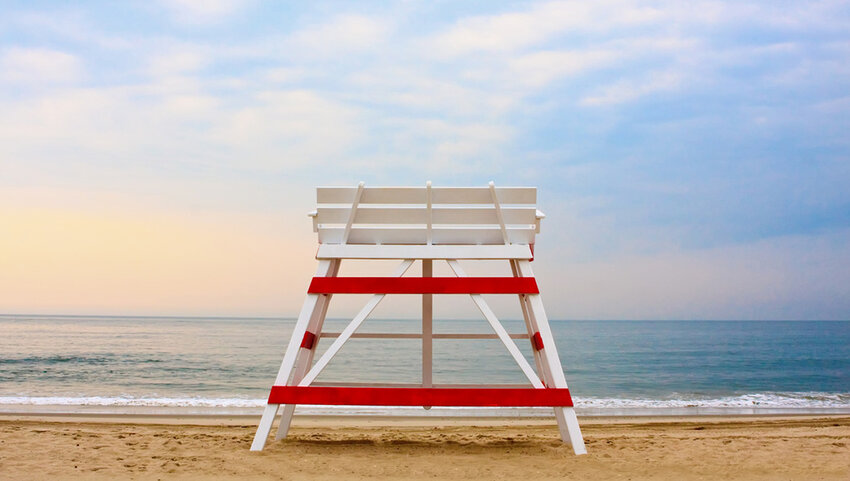 The town of Cape May — which encompasses a mere 2.5 square miles of land area — is located at the southern tip of New Jersey where the Atlantic meets the Delaware Bay. While it's known as a thriving beach destination today, modern development of the region first began around 1766. By 1834, Cape May served as a popular escape for elite residents of New York, Philadelphia, and other nearby cities. After falling into disrepair, Cape May was revitalized through a series of public works projects in the late 20th century that restored its popular boardwalks, beaches, and pedestrian malls.
One of the most alluring experiences of Cape May is its pristine beaches, as you can bask in the sun for hours on end. But for those looking to be active, Cape May is home to thrill-seeking activities such as parasailing; Atlantic Parasail, for instance, is a popular local business offering the chance to glide over 300 feet above the Atlantic. Cape May also offers its fair share of animal-focused boating expeditions for bird and whale watchers alike. Even in the offseason, Cape May is a popular destination, as the town is converted into a winter wonderland each Christmas.
Beaufort, South Carolina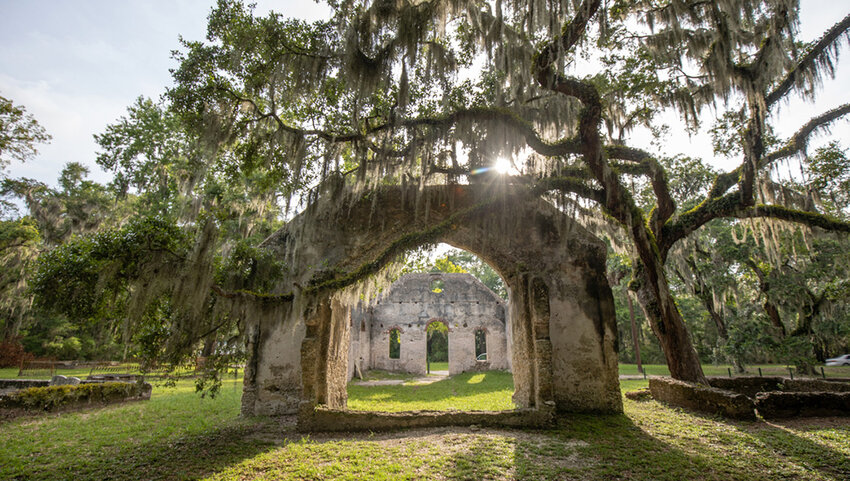 Dipping a bit further south along the coast, Beaufort, South Carolina, is a glorious oceanside haven. Despite its population of just over 13,000 residents, Beaufort maintains a small-town feel. This South Carolina village was founded in 1711, making it the oldest town in the state after Charleston. There's no better way to experience that legacy than by taking a walk through the city's historic district. This neighborhood showcases Beaufort's beautiful homes, many of which predate the Civil War. These homes are also home to a stunning and diverse mix of architectural styles, including Federal, Neoclassical, Greek Revival, and Victorian.
Beaufort's natural beauty can be best experienced in a number of ways, from high in the sky aboard a biplane to down at sea level kayaking through Beaufort's marshy wetlands. One particularly notable site is the Spanish Moss Trail, a 10-mile-long greenway that traverses through the wet, marshy areas that make Beaufort so unique. Beaufort is also a prime destination for deep sea fishing should you be so adventurous.
Marathon, Florida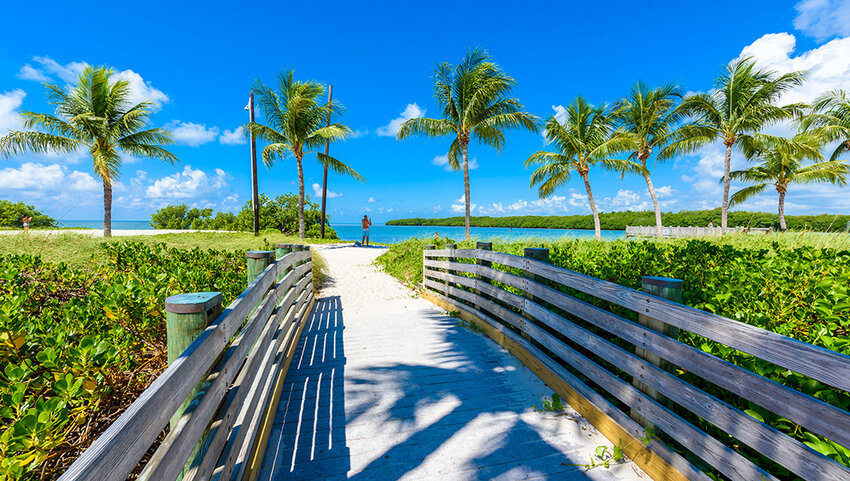 The Florida Keys are unlike anywhere else in the country. While Key West may have the name recognition, a bit further inland is the equally beautiful small town of Marathon. Marathon is spread out over 13 small islands in the Florida Keys, and is known for its water-based activities and waterfront dining. Tourists may flock to Marathon for boating and jet-ski excursions, but this small town also serves as an important wildlife refuge for at-risk animal species.
Marathon is home to a turtle hospital dedicated to the rehabilitation of endangered sea turtles, and is located just a few miles west of the Dolphin Research Center. Both of these important institutions aim to preserve the rich wildlife of the Florida Keys. Marathon also offers a fascinating glimpse into the once-rich history of the Florida East Coast Railway. The town's Old Seven-Mile Bridge once played an important role on the former Overseas Railroad, and now acts as a scenic pedestrian walkway jutting out into the ocean. Furthermore, old train cars from that time are located at Marathon's Crane Point Hammock Museum. This museum is also known for its stunning butterfly gardens and vast hammock trails that allow visitors to experience the natural beauty of Florida.