Travel for many of us over the past year has meant spending more time outdoors, even if it's just in our own backyards. That's why BioLite's portable FirePit was one of our favorite gadgets of 2020, and now, it's been upgraded for the new year.
Why the FirePit?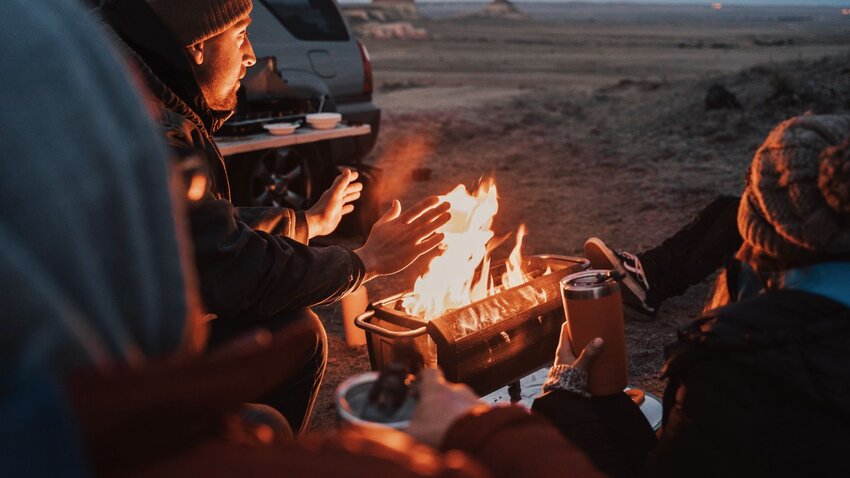 Simply put, the BioLite FirePit is a total reinvention of the campfire as you know it. The portable pit works with both wood and charcoal, can double as a grill, and features metal mesh sidewalls that give everyone a 360-degree view of the entire fire; not just the flames that rise over the upper lip of the pit.
Most uniquely though, the FirePit boasts a battery pack, Bluetooth controls, and an array of 51 air jets that stoke the flames automatically while reducing smoke. There's even a turbo mode that can quickly take your fuel from an initial spark to a roaring flame, without forcing you to lay down in the dirt and blow on your kindling. If you want a huge, impressive fire to keep a circle of friends warm, it's as easy as cranking up the fans with your phone. But if you'd rather have a smaller, controlled flame for cooking, it's just as easy to turn the fans down.
Once you're ready to head home, just fold up the legs and take the FirePit with you. It's roughly the size of a cooler, and BioLite even sells an optional carrying case with a built-in solar panel that recharges the battery.
What's New?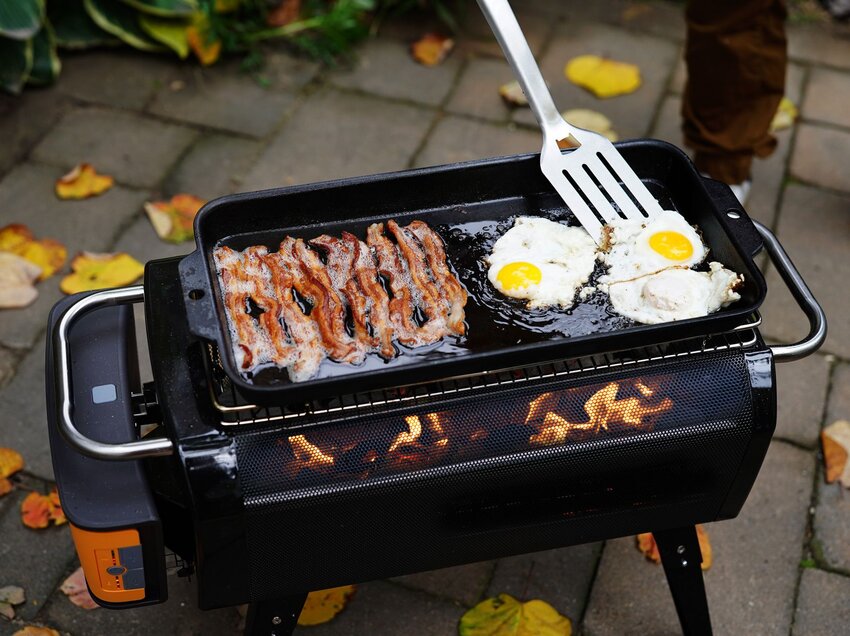 The FirePit+ is an iterative update, but a great excuse to pick up the FirePit for the winter if you've been on the fence. Its slightly tweaked body design radiates heat more outwards than upwards to keep you warm while maintaining social distance. A new enamel coating on the X-ray mesh promises improved durability and easier cleaning. And perhaps most importantly of all, the battery pack got an upgrade to provide up to 7 hours of fan time on high, or 30 on low, up from 5 and 24, respectively.
Get It While You Can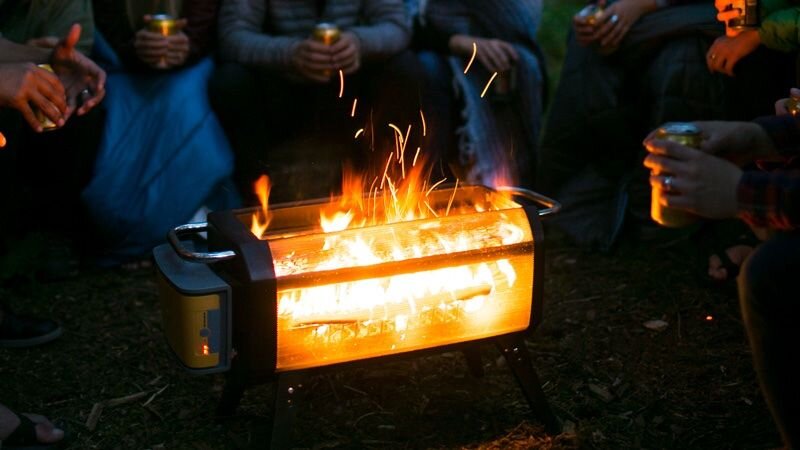 Due to pandemic-spurred demand, the FirePit has been in and out of stock for the past year, meaning the release of the FirePit+ is a great chance to secure one for yourself this winter. It's likely to go on backorder before long, and at $250, it's the same price as the previous model.