If you want to fly these days, you have to wear a mask; it's pretty much non-negotiable. But the folks at Cabeau--best known for the Evolution travel pillow that you see on sale at just about every airport convenience store--are trying to make masked flying just a little more pleasant with perhaps the most 2020 product of the year: mask tape.
Cabeau Tape
Each roll of Cabeau Tape (also available on Cabeau's site, with a Buy 2, Get 1 Free deal) includes 200 plush, pre-cut adhesive strips designed to affix the sides of your mask to your face. Cabeau claims that 30% of the air you breathe while wearing a cloth or surgical mask comes in through the edges of the mask, and using mask tape can reduce this unfiltered air flow. I don't put too much stock into this selling point, since consumer-grade masks are primarily designed to catch your own respiratory droplets rather than prevent others' from reaching your airway, and a few strips of Cabeau tape won't form anything close to an airtight seal. But it certainly can't hurt if you're in a situation (like an airplane) where social distancing isn't possible.
Great For Glasses Wearers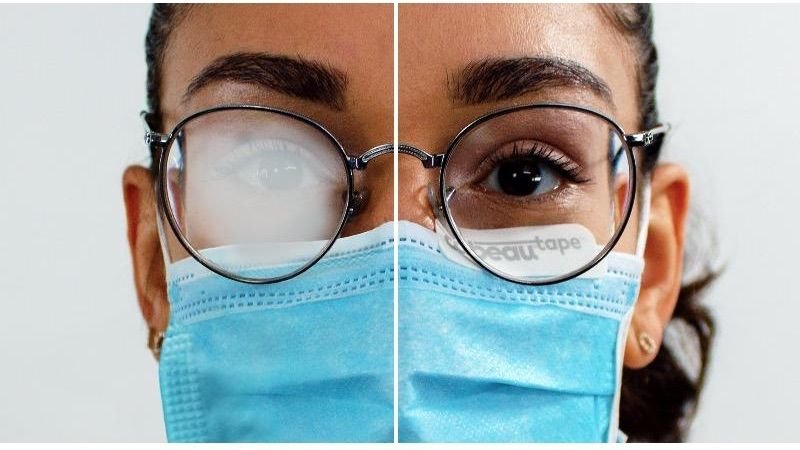 That said, as a glasses wearer, Cabeau Tape all but eliminates "Mask Fog," and that's enough reason by itself to recommend it. While I'm used to every deep exhalation forming condensation on my glasses, a piece of Cabeau tape below each eye completely solved the problem by instead forcing my expelled air through the mask, or out the sides and bottom. It might not be worth putting on the strips for a quick trip to pick up groceries, but for a long flight or any other extended mask-wearing session, it's a revelation.
Saves Your Ears, Too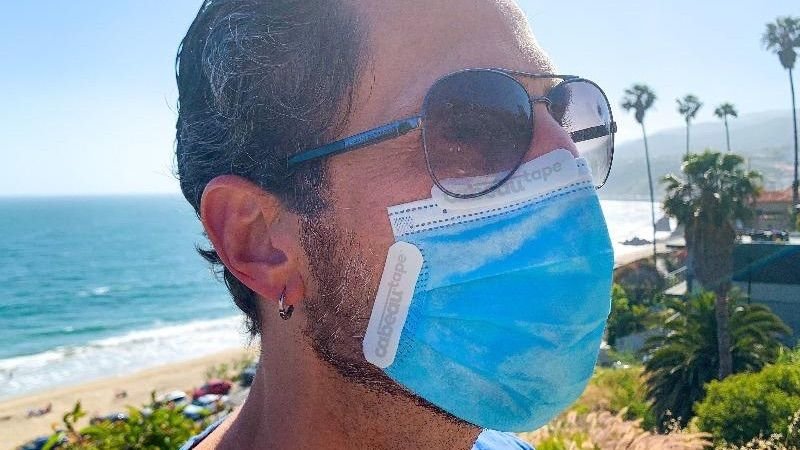 Anyone that's worn a mask for more than an hour or so knows that the ear loops can start to really dig into your skin after a time. But by securing two strips of Cabeau Tape to your cheeks, you can alleviate some of the pressure on your mask's ear loops, which otherwise are the only things holding the mask to your face. Again, for a 15 minute trip to the store, it won't make a difference. For a four hour flight, it'll leave you in a much better mood, and with much less tender ears, when you're finally able to remove your mask.
How Well Do They Stick?
The pre-cut strips are water resistant, and strike just the right balance between comfort and adhesion. They're not so sticky that they'll rip out your beard hairs or feel too agonizing when you pull them off, but they're sticky enough to feel secure over a long period of time, even if you're talking, yawning, or otherwise putting them under strain with your facial movements. Imagine the nicest, most expensive Band-Aid you've ever used, and you'll have a pretty good idea of what to expect.
A Word On Fashion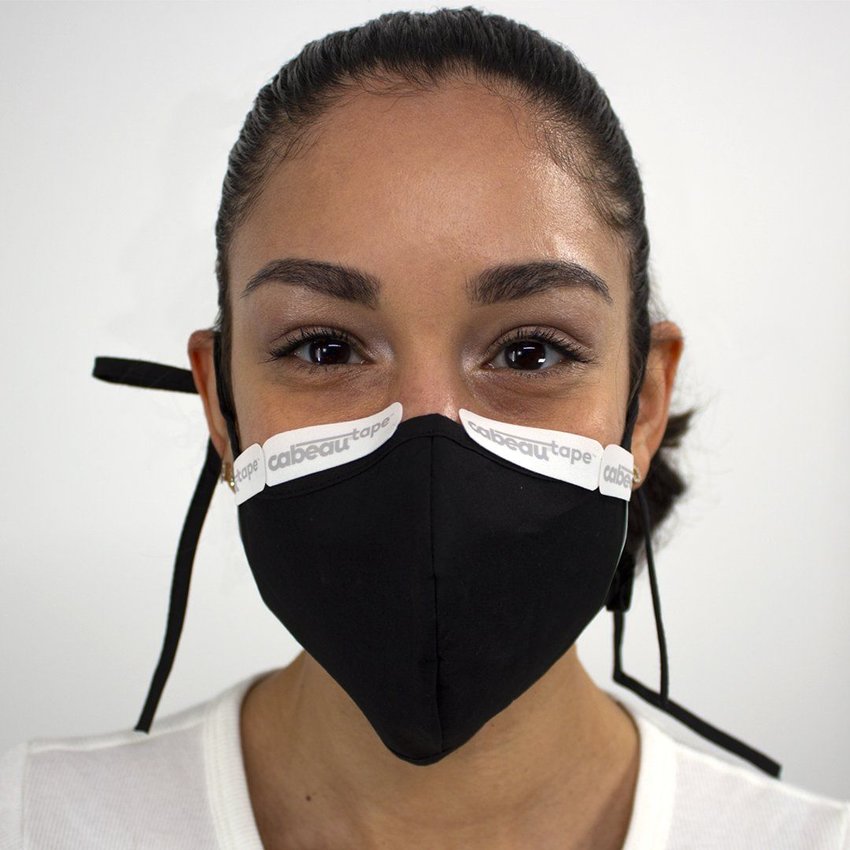 I'd be remiss if I didn't mention that Cabeau Tape looks a bit ridiculous, even in the age of COVID. Printing "Cabeau Tape" on every strip was, frankly, the wrong choice, as was only offering the strips in white. But it should go without saying that if you're traveling in this environment, safety comes first, followed by personal comfort, which is where Cabeau Tape can make a difference. In the hierarchy of needs of 2020, fashion doesn't rate highly.
I sincerely hope that I never have to buy a second roll of Cabeau Tape. It's not going to be a permanent addition to my suitcase, nor should it be a permanent addition to Cabeau's product lineup. But for this year at least, it can make a difficult travel experience just a bit more comfortable, and for this, we're grateful.