Oktoberfest draws millions of visitors from across the globe for two weeks of drinking and socializing in Munich's Theresienwiese, a huge area of open space adjacent to the city center which is transformed with beer tents, amusements, and food stalls. If you can't make it to Germany, here are ten spots in the U.S. that will help you celebrate an authentic Oktoberfest without having to cross the Atlantic to do so.
Brauhaus Schmitz, Philadelphia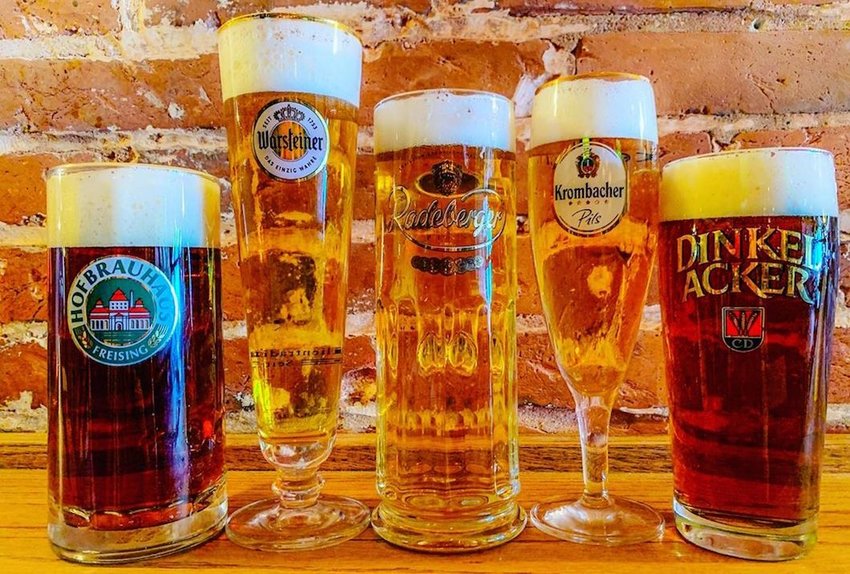 There are more Americans identifying as having German heritage in Pennsylvania than in any other state of the U.S., so where better to start than celebrating three times over at Brauhaus Schmitz? This year the bierhall will be hosting the 11th annual South Street Oktoberfest and following it up with Oktoberfest on the Square and 23rd Street Armory Oktoberfest a couple of weeks later.
Oktoberfest USA, La Crosse
Oktoberfest USA has been celebrated in La Crosse, Wisconsin since 1961. Originally it was conceived as part promotion for the town's then-best brewery G. Heileman Brewing Company (no longer in operation) and part community event. Its popularity has endured over the intervening decades and it is a still a highlight of the local calendar.
America's Oktoberfest, Cincinnati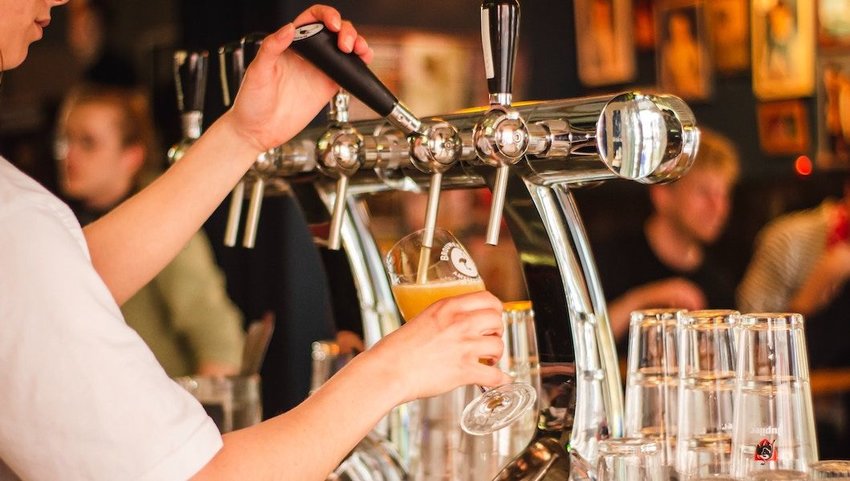 Dubbed Oktoberfest Zinzinnati, this festival kicks off in quintessentially German style with the Running of the Wieners, a spectacle of a hundred dachshunds in hot dog costumes chasing each other down the street. You can also expect to see the world's largest chicken dance while you sample beers from participating sponsors such as Bitburger, Great Lakes Brewing Co., Samuel Adams, Moerlein Lagers & Ales, Warsteiner and Rivertown Brewery & Barrel House.
Yuengling, Pottsville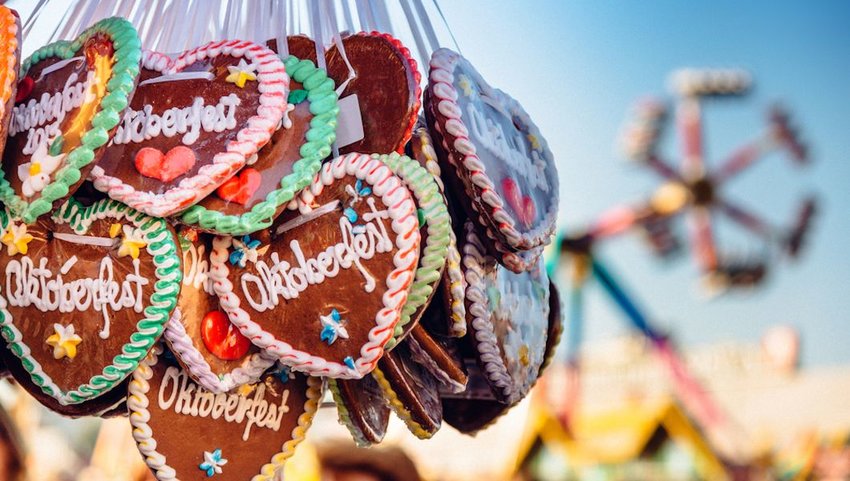 America's oldest brewery has long been a fixture in Pottsville, Pennsylvania. David G. Yuengling, an immigrant from Württemberg, Germany, opened up the Eagle Brewery on Centre Street in 1829. Tours run Monday through Saturday but if you want to mark Oktoberfest with a clear conscience drive yourself an hour east to Bethlehem. The brewery sponsors the annual Yuengling 5K, beginning and ending at Steel Stacks, which forms part of the town's Oktoberfest event.
Hofbräuhaus, Newport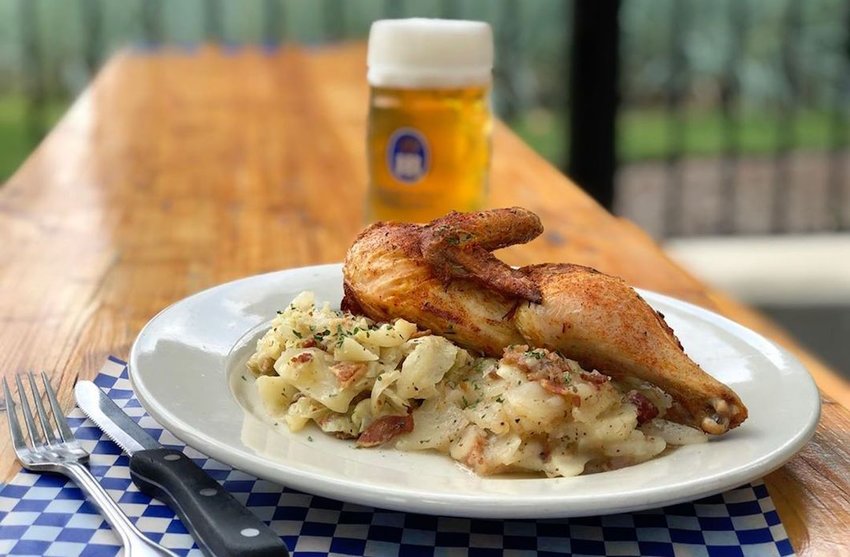 If there's one name that people recognize when it comes to the original Munich Oktoberfest, it's the Hofbräuhaus. The brewery's Kentucky location embraces Oktoberfest too and this year's celebration takes place on September 21st and 22nd. Try the seasonal HB Oktoberfest Märzen, a traditional beer brewed under license and supervision from the Staatliches Hofbräuhaus in München itself – the only ingredients permitted are hops, malt and water.
Denver Oktoberfest, Denver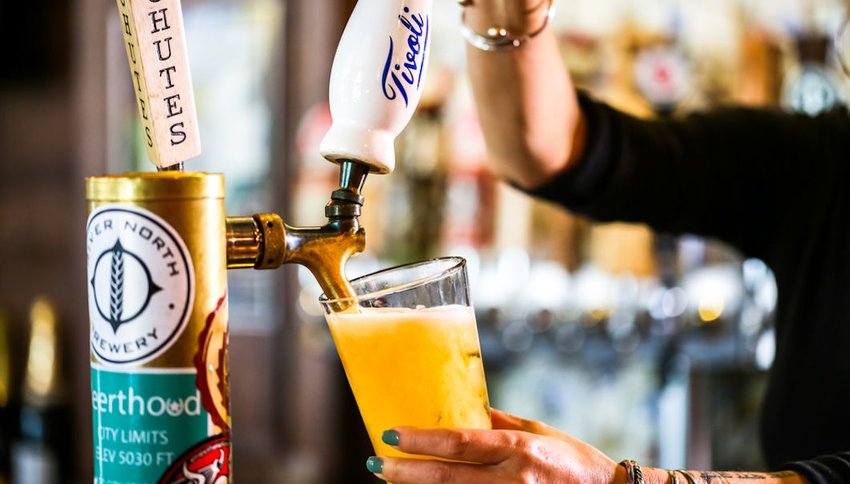 The Mile High City hosts its annual Oktoberfest over the last two weekends in September, a longstanding event which has garnered praise from the likes of USA Today and Maxim Magazine. For fifty years, people have enjoyed activities like keg bowling, stein hoisting and the long dog derby. It's the perfect opportunity to sample some specially brewed beers from Colorado favorite Breckenridge Brewery, including their special Oktoberfest offering.
Oktoberfest Vermont, Burlington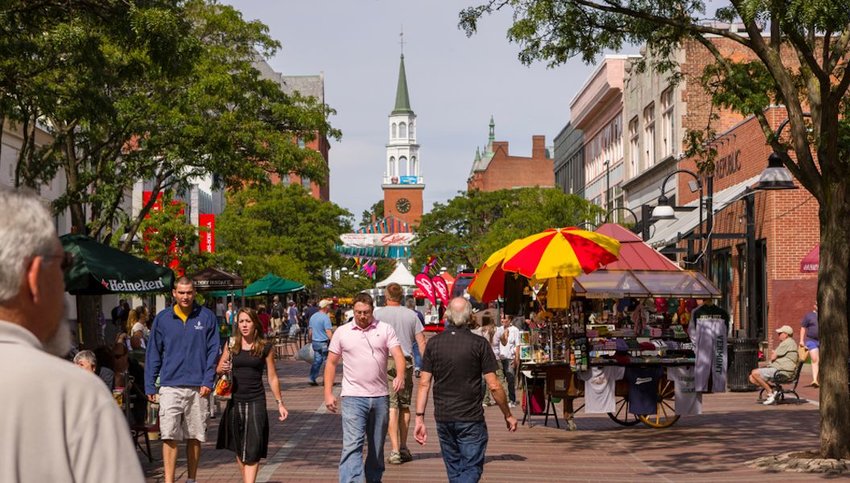 Oktoberfest Vermont returns to Burlington this September with plenty of fun and games planned, including stein lifting and costume contests, as well as food, live bands and more. But Oktoberfest is nothing without the beer and over forty brewers are lined up to take part in this year's event. They include Burlington favorite Zero Gravity Craft Brewery which often also hosts their own seasonal event which transforms their brewpub alley into an authentic German bierhall.
Linde Oktoberfest, Tulsa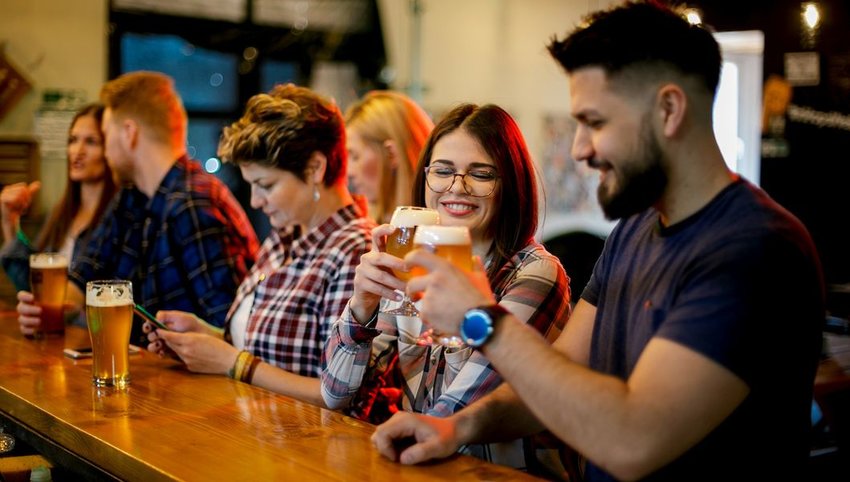 This Oktoberfest bucks tradition and takes place at the end of October, unlike the German equivalent which spills just a few days into the month. Still, in every other respect it's true to its European origins. The beer selection showcases offerings from both domestic and international breweries, including Spaten, Paulaner and Warsteiner from Germany as well as beers from the ever-popular Tulsa's Marshall Brewing Company. The latter also hosts their own Oktoberfest 2019 event at the Marshall Tap Room and Fassler Hall on September 21st.
Oktoberfest at Fredericksburg, Texas
The self-styled polka capital of Texas bids you a Herzlich Willkommen (that's a warm welcome if your German's a little rusty) for its annual Oktoberfest, this year due to be held over the first weekend of October. A variety of local and international beers are offered, including the special Oktoberfest Märzen lager from Rahr & Sons Brewery. If you like what you're swallowing, this Fort Worth Brewery opens its doors every Wednesday and Saturday for a tour and tasting.
Helen, Georgia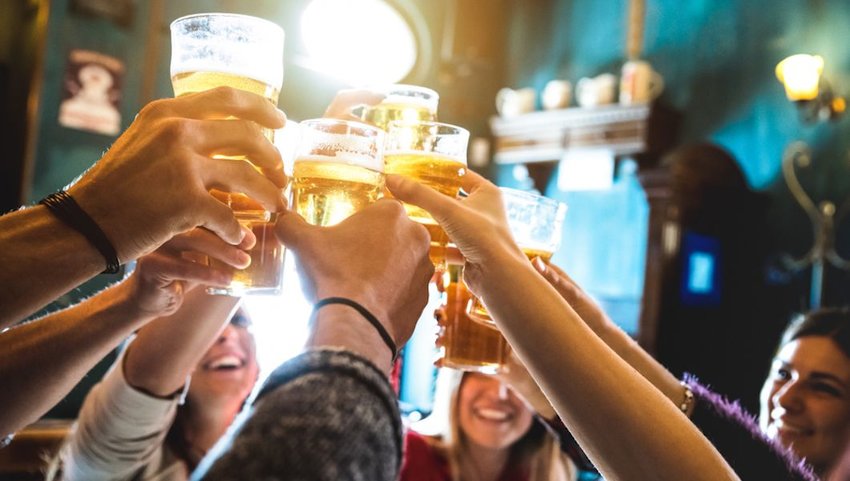 No one does authentic German quite like the small Georgia town of Helen. This cute little place is a replica of an Alpine village – if you're looking for a traditional Bavarian experience then it doesn't get better than this. The beer's largely imported from Germany, the dancing features polkas and the local Festhalle does a mean wurst. Prost!