For a decade now, Coalatree has been designing performance-minded outdoor apparel with a laser-like focus on sustainability. While the brand's Trailhead Pants have been among its top sellers for years, Coalatree hasn't ventured into the world of jeans...until now.
Decaf Denim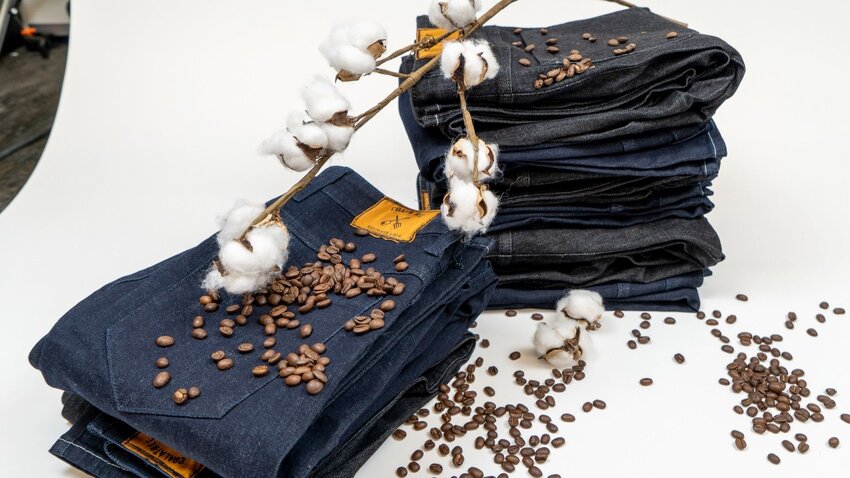 Available now on Kickstarter starting at $79 per pair (though, sadly, only available in men's sizes for now), Coalatree's Decaf Denim jeans are made from a combination of organic cotton, recycled plastic, and, as you might have guessed from the name, used coffee grounds. In addition to the recycled materials, the jeans are dyed using a waterless method in factories powered by solar panels. Compared to a typical pair of jeans, Coaltree claims that each pair of Decaf Denim jeans require 2,000 fewer gallons of water to produce, and the water they do use is often recycled gray water. Sustainability has always been core to Coalatree's DNA, so these are jeans that you can feel good about wearing.
Comfortable In Every Situation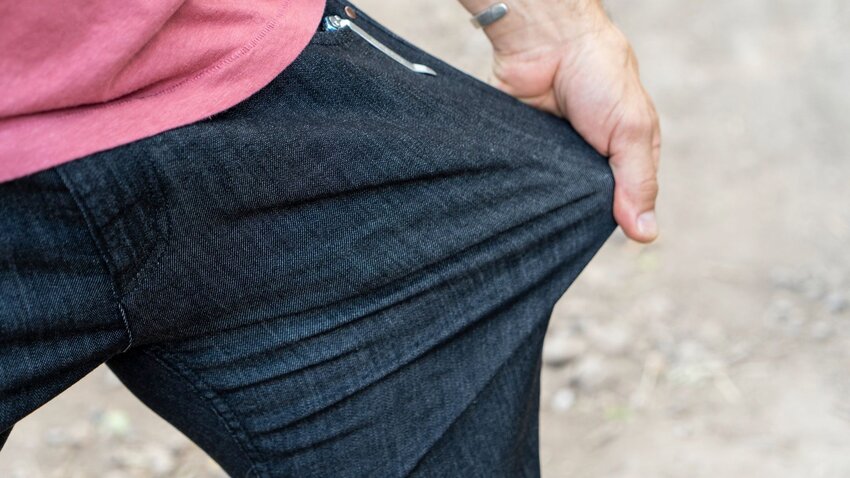 But how do they actually perform? Exceptionally well. Coalatree sent me a pair to try out, and I've found them to be breathable, flattering, and most noticeably of all, flexible. I've worn jeans with a little bit of stretch to them, but never to the same degree as Coalatree's four-way stretch. The way they flex, bend, and move with you is more reminiscent of a pair of joggers than of a typical pair of jeans.
I've always found jeans to be more comfortable while walking than while sitting, but Decaf Denim has enough give that I wouldn't have any trouble wearing a pair for a long flight, or even while eating a big meal.
Water and Stain Resistant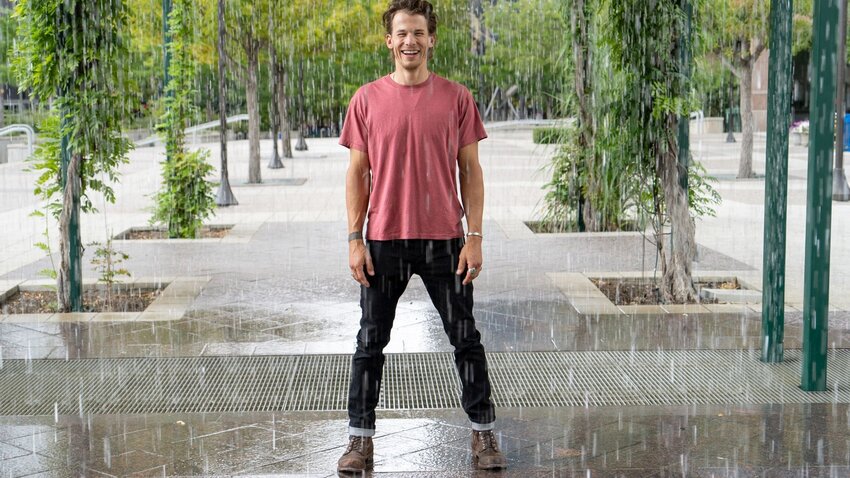 Though you'd never guess while wearing the jeans that they're partially made from recycled plastic, the manufacturing process does have one unexpected benefit; incredible water and stain resistance. Liquids bead up and slide right off, which is something you'd expect from a crinkly technical fabric, not from denim.
While watching water bead up and slide off of jeans is fun and makes for a great gif, from a practical standpoint, the benefit here is that the jeans are less likely to get stained if you spill something on them. If you're traveling light and don't have room to pack a second pair of pants, that can be a boon.
Preorder Now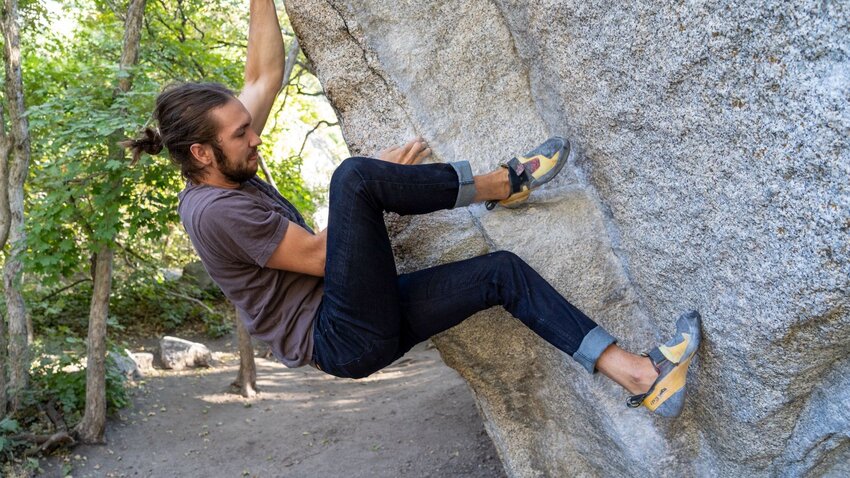 The jeans are already fully funded several times over, and they're expected to ship early next year. Even if you can't wear them for a while, Kickstarter campaigns are consistently the best way to get the biggest deals on Coalatree's rarely discounted gear.
Preorder Coalatree Decaf Demin | $79 | Normally $119