Coalatree has long made some of the most eco-friendly apparel in the world, emphasizing recycled fibers made from discarded plastic bottles, colored with waterless dyes that save water and energy, and built in factories that emphasize sustainability.
Here at The Discoverer, we've long been fans of the brand's Trailhead Pants, Evolution Hoodie (which is made from coffee grounds), and self-healing Whistler Windbreaker, but now, Coalatree is expanding into the backpack space.
The new Coalatree Compass isn't a full-featured travel system like Gravel's upcoming suite of bags, or even adaptable bags like the Peak Design Travel Line. Rather, it's an elevated take on a classic school or commuter backpack, with a few great touches for travelers.
Security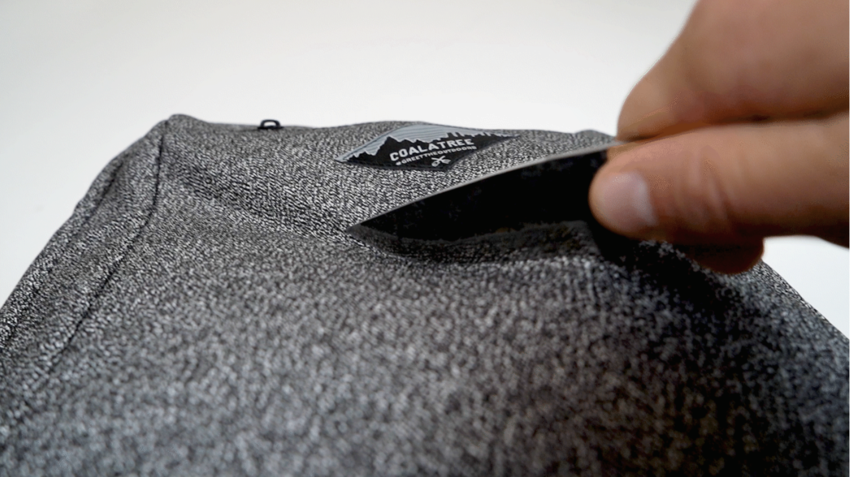 The most interesting innovations in the Compass all revolve around security. It starts with the outer shell, which in true Coalatree fashion is made from recycled plastic bottles, and is impervious to slashes. I took my sharpest kitchen knife to it, both suspended in the air and flat on a counter, and couldn't puncture the fabric at all, let alone open up a big enough hole to steal something out of the main compartment.
Not for nothing, the shell is also remarkably waterproof, and will keep the interior dry if you get caught in a sudden rainstorm.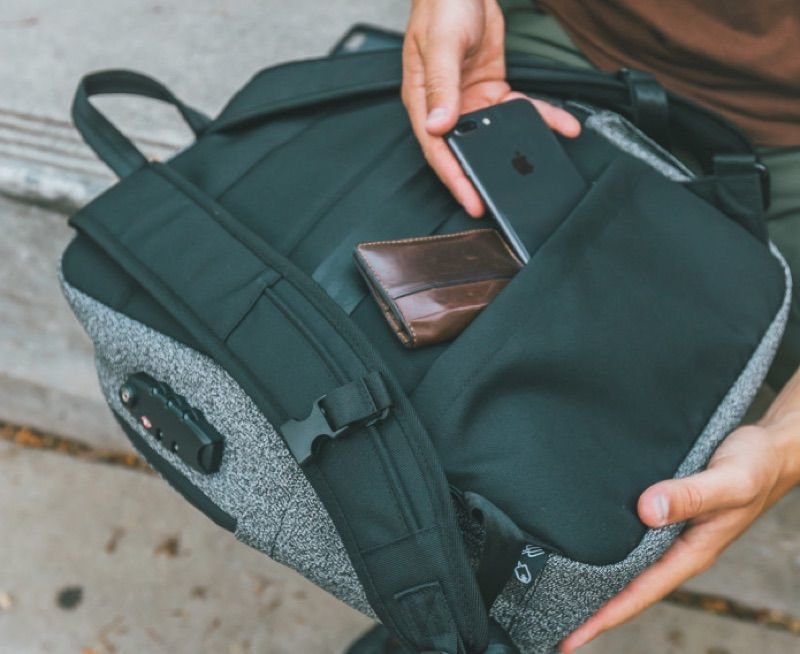 Having a dedicated compartment for your passport, travel documents, and other small valuables isn't unique. But what is unique is that the Compass puts this pocket on the back of the bag, against the small of your back. It's discrete, well out of reach of pickpockets, and perhaps most importantly, easily accessible without taking off the bag. I want this pocket on every backpack now.
TSA Lock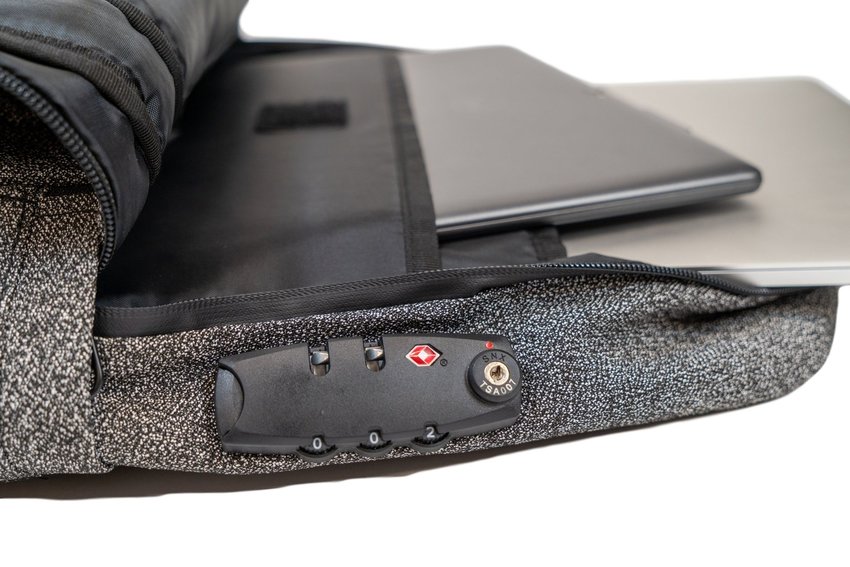 It's not the only backpack with a TSA lock for the main zipper, but it's the only one I've seen that looks like a daily carry backpack, and not something you'd pack for a trip to Mt. Everest. The fact that it's TSA compliant doesn't mean a ton--I can't imagine ever having to check a bag this small--but it's great to have the ability to lock the bag's main zipper whether you're leaving it in a hotel room, or walking around an unfamiliar area.
Organization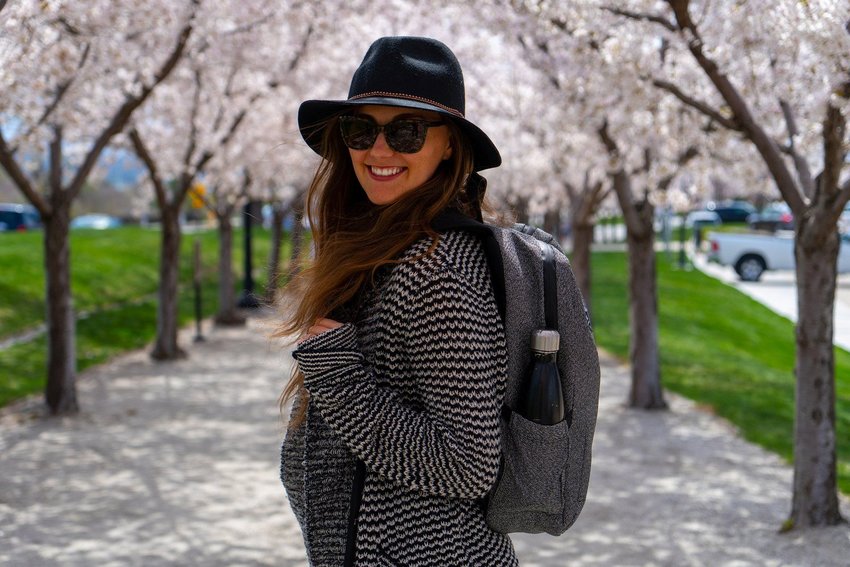 Inside, you'll find a laptop pocket large enough to hold any laptop, a shallower pocket for your tablet, spots for pens, a zip-up pocket for cords, and a few other dividers to keep your gear in order. It's not a huge space, but it is a bit wider than most other daily carry backpacks, and I could imagine stuffing enough clothes for a weekend inside.
On the outside, you'll find a small zipper pocket for your phone, the aforementioned passport pocket, a couple of elastic water bottle holders, and a luggage handle strap. Most backpacks would have added another pocket or two to the back face of the pack, but many will appreciate the Compass's clean look.
Preorder and Save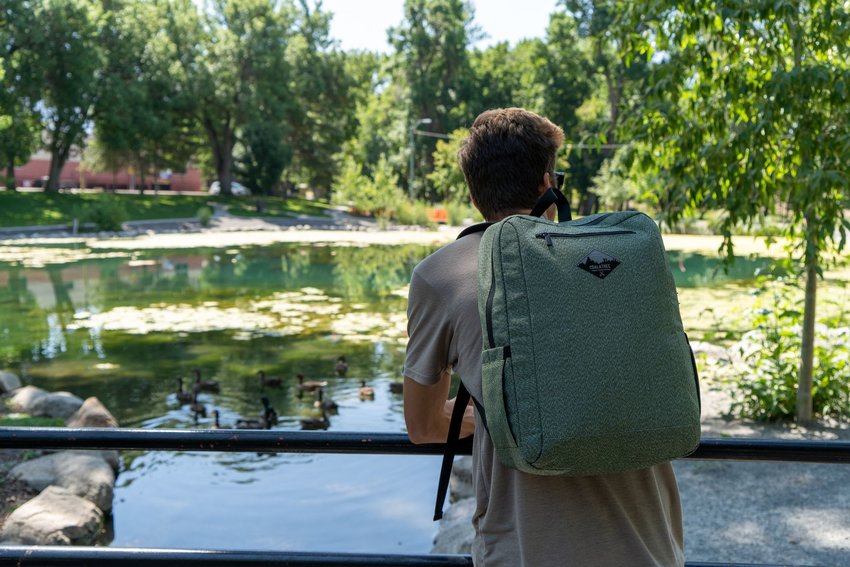 When the compass is released in December, it'll retail for $109, but if you preorder on Indiegogo, you'll lock yours in for $79. Choose from three colors, with delivery expected in December.