Love getting lost in your local art museum or discovering a new city through its art scene? Have you ever wondered what it might be like to sleep among the masterpieces? These U.S. hotels are thoroughly devoted to the arts. From accommodations with their own artists in residence and extensive galleries, to artfully decorated lobbies and specially crafted suites you'll leave these hotels feeling inspired. Check into one of America's coolest, artsy hotels that are artistic triumphs themselves.
21c Museum Hotel - Cincinnati, Ohio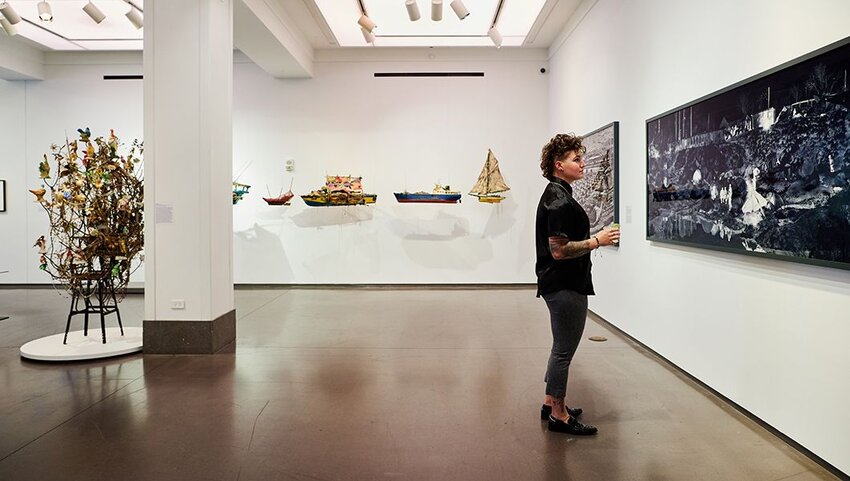 The 21c Museum Hotel group is dedicated to providing guests with luxurious stays coupled with extensive art collections. Each hotel features an in-house art gallery and it features permanent contemporary art collections in shared spaces, all centering their signature yellow penguin. While both the Chicago and Louisville locations are excellent options, the 21c Museum Hotel in Cincinnati has a little something special. The hotel's original building, the historic Metropole Hotel, adds an extra layer of interest, especially for those who admire turn-of-the-century architecture. The hotel's location is also ideal for arts lovers and thespians alike as it sits directly across the street from the Contemporary Art Museum and less than a block away from the Aronoff Center for the Arts.
The Vendue - Charleston, South Carolina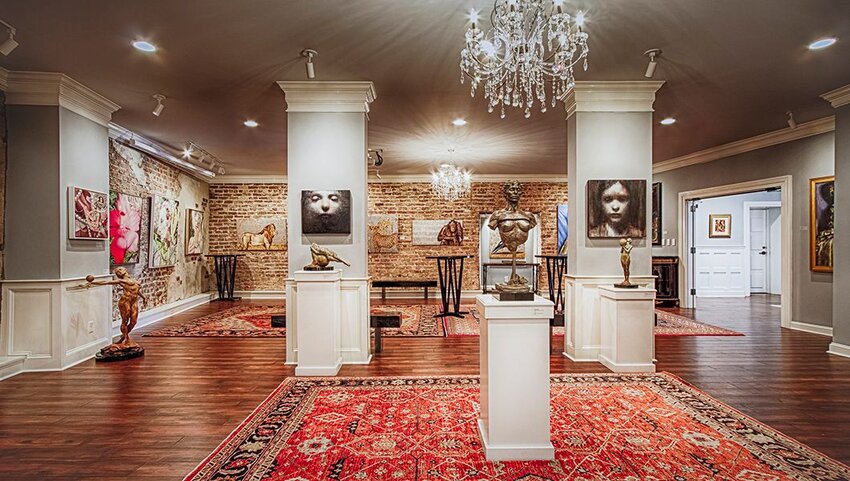 Nominated for a Conde Nast 2023 Readers Choice Award, it's no wonder this stunning art hotel is at the top of the list for those visiting Charleston. The Vendue occupies two historic Charleston buildings and guests can choose from a modern art feel or a traditional, vintage vibe. Details are what set The Vendue apart from other accommodations in Charleston, from their fresh breakfast pastries delivered to your room, to their complimentary bikes or daily art tours, wine included. As if The Vendue wasn't already wholly dedicated to the arts it also has artists in residence that display their work year-round. If you're lucky, you might even catch one of the creatives at work on site. Those who have an interest in the history of Charleston will be even more entranced by the building's past which dates back to the mid-1800's. When you're finished pursuing the 200 original works of art on display, head upstairs to the rooftop bar for Charleston's signature cocktail, the Dragoon Punch.
La Posada - Santa Fe, New Mexico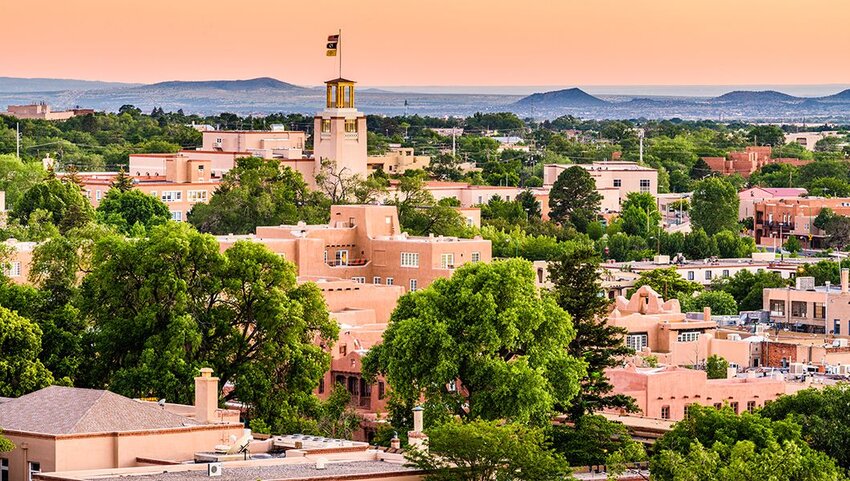 Those familiar with Santa Fe will know that the art scene in this adobe town runs deep. La Posada celebrates the vivacious art scene of Santa Fe through its rich history that is rooted in the very beginnings of this artistic community. The grounds and buildings are a menagerie of the past, and include an 1800's mansion and the remnants of an inn that was later used as a summer arts school. The paintings and sculptures on display in La Posada's gallery were created by American artists and curated by the hotel's artist in residence, Sara Eyestone, an accomplished painter herself. All artworks are for sale, the perfect memento of a memorable trip. After perusing the beautiful artisan works, guests can retreat to their gorgeous, traditionally inspired rooms, some of which are over 200 years old, and enjoy various features like wood burning kivas, adobe walls, and Southwestern decor.
The Battery - San Francisco, California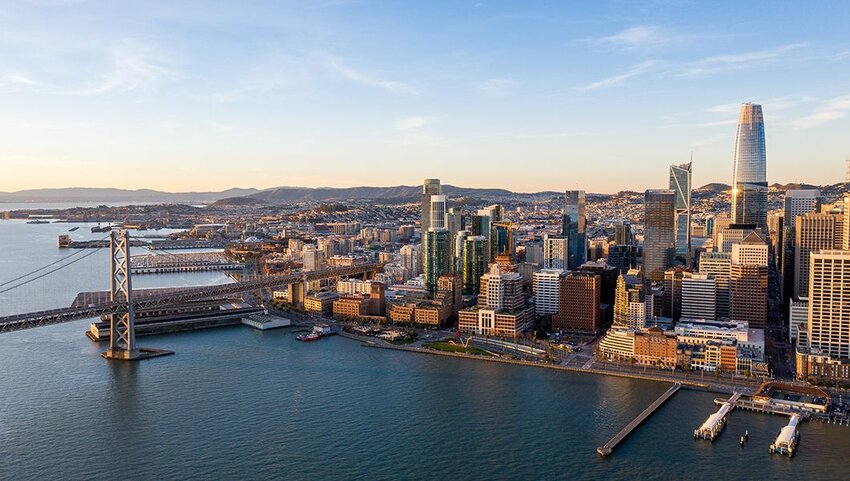 Above all, The Battery is dedicated to those who enjoy the finer things in life. With only 14 suites, The Battery hotel prides itself on making sure each guest feels special, with amenities like a carefully curated mini bar with local snacks and Japanese soaking tubs in each room. Choose from various suites like The Balcony, with views overlooking San Francisco's Financial District, or The Lounge, with over 600 square feet of living space and unique features like original brick walls and original artwork. Guests are considered "Resident Members" during their stay and have full access to everything that club members do including the impressive art collection, state-of-the-art spa, dietitian, and array of beautiful gathering spaces, restaurants, and bars. Different exhibitions are on a constant rotation in the gallery and feature art from around the world. Should you be wooed by The Battery's extensive list of amenities you can always join the club and become a permanent member of their exclusive community.
The Old No. 77 - New Orleans, Louisiana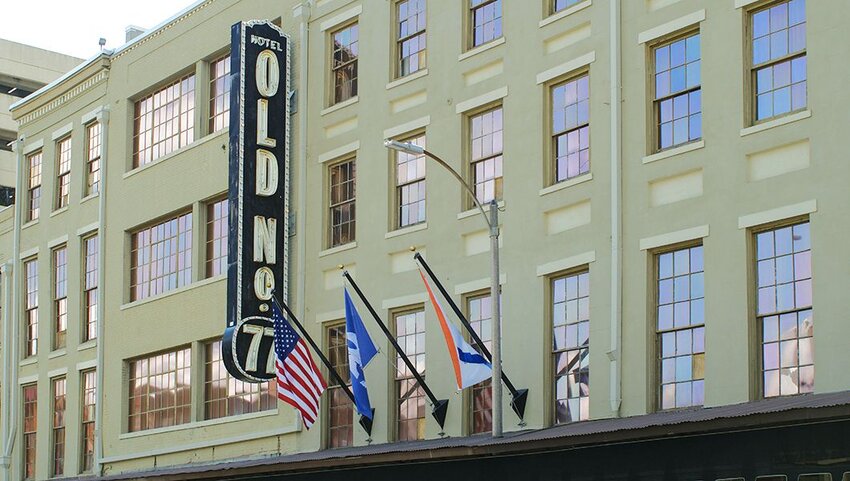 Tucked away in the heart of New Orleans but just far enough to feel off-the-beaten path, The Old No. 77 is the perfect mixture of boutique and antique. This quirky hotel has partnered with the local art collective Where Y'Art which specializes specifically in New Orleans artists and their work. Their team curates The Old No. 77's galleries and inhouse artwork, each room featuring stunning paintings or installations by someone within the NOLA community. The Old No. 77 also knows that each traveler is unique and offers distinctive rooms like The Wayfarer, helping those that love to party get better sleep without natural light, and The Artist's Loft that features carefully curated furniture and artwork. The hotel also has an in-house restaurant and cafe, all run by a local chef so you'll never even have to leave the grounds to get a taste of The Big Easy. The Old No. 77 is just far enough away from the French Quarter to be quiet but close enough that you feel as though you're right in the middle of New Orleans' unmistakably vivacious atmosphere.

Featured image credit: The Vendue