Aoteoroa, the Maori name for New Zealand, translates to The Land of the Long White Cloud—lovely! And while it is often cloudy, what clouds! What skies! What vistas! For lovers of the outdoors, New Zealand is a cornucopia that keeps on giving. Hikes of all types and ability levels are plentiful, from quick strolls to days-long mountaineering adventures, yet if you're looking for a fine day hike that requires no special equipment other than decent walking shoes, read on for a few excellent choices.
Mount Maunganui Summit
North Island
The name sounds imposing, but it takes only about 45 minutes to climb a couple of miles to reach this peak in Tauranga. The views are incredible on this trail, made mostly of finely crushed gravel and stairs. In terms of return on your effort, this short hike beats most anything else you might plan. Depending on the weather, you'll be treated either to an other-worldly cloud layer like cotton batting extending under the summit in all directions and out over the ocean, or to views of the town, harbor, and a span of curving beaches far below. Either view is well worth the cardio workout you'll get on the way to the top.
Cathedral Cove
North Island
This hike on the Coromandel Peninsula takes you to an amazingly pristine beach perfect for photography. The trail -- a mix of concrete, wooden boardwalk, and stairs -- winds through native forest before depositing you into Cathedral Cove. Once at the beach, explore several small caves and artistic off-shore rock formations. Allow about three hours for the two-mile hike and beach time.
Te Werahi Loop/Beach Track
North Island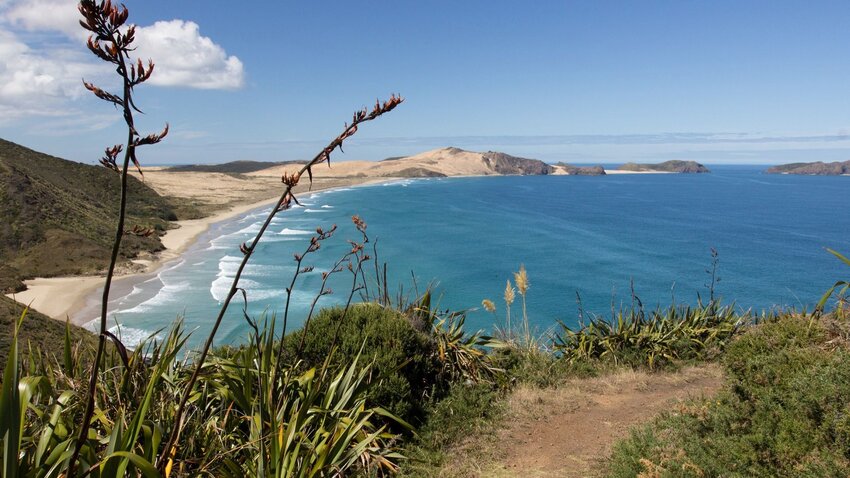 At the northernmost point on New Zealand's north island, in the Te Paki Recreation Reserve, this hike begins with an amazing view from the bluffs over Te Werahi Beach, which is gorgeous and usually empty. The trailhead is well marked, and after a steep downhill section, the beach will beckon you to explore its entire stretch. This hike can be long or short depending on whether you choose to walk the length of the beach (recommended for shore lovers); allow up to three hours. Or, take on the entire loop, which includes various landscapes including beaches, tropical forest, red rocks, fields, and swamp. This commitment will require about six hours.
Southern Walkway
North Island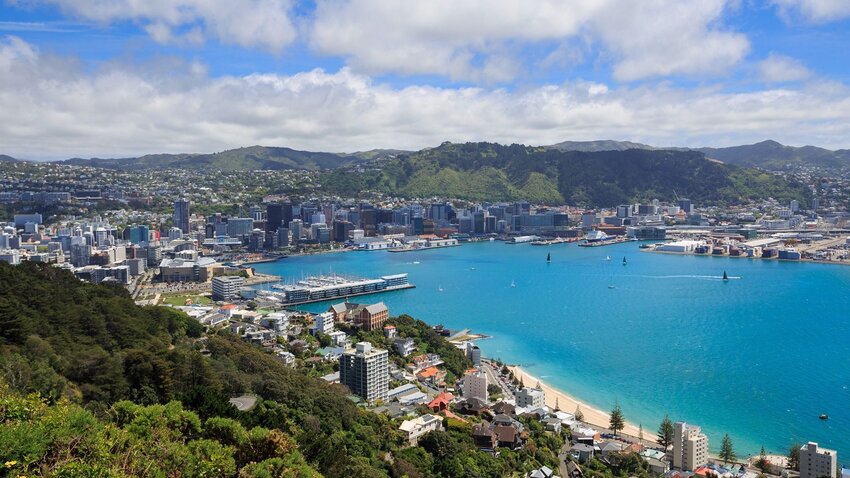 With one end very near downtown Wellington at Oriental Bay and the other far south of town at Island Bay, this 6.5-mile one-way hike can be completed north to south or vice versa. The 360-degree view from Mt. Victoria is absolutely stunning. A few spots are steep, but anyone with an average level of fitness can enjoy this walk. Well-marked throughout—even in the bits that go through clusters of houses tucked into a hillside in Newtown, a suburb of Welly—this trail offers a wide range of sights and vistas including views of all parts of the city, the bays, the harbor, and the forest. Though the trail often runs quite close to the city, the depth of the forest and the grandeur of the views maintains the feeling that you're in the wilderness. Takes anywhere from three to six hours, and because you're close to civilization, you can nip down to the shops to grab a coffee or snack as you go.
Rangitoto Island Loop
North Island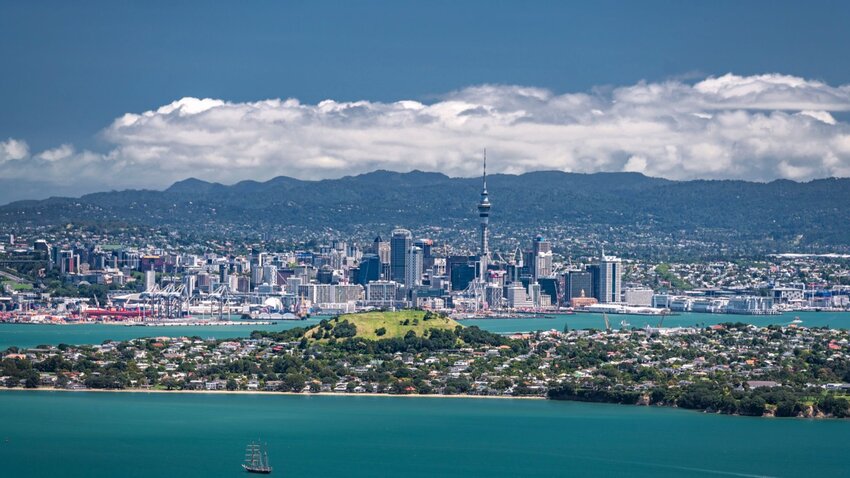 Near Auckland, this 7.4 mile, moderately difficult loop requires a ferry ride to the island to begin. The track takes you through the world's largest pohutukawa forest, and at the peak of the trail you will have spectacular vistas including Auckland and the Hauraki Gulf. Don't miss the lava caves near the summit, but bring a flashlight or headlamp. Also, be sure to take in Kidney Fern Grove (near the ferry terminal). Pack plenty of water and snacks, as there are no shops on the island.
Bonus Walk: Kamahi Loop Track
North Island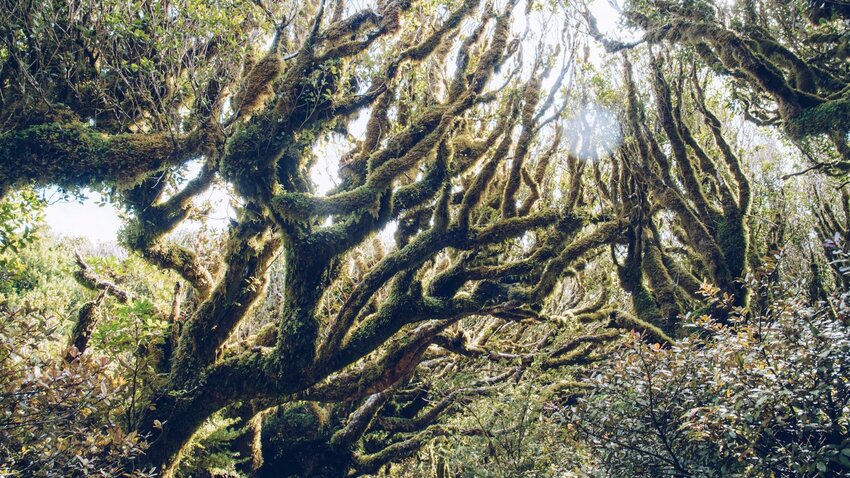 This super-easy short walk is especially wonderful if you have small children along. Just 15 minutes will take you through the twisting kamahi trees, fondly known as the Goblin Forest. Or, just bring your own inner child and a vivid imagination. It won't take long to believe there's a real goblin hiding behind every twisted trunk. Find this walk in Egmont National Park.
Cape Foulwind Walkway
South Island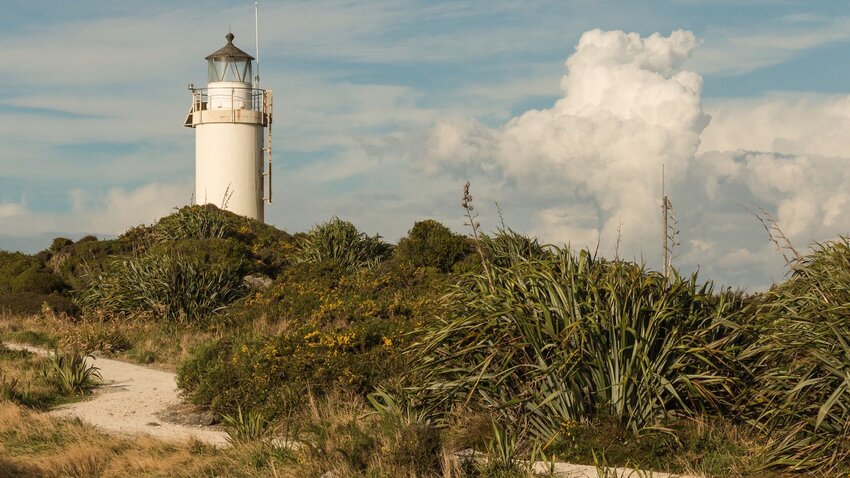 In about four miles round trip, this easy walking track offers a number of pleasures. The nearby beach is great for children, and you can see a kekeno (fur seal) colony, a lighthouse, a mountain, and coastal panoramas here on the West Coast Region of the South Island. Interpretation panels along the way illuminate the region's history.
Lake Matheson Loop Track
South Island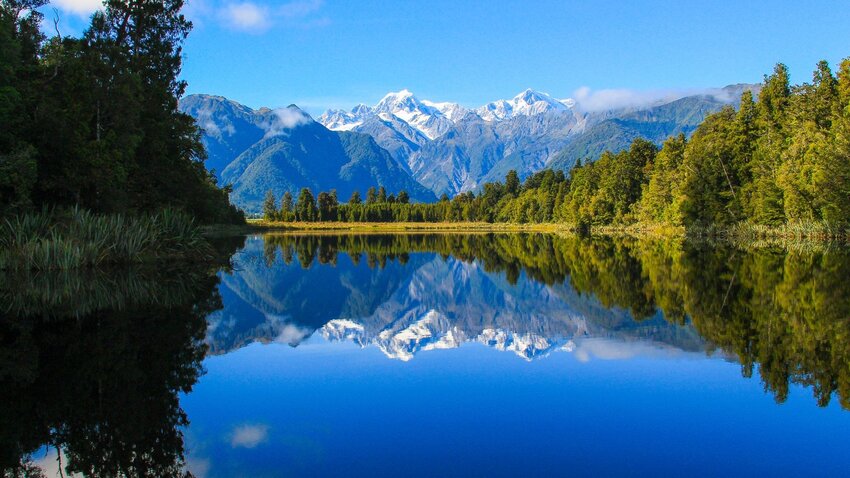 One of the South Island's best short walks, this loop is little more than a stroll at just over a mile and a half, but with awesome views! The lake is famous for offering, in its still waters, mirror images of Aoraki/Mount Cook and Mount Tasman. A photographer's dream, the mirror-like, brownish water is the result of color leaching from the humus of the forest. The circuit can be completed in about an hour, but allow plenty of time for photos—dawn and dusk are best for creating the most memorable images. The first section of the walk is suitable for assisted wheelchairs.
Hooker Valley Track
South Island
This trail takes you almost seven miles, but with only 400 feet of elevation gain, it won't be too strenuous. Don't miss the alpine streams and glaciers near Aoraki/Mount Cook, the views of Mueller Glacier, and Hooker Lake, where you can watch icebergs from Hooker Glacier drift on the water. Seven miles may sound difficult, but it's considered an easy walking track, and three swing bridges add a sense of adventure.
Rob Roy Glacier Track
South Island
Located in Mount Aspiring National Park, this six-mile trek has got a bit of everything in a gorgeous alpine setting: mountains, glaciers, river valleys, and lakes. Waterfalls complete with verdant ferns and mosses at lower elevations give way to alpine vegetation above the tree line. Eat your packed lunch at the glacier viewing point, but beware the kea (mountain parrots), who should not be fed despite their insistence.
Mount Robert Circuit
South Island
This hike allows relatively easy access to the alpine environment and spectacular views of Lake Rotoiti and the town of Saint Arnaud. The climb around the northern face of Pourangahau/Mount Robert will keep kids entertained with a variety of landscapes and flora: they can enjoy a beech forest lower down and alpine herbs and shrubs higher up. The gradient is never too steep; wear layers to prepare for sun in the exposed areas and a possibly sharp wind at the top. Allow half a day to complete the five-mile circuit.
Bonus Walk: Tiki Trail
South Island
Near Queenstown, this walk is a very popular and exceptionally scenic and steep 1.3 miles. The track is heavily shaded in many sections of forest, and the views near the top, of the bay and of Queenstown, are grand. There is a nearby gondola for those who prefer a less energetic requirement to enjoy the panorama.