Sometimes a place pops up in our social media feed or as the setting for a TV show or movie and grabs our attention. Intrigued, we research it a little and begin to dream. But then reality sets in, especially if the journey to get there seems long and arduous. Who needs the stress of taking multiple flights and the risk of missed connections or lost luggage? But other times, the travel gods smile on us and reaching those wonderful places is surprisingly straightforward. Let's take a look at six amazing destinations that are easier to travel to than you thought.
Iceland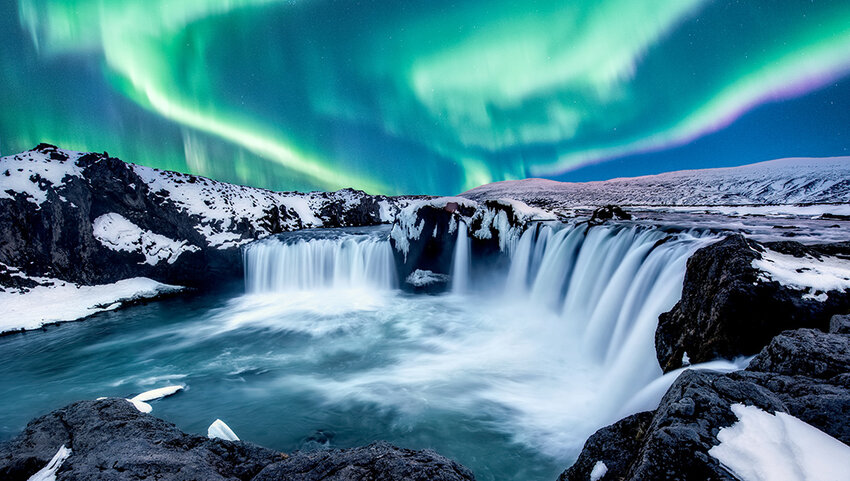 If you dream of European adventures, buck up — Europe's closer than you think. Iceland, while part of the continent of Europe, sits well within North America's reach. An ever-increasing number of low-cost and scheduled airlines serve this mid-Atlantic nation. Flying times to Keflavik are deliciously tempting: Boston, for instance, is a little over five hours away, while New York is less than six. You can also get there easily from further west, as the national carrier Icelandair sells flights from Portland, Seattle, Denver, Minneapolis, and Chicago. They also offer a handy stopover package, which means U.S. visitors can take advantage of up to seven days in Iceland en route to London, Paris, Barcelona, Amsterdam, Rome and many others.
But don't be in too much of a hurry to leave: Iceland might be small but there's a huge amount to see and do. Top tourist attractions include the museums of charming Reykjavik, hikes to hidden waterfalls and ice caves, boat trips on glacial lagoons, horseback rides along black sand beaches, and the country's famous geothermal spas.
Aruba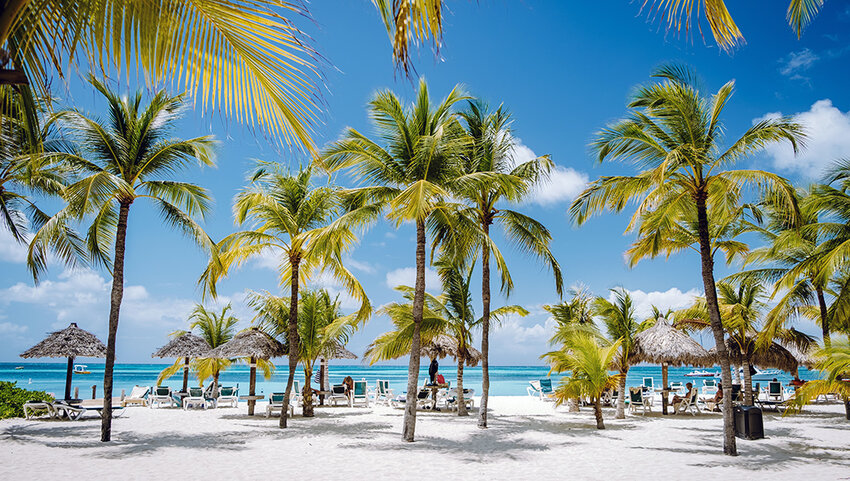 Aruba is part of the Kingdom of the Netherlands, yet its location in the southern part of the Caribbean means it's only a short hop away from the U.S. Regular flights arrive from cities such as New York, Miami, Boston, Atlanta, and Charlotte, with journey times as little as three hours. Once you're there, getting around is easy – the island measures only 20 miles long and 6 miles wide. Oranjestad, the capital, also offers plenty of restaurants and shopping opportunities. Meanwhile, downtown San Nicolas, the island's second-largest settlement, is filled with colorful street art murals. You'll find some fabulous beaches, such as Eagle Beach and Palm Beach, but stay at the Renaissance Wind Creek in Oranjestad to be sure of visiting their famous flamingos on the resort's private island. However, where Aruba really shines is thanks to its suitability for a fall vacation. It sits just outside the hurricane belt so there's almost zero risk of being caught in stormy weather.
Peru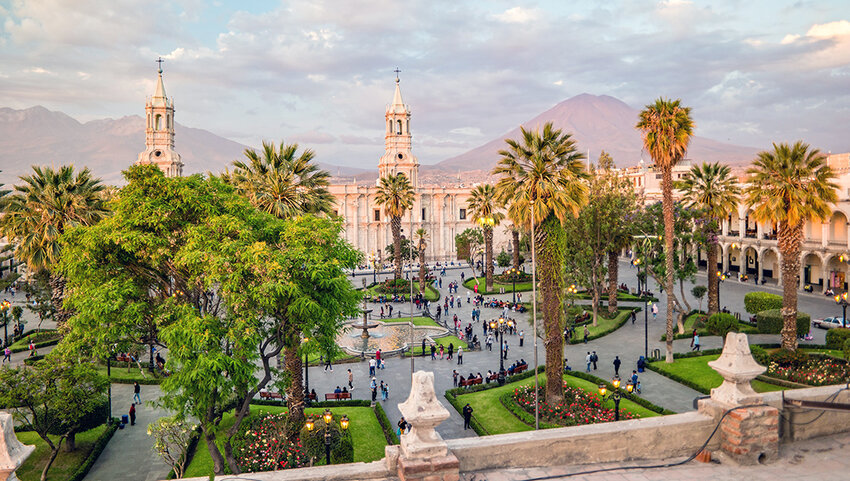 Multiple planes a day touch down in Lima from Miami after an easy six-hour flight. There are also non-stop flights to Peru from a slew of other US cities, such as Los Angeles, Houston, New York and Atlanta. From Lima's Jorge Chavez International Airport, you can catch a connecting flight to just about anywhere in the country. Most first-timers find themselves in the old Inca capital, Cusco, a convenient base for touring the Sacred Valley or for visiting the fabled Machu Picchu. Elegant Arequipa, whose colonial-era old town is built from white volcanic stone, is another must. From there, you can easily travel to the Colca Canyon, where Andean condors soar over a chasm in the ground twice as deep as the Grand Canyon. Other possibilities include a stay amidst the diverse flora and fauna of the Peruvian Amazon, the surf beaches of Mancora or Kuélap, an enigmatic fortress built by the Chachapoyas people.
The Azores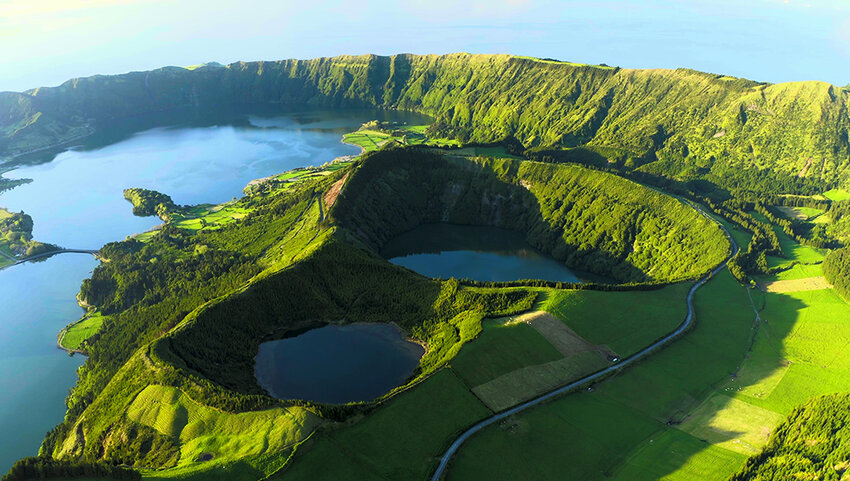 The Azores are a volcanic archipelago located in the middle of the Atlantic Ocean. An autonomous region of Portugal, these islands lie about 900 miles west of Lisbon. From some U.S. cities, getting there is remarkably straightforward. Azores Airlines operates frequent flights from New York and Boston, and like Iceland, there's a stopover option. Choose your island carefully – if it's São Miguel or Terceira you'll qualify for up to seven days in the Azores before continuing on to Lisbon or beyond.
São Miguel is the largest island and it's where you'll find the Lagoa das Sete Cidades. These extraordinary twin lakes, one green and one blue, fill a three mile wide caldera. But that's not the only draw on this verdant island. Whale watching tours are popular, particularly in April and May, when migratory cetaceans such as blue whales and fin whales pass close by. Other things to do include a visit to Parque Terra Nostra, a botanical garden and thermal spa, and Gorreana Tea Plantation, the oldest in Europe.
Tahiti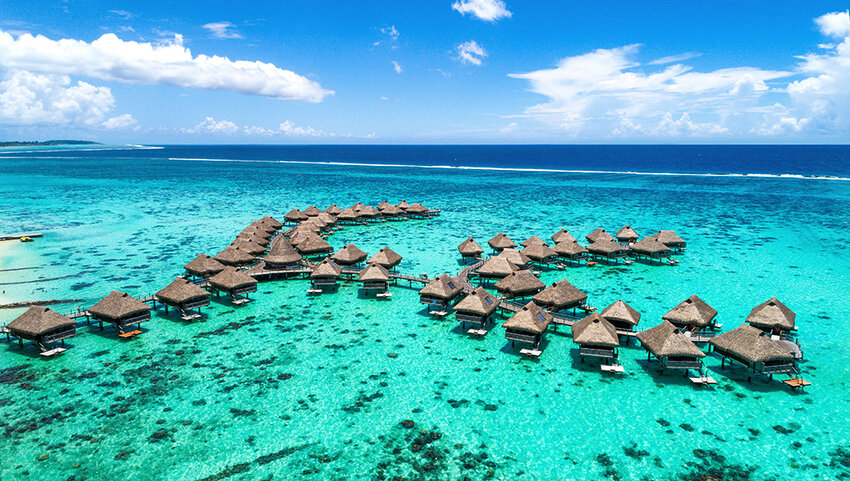 Does exotic French Polynesia in the South Pacific appeal? If so, you'll be pleased to learn there are a number of direct flights to Tahiti from the U.S. United can get you to the capital, Papeete, from San Francisco five times a week. Air Tahiti Nui and Air France depart from Los Angeles almost daily. Both options involve a flight of about eight hours. Air Tahiti Nui also shuttle between Papeete and Seattle a couple times a week; you'll typically spend a little over nine hours in the air.
This delightful place,  classified as an overseas collectivity of France, has enchanted visitors for decades. Once on the ground, it's not going to take you long to agree with him. Tahiti is the largest of 121 islands and atolls; together with Bora Bora, a 45-minute flight away, it forms part of the Society Islands group. You'll be blown away by their lush, mountainous interiors flanked by white sand beaches, and limpid turquoise seas. Papeete also boasts an interesting museum about pearl diving.
Ireland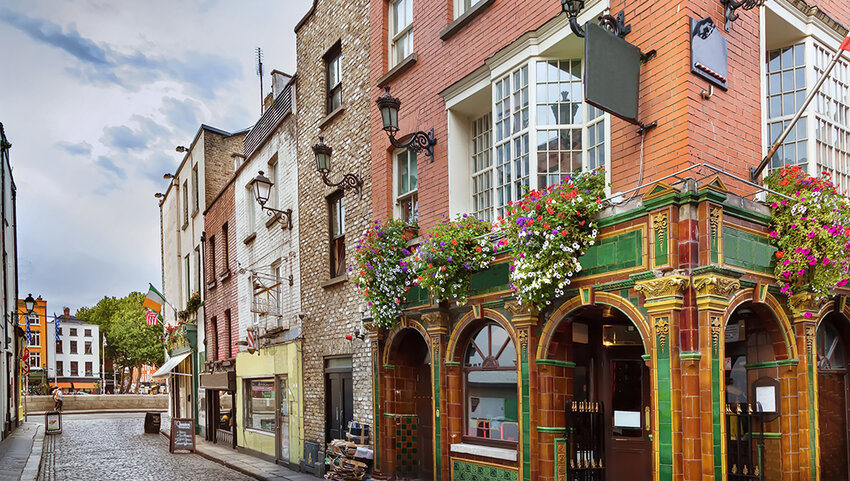 Ireland has long held considerable appeal to U.S. travelers. According to a report by the U.S. Census Bureau, 31.5 million Americans (almost 1 in 10 of the population) claim Irish ancestry. It's also very straightforward to get to the Emerald Isle: transatlantic flights serve airports such as Dublin and Shannon and typically take between six and seven hours. Many visitors opt to rent a car once they arrive, meaning they can see a lot of Ireland's beautiful countryside.
The Cliffs of Moher in County Clare are a real treat for hikers, as well as for the birdwatchers that come for the colonies of seabirds that nest here. Pretty villages such as Dingle in County Kerry and the brightly painted seaside town of Kinsale in County Cork make picturesque pitstops. The country is rich in history too; castles such as Kilkenny, Ross, Bunratty and Blarney are all crowd-pleasers. And of course there's the craic, as you stumble upon live folk music in a country pub or share a joke over a pint or two of Guinness in Dublin's Temple Bar.