I heard it again and again from well-meaning friends and family when they learned that I'd be living out of a backpack for four months in Nepal; you have to get packing cubes. Everyone insisted that just a few inches of (in my opinion, overpriced) nylon would change the way I travelled, ensure easy packing and repacking on the go, and convert my messy backpack into a functional closet. Yet, when I was prepping for my trip I was far more absorbed with ensuring I had the proper vaccines and had read up on Nepali etiquette (never use your left hand to pass anything) than whether I would benefit from the purchase of packing cubes.
Biting the Bullet
Nevertheless, on a last-minute trip to REI days before leaving, I happened to meander into the backpack section featuring a plethora of organizational accoutrements, including an entire area dedicated to packing cubes. Looking over my shoulder to ensure my aunt wouldn't be there to comment I told you so, I quickly grabbed the first packing cube I saw and headed to the checkout to make my (many) purchases. Once I got home, I noticed I had picked up the double sided Eagle Creek Pack-It Specter Tech Clean Dirty Half Cube. The design featured two sealed, water-repellent compartments, and a tag advertising that the clever design allows for the user to isolate dirt and moisture into one compartment astutely labeled "dirty." The packing cube also has two-way self-repairing zippers with climbing-rope pulls for easy access. Huh, I thought to myself while blatantly ignoring all of this excellent information, I guess it will be nice to have two sides to pack.
Five Showers In Two Months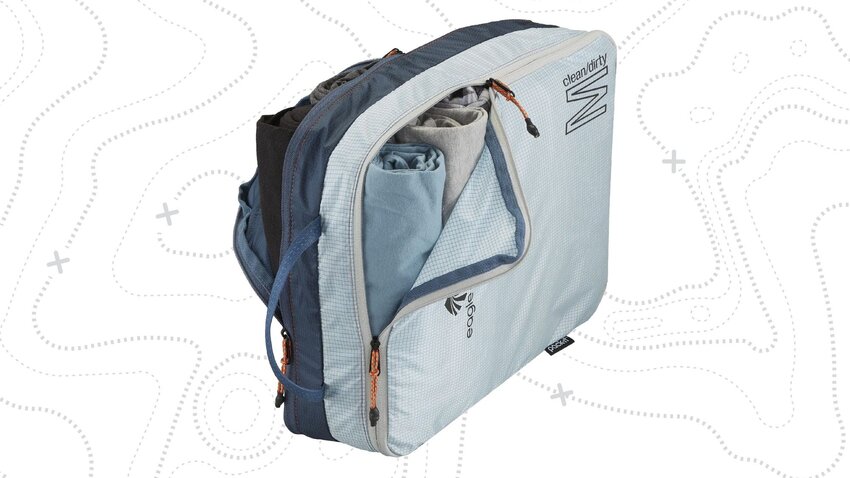 Countless walks around the Boudha Stupa, 1,562 (roughly) cups of chiya (tea), and exactly five showers later, I had become religiously committed to my new packing cube. Yes, you read that right, in the first two months I spent in Nepal I showered five times. As part of the study-abroad program I was attending in Kathmandu, I was lucky enough to get to spend three of the four months of my time living in an urban homestay with Tibetan refugees. The experience was transformative, and almost two years later I am still in contact with my amala (Tibetan for mother) who loves to send me videos of Tibetan pop stars.
However, while my host-family's third-level Boudha apartment had lovely views of the nearby monastery (the monks woke me up promptly at 6:00 AM every morning with their chanting), it did not have running hot water. Therefore, taking a shower and hand-cleaning clothes in the midst of a chilly Kathmandu winter proved to be no small feat. I managed to garner the strength to heat a pot of water, derobe (arguably, the hardest part), and very, very quickly scrub my entire body a whopping five times during my first eight weeks in Nepal. Those five times remain a true source of pride!
Keeping Clean Clothes Clean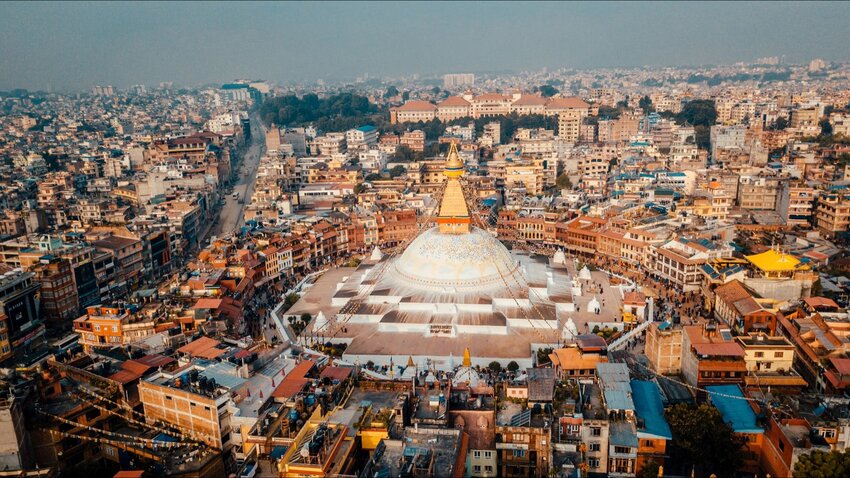 Needless to say, my clothing needed to take on the monumental task of disguising my growing stench for weeks at a time. That's where my magical, worthy-of-worship, oh-so-clever Clean Dirty Half Cubes come in. The two-sided design ensures that after a few days of wear, clothing that could benefit from a wash (but probably wasn't going to get one any time soon) could remain easily packable and organized right up against my clean clothes without soiling them. This feature was especially useful when living out of a backpack with limited space. During my last month in Nepal, I completed the Annapurna Circuit (an 18 day trek through the Himalayas) and was very conscious of how much weight I was carrying. Bringing my Clean Dirty Half Cubes was a game-changer; My sacred sleeping socks sat right next to my smelly four-day-old hiking socks while I was trekking, but at night, the clean socks came out as fresh and dry as ever.
Other customers note that the cube's double-sided, sealed compartment design comes in handy for a wide variety of activities and uses. One user mentioned that they use the packing cube on airplanes -- keeping plugs, chapstick, and other necessities on the clean side, and food, napkins, and wipes on the dirty side -- ensuring the messy food doesn't mingle with her necessities. Another commenter made the smart observation that the Clean Dirty Half Cube would make for a great gym-to-work companion, keeping smelly workout clothing separate from everything else while at the office.
A New Respect For the Humble Packing Cube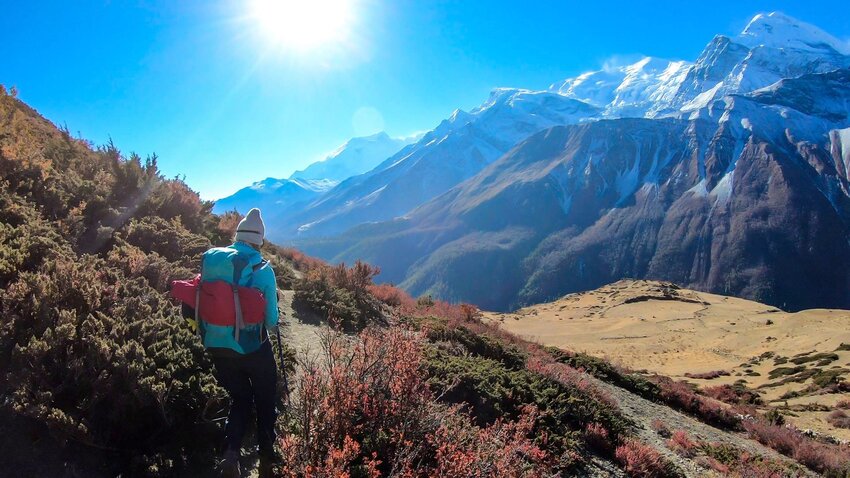 For my trip, the Clean Dirty Half Cube made adjusting to an entirely different showering routine in a new country a surprisingly doable feat. My family and friends were right; packing cubes (and specifically this one) did change my entire traveling experience. By the end of my four months in Nepal, I had come to actually appreciate the ritual of the bucket bath and the mindfulness it required of me. In fact, I don't think I even smelled all that bad by the end! Or maybe, at that point, I had just become nose-blind to my perpetual stink.