Ask your average traveler where they'd like to go this summer, and they'll probably mention the beaches of Florida, European city streets or some all-inclusive resort in the Caribbean. But if you fall into the group that's looking for something a bit on the wild side, you can't get much wilder than Alaska.
Alaska might be more famed for its snowy adventures, from dog sledding to glacier walking, but the 49th state truly comes alive in the summer. The near-endless sunlight melts away ice and snow revealing a stunning landscape of wildflower fields, gushing streams and vibrant forests. With plenty of adventures on offer, you have the makings of a vacation that you'll remember the rest of your life. If you're planning a trip to Alaska in summer, here's some handy information you should know.
The Best Time to Go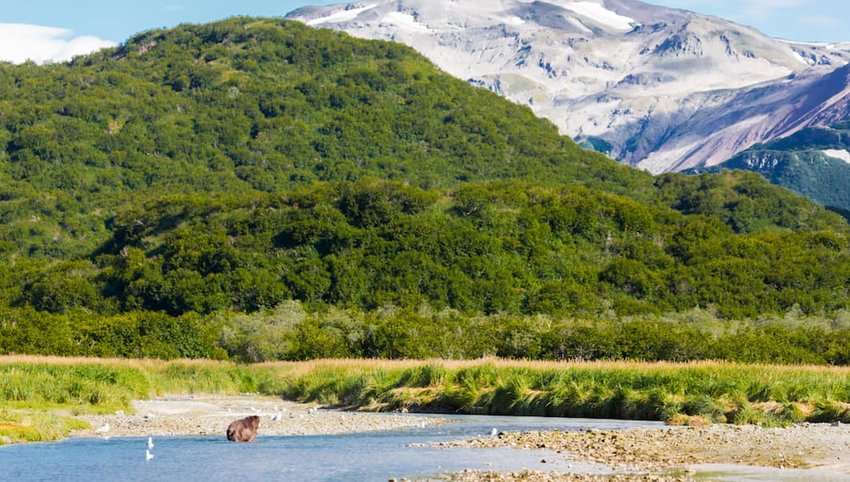 Traveling between May 10 and September 15 means you'll enjoy temperatures ranging from 60 to 80 degrees Fahrenheit, long light-filled days and plenty of nature in full bloom.
Visiting Alaska in May is a smart choice since May is the driest month of the year there. You'll experience fewer crowds and pay less for airfare too. Even better, you have a greater chance of spotting wildlife. Can't travel to Alaska in May? Try arriving in June since this month has the most daylight hours. But July is no slouch either. It boasts the warmest temperatures. Tourists have a better chance of seeing humpback whales during this month, too.  
Check Out Alaska's National Parks and Forests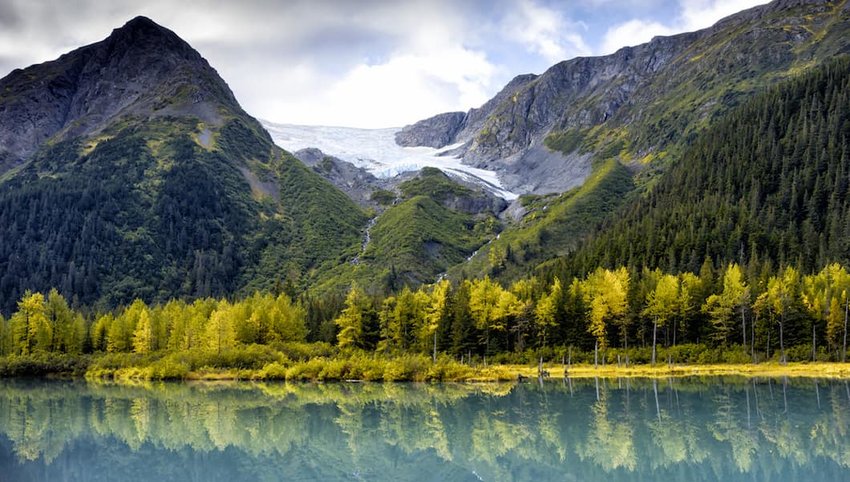 Alaska is renowned for its national parks and forests. Whether you go to Denali, Lake Clark, Gates of the Arctic or any other Alaskan park, you'll find plenty of opportunities to explore Alaska's terrain and wildlife. Brown bears, 430 species of birds, moose and caribou are just a small sample of the land animals living in Alaska.
Museums and Culture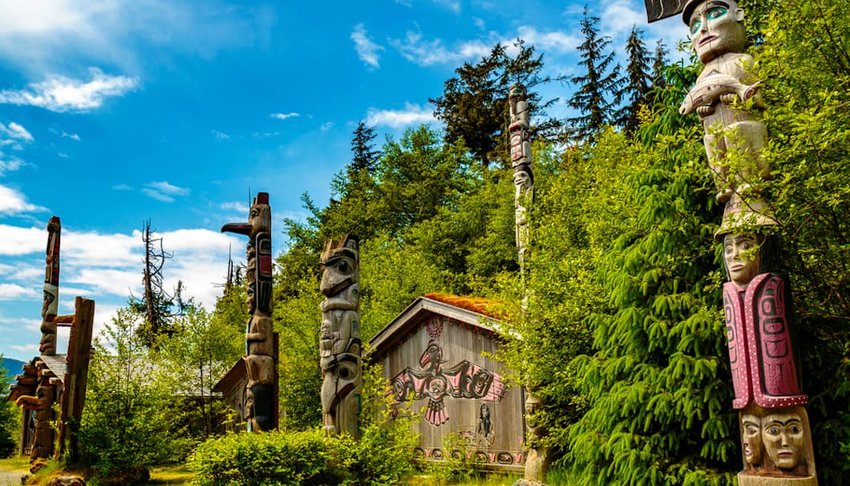 Alaska is a fascinating mixture of cultures, and a wide variety of museums showcase the history and art of the people who live there. Learn about Native peoples, wildlife, marine life and the history of the people who settled there. For example, Anchorage offers several museums, including the Discovery Center. Located within the Anchorage Museum, it's a children's science museum where kids can touch and explore the exhibits.
Looking for the city with the most totem poles in the world? You won't want to miss Ketchikan. It's the home of several totem pole museums, including Saxman Totem Park, Totem Bight Park and Totem Heritage Center.
If you're heading toward the city of Fairbanks, stop by the Aurora Ice Museum. This frozen wonderland is open all year long and features ice sculptures, three bedrooms, an observation tower and a Northern Lights room. There's even an ice outhouse. The museum is kept at a frigid 25 degrees Fahrenheit so visitors borrow parkas before venturing inside.
Go Whale Watching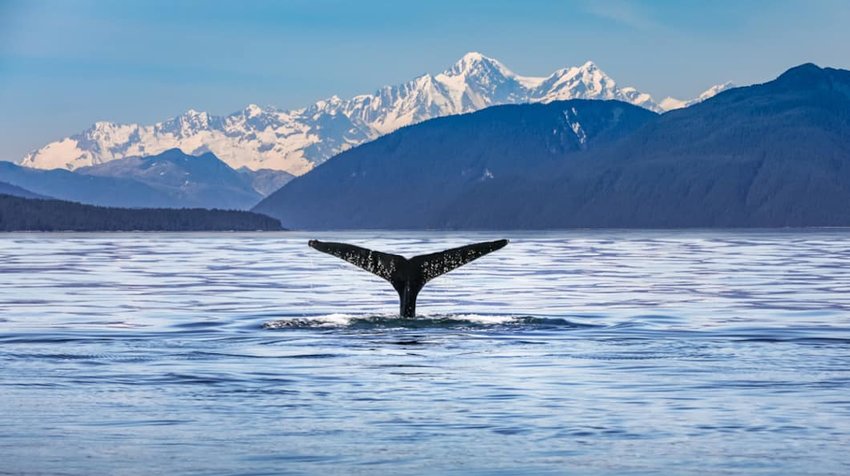 You can spot a variety of whales between the months of June and August. Whether you have a hankering to see humpbacks, belugas, Blue Whales, orcas or Minke Whales, Alaska is the place to make it happen. If you're lucky enough to be there in May, you'll be just in time to see the Grey Whale migration where these majestic animals travel to the Arctic Ocean to hunt for food. Plenty of tour companies offer whale watching tours, including Juneau Whale Watch.
Prepare for Higher Prices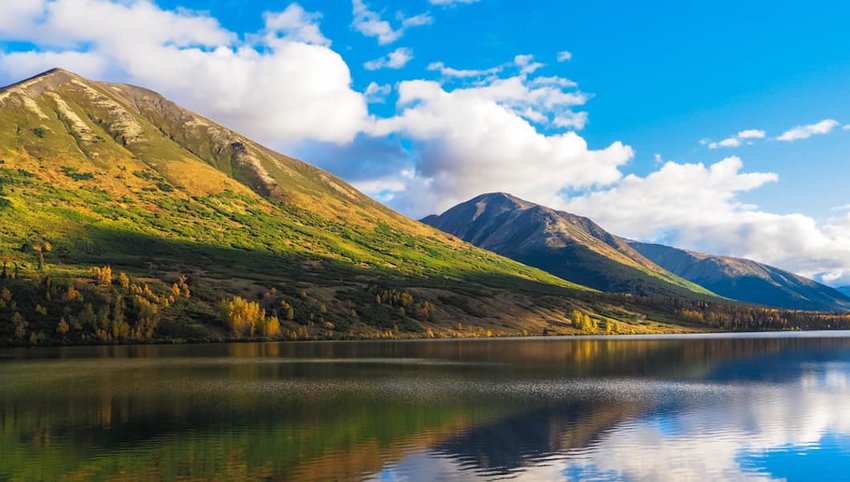 Although the weather is sunny and the airfare is cheap, you still need to prepare yourself to pay higher prices in the summer. The summer is Alaska's peak tourism season. In other words, the Alaskan tourism industry only has about 90 days to make an entire year's income. For this reason, they charge more during the summer months. Save some cash by booking ahead instead of waiting until the last minute to snag hotel reservations. In May, many tourist facilities don't even open for business until May 15. Other facilities may not open their doors until Memorial Day or June 1. If possible, book your vacation during May. Since fewer tourist attractions are open, you can score much lower prices.