A drive north on Highway 49 through the California Gold Country will whet your appetite for good food, lively saloons, unique shopping, cozy wine tasting rooms, outdoor fun, California history, and ghostly encounters! Dip your toes into five different counties on this tour of five small but vibrant towns in the Sierra Nevada foothills and Gold Rush country.
Sonora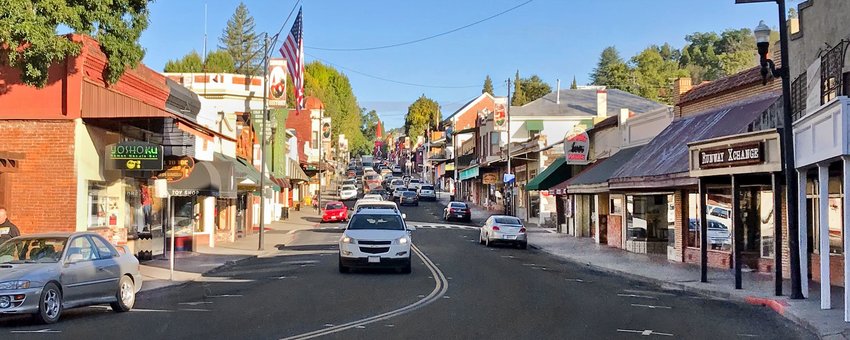 This tour starts in Tuolumne County, just above the southern end of Highway 49, in Sonora, a town that does double duty as the commercial, government, and cultural center of the region while maintaining its historic downtown charm. The largest of the five Gold Rush towns on this tour, Sonora offers a wealth of shops (antiques, apparel, art, etc.), restaurants (fine dining to casual snacking), saloons and bars, coffee shops and bakeries, as well the Downtown Emporium, a shopping bazaar with numerous vendors of eclectic wares under one roof.
Meander through Courthouse Square, where you can see the location of the first court built in Tuolumne County, site of a fatal bludgeoning in a quarrel over the use of profanity around ladies. At the north end of town sits The Red Church, erected in Gothic Revival Style in 1860 atop the tunnels of the Bonanza Mine, still accessible from inside the church.
For a possible encounter of the spirit variety, head to the Sonora Inn (1896), where a ghostly girl bounces a ball in various rooms and the elevator moves between floors on its own. The Gunn House Hotel (c. 1850s) boasts a number of rooms in which guests might very well have a ghostly rendezvous, including one room wherein the resident ghost likes to hop into bed with couples! And, if you're craving the Great Outdoors, Yosemite National Park is just an hour's drive away.
Murphys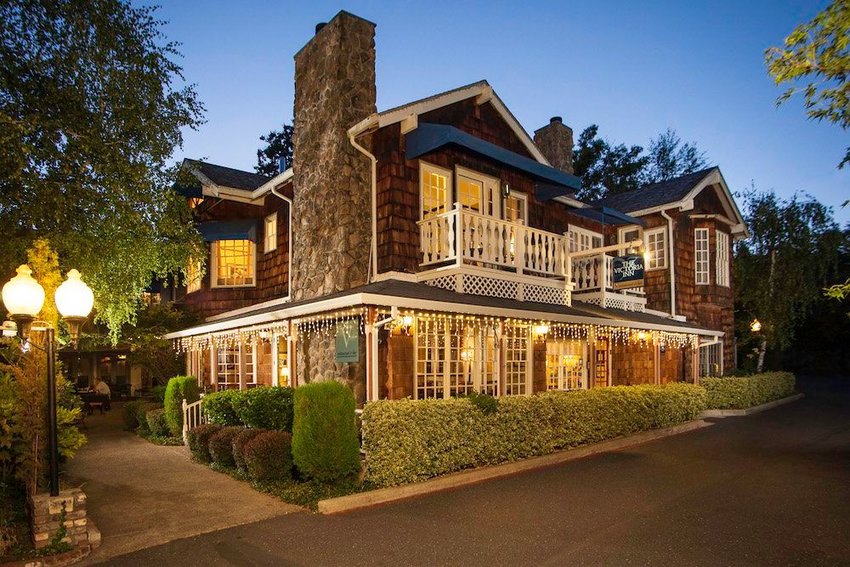 This tiny town tucked into the Sierra foothills of Calaveras County, just 18 miles north of Sonora, offers visitors a wide range of things to see and do, making the short side-trip up Highway 4 well worth the effort.
Named for two brothers (hence, no aprostrophe), Murphys does not disappoint. An afternoon spent along the four blocks of downtown can include shopping in eclectic boutiques and art galleries, dining in excellent restaurants, and sampling from local wineries in inviting and diverse tasting rooms.
Staying for more than one day will give you time to get outdoors and explore the Moaning Caverns or Calaveras Big Trees State Park. If Gold Rush era lore is of special interest, be sure to check out the Murphys Historic Hotel and Lodge, opened in 1856. Much effort has been made to preserve the character and feel of this historic building, and lunch in the original bar area feels a bit like a visit to the Old West. If you spend the night, ask for a room in the original building and you might be treated to a visit from one of the resident ghosts—benevolent, of course!
Sutter Creek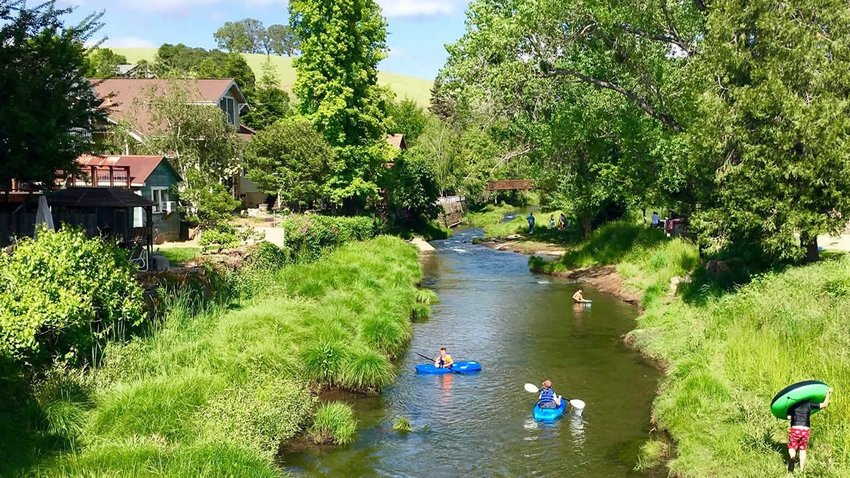 Just another 40 miles north on Highway 49 will place you in Amador County's charming Sutter Creek. Also just a few blocks long, this little town has maintained the beauty and authenticity of its 19th-century balconied facades while offering modern shopping, galleries, wine tasting, and dining. If you love wine and fine cheeses, don't miss the Sutter Creek Cheese Shoppe, where you can easily provision an impromptu picnic. If Gold Rush history fascinates you, be sure to schedule a tour of the Knight Foundry, a relic of Mother Lode gold mining history. And, if a close encounter with a spirit from the Gold Rush era is your cup of tea, check into the Sutter Creek Inn, where a number of benevolent ghosts have shown up over the years.
Placerville
Heading north again up Hwy. 49 (30 more miles), you'll find Placerville sitting in a pretty notch in the foothills of El Dorado County, the old main street of this Gold Rush town still a vibrant hub of local activity.
Known historically as "Old Hangtown," anchored at one end by the county Court House and at the other by the Hangman's Tree and Bell Tower, Placerville gracefully mixes the old with the new while maintaining its Gold Rush-era ambiance.
The Placerville Hardware Store claims to be the oldest hardware store west of the Mississippi. For Gold Rush history, take in Gold Bug Park and Mine (just a mile from Historic Main Street), where visitors can explore via self-guided tour up to 352 feet into a real gold mine. In the same park, the historic stamp mill and a working blacksmith shop also lure history buffs. If you want to get outside and enjoy a starry vista, head to the Community Observatory for a view of the night sky through their reflecting telescopes. Book a room at The Seasons Bed and Breakfast, built as a home in 1857, and settle in for an evening during which you may well encounter one of the inn's various ghostly inhabitants.
Nevada City
Highway 49, taken further north for the final and longest leg of this tour at 53 miles, will put you in Placer County, where you'll find enchanting Nevada City. Surrounded by forest, this is the most well-preserved Gold Rush town in California, yet it is also a vibrant community of locals who embrace fine restaurants, fun bars, charming boutiques, comfortable hotels and inns, lovely wineries, a Railroad Museum, a Firehouse Museum, The Miners Foundry Cultural Center, and the Nevada Theater (c. 1865), the oldest continuously operating theater on the West Coast.
The town embraces artists of every stripe and hosts its own film festival for a week in late summer. The holiday season finds the entire downtown lit up and decorated for Victorian Christmas, complete with costumed singers, wandering minstrels, brass bands, bagpipers, roasted chestnuts, and yuletide street vendors. Or, if you visit in the fall, you might plan your trip to include the annual Halloween Parade on Broad Street (5-6 P.M.). This would not be the only night on which you might encounter ghosts. Ongoing sightings are most frequent at Firehouse No. 1, The National Hotel, and The Stonehouse Bar & Grill. When you want to head outdoors, Nevada City is an ideal jumping-off point for hiking, fishing, kayaking or rafting, and even gold panning!