Aviation geeks, also known as "avgeeks," are passionate about anything that pertains to flight. From flying simulations to flying objects, bomber jackets to vintage aircraft, it's not difficult to find gifts that avgeeks will love — you just have to know where to look. For the friend or family member in your life who loves aviation, here are ten gifts that will put them over the moon.
Microsoft Flight Simulator
The avgeek in your life will no doubt love the 2020 version of Microsoft's Flight Simulator. The video game is an immersive flying experience that one pilot described as comparable to flying a real plane. Due to Microsoft's ability to use real-world imagery, players can fly over any desired location, from their own home to exotic destinations around the world. The game also offers live data options that are accurate to any location, including weather and traffic, to make the flying experience that much more authentic. The Microsoft game can be downloaded for a one-time fee of $60, and is also available on the Xbox Game Pass for as low as $10 per month.
Buy it here: 2020 Microsoft Flight Simulator | $60 | Also available on Xbox Game Pass
Airplane Cocktail Shaker and Bar Tool Set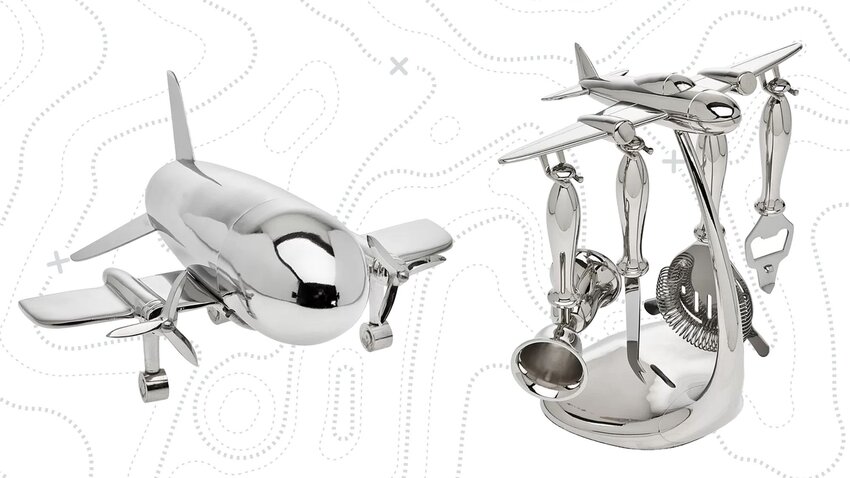 This gift hearkens back to a time when airline travel was a more civilized affair. In the golden days of aviation, inflight cocktails were free, Martinis were de rigueur, and airline travel was synonymous with imbibing. Regardless, anyone who loves a stiff drink on a long flight will appreciate this Airplane Cocktail Shaker and matching Bar Tool Set. The stainless steel pieces manage to be entirely functional and practical, while also adding a certain flair to nondescript bar tops. This gift is such a no-brainer, there's only one question left: shaken or stirred?
Buy it here: Arwood Mulligan Cocktail Shaker | ~$54
Buy it here: Arwood Airplane Bar Tool Set | ~$68
Vintage Airplane Prints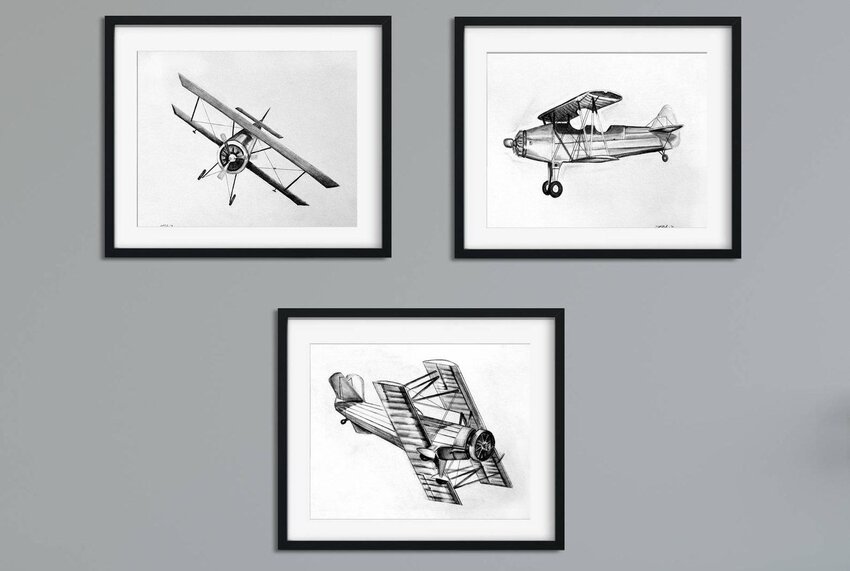 Many aviation fanatics are obsessed with vintage airplanes. Perhaps this is due to the fact that the propeller planes of the early 20th century are nothing like the mammoth A380s and 787s of today — and that's what makes them so special. This gift from EverydaySummit honors the flying machines of the past, with three hand-drawn prints featuring different vintage prop planes. Each print can be drawn in either black or navy and customized if desired. When framed and hung on a gallery wall, the handcrafted artwork will add a personal, stylized touch to any space.
Buy them here: Vintage Airplane Gifts (Set of 3) | $18+
Ray-Ban Aviators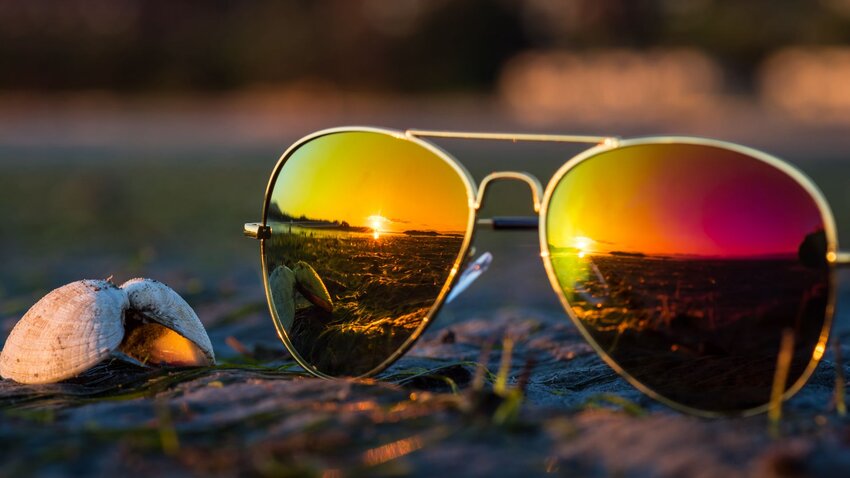 When it comes to being a pilot, part of the job is looking the part. Whether or not you fly airplanes, Ray-Ban Aviators will make you look like you do. Pilots and wannabes alike will be thrilled to receive these iconic sunglasses, available in 14 different colors. As with most sunglasses, the option of polarized lenses is available for clearer visibility. However, it should be noted that actual pilots tend to avoid polarization since the darkened lenses make it difficult to read instruments in the cockpit.
Buy them here: Ray-Ban Aviator Classic | ~$154
Airplane Necklace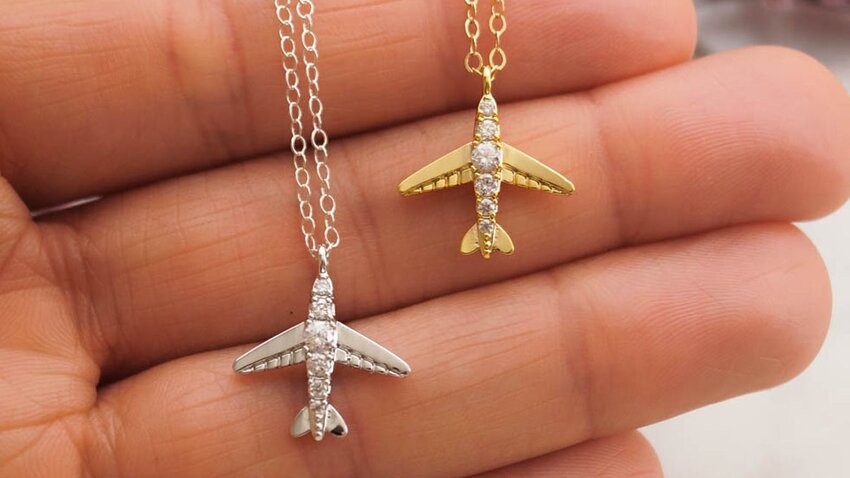 Any woman afflicted with wanderlust would be delighted to receive this gorgeous airplane necklace. Available in gold, rose gold, or rhodium plating, the airplane charm is also studded with cubic zirconia for a little extra sparkle. Available in a variety of lengths, with chains ranging from 15 to 20 inches, the charm's dainty weight makes it easy to layer with other pieces. The delicate necklace is the perfect companion for someone who spends their days dreaming about their next ride in the sky.
Buy it here: Airplane Necklace | ~$38
Altimeter Table Clock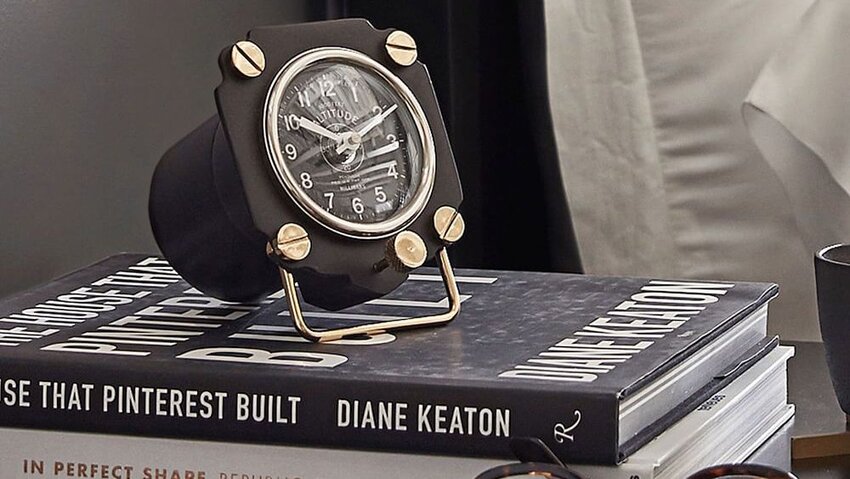 This Altimeter Table Clock brings the excitement of the cockpit to home decor. Fashioned after a 1939 Army Air Corps altimeter, a device used to measure an airplane's altitude, this solid and stylish clock is made of cast iron and finished with aluminum. It's also compact and sturdy, fitting onto a shelf or bedside table without taking up too much space. The black, gold, and silver timepiece is reminiscent of the Golden Age of Flight, and is sure to draw the eye of avgeeks who yearn for days gone by.
Buy it here: Altimeter Table Clock | $99
NASA Bomber Flight Jacket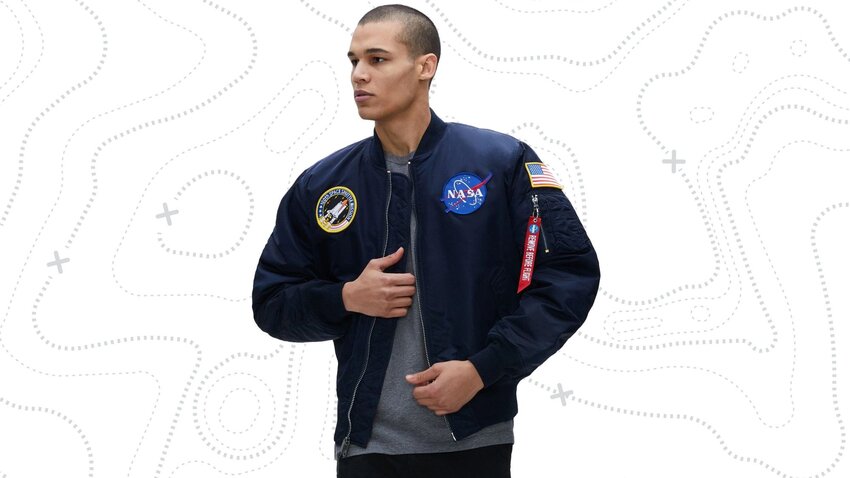 Aviation geeks, science lovers, and NASA enthusiasts will be stoked to receive this authentic Bomber Flight Jacket from Alpha Industries. Alpha Industries was commissioned by the U.S. military in 1959 to design and manufacture uniforms for aviators, so this jacket is the real deal.  The military-style coat is water repellent and filled with polyester, so it can withstand cooler temperatures and inclement weather. Emblazoned with NASA patches and an American flag, it also features Alpha's signature "Remove Before Flight" tag, as a nod to a plane's crucial safety devices.
Buy it here: NASA Bomber Flight Jacket | ~$165

DJI Mavic Mini Drone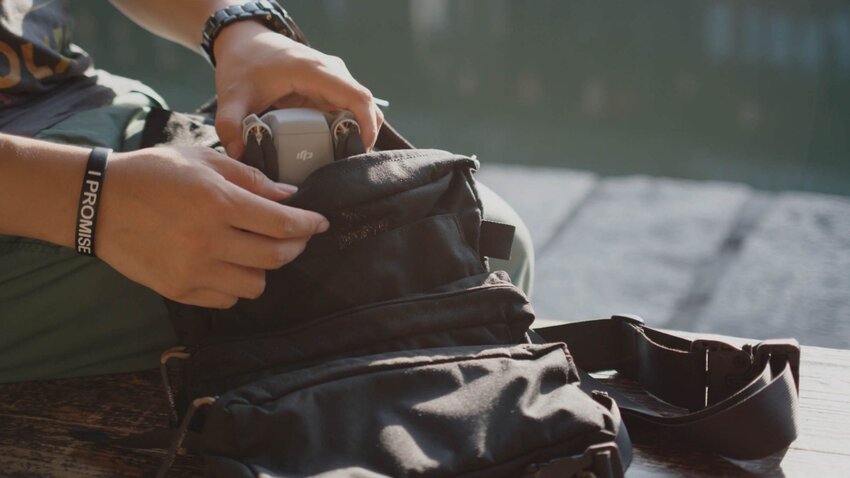 Let's face it — avgeeks love anything that flies, and the new wave of consumer drones allows any of us to be a pilot. The DJI Mavic Mini Drone is perfect for beginner fliers and pros alike. The drone is lightweight, but still extremely capable in windy conditions, which makes it super fun (and easy) to fly. The corresponding app warns users about no-fly areas, while the drone has the ability to take high-quality photos and videos of the Earth below. The set also comes with extra propellers, a propeller guard, and an extra pair of joysticks, so beginners needn't worry about breaking it on the first try.
Buy it here: DJI Mavic Mini Fly More Combo | $499
Airline Trolley Bar Cart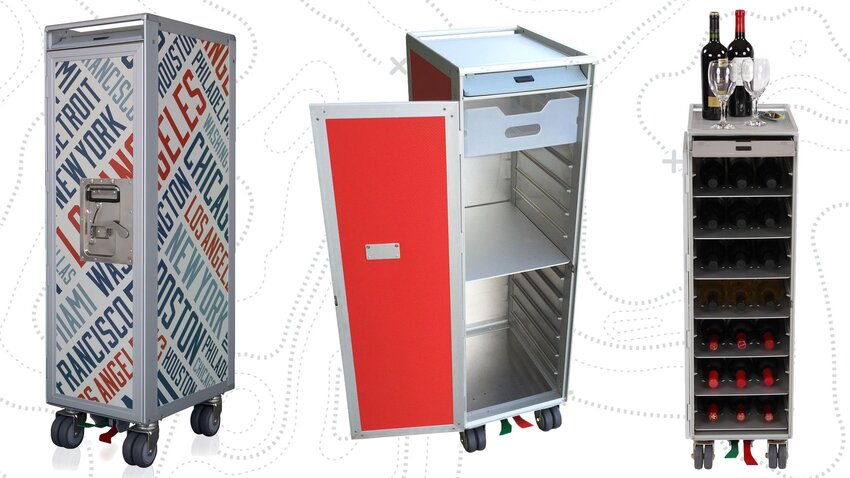 Every traveler loves the sight of the airline trolley coming down the aisle mid-flight. So why not put the trolley in your living room? SkyCart sells actual airline trolleys, complete with wheels, brakes, shelves, and trays. The trolley is not only a conversation piece but a multipurpose storage unit — from a moving bookcase to a rolling bar, the possibilities are endless with this unique gift. Since it's a real piece of airline history, any avgeek would be delighted to have a SkyCart trolley in their home.
Buy one here: SkyCart Airline Trolley | $830+
Travelpro Crew Expert Luggage
When you see the pilot and crew wheeling their luggage onto the jetway, it's very likely their luggage is from Travelpro. The brand manufactures specialty luggage for pilots and flight attendants, but since that line is only available in flight crew stores, Travelpro's Crew Expert Luggage is the closest us civilians can get to the professional roller bag. The durable carry-on comes in two sizes — 20-inch and 21-inch — both of which are compliant with most airlines' standards. Features beloved by savvy travelers include the J-hook, which provides a carrying option for additional bags, a honeycomb frame that offers incredible strength in a lightweight package, and an included TSA-compliant toiletries bag that fits in the outside pocket.
Buy it here:  Travelpro Crew Expert Luggage | ~$150