As any frequent traveler knows, souvenir-shopping can be a bit of a pain. Browsing overpriced tchotchkes at top tourist spots leads many of us to make the least-bad choice: surely our partner/best friend/neighbor we strong-armed into watering our plants will appreciate this overpriced Leaning Tower bottle opener/Japanese imperial palace fan/Taj Mahal snow globe… right?
For those who have moved past the museum gift shop as a source of inspiration, things often don't get much better: the kimono or sari or bagpipes set that seemed like the perfect purchase when immersed in the local culture often ends up as an expensive dust-gatherer of a gift.
But friends, I have an affordable solution for souvenir shopping that actually works: just go to the grocery store.
Local grocery stores are often far more reflective of a culture than museums or tourist sights. These, after all, are places where real locals go. The grocery store is my first stop in any new destination to uncover tasty morsels – and also one of the last, so I can bring home my faves to share.
Just be sure to list everything clearly on your customs form, and be aware that raw meats (even cured meats, like dry-cured hams and sausages from Spain and Italy) and raw produce cannot be brought into the US. Other than that, the sky is pretty much the limit.
1. Spices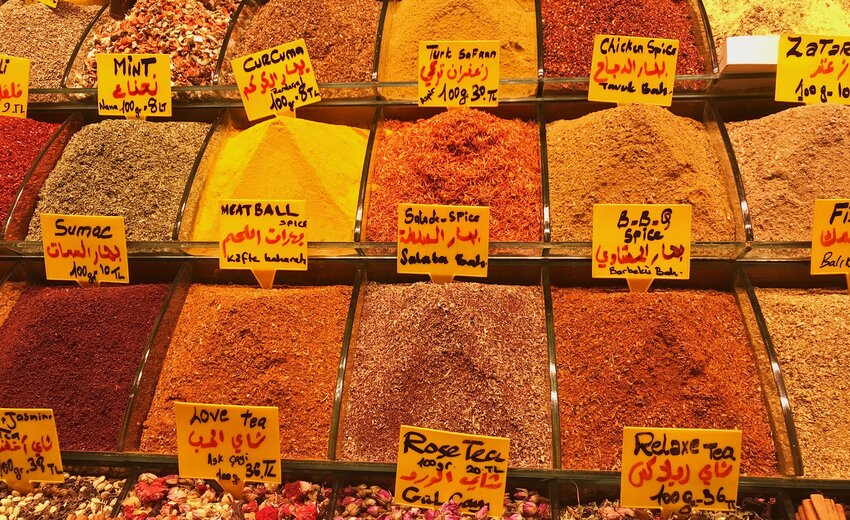 High-quality spices are a welcome gift for any foodie, and many places around the globe offer a panoply of choices that might not be as easy – or as fiscally feasible – to find Stateside. Spice mixes like za'atar, made throughout the Middle East, vary greatly depending on the region, and it can be fun to source the blend most common in the destination you're visiting. In India, don't just buy a variety of spices – throw in a masala dabba or spice box, which keeps each spice separate and is omnipresent in all Indian kitchens. In Mexico, all varieties of dried chiles, dried herbs, and spices will leave your suitcase (and, later, your friends' kitchens) smelling divine.
In France, be sure to grab some grey fleur de sel from the French region of Guérande: this flaky sea salt is available in big bags or in diminutive decorative containers complete with a cork top at any supermarket. And while you're in the spice aisle, pick up some Basque Espelette pepper; this mild chili has a fruity flavor reminiscent of paprika. Speaking of which, remember to snag some smoked paprika in Budapest – this aromatic chili is the national spice of Hungary.
2. Condiments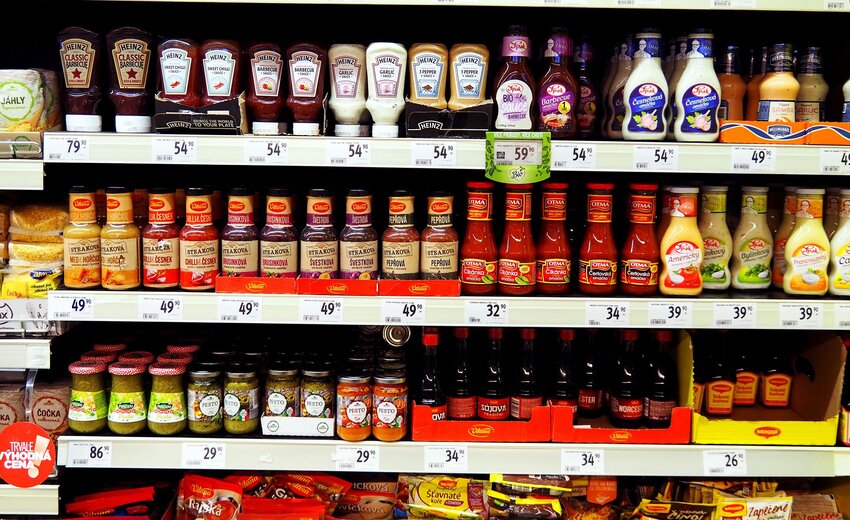 Shelf-stable and easy to pack and wrap, condiments are an ideal gift for your foodie friends back home. In Japan, a whole display of wasabis can be found at grocery stores and covered markets. In spring, you may be lucky enough to stumble upon a pink version made with cherry blossoms.
In France, while Maille is certainly the most famous French mustard brand, supermarket staple brand Amora is a household fave. Often sold in jars that, when finished, double as drinking glasses, this mustard is one of the cheapest gifts you can bring home. (It's worth mentioning that Amora also makes phenomenal mayonnaise with whole eggs that's shelf-stable until opened – perfect for recreating the classic French bistro dish oeufs mayo at home.) Crème de marrons or chestnut paste is another loved condiment sold near the jams, and is delicious to spread over crêpes or (let's be honest) eat straight from the jar with a spoon.
The Danish people are known across the world for their eponymous pastries, but also for smørrebrød, an open-faced sandwich made on rye bread and often topped with Danish remoulade, which boasts a hint of curry for a wholly unique play on the classic.
In Italy, be sure to check out the pesto aisle, where you'll find far more than just the Ligurian version made with basil. Red tomato and green pistachio versions are particularly common in Sicily, and they're a real treat for pasta fiends back home.
A word to the wise: as many of these condiments are technically classed as liquids or pastes, you'll need to put them in your checked bag.
3. Cheese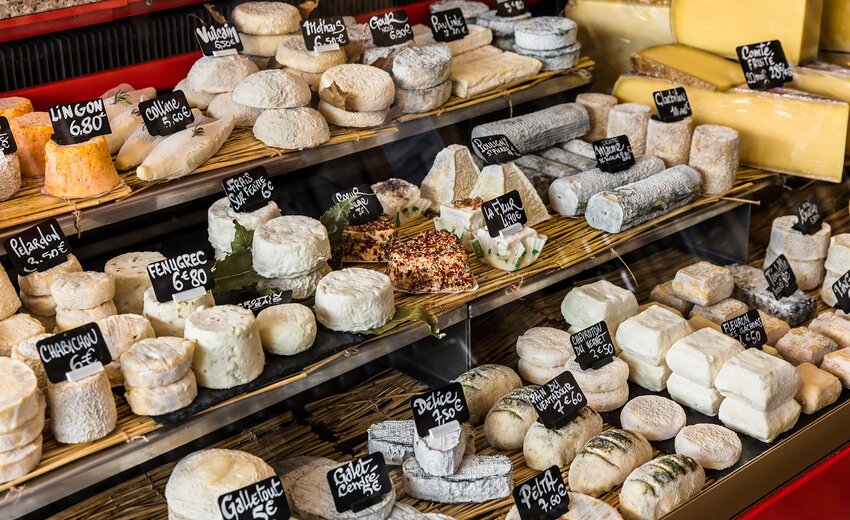 Raw milk dairy is fraught with conflict in the US, but did you know that while it's hard to buy, you are allowed to import it for personal consumption? In France, track down funky Camembert, triple-cream Brillat Savarin, or nutty aged Comté; in Holland, opt for an ultra-aged gouda. Get them vacuum sealed and toss them in your checked bag for ease of transport.
In most of Scandinavia, you'll also find "brown cheese," dubbed brunost in Norway, where it's particularly beloved. This slightly sweet cheese made from caramelized whey is best enjoyed in a sweet-and-savory pairing with jam on waffles or toast.
4. Potted Meat and Fish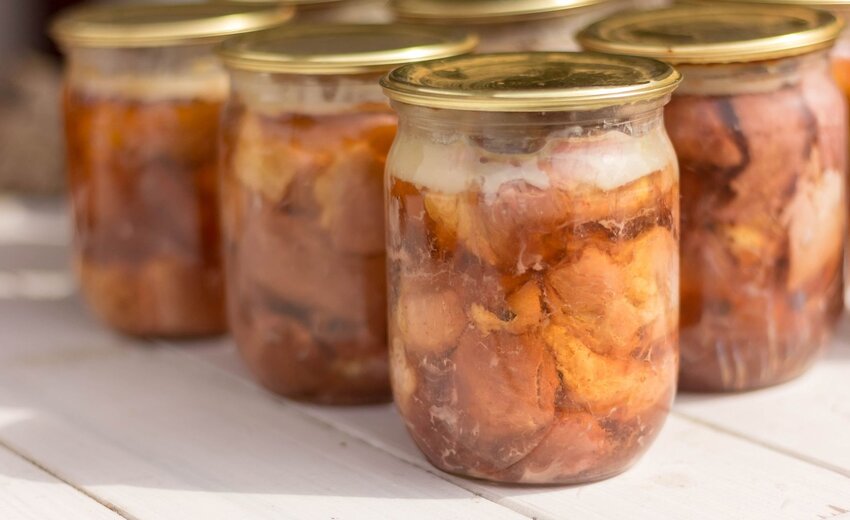 While dry-cured sausage isn't allowed into the US, jarred and potted meat is. Track down French rillettes, pâté, or even foie gras: as long as it's in a sealed jar or can, you're allowed to bring it back.
In Scotland and Scandinavia, you can also bring smoked salmon as long as it's vacuum-sealed. And in Sweden, be sure to track down a jar of Kalix Löjrom, a salmonid roe sometimes called "the gold of the Bothnian bay."
5. Chocolate and Sweets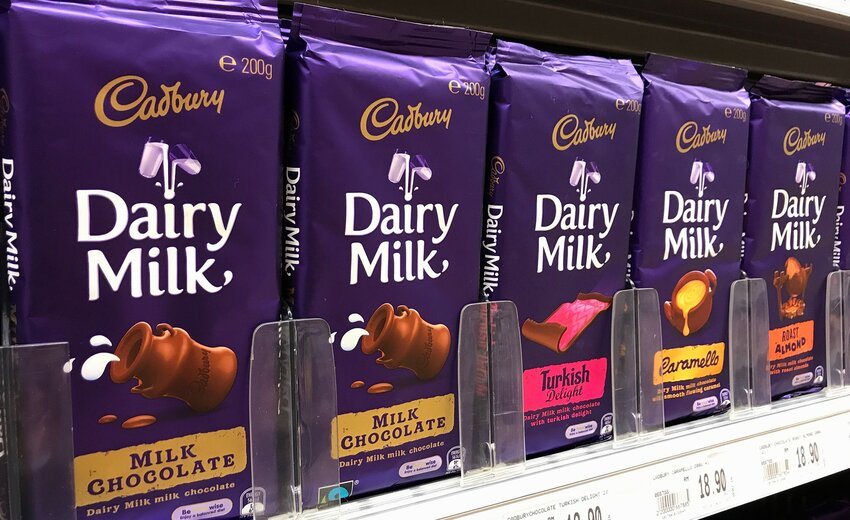 From Swiss milk chocolate to Canadian maple syrup, there are plenty of choices for those shopping for a friend with a sweet tooth! Locals of England, Canada, and Australia are crazy for their chocolate bars: grab Cadbury's Fruit & Nut in England, Coffee Crisp bars in Canada, or Tim Tams biscuits in Australia for a bit of local flavor. In Norway, seek out Norwegian Freia milk chocolate — the best-selling chocolate in the country since the 1960s and a favorite of Renée Zellweger's. In Italy, seek out gianduja, the ancestor of Nutella: the wholly delightful spread made from a combo of chocolate and hazelnuts was originally born of chocolate rationing but has since become a worldwide obsession.
Turkey's eponymous Turkish delight is often sold in beautiful gift boxes that make a lovely present. In Japan, you'll be baffled by the sheer variety of Kit Kat and pocky flavors, from baked potato to sea salt. Snag a few different ones to gift or share!
Of course, this is only the start; each country has its own unique flavors to explore and bring home.
Main photo by Phuong Tran/Unsplash.