When Franklin D. Roosevelt said, "There's nothing to fear but fear itself," it's safe to say he never spent the night in a haunted hotel. Formerly the scene of the crime for brutal murders and mysterious deaths, the following establishments have had their fair share of unexplained occurrences. Between the phantom footsteps and floating orbs, a night in one of these hotels could make a true believer out of you. Here are six of the most haunted hotels you can stay at ⁠— if you're brave enough.
The Myrtles Plantation, United States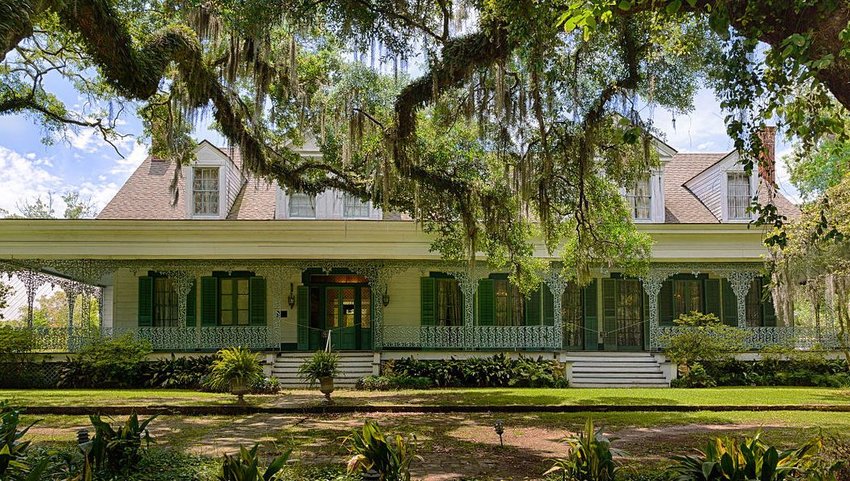 Often called "One of America's Most Haunted Homes," this plantation-turned-bed-and-breakfast in Francisville, Louisiana, lives up to its reputation. Rumored to have been the site of 10 murders, Myrtles' most active spirit is a young girl named Chloe. A household slave during her lifetime, Chloe continues her chores in the afterlife, often making guests' beds for them when they are out of the room. In addition to the numerous unexplained occurrences reported by guests, photos of Chloe seem to prove the home's haunted status. Other strange incidents include a piano that plays by itself, loud footsteps in the hallway (when nobody is there), and temperatures that drop at random.
Ruthin Castle Hotel & Spa, United Kingdom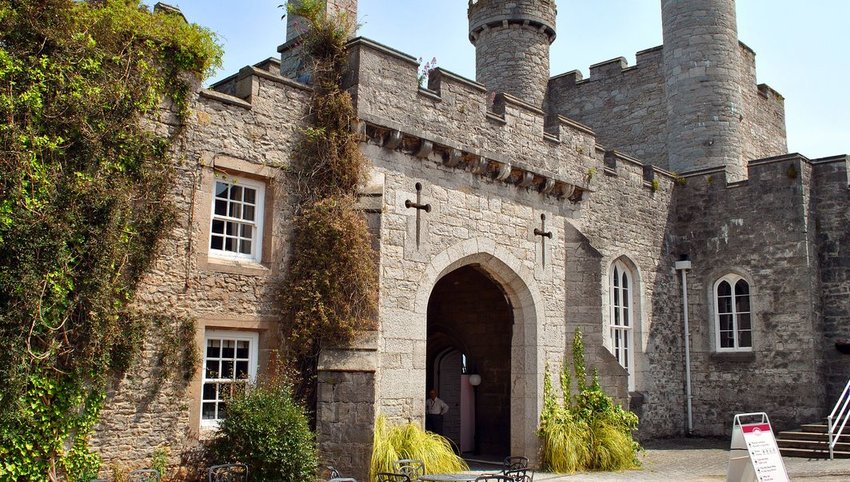 Having survived wars, rebellions, and conquests, Ruthin Castle in Wales has centuries of intrigue within its walls. Dating back to 1277, the castle's history is impressive — at one point it belonged to King Henry VIII, who allowed his bastard son to call it home. The most famous resident of Ruthin Castle, however, is Lady Grey. As the story goes, after discovering her husband's bout with infidelity, Lady Grey murdered him and was later sentenced to death herself. Forbidden to be buried in consecrated ground, Lady Grey was interred just outside the castle. Today, reports of her roaming the grounds, battlements, and halls are frequent. One photo of a couple ensconced in a mist is believed to be Lady Grey's ghost, whose sorrowful sobs can sometimes be heard within the hotel.
1886 Crescent Hotel and Spa, United States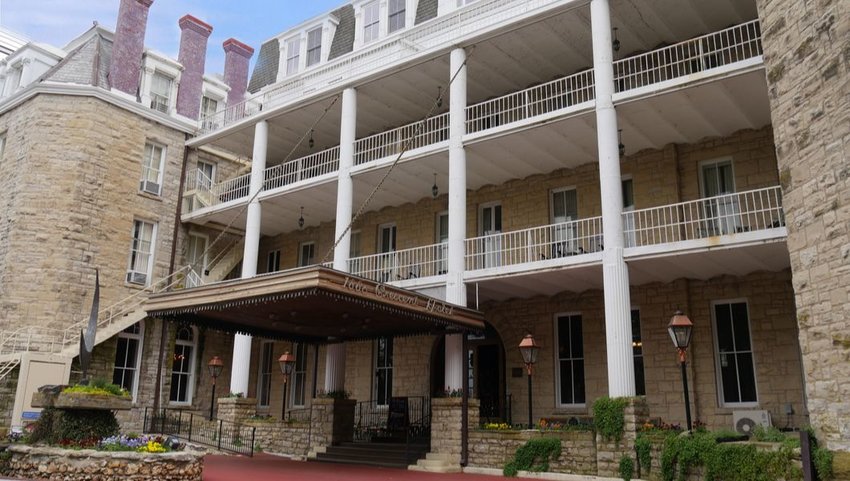 Originally built in the late 19th century as a resort for the fabulously wealthy, 1886 Crescent Hotel and Spa in Eureka Springs, Arkansas, has had many iterations since then. In addition to being a women's college, it was also once a cancer hospital, where conman Norman Baker lured dying patients looking for a cure. Today, the hotel's basement still holds the morgue where Baker kept the cadavers. Ghost hunters frequent this hotel to monitor its paranormal activity. If you're hoping to see a ghost, Room 218, or Michael's Room, is believed to be the most haunted. Michael was an Irish stonemason who met his demise during the hotel's construction. To learn more about him and the hotel's other eternal guests, book a ghost tour of the building's most haunted spots.
Lizzie Borden House, United States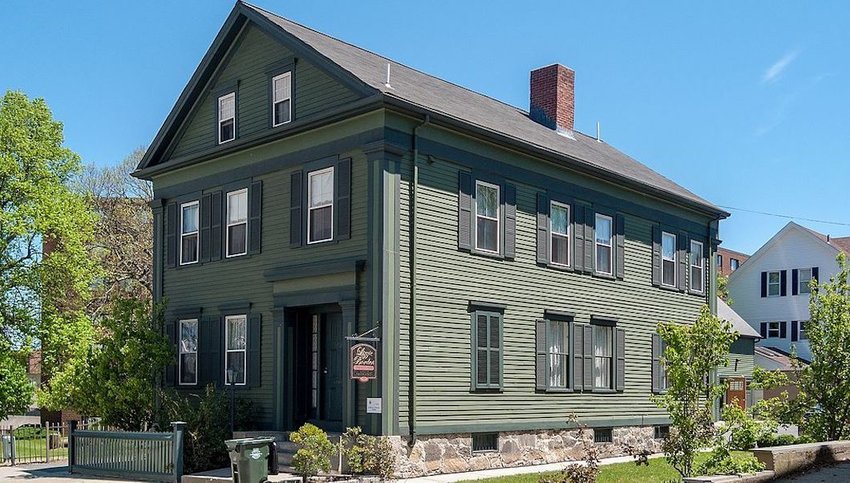 A hotbed for paranormal activity, the Lizzie Borden Bed and Breakfast/Museum in Fall River, Massachusetts, is eerie to say the least. Between the antique Victorian furnishings and the photos of the crime scene on display, the B&B does not shy away from its gruesome history. A draw for true crime detectives and paranormal investigators, this historic home is where Lizzie Borden may or may not have bludgeoned her father and stepmother to death. After taking a tour of the home, it's up for you to decide if she was guilty. Tour guides also double as paranormal experts and the hotel frequently hosts amateur ghost hunting events in the evenings. In addition to the spirits of the Bordens, who are very much present, there are children who haunt the attic and whose peals of laughter can be heard during the still of the night.
Langham Hotel, United Kingdom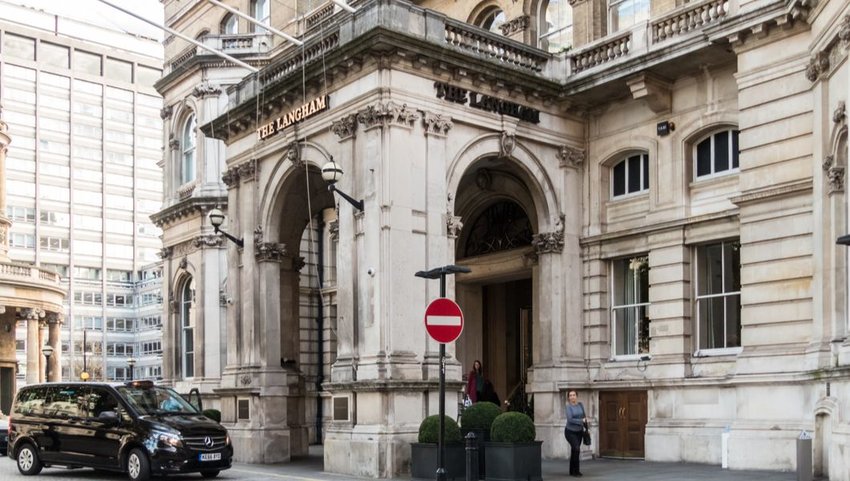 Located in London's fashionable West End, the Langham Hotel is sophisticated, elegant, and 100% haunted. This five-star hotel attracts all types — from respected journalists to famous cricket players — and it has terrified them all. In the 1970s, BBC journalist James Alexander Gordon stayed in Room 333 and later reported a chilling paranormal experience. He awoke in the middle of the night to find a figure in "extravagant Victorian evening dress" hovering above the floor and staring at him with "vacant eyes." More recently, bowler Stuart Broad had to switch rooms after the bathroom taps kept turning on by themselves, according to the Daily Mail. In addition to the previously mentioned Victorian-era man who frequents Room 333, the hotel's supernatural guests include a German prince who committed suicide, a working butler on the third floor, and Napoleon III, who haunts the basement.
Borgvattnet Vicarage, Sweden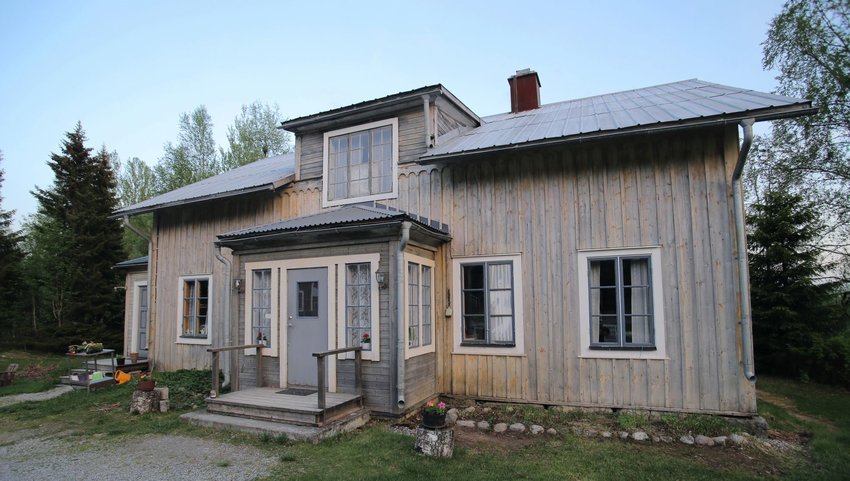 Originally built as a rectory, this Swedish bed and breakfast once housed local clergyman in the small northern village of Borgvattnet. As early as 1927, the home's residing priests began to report unexplained occurrences within the cottage walls. From a vanishing woman dressed in gray to a general feeling of "being watched," these men of the cloth thought the house had an undeniable spooky vibe. News of the so-called poltergeist gained national attention and one priest reported being thrown from a rocking chair. This very same chair is still within the cottage and can often be seen rocking of its own accord. In addition to the rooms available to rent, the entire home can be leased by groups. If you can manage to stay the entire night, you'll be gifted a diploma, in recognition of this outstanding achievement.