WE KNOW THERE'S QUESTIONS AROUND TRAVEL AMID THE CORONAVIRUS (COVID-19). READ OUR NOTE TO READERS HERE.
Tentatively, I stepped into the hip dining room where breakfast was set up at the Story Hotel in Stockholm. It was my first time staying overnight in a hotel on my own, not for work, and dining alone was still nerve-wracking. So I grabbed some food from the buffet, poured a cup of tea and sat down in a corner.
Consumed with my own thoughts, I absent-mindedly took a sip — and stopped in my tracks. This wasn't a standard cup of black tea. It was fruity and fragrant in a combination of flavors I hadn't ever tasted before. Instantly, I jerked to attention and tracked down the kitchen staff to ask what it was.
It's Swedish tea, I was told. But where was it from? How could I get some?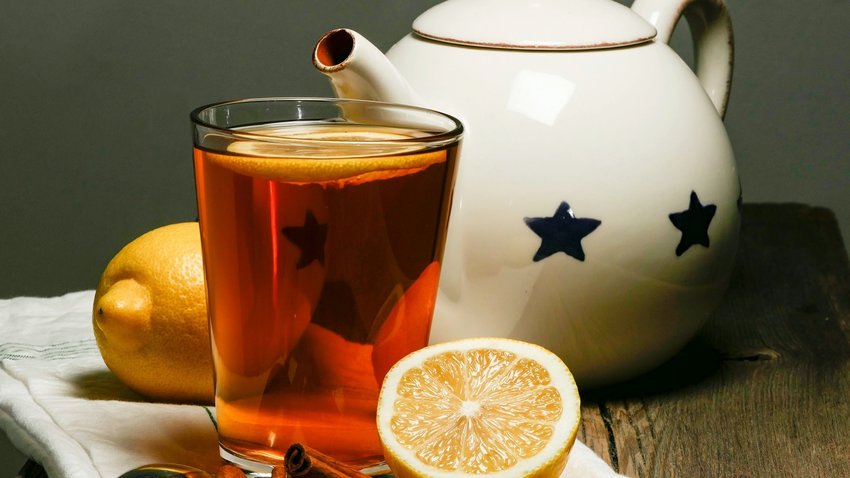 While the server set out to investigate for me, I helped myself to another cup. And another. It was an obsession at first sip. But it also gave me a new sense of purpose for this adventure: I had to find where this tea came from.
She came back with a little slip of paper: Söder tea from Himalaya Te & Kaffe. While the shop's Asian mountain range moniker threw me off, I soon learned that this type of tea was a blend of black tea, tropical fruits and flowers, and was named for Stockhlolm's Södermalm district, where it originated.
Of course, I immediately made it a priority on my agenda and headed to the district on the island just south of Gamla Stan (Old Town).  While I had expected a standalone specialty shop, it was actually a stand inside the Söderhallarna shopping center. There was definitely a Nepalese element to the logo and displays, but the vibe and decor felt like a pure Swedish delight.
Instinctively, tropical fruits and floral notes don't conjure up thoughts of Scandinavia, but these days, as soon as the fragrance of the tea fills my mug at home, I'm taken back to the time and place where a simple cup of tea gave me the confidence to explore the city on my own.
And now, wherever I travel, my go-to souvenir has become a bag of tea or coffee, since it allows me to recreate an experience right from my own kitchen.
Tastes vs. Tsotchkes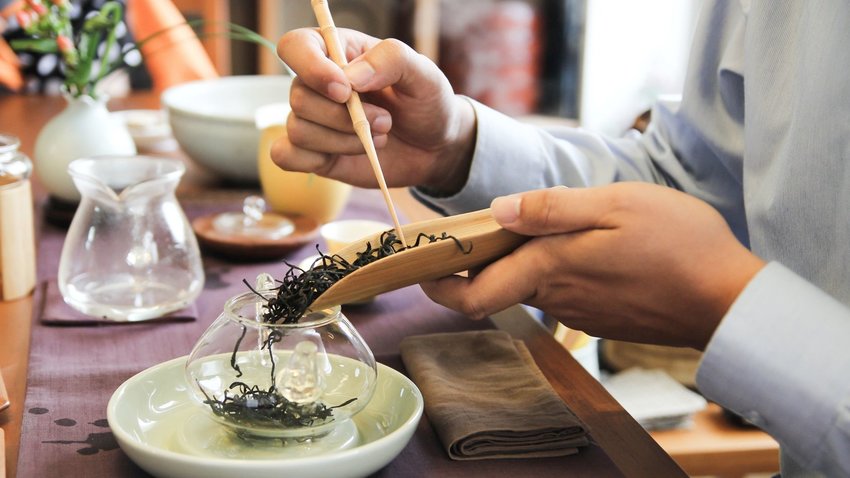 Scanning my souvenir shelf, I see a wooden vintage car from Cuba, a painted Easter egg from Romania, model Coati animals from Iguazu Falls, a hand-painted umbrella from Kaohsiung, Taiwan and a pair of clay lions from Okinawa. But then there's the lovely candle holders, the beautifully hand-crafted saucer, the adorable pair of shot glasses, a cute leather camel, two wooden flutes, an exotic beaded necklace and an assortment of other knick-knacks whose origins I've lost track of.
And I do make an effort to recall where I got each item. After every trip, I lay out everything I've bought — both for myself and for family and friends — and take a photo. That way, I'll have a record of what I came back with. That said, the more I've traveled, the more that routine has become rote. And as carefully and thoughtfully as I chose each momento, their backstories have become hazy, purely because of the volume.
Ironically, the word souvenir comes from the French verb "to remember," so the fact that I can't even recall where many of these items came from, pretty much defeats the whole purpose.
At one point, I started searching for items that I could use that would still remind me of a place, but wouldn't necessarily just sit on my permanent shelf. I ended up with wine lotion and beer face cream from the Czech Republic, color-changing lipstick from Morocco and aspirin in ointment form from Romania. I also tried stocking up on sweets, like alfajores from Buenos Aires, Fazer chocolates from Finland and Sun Lake Moon Black Tea Walnut candy from Taiwan.
As much as those objects were fun reminders to use for a short period of time, they somehow felt fleeting. Like a tactical item that just happened to be from another place. Sure it was a nice memory, but it didn't quite stick.
Savoring Sips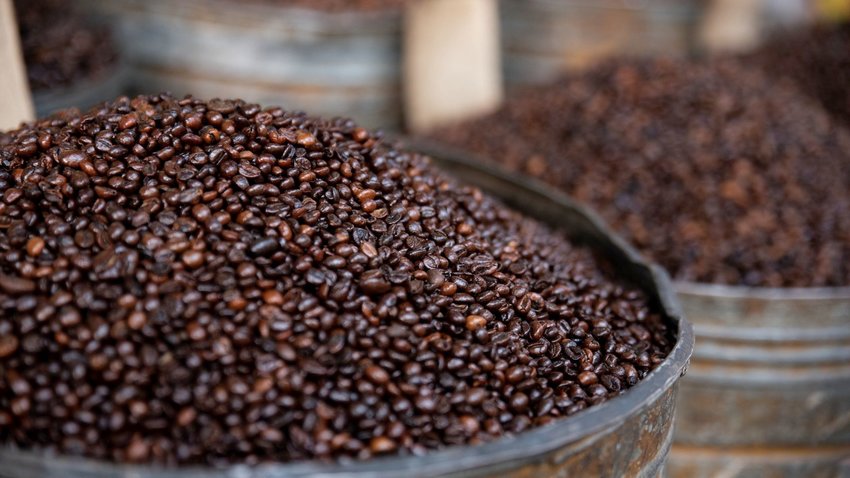 Soon I started realizing that as diverse as the world is, one commonality in every culture is its trademark drinks, like tea and coffee. With the origins of tea dating back to at least 141 B.C. and roasted coffee back to the 13th century, these two drinks universally capture the personality of a place. Whether it's an uber trendy coffee house in Melbourne or a charming provincial shop in Quebec City, slowing down to enjoy those sips becomes a part of the travel experience.
The essence of that moment becomes bottled up in its flavors, so that when you sit down to brew your own cup at home, it elicits that memory from the other place.  And it's not just imagined. Scientists have found that the way we process smells often triggers emotional memories, especially those of nostalgia.
So I started skipping my morning Starbucks and making my own international drinks in the morning. When I have coffee from La Casa Del Caffè Tazza D'oro, I instantly remember enjoying my first cup while admiring the Pantheon in Rome. When I drink any of the Turkish coffees I brought back, I remember the laughs I had with new friends traveling from Istanbul to Fetiyhe. And a taste of the Confeitaria Colombo brew from Rio de Janeiro immediately transports me back to the 1894 coffee shop and the gracious servers there who made me feel right at home.
And on mornings where I'm craving tea, Mandela Tea's organic honeybush and rooibos tea reminds me of my sipping a cup to warm up after an early morning safari in South Africa, the Palace Hotel's own Tealeaves Legacy Blend takes me back to the chic tea and pastries in San Francisco's historic hotel, Le Monastѐre des Augustines' own brew from the Augustinian Sisters brings me back to the Zen feeling taking a fitness class at the monastery's wellness center in Quebec City and the cheesy English breakfast tea in the Prince Harry and Meaghan Markle tin gives me just the dose of British calm I need to carry on.
In some places, the same idea gets a sweet twist like the African hot chocolate from Angelina's in Paris to conjure up memories of sitting inside that belle epoque tea room, or the drinking cocoa from Ecuador's award-winning Pacari brand, which I battled altitude sickness to find at the store.
And having an international brew to start your day isn't the only perk. Coffee and tea is so easily found that it doesn't take a whole lot of chasing down to find a purchase, compared to venturing to exactly the right ceramic shop to find the most authentic pottery. And not only is it light and can fit in your carryon easily, but whenever you open up your suitcase, you're immediately treated to a whiff of the scent.
While tangible mementos do carry some weight since you're literally bringing back a piece of your travels, the ability to whip up a warm cup of brew from a faraway land conjures up the best kind of memory… quite literally, the perfect souvenir.