You've probably heard of the two-hour rule for arriving at the airport. Many travelers follow it religiously. Most major airlines also recommend that passengers arrive at least two hours before departure. But do you really need a full two hours? Most airports require that you are checked in at least 30 to 60 minutes before departure and that you're at your gate at least 15 minutes before departure. So, do you play it safe and get there two hours early, or do you leave for the airport a little later to avoid idly sitting at your gate? It all depends on your travel situation.
A great tool to download is the MyTSA app, which provides 24/7 information about airport delays, weather, and current and past wait times so you can prepare ahead. Here are some other tips to help you evaluate what time you need to arrive for your next flight.
Time of Year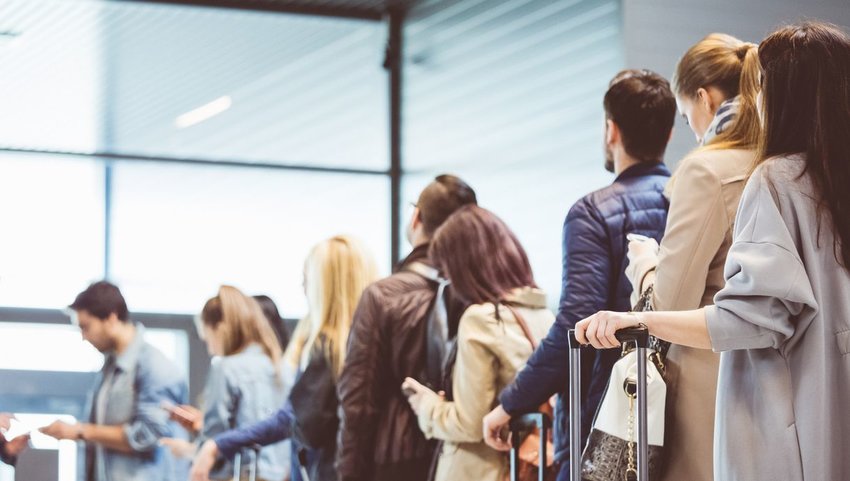 If you're traveling around holidays or long weekends, make sure you're at the airport two or more hours before boarding — even for domestic flights. You might have seen on the news that the 2019 holiday travel season was record-breaking, and that the TSA stated that 2019 was their busiest summer ever. With airports becoming more congested, it's definitely a good idea to be there early during peak travel times. Some of the busiest times include New Year's Eve, Mardi Gras, spring break, Easter, Memorial Day, Labor Day, Fridays during the summer, July 4th, and the weeks of Thanksgiving and Christmas, according to USA Today.
Airport Size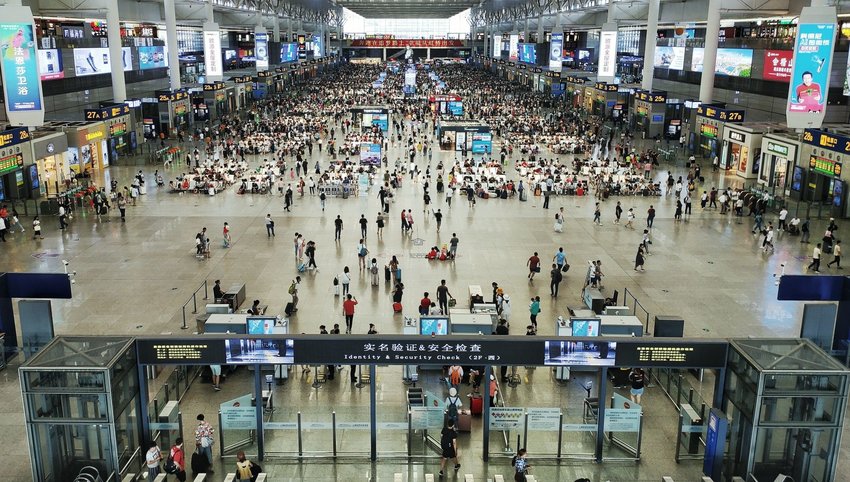 Airport sizes vary greatly, and so do wait times. For example, when traveling through a major airport like JFK in New York, arriving two or three hours early for a domestic flight is common and recommended. When going through a small, regional airport, arriving 60 to 90 minutes before departure should be plenty of time. Parking, baggage, security, and food lines move faster at smaller airports, so you don't need as much extra time. This rule only holds true for domestic flights, however. For any international flight, regardless of airport size, you should plan to be there earlier rather than later.
Traveling With Luggage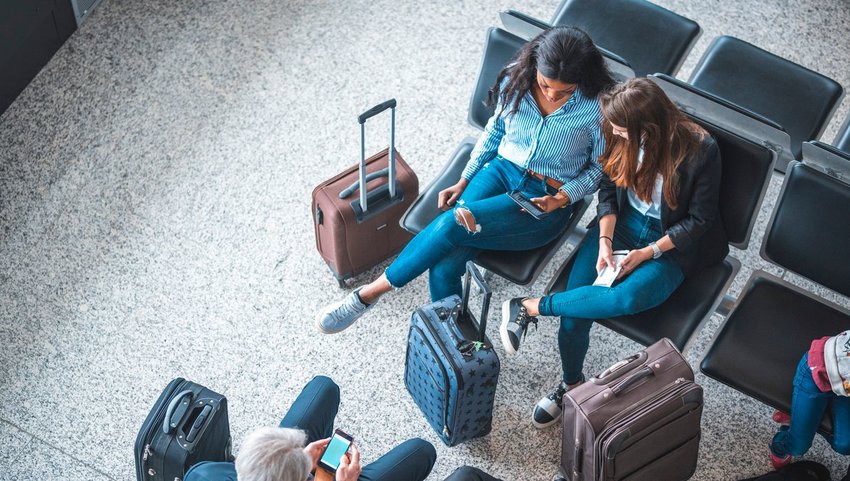 If you're flying with checked luggage, it's a good idea to give yourself an extra 30 to 45 minutes at the airport in case luggage drop-off lines are long. Airlines also have cut-off times for checked baggage, so you should factor that into your planning. Check to see if your airline has self-service kiosks before you leave. Taking advantage of a kiosk can cut your baggage drop-off time in half. Also, do yourself a favor and make sure you aren't pushing the luggage weight limits. If you have to stop and take things out of an overweight bag, you'll cost yourself precious time.
Traveling Internationally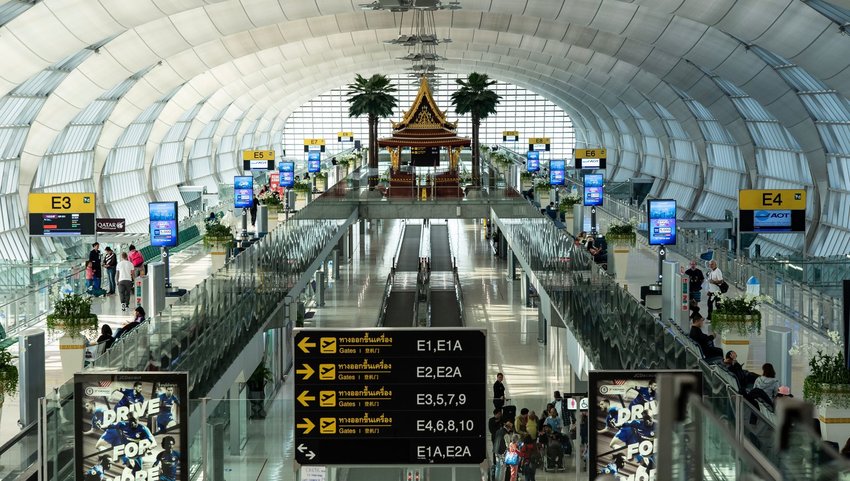 If you aren't familiar with the airport, arrive early for an international flight. Many airlines have longer time requirements for international travel (sometimes up to three hours), and you typically have to be at the gate 30 to 45 minutes before departure for a passport check. Additionally, they're less likely to hold the plane for you on an international route if you aren't there for the final boarding call. They'll often remove your bag and bump you from the flight.
Traveling With a Group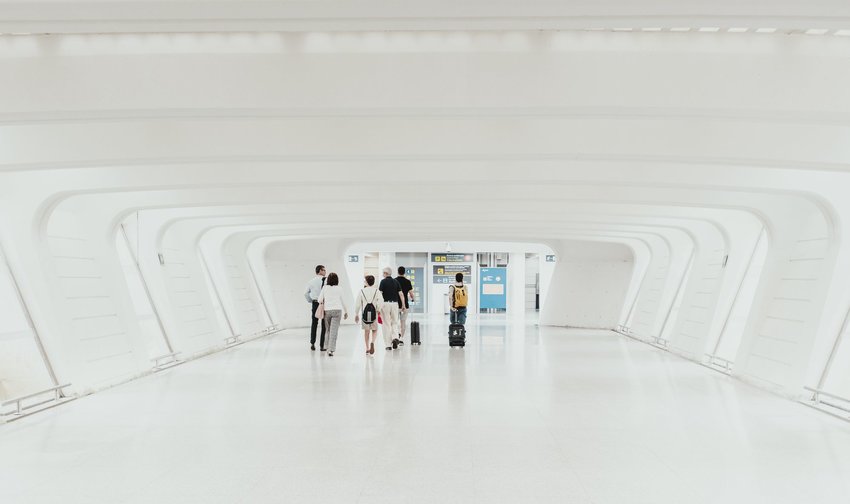 Traveling with a group can add a significant amount of time to your pre-flight tasks. For one thing, you have to wait for everyone to check their bags and get through security. And it's likely that someone is going to want to get their morning Starbucks, use the restroom, or purchase the neck pillow they forgot. When you add up all of those five-minute stops, you'll realize it's greatly increased your time at the terminal. Plan to get there at least two hours before boarding if you're with a large group.
Traveling With Kids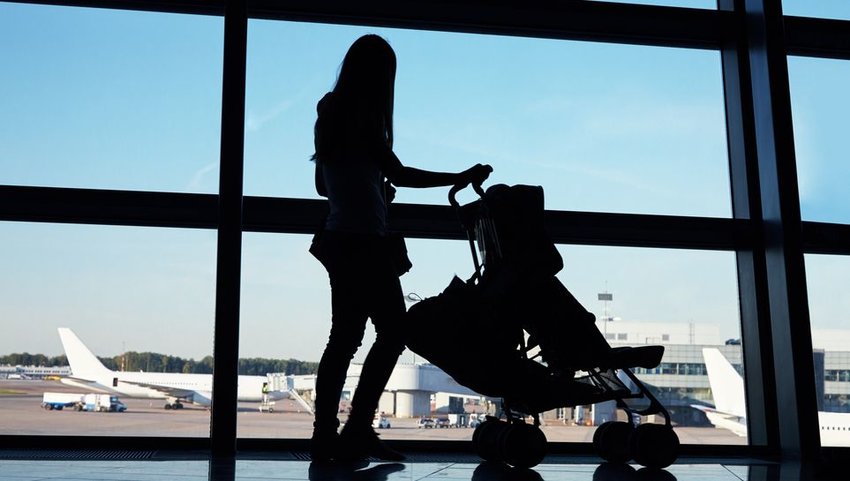 Traveling with children can be stressful. It's no secret that waiting in line is not a favorite activity for kids, and going through security can be stressful or scary for them. Try to give yourself two to three hours before a domestic flight and three to four hours before an international flight if you're traveling with children. This will allow ample time for bathroom and snack breaks, finding that one beloved toy in your carry-on, folding and unfolding the stroller, and everything else that pops up with younger travelers. The less stressed out you are, the more fun the trip will be for everyone, so get there early!
Frequent Flier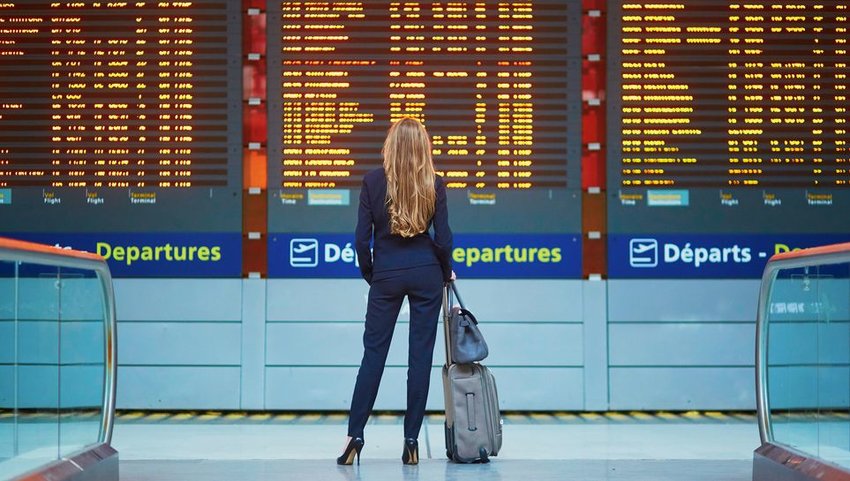 If you fly frequently and know your way around the airport or have TSA PreCheck, you probably don't need to be there two hours before your domestic flight. For those of you who are looking for easier ways to get around the airport, sign up for TSA PreCheck to skip long security lines. It costs $85 for a five-year membership and it can cut your security wait time down to as little as five minutes.