I watch a lot of movies. And when I say a lot, what I mean to say is more than most people would consider healthy — a habit that reached its peak in grad school, when I counted each one obsessively and once watched 590 in a single year. (I was getting a degree in Film Studies, but still.) I find the theatrical experience particularly calming, so much so that I'm willing to see almost anything on the big screen; as Walker Percy wrote in his 1961 novel The Moviegoer, "the fact is I am quite happy in a movie, even a bad movie."
All of which is a long way of saying that, while it pales in comparison to the pandemic's other effects, the closure of movie theaters has been a serious drag. Not only for the movies that were delayed until 2021 and beyond — sci-fi adaptation Dune, Wes Anderson's The French Dispatch, and James Bond flick No Time to Die, to name just a few — but for the worthwhile films that were relegated to streaming and never got their due on the big screen. (Not-so-fun fact: Barring anything unforeseen, the highest-grossing film of 2020 will be... Bad Boys for Life.)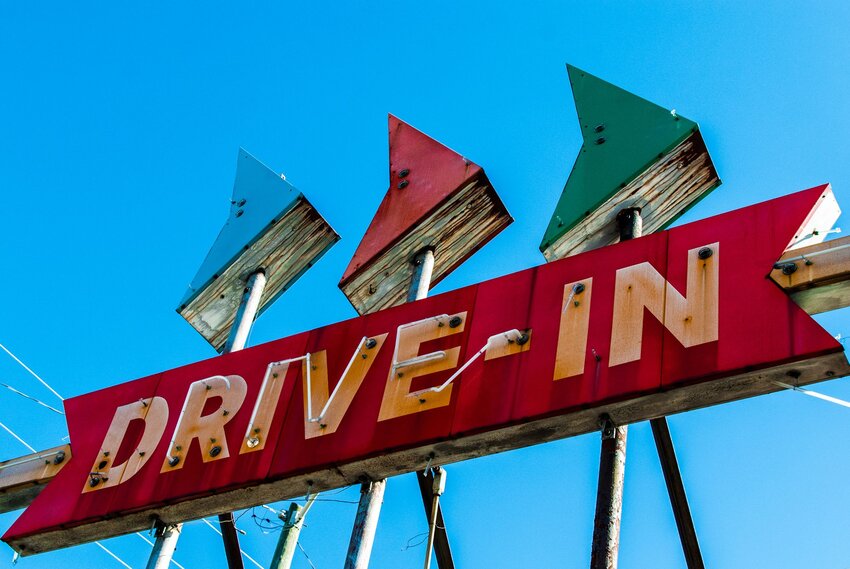 There has been one small bright spot in all this, however: the resurgence of drive-ins, a socially distant alternative to the traditional cinema. Only 305 remained as of late 2019 (at its peak in 1958, more than 4,000 drive-ins were in operation nationwide), but business boomed in summer 2020.
Rediscovering the Drive-In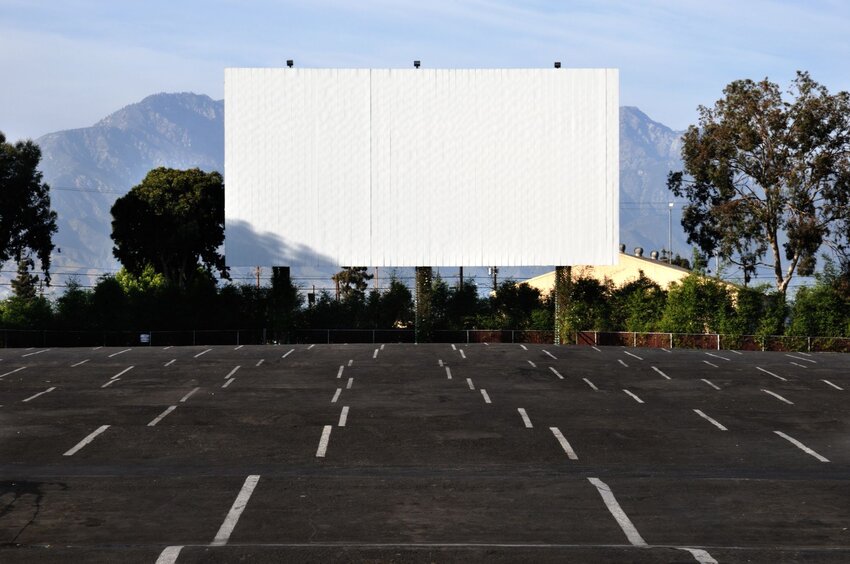 Having been only once in my entire life prior to this summer, I was thrilled to realize that I lived just 10 minutes away from one: Denver Mart Drive In, a local favorite open from Memorial Day to Labor Day — and about as old school as it gets. Located in the North Washington area, it's surprisingly easy to miss — like many drive-ins, it could accurately be described as a large parking lot with a screen. As anyone who frequents these open-air cinematheques can tell you, this is part of the charm: Unadorned to the point of being unintentionally shabby chic, they harken back to an era that otherwise feels absent today. That includes the price of admission, which is just $10 per person for a double feature.
Tuning my radio to 89.9 FM allowed me to hear not only the pre-movie soundtrack but also every joke uttered by Dwayne Johnson, Jack Black, and the rest of the cast of Jumanji: The Next Level. I was considerably less charmed by this so-so sequel than I was by its predecessor — which was itself a step down from the original Jumanji from 1995 — but the novelty of the experience carried me through. It wasn't enough to convince me to stay for Bloodshot, a Vin Diesel action flick, however — as an aspiring old person, the prospect of starting a poorly received movie like this one at nearly 10:30 p.m. wasn't hugely appealing.
To my surprise, I was in the minority with this decision. Most of the other assembled cars stayed put as the credits rolled on Jumanji, reminding me that, perhaps even more than the theatrical experience, drive-ins have a communal aura to them. Though free to talk as loudly as we like in our separate vehicles, everyone is tuned to the same radio station and staring at the same screen. It's something most of us have been missing this year.
A Drive-In With a View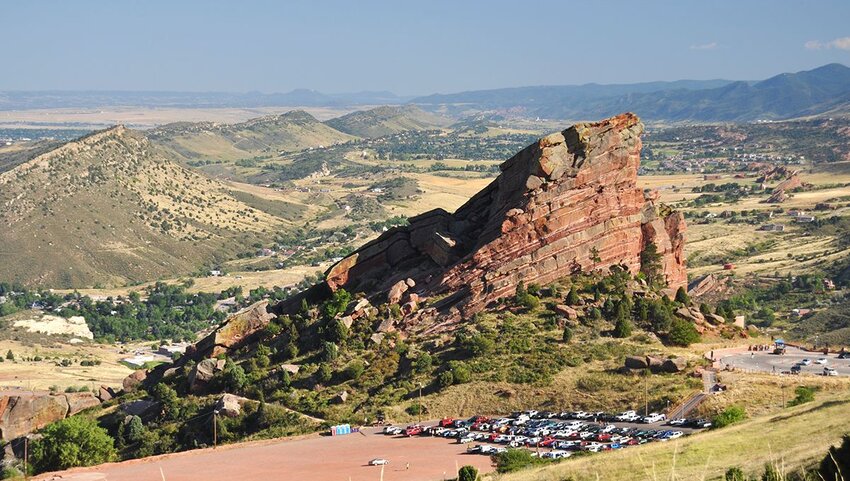 An altogether different experience was had a few months later at the beloved Red Rocks Amphitheater, whose annual Film on the Rocks program was converted to a drive-in experience this summer. One of the country's most gorgeous venues proved to be a glorious backdrop, so much so that tickets originally sold out before I could get them (even at the price of $59.50 per vehicle). Only when additional dates were announced did I snag a ticket to Fight Club, a 1999 movie I hadn't seen in nearly 20 years and was happy to revisit.
As I pulled into the venue at dusk, my main concern was being able to focus on the movie rather than the scenery. If you've never been to Red Rocks, you owe it to yourself to go. Ten miles west of Denver, it first opened in 1904 and has a capacity of 9,525; everyone from The Beatles and Depeche Mode to The Grateful Dead and U2 has played there, with many using the occasion to record a live album. Though it offers an arresting view of the mountains, as well as Denver itself off in the distance, what most caught my eye weren't the eponymous rocks but the gray-blue sky full of late-summer clouds. Because drive-in movies don't have a set start time and wait until the sun has set for the proceedings to begin, I was able to take in the sights before darkness fell and my attention shifted to Fight Club.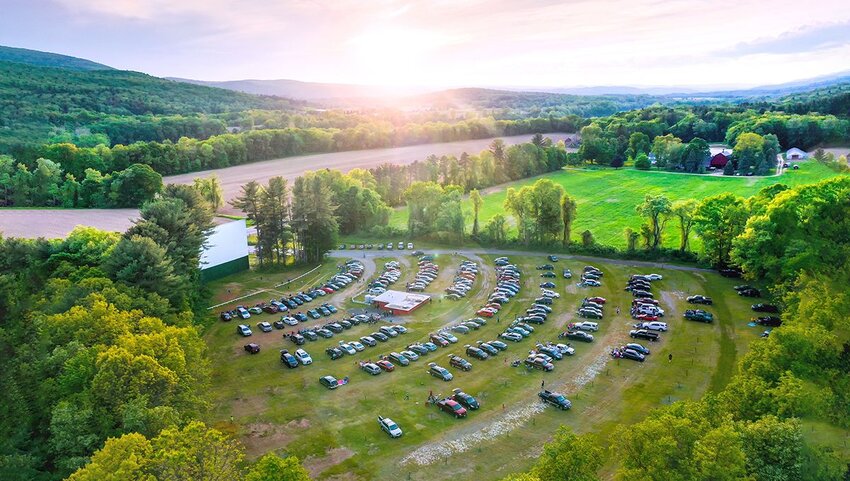 The film has aged more elegantly than I expected, especially considering its status as a would-be counterculture icon. Maybe it was the soda, popcorn, and M&Ms that came included with the price of admission, but I found myself nodding along as Edward Norton and Brad Pitt waxed philosophical in director David Fincher's much-loved adaptation of the Chuck Palahniuk novel — just because it isn't as deep as it thinks doesn't mean the film isn't making some good points along the way.
Are Drive-Ins Here to Stay?
As I drove home that night, though, it wasn't the movie I was thinking about so much as the larger experience. I've missed the Alamo Drafthouse and Denver Film Society greatly during the pandemic, and it's thanks to Denver Mart and Film on the Rocks that I was able to temporarily forget their absence. There are a lot of things I'd like to leave in the rear-view mirror once this is all truly over, but I hope drive-ins are here to stay.