If you're lucky enough to snag a seat at Super Bowl LIV this year or plan to join the party in Miami, make the most of your trip and explore this cosmopolitan city. Flying into Miami International Airport might make you feel as if you've landed somewhere exotic, with travelers speaking dozens of languages from around the globe. Between dining on international cuisine, soaking up rays on the beach, and a bar hopping in a neon party district, here's how to pack a week into a weekend in beautiful Miami.
Friday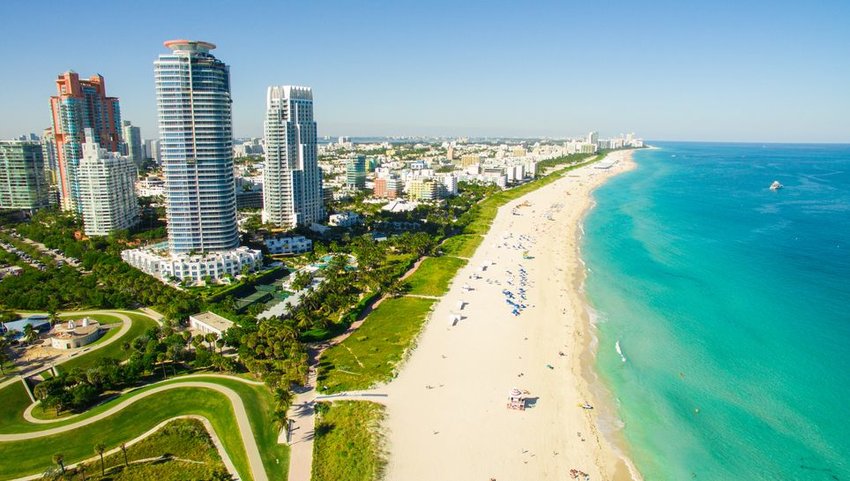 Don't take too long to get settled in your hotel. Drop the bags and grab your swimsuit, a cover-up, and some comfortable shoes and head to Miami's South Beach, one of the world's best beaches. You'll encounter lavish pool parties, dazzling nightlife, and a celebrity or two. You can rent chairs and umbrellas from beach vendors as you relax on the 2+ miles of white sand beaches and swim in the warm, turquoise ocean. When you get hungry, rinse off in one of the outdoor showers and slip on your comfortable shoes. Stroll along to admire the funky, colorful buildings in the Art Deco District and grab a bite at any number of cafés and casual restaurants such as the French deli, La Sandwicherie, or Puerto Sagua, an authentic Cuban diner. Miami Beach runs also free trolly routes that you can hop on and off to easily get around.
Swing by your room and get your glam on so you'll be ready to join the legendary party scene for which South Beach is famous. Dine on fresh seafood and stone crab (when in season) at South Beach's oldest and most well-known restaurant, Joe's Stone Crab. Arrive early or be prepared to wait since they don't take reservations. For a more upscale experience where you'll need a reservation, The Bazaar by José Andrés inside the luxuriously sexy SLS Hotel will not disappoint. Enjoy exquisitely prepared Spanish, Asian, and Latin American cuisine and a refreshing liquid nitrogen caipirinha cocktail.
After dinner, venture out to Hyde Beach, the hotel's 8,000-square-foot indoor-outdoor beachfront nightclub with a pool. If you've ever wanted to dance as if you were in a music video, look no further than the 18,000-square-foot LIV inside the iconic Fontainebleau Hotel. Bring your AMEX since the bottle service can run into six figures and expect to run into celebrities. For a slightly calmer experience, The Regent Cocktail Club serves chic cocktails and features live jazz and DJ sets.
Saturday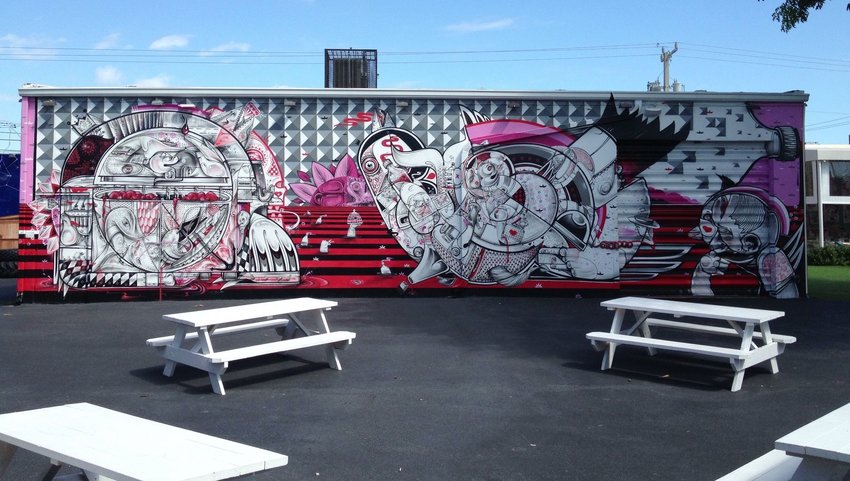 Assuming you only caught a few hours of sleep after last night's clubbing, a Cuban coffee, also known as café con leche, and a pastry at Las Olas Café will perk you up. Once you're awake, head across the bridge to meet your guide at Wynwood Walls for a 2.5-hour Wynwood Food and Art Walking Tour. Wynwood Walls is the world's largest open-air graffiti and street art museum where 50+ artists from around the globe display a variety of vibrant art. You'll learn the history and the highlights of the area and sample global cuisine at some of the area's finest eateries.
Once your tour ends, you can hop aboard the city bus or walk the mile or so to the Miami Design District, where even the parking garages are incredible examples of "parkitecture." The Design District is home to 120 flagship designer shops such as Louis Vuitton, Dior, and Fendi, plus cultural sites such as the Institute of Contemporary Art Miami and multiple art galleries.
If you got your fill of art at Wynwood Walls, instead of the Design District, consider a "Millionaire's Row Cruise." One of the best ways to see Miami, Biscayne Bay, spectacular estates, and area islands is by boat. Head over to Bayside Marketplace and board the 90-minute narrated cruise with Island Queen Cruises. Admire the fabulous homes of celebs such as Gloria Estefan, Shaquille O'Neal, and the mansion used in the Al Pacino classic movie Scarface. If you prefer a more private, customizable option, check out Whitski Yacht Rentals, which takes only six passengers and will stop at waterfront bars upon request.
No visit to Miami is complete without a trip to Little Havana, and dinner at the "World's Most Famous Cuban Restaurant," Versailles, is a must. Since 1971, Cuban expats have been gathering at Versailles to enjoy authentic favorites such as "vaca frita," a tantalizing dish of shredded beef with onions, Cuban mojo sauce, Cuban rice and beans, and sweet plantains. The menu is enormous, so even the pickiest eaters will find something delicious. They don't take reservations, so you might encounter a wait. If you have room for dessert, stop into Azucar Ice Cream Company, an artisanal ice cream and sorbet boutique that uses only high-quality, locally sourced, and natural ingredients. End your evening next door at the world-famous Ball & Chain, where you'll feel like you've traveled back in time to a 1930's jazz bar. Jazz icons Count Basie, Nat King Cole, Billie Holiday, and Chet Baker all played here. Sip mojitos and dance the night away to live jazz, salsa, and more. Be sure to check out the Calle Ocho Walk of Fame right outside to see the famous Cuban stars' names emblazoned on the sidewalk.
Sunday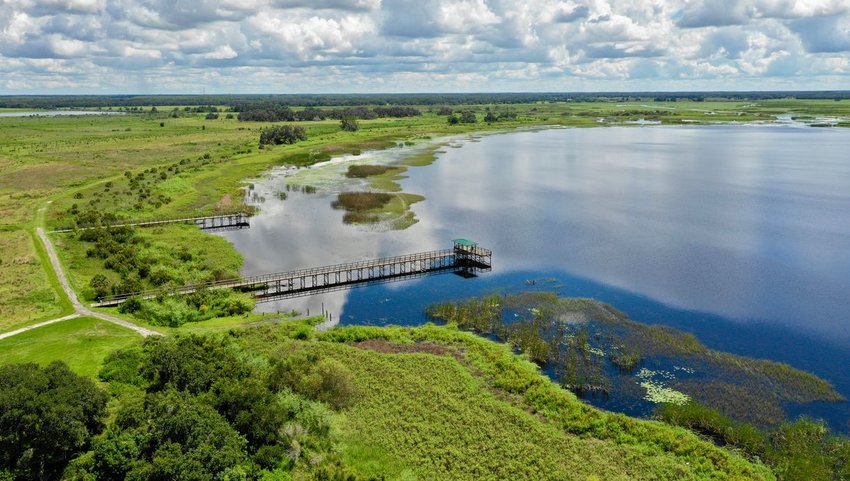 After fueling up on one more café con leche and a hearty breakfast, travel west about an hour to see Everglades National Park. This wildly beautiful swampland is home to mangrove trees, flowers, and wildlife such as alligators, manatees, deer, bobcats, and birds. You have several options for exploring the park and one of the best is on a tour with Everglades Nature Tours. You'll hear fascinating stories and history as your guide points out the flora and fauna unique to this area. For a quieter option, the park rangers offer Ranger-Led Tours led on kayak, canoe, bike, tram, or foot.
If you've got time, you can head back to visit one of the many beaches Miami has to offer in addition to South Beach. Check out Lincoln Road, another famous shopping, dining, and entertainment destination just a few blocks from the beach. Grab lunch at Time Out Market Miami, a massive food facility loaded with restaurants, bars, shops, and a live music venue. If you've had your fill of Miami Beach and want a completely different way to cool off, visit the Venetian Pool in nearby Coral Gables. Pristine spring water from an underground aquifer fills this 820,000-gallon beautiful public pool created from a coral rock quarry in 1923. Two waterfalls, cave-like grottos, and natural rock features add to the enjoyment. In addition to admission, the facility charges for towels and chairs, so bring your own if you can. The pool caps the number of visitors too, so check ahead to ensure you can get in.
Practical Tips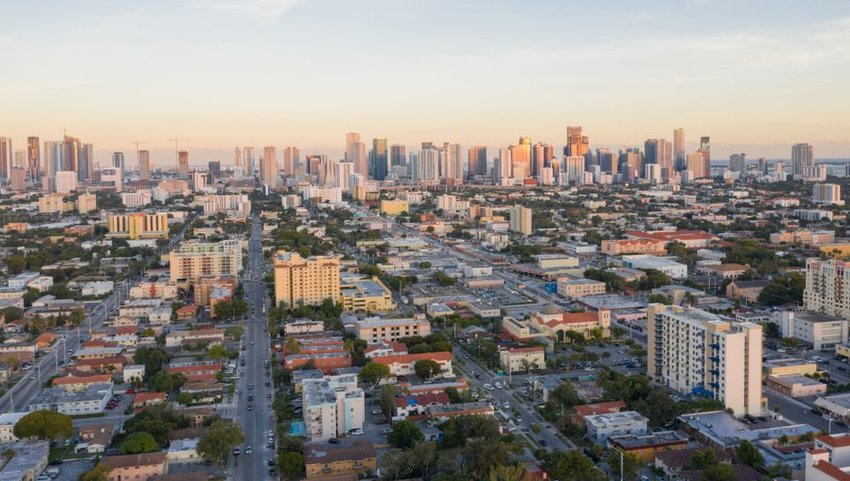 As with any large city, traffic and parking can be a nightmare. Miami has an extensive public transportation system with buses, trollies, elevated rails, and trams, so this is one of the easiest ways to get around (this article provides some tips on how to use it). Uber and Lyft both operate in the area and are also good bets. Taxis are available, but many find them unreliable and undesirable. When booking attractions outside the city limits, ask about transportation as many operators offer transport from Miami-area hotels.
Accommodations range from modest hotels to mega-resorts, plus vacation rentals. If you plan to spend most of the time beaching it or enjoying the festivities around South Beach and want five-star luxury, the Faena Hotel Miami Beach offers a retro-glam ambiance loaded with Gatsby-esque theatrical accents, a 22,000-square-foot spa, and premier service. Another option is 1 Hotel South Beach, where you'll be greeted with reclaimed woods, organic linens, oversized rooms, and a commitment to sustainability. For a more intimate luxury experience, stay in one of 10 baroque-style suites at fashion designer Gianni Versace's former private mansion, The Villa Casa Casuarina.